As we all know, the great IP super product Douluo Mainland – Soul Master Duel has been confirmed to be released in Vietnam, and allows players to register for pre-loading the game to receive a series of "genuine" rewards such as: Phone iPhone 13 128 Gb; Airpods 3 headphones; Phone OPPO A95; Funcard 1,000,000 VND – 500,000 VND… and many other attractive ingame gifts.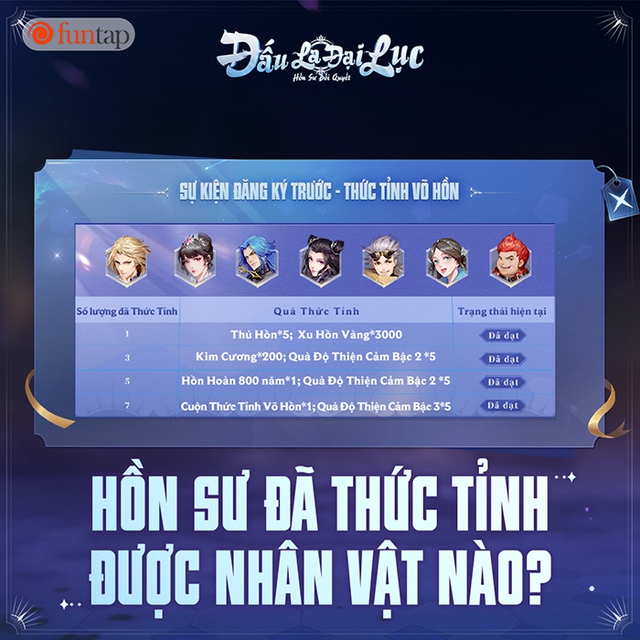 After registering, the Soul Master will immediately receive a series of valuable ingame gifts
With the famous Douluo Mainland storyline and top 3D graphics, it is not surprising that the Vietnamese gaming community quickly turned on the "wait" mode and even… begged NPH to reveal the release date continuously in their group. game.
Recently, not to let gamers have to wait any longer, Douluo Mainland – Soul Master Opponent has officially set the Open Beta on April 21, 2022! So, only a few days left, the fan community of the original Douluo Mainland will be able to "touch" this terrible mobile game. What are you waiting for without registering immediately for a preloaded game slot to receive gifts at: https://bit.ly/dldl3d-dang-ky-truoc.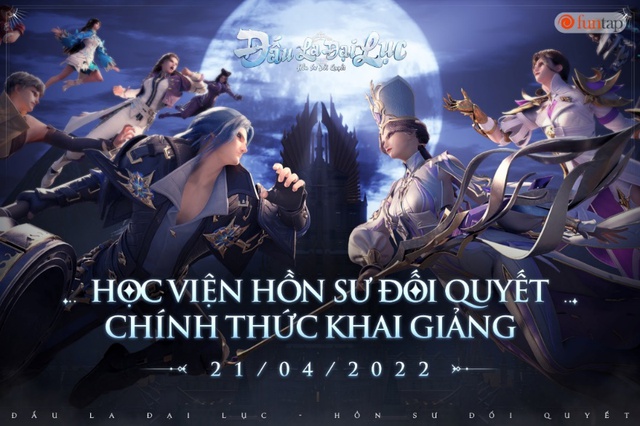 It is known that the highlight of Douluo Mainland – Soul Master Against Decision is a combination of role-playing gameplay with an attractive array, requiring strategic thinking "not medium" to choose suitable Soul Masters and Soul Skills, thereby creating a "battle" squad. participate in life-and-death confrontations. Besides, with the advantage of 3D graphics platform and eye-catching effects system, promises to bring epic skill displays like movies of each character on your phone screen!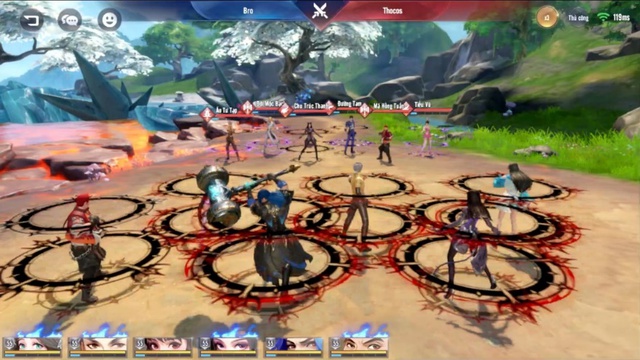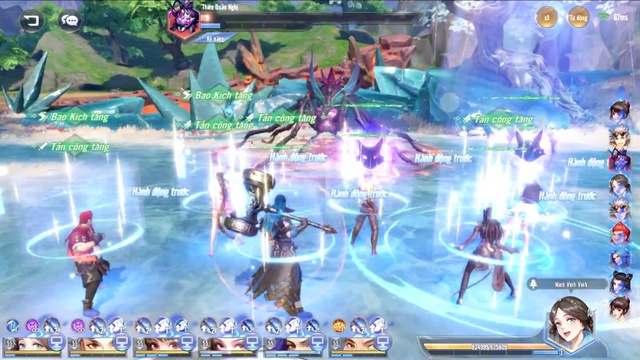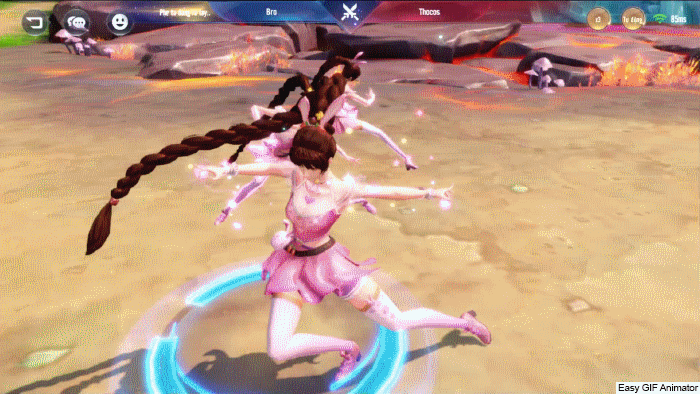 Each character has their own spectacular skill displays
In particular, Douluo Mainland – Soul Master Opponent also revealed that it will "revive" the legend of Martial Arts from the original cartoon into the game, including: U Minh Bach Ho, Hoang Kim Thiet Triangle , Bipolar Tinh Chi, Love Me Unparalleled and Phong Hoa Chao Vu. This is a technique that combines 2 or more Martial Souls together and contains extremely strong destructive power, contributing effectively to players confidently "rolling" all the servers without getting bored with any opponents!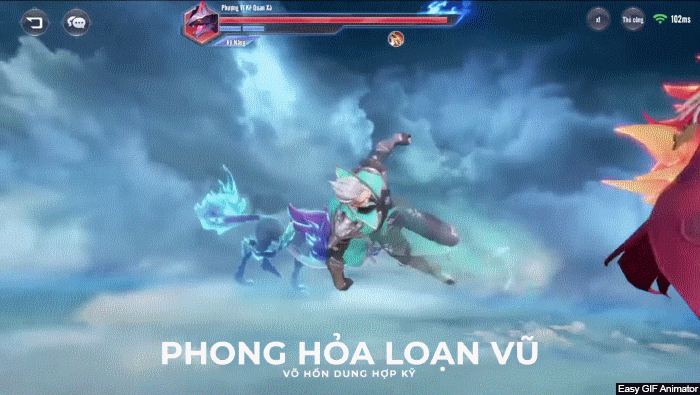 In addition to PvE activities such as hunting Soul Beasts or Exploring the World, gamers entering the world of Douluo Mainland – Soul Master Against Decision can also join the Guild, and form a "dream team" with other Soul Masters. participate in many attractive collective events such as: Opening Tong Mon Party; Protect the Gate from invading Soul Beasts; declare war on Tongmen, Tang Lords and rival Sect Master… to receive a lot of generous ingame rewards.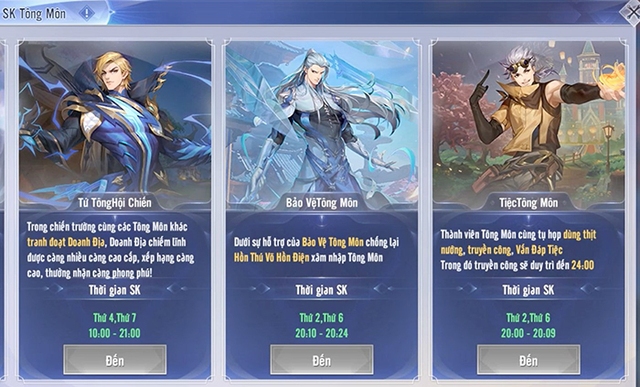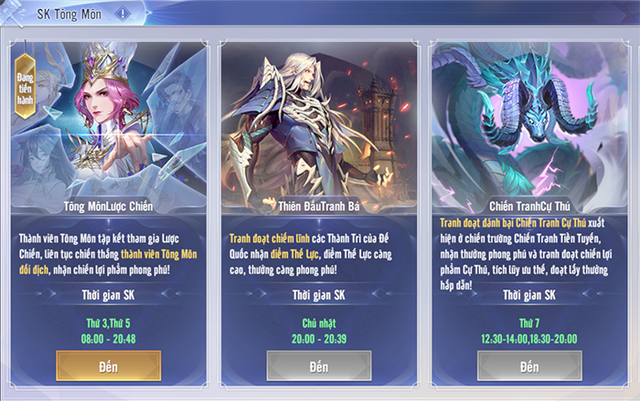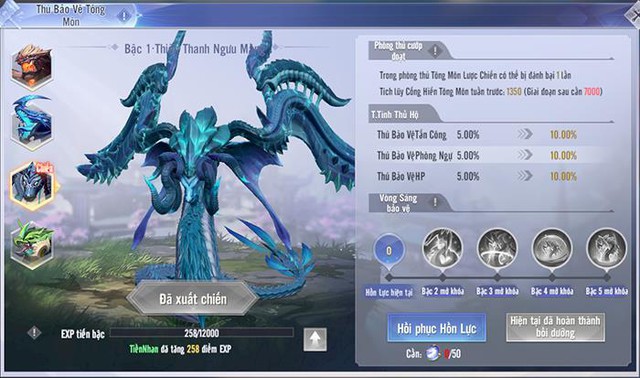 Although there is more than a week left for the game to officially launch, the atmosphere at the Group of Douluo Mainland – Soul Master Duel has been "hot" with a series of posts to recruit Guild members, every post is received. Hundreds of comments won extremely juicy slots. It's understandable because besides the rich bounty hunting activities every day, having Guild brothers share the experience of building Soul Master, collecting Soul Ring, crafting Soul Skill… is extremely necessary for a title. The game requires high tactics like Douluo Mainland – Soul Master Against Decision!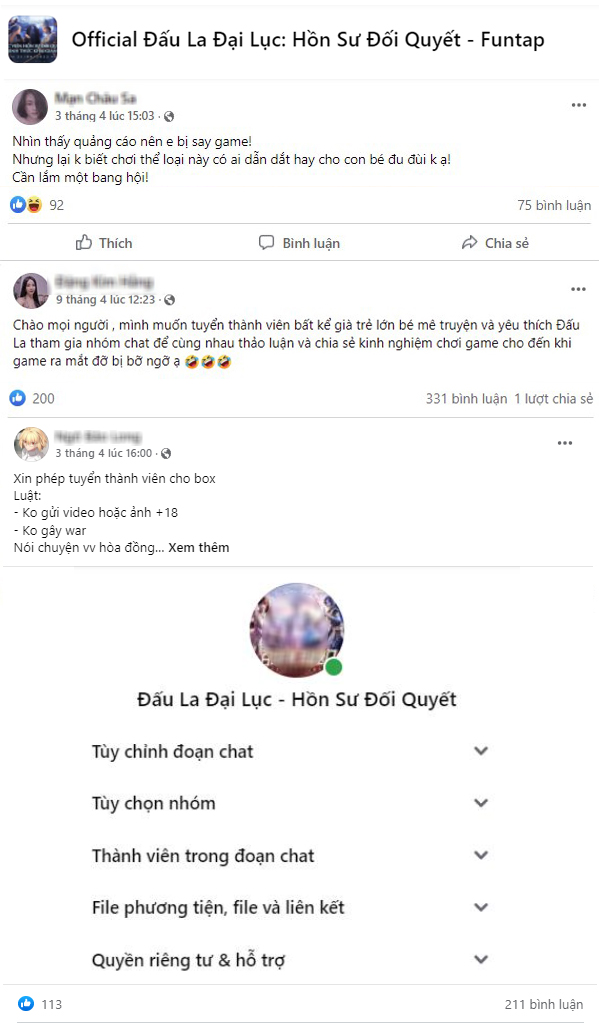 Recruiting posts all received a storm of comments asking to join
What are you waiting for without registering immediately for a slot to preload the game, and at the same time follow the information about the Top Race event to receive extremely HOT gifts on Open Beta at:
Fanpage: https://www.facebook.com/watch/DauLaDaiLuc3D.VN
Group: https://www.facebook.com/groups/soulland3d.official.vn
https://gamek.vn/on-troi-dau-la-dai-luc-can-moc-1-trieu-luot-dang-ky-chinh-thuc-he-lo-ngay-open-beta-roi- 20220418104036035.chn
You are reading the article
Thank God! Douluo Mainland hits 1 million registrations

at
Blogtuan.info
– Source:
gamek.vn
– Read the original article
here