Quốc tế
Ukraine asks G7 for 50 billion USD in aid
Reuters On April 17, it was reported that the above proposal was made by the economic adviser of the President of Ukraine Volodymyr Zelensky, Oleh Ustenko.
Speaking on national television, Mr Ustenko said the options were being "actively discussed". "President Volodymyr Zelensky has asked the G7 countries to provide $50 billion in aid to Ukraine. At the same time, we are calling for support through many channels," said Ustenko.
Kiev is also considering asking the International Monetary Fund (IMF) to provide a loan from the Special Drawing Right (SDR).
According to Mr. Ustenko, Ukraine is losing about 7 billion USD per month, bringing the total loss over the 6-month period to approximately 50 billion USD.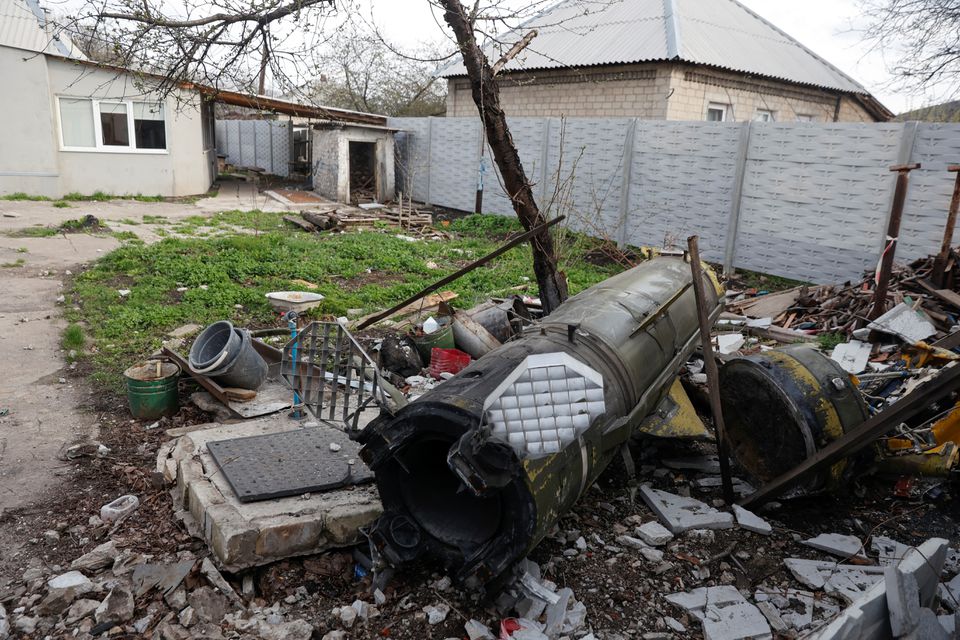 Red scene in the Luhansk region on April 16. Photo+ Reuters
On the same day, President Zelensky said that he had discussed with IMF Director General Kristalina Georgieva on the topic of financial stability of Ukraine and the reconstruction of the country after the war.
In March, the IMF approved emergency financial assistance of $1.4 billion to Ukraine to finance spending and strengthen the balance of payments.
Some 4 million Ukrainians have been displaced, cities devastated and thousands have been reported killed since Russia launched a "special military operation" in Ukraine on February 24. The economic damage is also huge. Prime Minister of Ukraine Denys Shmyhal estimates Ukraine's budget deficit at around $5 billion a month and appeals to Western governments for financial aid.
Meanwhile, Ukraine's Foreign Minister Dmytro Kuleba acknowledged on April 17 that Russia and Ukraine do not currently have any contact at the foreign ministry level recently, and said that the situation in the port city of Mariupol is very bad. catastrophic" and possibly a "red line" on the road to negotiations between Moscow and Kiev.
"Mariupol can be a red line," Mr Kubela told the radio station CBS News in an interview on April 17.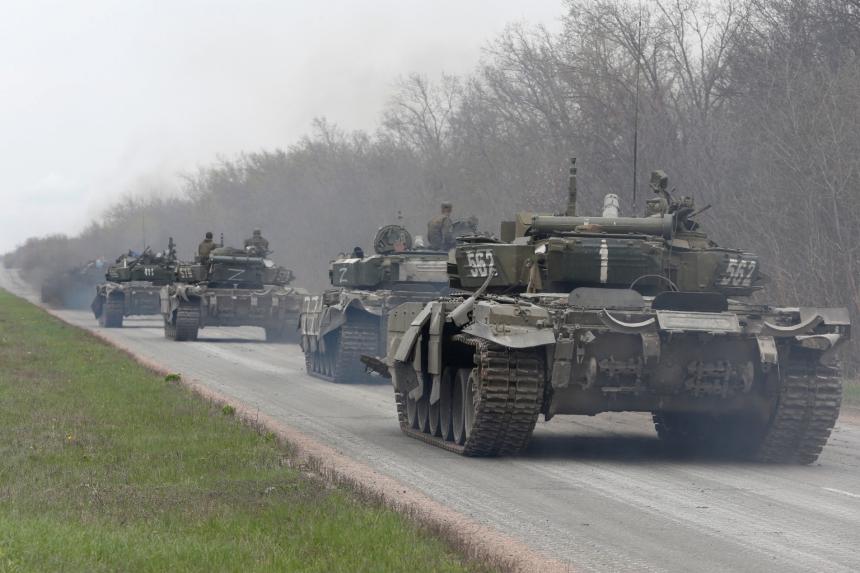 Tanks of pro-Russian forces en route to Mariupol on April 17. Photo: Reuters
Prime Minister Shmyhal said the troops in Mariupol were still fighting despite Russia's demand for them to surrender. "The city has not fallen. Ukrainian soldiers continue to control some parts of this southeastern Ukrainian city," said Mr. Shmyhal.
The mayor of Mariupol's adviser, Petro Andriushchenko, said that Russian forces had announced "no inside and no entry" in this area since April 18. Russian forces also began issuing travel passes in the city and posted a photo showing residents queuing to pass through the checkpoint.
Ukrainian soldiers had earlier rejected Russia's ultimatum to surrender at the port of Mariupol. Moscow claims its forces have "virtually captured this port city during the war that has lasted for almost two months".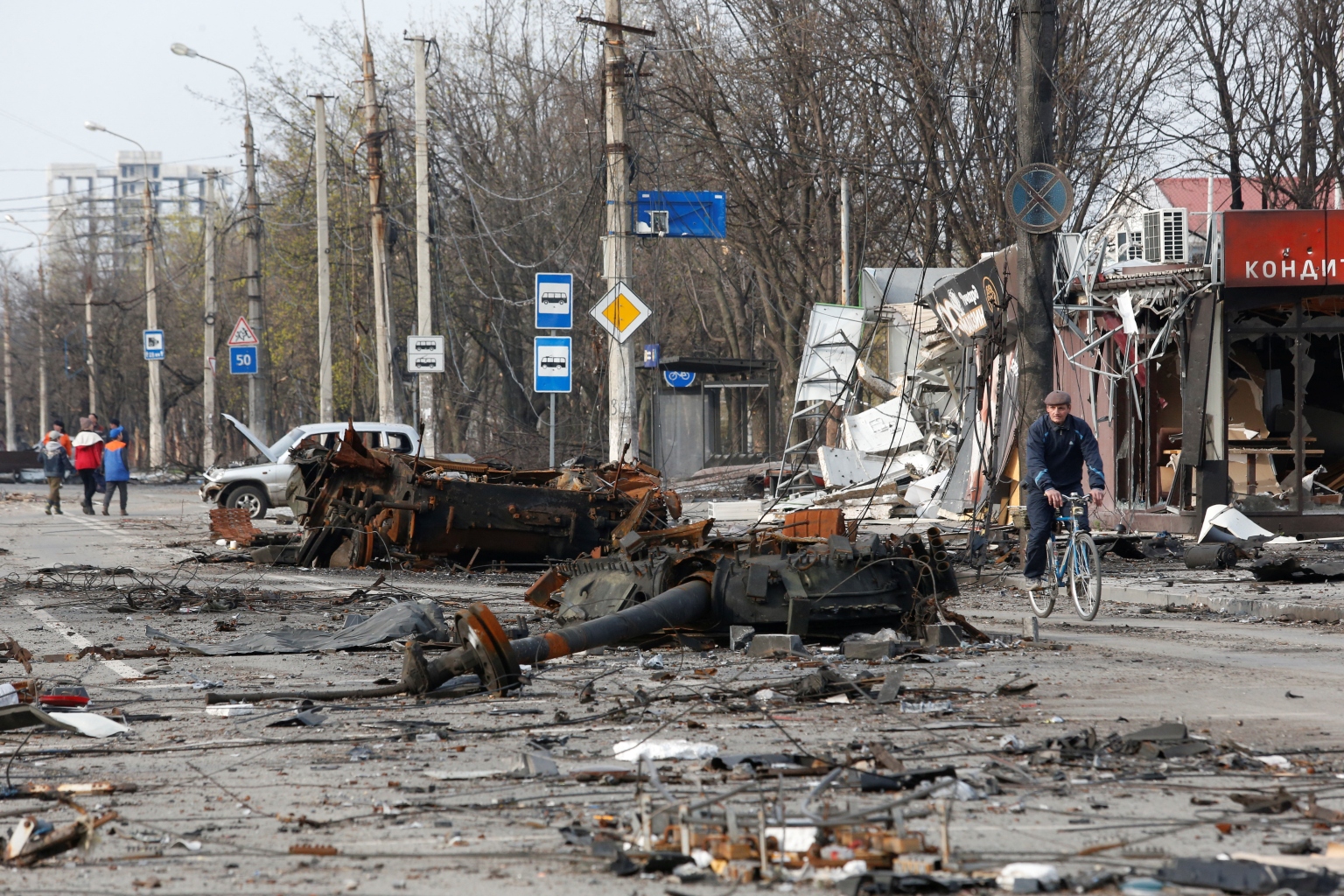 A destroyed tank on the street of Mariupol on February 17. Photo: Reuters
You are reading the article
Ukraine asks G7 for 50 billion USD in aid

at
Blogtuan.info
– Source:
nld.com.vn
– Read the original article
here