Business
Vpbank announced to STOP Lending a new manufacturing sector, moving to completely eliminate it from the credit extension portfolio.
The year 2021 marks the transition from the Paris Agreement to a global implementation phase, and for the first time the world has reached consensus on a roadmap to reduce greenhouse gas emissions, transition switch to clean energy and stop using coal.
At the COP26 forum, the Vietnamese government announced its commitment to reduce methane emissions by 30% by 2030 and achieve net zero emissions by 2050 to contribute to solving the climate crisis.
This is a challenging goal, so in order to achieve the set goals, Vietnam is forecasted to quickly introduce many major changes in the policy and legal framework, focusing on the issues of eliminating fossil fuels and replace them with clean fuels, develop circular economy, maintain and develop forests and protect ecosystems.
Accompanying Vietnam's commitment to reducing greenhouse gases, recently in its annual report for 2021, VPBank affirmed do not finance new coal-fired power projects, and at the same time develop a roadmap to reduce the share and aim to completely eliminate coal-fired power. as well as other sectors with severe environmental and social risks from the bank's portfolio.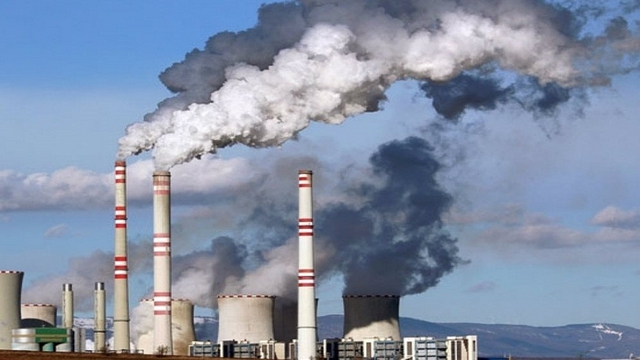 The Global Joint Declaration on the shift from coal to clean energy was released during the Energy Day of the 26th Conference of the Parties to the United Nations Framework Convention on Climate Change (COP26) in Glasgow, UK. Great Britain.
According to the statement, coal power generation is the biggest cause of global temperature rise. Therefore, it is necessary to stop the implementation of coal power projects; scale up clean energy deployments to accelerate the energy transition.
(Source: Labor Newspaper)
This policy of Vpbank is said to be in line with the trend when coal-fired power is gradually being "estranged" and tightened globally.
At COP26, more than 40 countries, including countries that use coal-fired power a lot like Canada, Poland, Ukraine and Vietnam, have pledged to phase out coal and stop building more thermal power plants.
Participants pledged to rapidly upgrade technology and policies this decade to realize the global transition away from carbon-capable coal power generation by the 2030s .
At the same time, stop issuing new permits for coal power projects, stop new construction of coal power projects, and end new and direct government support for coal-fired power generation worldwide.
According to the Vietnam News Agency, on October 22, 2021, the Organization for Economic Co-operation and Development (OECD) said that most of its member countries have agreed to stop providing export credits to coal-fired power plants.
Countries supporting the decision include Australia, the UK, Canada, the European Union (EU), Japan, South Korea, New Zealand, Norway, Switzerland, Turkey and the United States.
The OECD, based in Paris (France), defines the An export credit is a government financial assistance, direct financing, guarantee, insurance or interest subsidy provided to foreign buyers to purchase goods from domestic exporters.
The OECD said the ban would cover new coal-fired power plants without carbon capture, use and storage (CCUS) technology. The ban would also cover existing coal-fired power plants unless the export credit is used to limit pollution, not to extend the plant's life or capacity, or to equip CCUS.
Vpbank increases disbursement for green sectors
In addition to announcing that it will not finance new coal-fired power projects, Vpbank has introduced the concept of "green credit" during its operation, thereby focusing on growing green credit outstanding.'
The Green Credit policy framework developed by VPBank in consultation with IFC was recognized by Sustainalytics Organization in accordance with the framework of Green Loan Principles 2020 (Green Loan Principles, 2020) by the Credit Market Association (Loan Market). Association – "LMA") issues and contributes to United Nations Sustainable Development Goals 6, 7, 11, 12, 14 and 15.
In 2021, VPBank supported 422 customers to convert or invest in green fields with a total green loan balance of VND 4,066 billion.
There is a total of 4,580 billion VND disbursed by Vpbank for green fields in 2021, an increase of 300% compared to 2020, specifically:
(1) In the field of renewable energy: Total solar power output is expected to reach 308,975 MWh/year, wind power to reach 90,000 MWh/year, contributing to greenhouse gas reduction equivalent to 154,266 tons of CO2/year
(2) In the field of biofuels: Production of wood pellets and industrial vapors made from biomass fuels effectively reduces 7,486 tons of CO2/year when compared to equivalent use of DO oil. .
(3) In the circular economy: Waste is recycled, recycled to become raw materials for production fields. The total volume of metal being recycled is 540,000 tons/year, the volume of recycled seafood processing waste is 55,750 tons/year, the total volume of recycled agricultural product processing waste is 1,362,250 tons/year. contribute to minimizing resource depletion and pollution from waste.
(4) In waste treatment: Waste treatment and recycling projects contribute to reducing 61,200 tons of waste to be landfilled annually.
(5) In the field of clean transport: Producing electric motorbikes, it is estimated to contribute to a reduction of 18,000 tons of CO2 when replacing gasoline-powered motorbikes according to Euro 3 emission standards.
(6) In the field of sustainable materials: Promoting international sustainability certification for material sourcing (FSC certificate).
(7) In the field of clean water supply: Increase the rate of clean water use in rural areas and in areas vulnerable to pollution and climate change.
Contrary to the "estranged" for coal-fired power, the parties to the United Nations Framework Convention on Climate Change (COP26) will promote strong investment in LNG and renewable energy. , especially offshore wind power.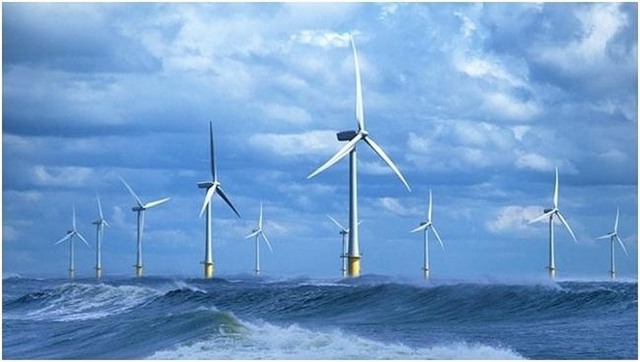 With more than 3,000 km of coastline, Vietnam is one of the countries with great wind power potential in the world and in the region. According to the World Bank Group's study on offshore wind, the estimated technical potential of offshore wind power in Vietnam is 599 GW, with 261 GW of fixed foundation wind and 338 GW of explosive foundation wind.
Currently, in Vietnam, no offshore wind power project has been officially implemented, the Ministry of Industry and Trade is currently in the process of revising the draft Power Plan 8 to complete and study the investor selection mechanism in parallel. investment to implement offshore wind power projects.
https://cafebiz.vn/vpbank-tuyen-bo-dung-cho-vay-moi-1-linh-vuc-san-xuat-tien-toi-loai-bo-hoan-toan-trong-danh-muc- cap-tin-dung-20220418104436043.chn
You are reading the article
Vpbank announced to STOP Lending a new manufacturing sector, moving to completely eliminate it from the credit extension portfolio.

at
Blogtuan.info
– Source:
cafebiz.vn
– Read the original article
here