It was not until the outbreak of hostilities in Ukraine between Russia and Ukraine It was only in Sweden and Finland that a discussion and even a conspiracy on the part of the government arose about abandoning the long-standing traditional policy of neutrality to join NATO.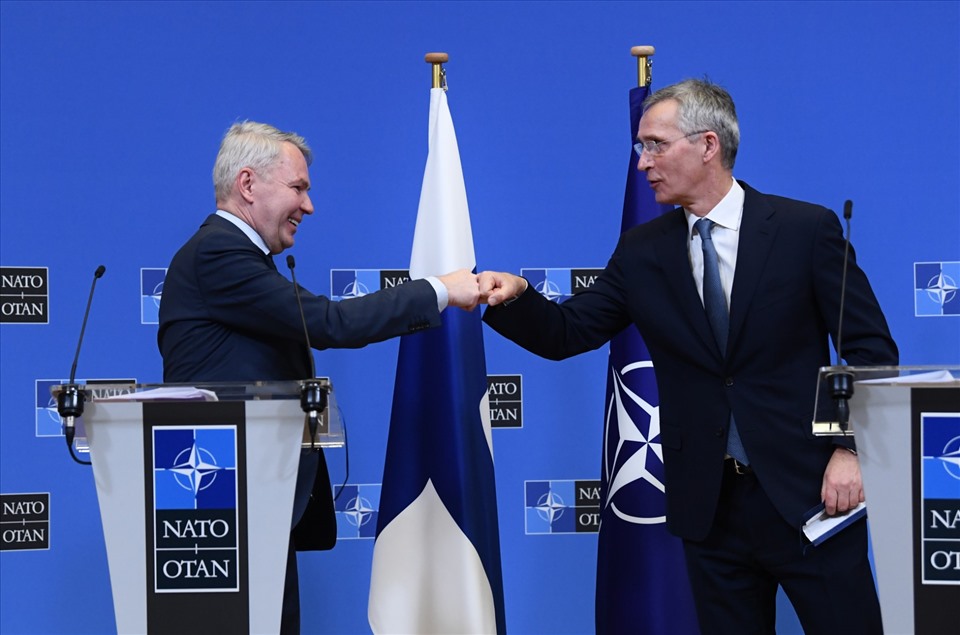 Complete the long-started process
Both Sweden and Finland have long viewed Russia as a challenge and threat to their security. Finland shares a long common border with Russia. Although Sweden does not share a land border with Russia, it is bordered by the Baltic Sea.
The two countries have established a very close and extensive cooperation relationship with NATO in politics, military, defense and security to the extent that it is considered to be in fact standing outside the EU and between allies and opponents. cooperation with NATO. But it was not until Russia launched a special military operation in Ukraine that the official discussions and calculations in these two countries had a clear direction towards a concrete conclusion.
Recently, the prime ministers of the two countries met and agreed on the next steps. Accordingly, Sweden and Finland will accompany on the path of joining NATO and in the immediate future let the parliament discuss and decide. However, public opinion believes that Finland will decide first and may join NATO before Sweden.
Nominally, the abandonment of the traditional policy of neutrality is a foreign and security policy adjustment marked by a historic turning point. In fact, the coming NATO membership for Sweden and Finland is just the completion of a long-started process that so far these two countries are in no hurry to operate it to the final destination. . Sweden and Finland have long ceased to be truly "neutral" in both the figurative and literal sense of the word.
The price is very expensive to pay in all aspects
By joining NATO, these two countries need NATO's security protection. NATO has a rule that members who are militarily attacked by someone outside will be protected by all other members. Ukraine is currently supported by NATO only as it can politically, militarily and financially. NATO cannot directly participate in the war in Ukraine because Ukraine is not a member of NATO. Sweden and Finland calculate that NATO membership has a strong deterrent effect on Russia, and after Sweden and Finland join NATO, Russia will not dare to attack these two countries like now. Ukrainian public.
However, everything has two sides. NATO expansion is one of the reasons given by the Russian side to explain the military operation in Ukraine. Sweden and Finland joining NATO will face a very drastic reaction from Russia.
Russia cannot prevent Sweden and Finland from deciding to join NATO, but Russia will certainly have countermeasures that will make these two countries understand the very expensive price to pay in all respects in the direction of seeking more and more independence. security assurance from NATO, the more security challenges from the other side. One of Russia's countermeasures could be the deployment of troops and nuclear weapons on the border with Finland.
Once joining NATO, Finland and Sweden must directly participate in the war within the framework of NATO's joint military operations or operations, will have to increase their defense budget and accept the garrison of NATO troops. on the territory. Especially, Finland will become the direct battleground of the confrontation between NATO and Russia in particular, between the West and Russia in general.
Joining NATO, these two countries will no longer be able to maintain the influence and unique role of neutral countries in world politics and international relations in modern times. Therefore, the price that these two countries will have to pay for joining NATO, whether out of fear or by the convenience of hostilities in Ukraine, cannot be cheap and is not a one-time payment.