Sức Khỏe
Children who have just received flu and pneumococcal vaccines should get the Covid-19 vaccine?
On April 16, Ho Chi Minh City started a campaign to vaccinate children from 5 to 11 years old with 10,434 6th graders. In addition, 1,379 children had to postpone vaccination because they had just recovered from Covid-19 but not enough. 3 months or have contraindications such as history of allergy, fever…
On April 18, Ho Chi Minh City injected children in this age group simultaneously with about 42,526 children. Many parents still wonder, will the Covid-19 vaccine have any negative effects if the child has just been vaccinated against seasonal flu, pneumococcal, Japanese encephalitis, meningococcal … or not?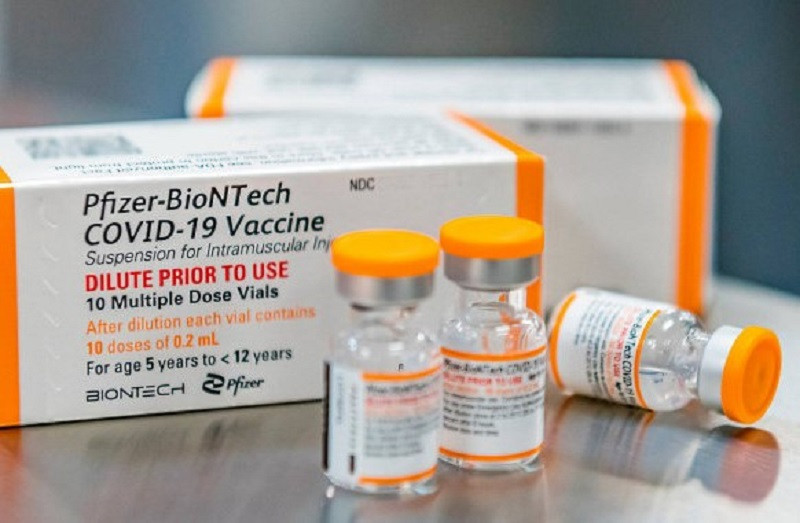 According to Dr. Le Nguyen Thanh Nhan, Head of Immunization Unit, Children's Hospital 1, Ho Chi Minh City, two Covid-19 vaccines are being used for children aged 5-11 years old (Pfizer and Moderna). ) belongs to the group of messenger RNA vaccines. This vaccine is not affected by antibodies circulating in the blood of the person being injected.
In contrast, antibodies generated from the Covid-19 vaccine are specific for the spike protein, and do not inhibit or interact with antigens found in currently available vaccines on the market, including vaccines. attenuated life such as measles, chickenpox, measles – mumps – Rubella…
Thanh Nhan, in the past, the Advisory Committee on Immunization Practices and the US CDC have recommended that Covid-19 vaccines and other vaccines should be given at least 14 days apart.
However, after a period of implementation, these agencies found that many children were late for other vaccinations and were at risk of diseases other than Covid-19. Therefore, the latest recommendation of the US CDC is that children can be vaccinated at the same time but at different sites.
"In order to help children have the best immunity against Covid-19 without delaying other vaccinations, we recommend: Do not delay vaccination with Covid-19 for children who have previously received other vaccines, even if less than 14 days," said Dr. Nhan.
However, children who have just received the Covid-19 vaccine should wait at least 14 days before receiving another vaccine. The purpose is to focus on monitoring unwanted effects after Covid-19 vaccination, including myocarditis and pericarditis.
If in case another vaccination is very necessary, the child can be vaccinated immediately without waiting for the full 14 days.
Before some parents' opinions about the pneumococcal or flu vaccine that can prevent Covid-19 for children, Dr. Nhan affirmed that it was impossible!
"This is a non-specific option and cannot replace the Covid-19 vaccine. The impact from pneumococcal or influenza vaccination on Covid-19 disease prevention (if any) is indirect".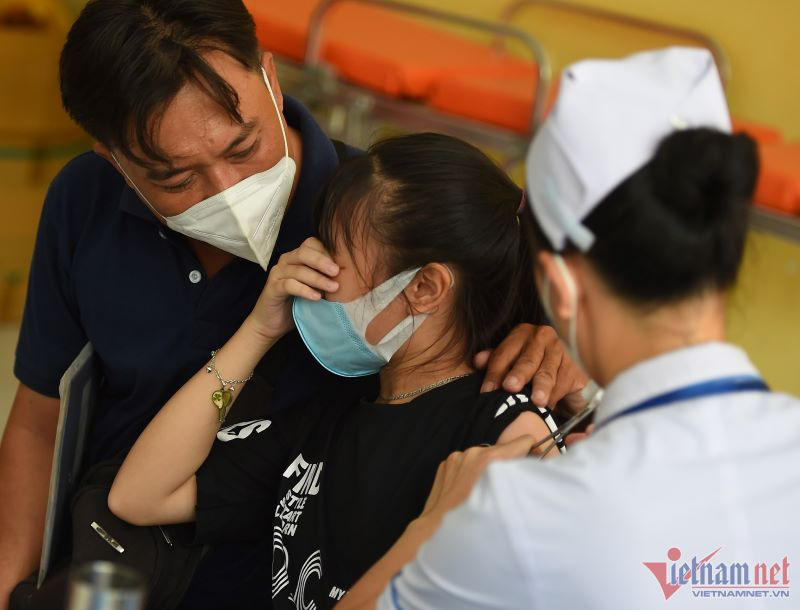 According to Dr. Nhan, there are a few studies that show that people who have received a pneumococcal or flu vaccine have a reduced risk of Covid-19 infection. However, the study had some biases that the authors discussed.
For example, people who get pneumococcal or flu vaccines often have a higher sense of self-care than people who don't, so they often follow measures such as wearing masks, 5K, etc. Covid-19 disease also decreased.
In addition, people who get flu and pneumococcal vaccines have a reduced risk of these two diseases, so they have less need to go to medical facilities. Medical facilities are possible places for cross-contamination from Covid-19 patients.
"In short, only the Covid-19 vaccine can help the child's body create specific antibodies against the spike protein to prevent the virus from entering cells, helping to prevent the disease," Nhan emphasized. .
Currently, the vaccination campaign for children 5-11 years old has vaccinated 19,526 children across the country (as of April 18). Doctors recommend that parents need to pay attention to care and monitor their children after receiving the Covid-19 vaccine.
Specifically, the child was monitored on the spot for 30 minutes. Before leaving, parents are advised by doctors and nurses on care and monitoring for signs in the child within 7 days after the injection.
Some children may have pain at the injection site, dizziness, headache, fever, fatigue, etc., but it usually gets better in 24 to 48 hours. Parents can give children paracetamol if the temperature in the armpit is ≥38.5 degrees Celsius, closely monitor the child, limit strenuous activities for the first 3 days after the injection.
If any abnormal signs are detected, the child should be taken to the nearest medical facility.
Linh Giao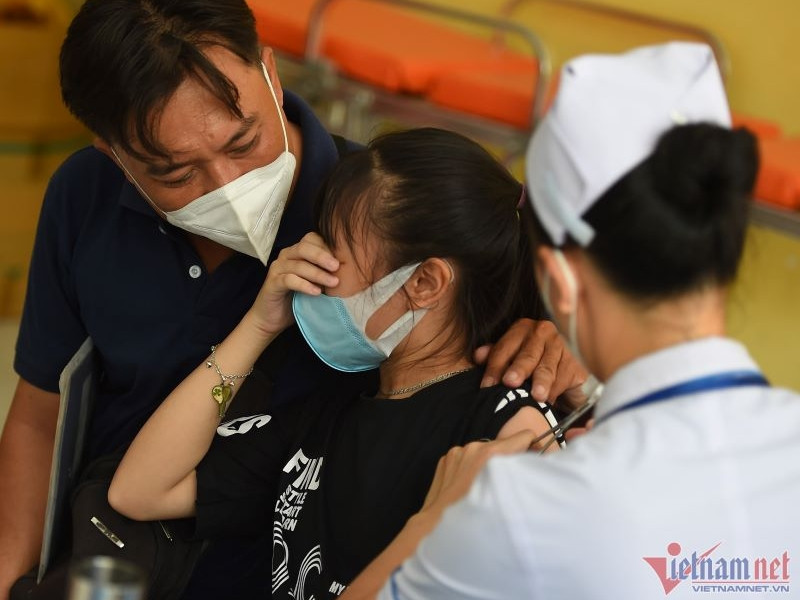 You are reading the article
Children who have just received flu and pneumococcal vaccines should get the Covid-19 vaccine?

at
Blogtuan.info
– Source:
vietnamnet.vn
– Read the original article
here