Thị trường
Light the way to innovate the cement industry Torch the way to innovate the cement industry
VICEM But Son: Pioneering innovation and creativity
VICEM But Son Cement Joint Stock Company – a member of Vietnam Cement Corporation has become a pioneer in innovation, creativity, application of modern science and technology and effective implementation of the weekly economic program. complete in production in accordance with the orientation of the Party, State, Government and Vietnam's construction industry.
But Son Cement was born in 1997, with the mission to become a typical enterprise in the innovation period, contributing to the economic restructuring of Ha Nam province as well as participating in the development of the country's construction materials industry.
VICEM But Son is growing strongly step by step. In just the past 4 years, VICEM But Son has grown greatly in size and enterprise value, pioneering the innovation path of Vietnam Cement Corporation as well as of the country's Cement industry.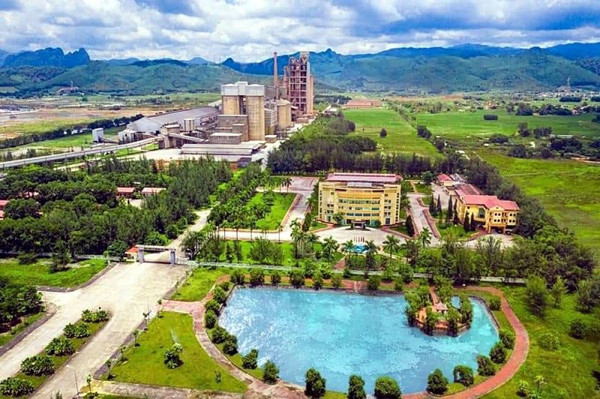 Located in Ha Nam province – the capital of the cement industry with many large-scale cement factories, VICEM But Son has always been one of the leading enterprises in terms of prestige and quality in the market, meeting many construction projects. National key projects such as Son La hydropower plant, Ho Chi Minh road, Thanh Tri bridge, Hanoi 3rd ring road…
VICEM But Son Cement brand with a global brand name implies international quality, not only from the advanced technology lines of France and Japan, but also from the ability to master and develop technology. technical team and company leaders.
Dual effect in terms of economy, society and environment
VICEM But Son has made a great contribution to changing society's perception of Vietnam's cement industry with a new perspective, in which cement plants minimize the use of non-renewable natural resources (coal). stone, limestone, clay…) through the use of social wastes such as sewage sludge, ash and slag from thermal power plants to replace clay raw materials and burning waste as fuel for smelting instead of coal bran; The cement chain not only reduces emissions but also becomes an active factor in handling environmental problems for the country.
Currently, VICEM But Son is a cement factory with the largest waste treatment capacity in Vietnam, with a volume of conventional industrial waste treatment of more than 8,000 tons/month, hazardous waste treatment of nearly 1,500 tons/month, sludge treatment about 4,500 tons/month.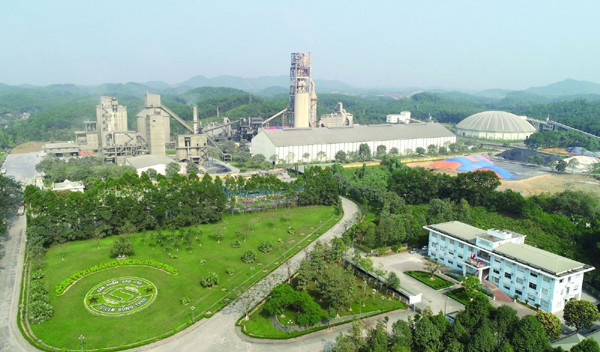 According to a representative of VICEM But Son, thanks to the superiority and technological mastery of the cement production line, the wastes, when co-treated at VICEM But Son, have completely destroyed components that pollute the environment. field in the condition of high temperature annealing 1,200 – 2,000 oC. Burnt waste has created heat to replace traditional coal bran fuel, ash and slag after burning crystallizes into cement material, so it both contributes to reducing the cost of buying fuel and is very efficient in handling a variety of materials. social waste sources such as plastic waste, hazardous waste, industrial sludge, urban river and lake dredging sludge, domestic waste…
This program is typical of the application of the circular economy model in industrial production with dual effects on both socio-economic and environmental aspects. In 2021 alone, despite being heavily affected by the Covid-19 epidemic, VICEM But Son has treated nearly 92,500 tons of waste and 52,800 tons of sludge, bringing economic efficiency of more than 60 billion VND.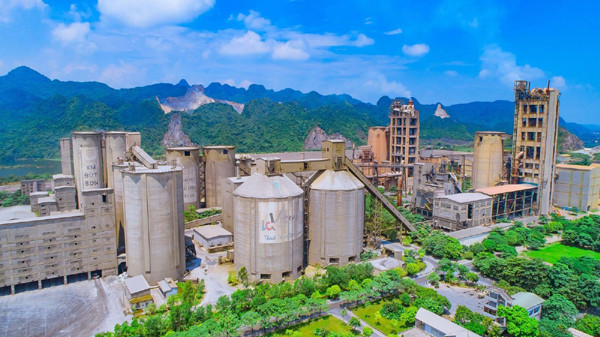 The desire to innovate cement production technology has been lit up in recent years. The journey to create a green and sustainable Cement industry needs a strong breakthrough. As a state-owned enterprise, Vietnam Cement Corporation and its member units will be the "leading" to lead Vietnam's cement industry to become the main driving force in the world's cement technology development. With recent successes, VICEM But Son has lit a "torch" for the path of innovation, contributing to opening a new direction in the industry.
VICEM Ha Long and VICEM Song Thao: new members rise strongly
In a strong atmosphere, besides leading units such as VICEM Ha Tien, VICEM But Son, VICEM Hoang Thach, two "young" enterprises of Cement Corporation, VICEM Ha Long and VICEM Song Thao, also actively deployed and achieve high efficiency, step by step overcome difficulties and rise up.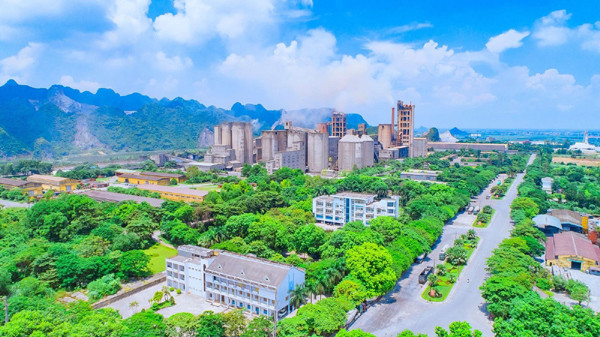 Previously, VICEM Ha Long and VICEM Song Thao were two cement production and trading units that were transferred to VICEM from other enterprises. At the time of handover, both companies were in a state of loss of business, the accumulated losses were too large, almost all capital was lost, the cash flow was not enough to repay the loans for construction investment. on the verge of bankruptcy, the brand is still weak, and the production and management experience is still not much.
Immediately after receiving the two units, VICEM had to comprehensively restructure from engineering, production management, market, to solving financial problems.
Successful restructuring has revived VICEM Ha Long and VICEM Song Thao. In the next step, innovation in production according to the circular economy model will be a strong motivation for the two new member enterprises of VICEM to rise strongly, contributing to the development of Vietnam's cement industry. Male.
Ngoc Huyen Anh
You are reading the article
Light the way to innovate the cement industry Torch the way to innovate the cement industry

at
Blogtuan.info
– Source:
vietnamnet.vn
– Read the original article
here