Cư dân mạng
World
Marrying a Korean boy through a broker, Vietnamese brides work hard to take care of their mother-in-law with cancer
"Dream" of marrying a Korean man
Marriage through a broker has long been considered a form of hidden risks. However, Ngo Thi Ngoan (31 years old) is fortunate to enjoy complete happiness when she is married into a decent husband's family, lovingly pampered by her Korean husband.
Born in a family of 4 sisters, not very well off, Ngoan hopes to find a good husband in the hope of "changing her life". Through the matchmaking center, she met Seo Wang Soo, a Korean man much older than her. In 2010, Ms. Ngoan's wedding took place quickly in Vietnam.
At that time, the Vietnamese bride had not once returned to meet her husband's family. It wasn't until the marriage was over, and the procedures for going abroad were completed, that she was able to "see" his mother Wang Soo for the first time. Recalling the first day she met her mother-in-law, the daughter-in-law still had the same feelings of anxiety and worry.
"At first, I was a bit scared, because when I went to a new country, I didn't know if my mother would welcome me, if I would be satisfied with my daughter-in-law.
But the first day I met her, she worried about me from meal to sleep. At first, I was not fluent in Korean, she did not dare to ask many questions, afraid that I would be confused. Fortunately, my mother gives me the feeling of not being far away."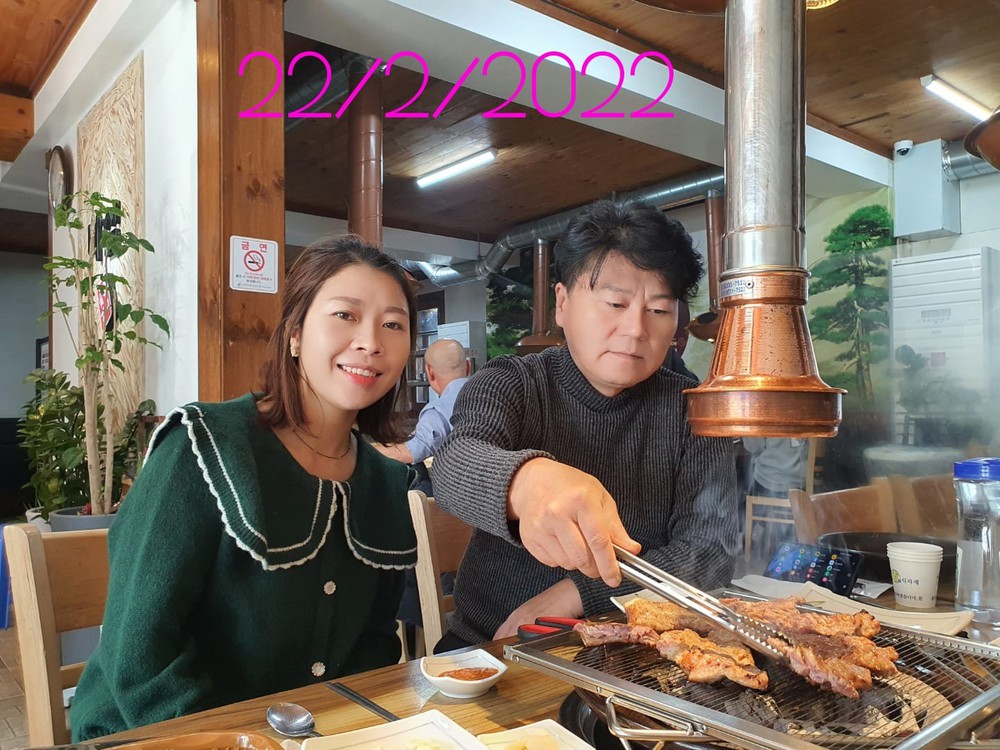 Ngo Thi Ngoan married a Korean man through a broker
Because mother and daughter each have the same language, many times, Ngoan wants to confide and talk more with her mother, but she doesn't know how to speak. In contrast, Mrs. Kim Nam Rye (79 years old) can only express her care and concern for her children through every action and gesture. Knowing that her children suffered from being married far away, she was very understanding and sympathetic, even loving Ngoan more than twice.
After giving birth to two full-fledged babies, Ms. Ngoan stayed at home to help her parents-in-law take care of their tens of hectares of agricultural vegetable farm. In addition to growing popular vegetables in Korea, Ms. Nam Rye also sets aside some land to grow Vietnamese peppers, tomatoes, and vegetables.
Seeing that her daughter-in-law worked hard, was aggressive, knew how to take care of the house, Mrs. Nam Rye was very satisfied: "Daughter-in-law is very good at raising children, everyone is good. Daughter-in-law also gives me money, buys clothes, food… Daughter-in-law cooks very well, often gives me food. I love my children."
Mother-in-law "rectifies" the teaching of children
Having the love from her husband's family, Ngoan can't avoid awkward times because of Korean culture. She confided, being a bride in Korea is very different from Vietnam.
For example, in worship, in Vietnam, everyone's family has an altar, but in Korea, people don't use it. Or when the children come home to play, when they go, parents always send a lot of food, force the children to bring a trunk of the car.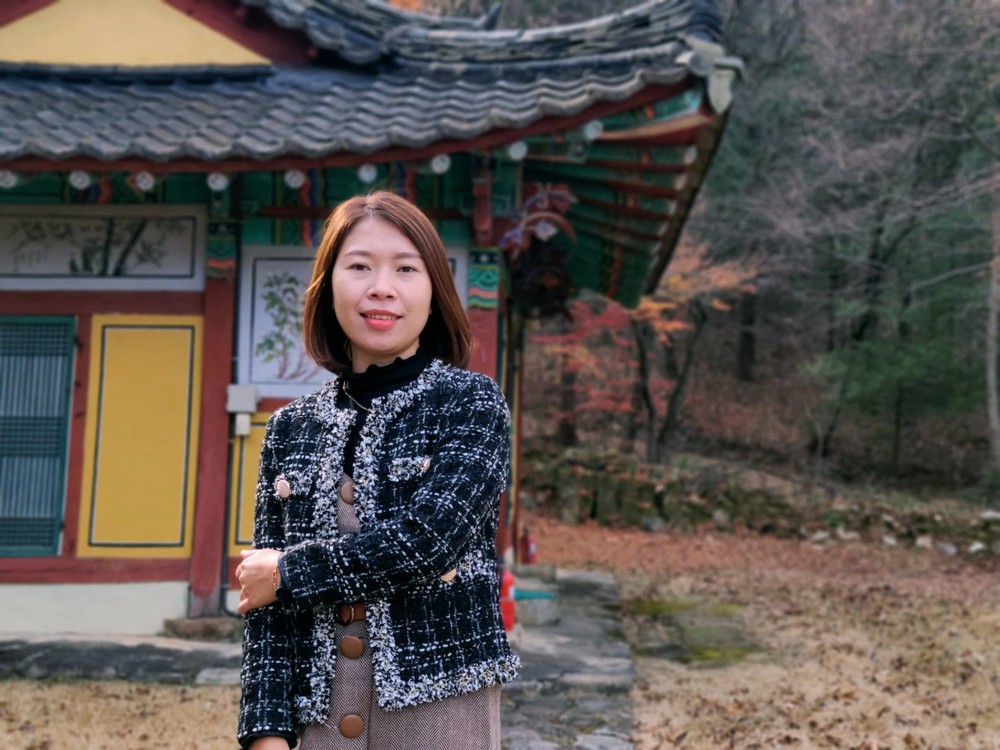 The bride learns to get acquainted with Korean culture
What she feels is most compatible with her mother-in-law is her diligence, resourcefulness, and always worrying about her family and children. Ms. Ngoan considers Mrs. Rye like her own mother in Vietnam. However, there are also times when mother and daughter have many disagreements over raising children and taking care of family happiness.
"The mother-in-law in Korea is very worried about her son, she always tells her son to take whatever she wants to eat. At first, I felt a little sorry for myself, but later on, I understood that she wasn't just worried about her son. Her daughter-in-law worries about the same.
Even parenting is a little different. Because in Vietnam from a young age, I always teach my children to do small things, but in Korea, people don't want their children to do housework. Sometimes I send my child to do errands, but she tells me not to make him do it." bride confided.
Over the past 12 years, Ngoan has admired her mother-in-law the most in her gentleness and patience. She never scolded her daughter-in-law in anything but always gently advised. That is what makes Ngoan feel more respect than afraid of her.
The bride who remembers the most memories, once recorded a video of eating Hue beef noodle soup to post on YouTube, when it was ready, she lacked a spoon. While Ngoan went to get it, Mrs. Rye put all the beef into her daughter-in-law's bowl. "That memory is both touching and unforgettable"Ms. Ngoan said.
This year, Nam Rye is 79 years old, her legs are much weaker, and she has another cancer. Recently, Ngoan and her husband have moved to the city to work and study. Many times, she asked her mother to move from her hometown to live with her children, but Nam Rye refused. Every day, she still goes to the fields, drives a plow, cultivates and harvests vegetables for her children and grandchildren.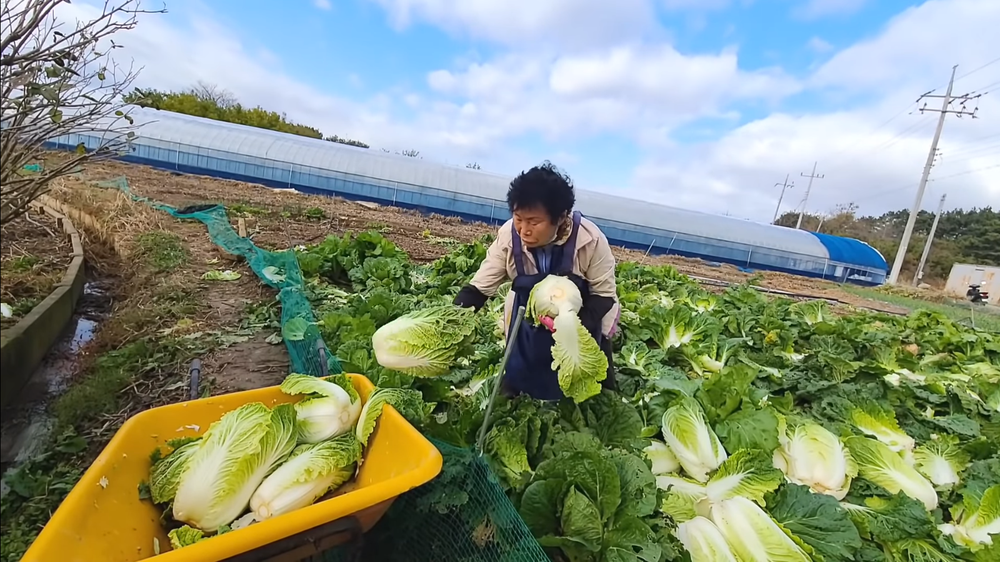 Mrs. Nam Rye single-handedly takes care of the garden in the countryside
At the time of surgery, Mrs. Rye went to the city to stay with her children for a week. Unaccustomed to life in the bustling city, she demanded to return. Loving her mother, the daughter-in-law often goes home with her husband every week to visit. Every 6 months, both husband and wife take their mother for a routine check-up.
"In Korea, the elderly have a very high independence. I told her to stay with me to take care of her, but she said her health is still good, I don't want to depend on anyone and I don't want to bother the children." Ms. Ngoan confided.
At the age of 31, Ngoan has a stable life with her husband and a perfect marriage. She also founded her own YouTube channel, which now has more than 300k followers. Most of the videos share about peaceful life, how to take care of the garden in Korea, cultural differences…
The young bride hopes that her mother-in-law's illness will get better soon, not working too hard to have more time with her children and grandchildren.
Source: Mother-in-law and daughter-in-law, Photo: FBNV
https://soha.vn/lay-trai-han-qua-moi-gioi-co-dau-viet-vat-va-cham-me-chong-ung-thu-12-nam-sau-doi-doi- 20220418153741981.htm
You are reading the article
Marrying a Korean boy through a broker, Vietnamese brides work hard to take care of their mother-in-law with cancer

at
Blogtuan.info
– Source:
Soha.vn
– Read the original article
here