Thị trường
Profits from building social houses are lower than bank interest rates, businesses are 'afraid' to build, buyers wait for a long time
The enterprise shared that it took about 5 years from the beginning of the project application procedure to the end, but the profit was only 10%, calculated only 2% per year, lower than the interest rate on bank savings. row…
Lack of land fund, problems in procedures, lack of preferential capital… are some of the reasons why social housing projects have not attracted many businesses to participate in construction. Meanwhile, these are social security projects, meeting the urgent need for housing for many low-income subjects.
Mr. Luyen Van Phuong, Deputy Director of the Hanoi Department of Construction, said that although there is a regulation that 20% of the land fund in commercial housing projects is reserved for social housing development; In Hanoi alone, this rate is 25%, but almost does not meet the requirements.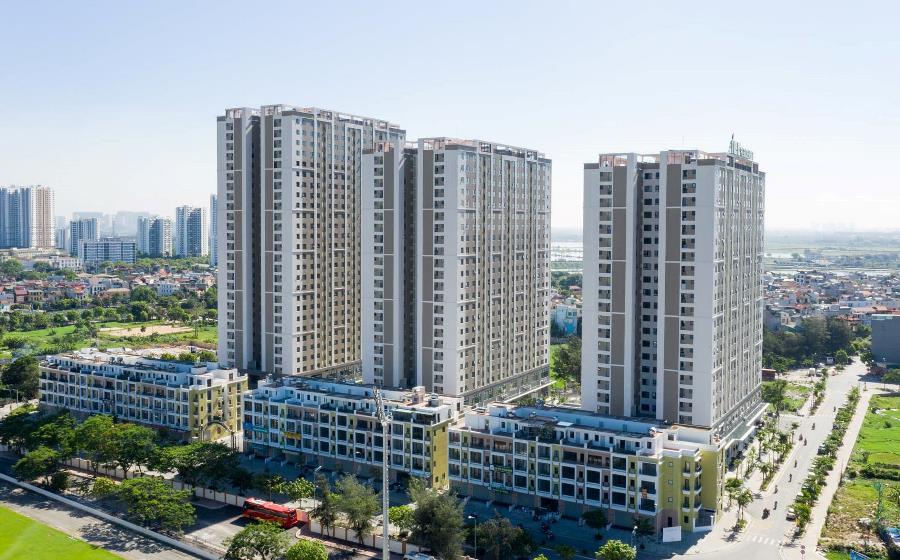 Profits from making social houses are lower than bank interest rates, businesses are 'afraid' to build, long-term buyers wait…
Along with that, the investor when implementing the project also encounters problems that make them "afraid" to participate in the construction of social housing.
Mr. Le Huu Nghia, General Director of Le Thanh Trade Construction Co., Ltd., an investor who has built many social housing projects, said that a social housing project since the beginning of the application procedure. The project takes about 5 years to finish, but the profit is only 10%, calculated only 2% per year, lower than the bank savings interest rate is one of the reasons why few businesses participate in the construction of the project. build.
"When doing social housing projects, the first thing we care about the most is the legal, the fastest and most favorable legal way to accelerate the project progress and put it on the market soon. Along with that, we are interested in the state's incentives to reduce costs. We are also interested in home buyers when buying social housing, are there any difficulties in the procedure?
The procedure for applying for a social housing project is entangled with regulations that are 'straight' between the Investment Law and the Housing Law. Or about taxes, Decree 100 of the Government stipulates that businesses that make social houses for rent like us get a 70% reduction in value added tax and corporate income tax, but the Tax Law does not have…", he said. Meaning of fact.
In order to "remove" the "knots" of social housing development, Mr. Ha Quang Hung, Deputy Director of the Department of Housing and Real Estate Market Management (Ministry of Construction) said, it is necessary to remove two main problems. .
First of all, it is necessary to amend and synchronize the legal system, from housing law, tax law, business law. For example, at present, the Law on Housing allows rental housing to have lower taxes than business houses, but the Tax Law does not mention this content, leading to inadequacies in the application of tax laws. tax policy for social housing projects.
Along with that, in the process of implementing the provisions of the law, it is necessary to have the attention and direction of the local authorities. Specifically, identifying land areas with preferential land use coefficient 1.5 times; or identify the right beneficiaries eligible for social housing policy, housing for workers. Speeding up the process of working with local authorities, urging and guiding the implementation of two support packages under Resolution 11, seriously setting aside 20% of the land fund for social housing development in commercial housing projects. commercial….
Regarding social housing prices, answer the question of PV Infonet Regarding whether there is any regulation on the contract value when homebuyers will be able to borrow money in a preferential credit package of VND 15,000 billion like the VND 30,000 billion package before, Mr. Ha Quang Hung said: VND 30,000 billion package before Here, in addition to social housing, there are also low-cost commercial houses, for apartment housing projects with an area of ​​​​under 70m2 and a selling price of less than VND 15 million, the total contract value of less than VND 1.05 billion will be continued. loan package.
However, the new credit package of VND 15,000 billion under Resolution 11 only lends to individual customers to buy, rent-purchase social housing and repair existing houses, so there is no question that the total contract value is how many, how much; as long as they are subject and have a loan contract to buy social housing.
As for the price of social housing, Mr. Hung said, according to the Law on Housing, the price of social housing will include the entire cost to recover investment capital and 10% profit. Accordingly, if the cost of raw materials, labor and construction increases, the cost will be included, then the cost will be higher, and the investor will still only get a profit of 10%.
According to the Ministry of Construction, the country is currently implementing 339 social housing projects with a scale of about 371,500 apartments (about 18.6 million m2 of floor). Since the beginning of the year until now, the whole country has started 7 projects with a total of about 23,965 apartments, of which, 5 social housing projects with a scale of 20,765 units. On April 21, 2022, Ha Nam will start a project with a scale of 564 apartments. In the third and fourth quarters of 2022, it is expected that Hanoi will start construction of two social housing projects with about 1,860 apartments.
ID
You are reading the article
Profits from building social houses are lower than bank interest rates, businesses are 'afraid' to build, buyers wait for a long time

at
Blogtuan.info
– Source:
infonet.vietnamnet.vn
– Read the original article
here