Business
Spending on security 26.8 million USD per year, but where are the bodyguards?
Zuckerberg, 37, has been dubbed the "world's youngest self-made billionaire" but is famous for his simple and fairly popular lifestyle, when people seem to be able to see him on the streets of America at any time. any.
In April 2022, Zuckerberg ranked 15th on the "Forbes World Richest People List 2022", with a fortune of $67.3 billion. And of course, for a person as famous and important as him, Meta company is also willing to spend huge amounts of money on security.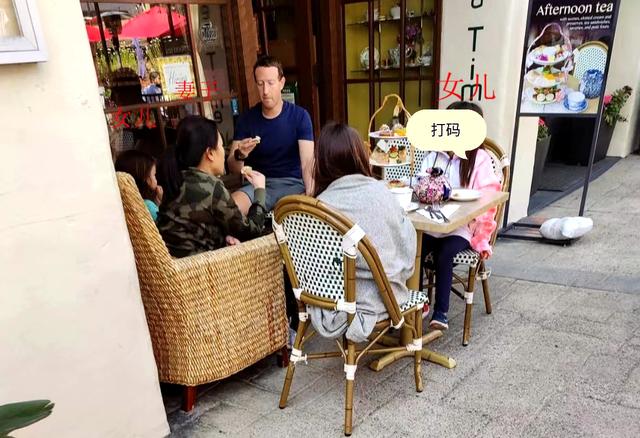 And recently, some netizens caught the famous businessman Mark Zuckerberg in the San Francisco Bay area, while he was enjoying a meal with his wife and daughter.
In the viral photo, Zuckerberg is eating comfortably at the door of the restaurant, next to his wife and two daughters. Next to it was another girl, believed to be a nanny. Many people have commented humorously on this photo, for example, the expression of the boss Meta is like a robot, or Zuckerberg's face is like a lizard.
But the issue that many people are most concerned about is worrying about the safety of this famous CEO and his family. Because no one discovered the existence of the bodyguards around him.
In the experience of some netizens, just like in action movies, to ensure privacy, Zuckerberg may have asked a team of bodyguards to stay in a car parked nearby. And as soon as the Zuckerberg family is in danger, the bodyguards will rush in to protect the owner.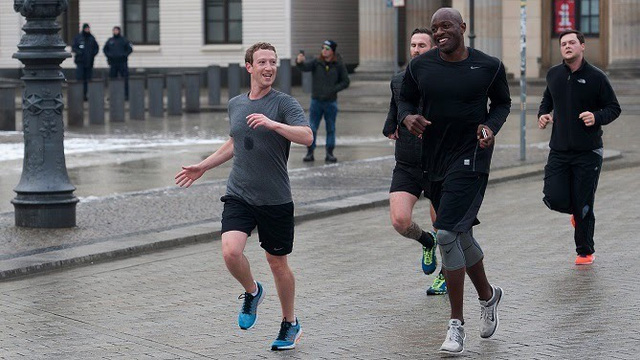 Mark Zuckerberg jogging with members of his security team.
According to a new filing with the Securities and Exchange Commission (SEC), last year Meta spent more than $15.2 million paying for expenses related to protecting the CEO at home and on trips. tour. And yet, Zuckerberg himself also received an additional $ 10 million grant to ensure the security of family members, in addition to $ 1.6 million for the cost of using a personal plane. In total, Meta spent $26.8 million in 2021 protecting Mark Zuckerberg and his family, about 6% more than in 2020.
Compared with other tech billionaires, the cost of keeping Zuckerberg safe has increased in recent years and far outstrips the costs of protecting his industry peers. For example, the annual protection fee of Google CEO Sundar Pichai is $ 4.3 million, while that of Amazon president Jeff Bezos is $ 1.6 million. Obviously, it's all much lower than Mark Zuckerberg's.
In general, famous, rich and high-status people like Zuckerberg, Bezos, Bill Gates or Warren Buffett all have a team of experts in charge of security.
Their security teams will regularly assess the client's risk for security issues such as extortion, kidnapping, gun shooting… As the client travels, they plan routes and assess, survey the security of meeting places, hotels… The security team will then also accompany customers to ensure their safety. In addition to kidnapping and personal safety, the safety of business leaders also includes ensuring that information is not leaked.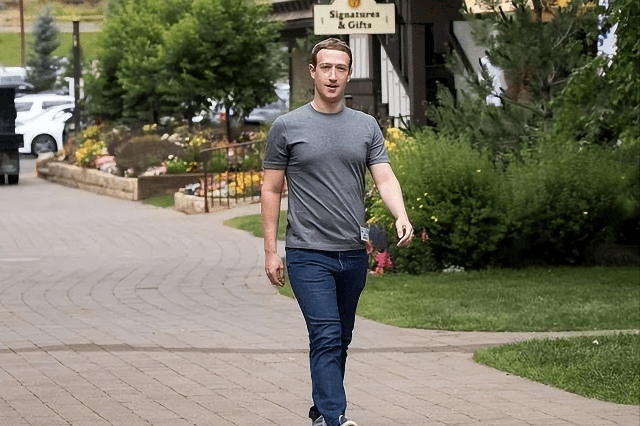 Don't worry about Zuckerberg because Meta is the most brutal company in protecting its CEO.
Going back to Mark Zuckerberg, the operation of CEO Meta's family is not too complicated. In the opinion of many netizens, their bodyguards certainly have assessed the risk, especially at the restaurants that the Zuckerberg family loves. They may even have observed a pre-assessment of each individual who is tending to approach close to the target to be protected, in order to provide timely responses.
In addition, in 2020, Mark Zuckerberg donated $800,000 to eight restaurants in the San Francisco Bay Area to prevent the small restaurants his family frequented from closing. Each restaurant received $100,000 from CEO Meta. And with donations from Zuckerberg, these restaurants have survived the worst of the pandemic. From there, they can continue to serve the residents of the Bay Area, including the family of the esteemed benefactor.
Synthetic
You are reading the article
Spending on security 26.8 million USD per year, but where are the bodyguards?

at
Blogtuan.info
– Source:
cafebiz.vn
– Read the original article
here