Giới trẻ
Thank you girls wearing bachelor's coats for dad
April 19, 2022 15:52 GMT+7
Generation Z, the parent-child distance has been drawn close, but the words of love you want to say to your parents are not easy.
These days, the online community has been busy sharing photos of the girl wearing a bachelor's coat for her father on graduation day.
The photos touched many people because on the big day of her life, the girl sent a deep gratitude to the birth mother. In order for her to wear that shirt, her parents worked hard early in the morning, busy making a living so that she could fulfill her wish. The day she gave her bachelor's shirt to her father, it was also an honor and thank you to the parents.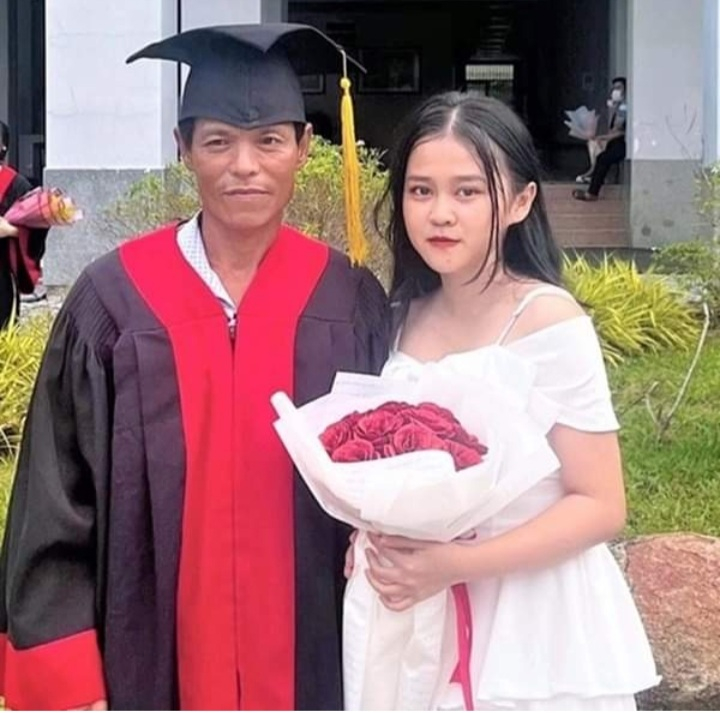 Le Thi Kim Thy and her father on graduation day
The girl in the photo is Le Thi Kim Thy, 22 years old, from Vinh Long province; is a student Faculty of Economics, Can Tho University. On April 15, Thy officially became a bachelor.
Thy said the act of putting on a coat and hat for her father was a way for her to thank him for sacrificing so much for her to achieve the results she is today.
The way the young girl expressed her love and gratitude, must have warmed her parents' hearts as well. Children growing up and growing up are the joys, aspirations, and happiness of their parents. The girl's parents must have been satisfied to see her thinking.
Mr. Le Minh Duong (49 years old, Kim Thy's father) said: "Seeing your child grow up and graduate is the happiness of a father and mother. When he put on the shirt, I felt surprised and warm with what he gave me."
Those photos, I believe, will be a luggage, a beautiful memory for the young girl to keep with her, and a motivation for her to strive on the road ahead.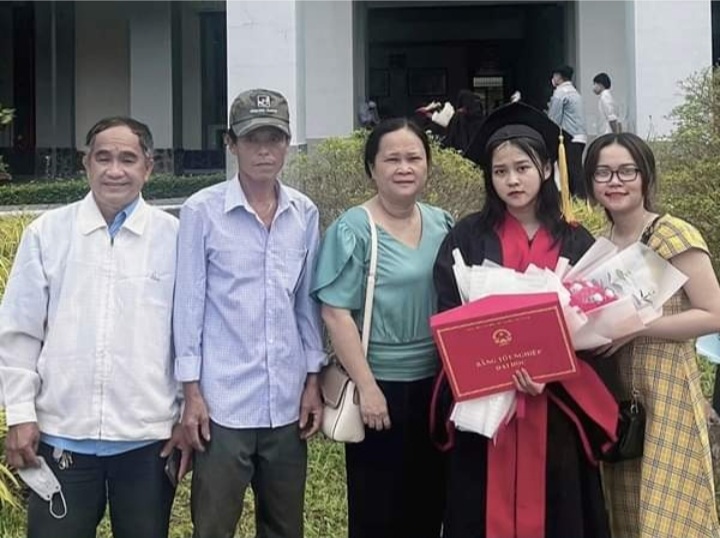 Relatives and friends congratulate the new bachelor
Before that, I PTNH (born in 1999), a student majoring in Finance – Banking, Dong Thap University, on the graduation day also respectfully put on his father's bachelor's coat. H. was born into a farming family in Dong Thap. The family has many children, only H. is able to study to the right place. She is the pride and pride of the family.
Looking at the way H. cherishes and appreciates when wearing a bachelor's shirt for her father, shows that she appreciates the feelings and efforts her father has for her. Walking H.'s path, her parents and family must have contributed a lot of sweat and effort. Wearing a bachelor's coat for her father, as a way of gratitude to her father for raising her feet to the podium today.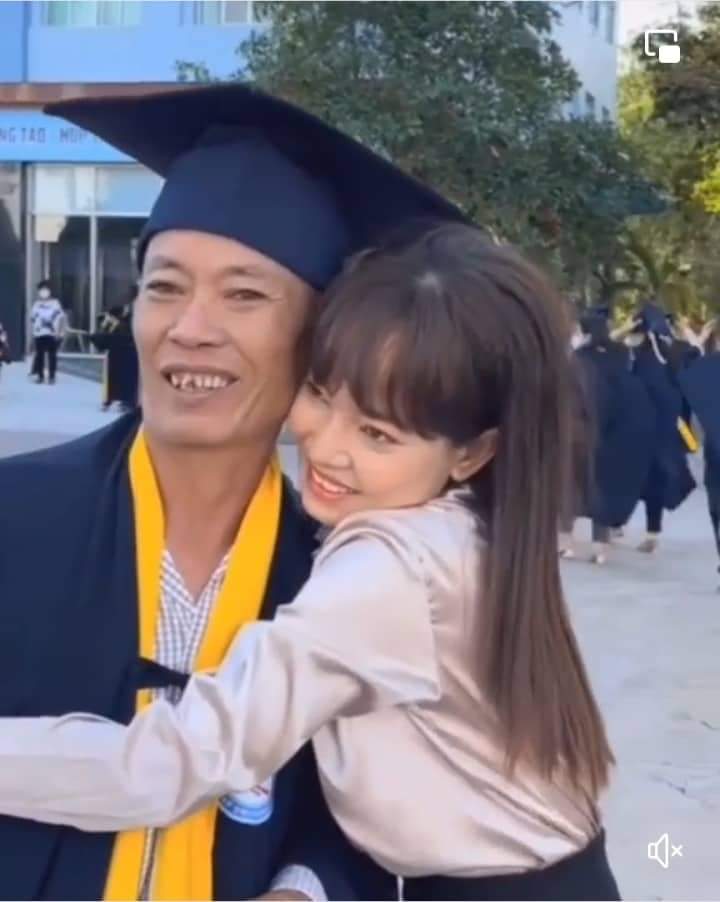 H and Dad on Graduation Day (TikTok Screenshot N. H)
Why do girls choose to honor their father on graduation day? The question is not difficult to answer, because the daughter always rarely communicates with her father, is afraid to show affection and intimate gestures every day. While with her mother, a daughter often invites her to confide, hug, and even whine, even though she is an adult. On the important day of life, the day marking the step of adulthood, the girls give glory to their father instead of thousands of thanks.
It's a small act, but I believe fathers understand what I mean: I thank you father, who has endured many hardships for me. This glory of mine, give it to me, who deserves it for his silent sacrifices…
Generation Z, the distance between parents and children has been drawn close, but the words of love and thanks children want to tell their parents are not easy, because shyness and shyness cause many people to ignore the opportunity. The association expresses gratitude and thanks to parents.
Thank you brave girls, who have spoken on behalf of many people deeply thank you to the birth.
According to www.phunuonline.com.vn
You are reading the article
Thank you girls wearing bachelor's coats for dad

at
Blogtuan.info
– Source:
infonet.vietnamnet.vn
– Read the original article
here