Yêu
The cheating husband also beat his wife with a bloody head
Forbearance, trying to endure a painful marriage just for the sake of children is completely correct!
In marriage, mutual respect between husband and wife is very important. With respect, both sides know that they must love and cherish each other. However, the situation domestic violence still happening.
Recently, an article was published related to marital conflict that attracted attention.
The article is as follows: "Ms. V. and Mr. H. have been married for many years, have a lovely and lovely baby girl named Bun. Although she has a beautiful wife and beautiful children, H. always has a violent habit of beating her wife many times.
In order to keep happiness and let Bun have a complete family, Ms. V. has been patient many times. But H. did not know how to love his wife or look at her children, but still beat Ms. V.
Until today, H. had beaten her head with bleeding. V. couldn't stand it anymore.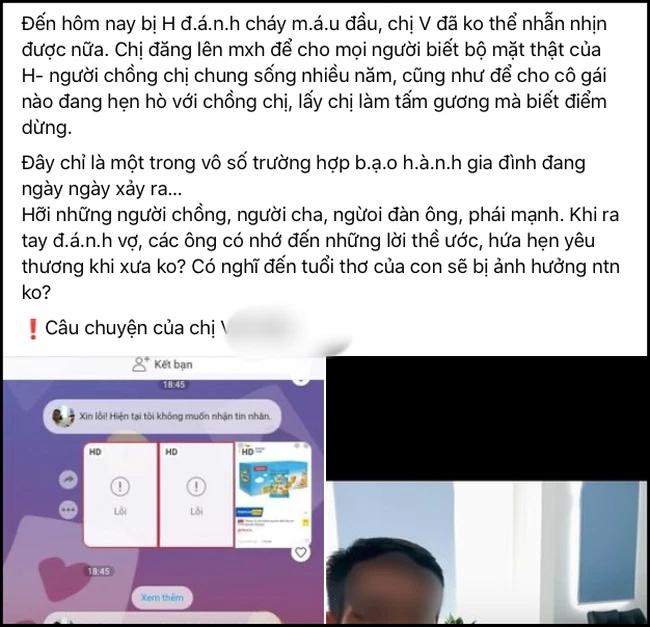 The article is posted.
She posted on social networks to let everyone know the true face of H. – the husband she lived with for many years, as well as to let any girl who is dating her husband, take her as an example and know when to stop.
This is just one of countless cases of domestic violence happening every day.
Husbands, fathers, men, men, when you hit your wife, do you remember the vows and promises of love in the past? Have you thought about how your childhood will be affected?".
Attached to the main article is a picture of a woman named V. In the photo, her head is bleeding, her hair is falling, and she is holding her child alone. Seeing the scared baby in the mother's lap makes everyone feel sad.
In another photo, the wife texted her husband asking her to bring the documents to the hospital for her.
"I went to the hospital to give me papers and talk. We can do anything, and Bun? What do you want to count? Do you still love your child?".
However, the husband blocked his wife's account so that he could not receive messages or reply.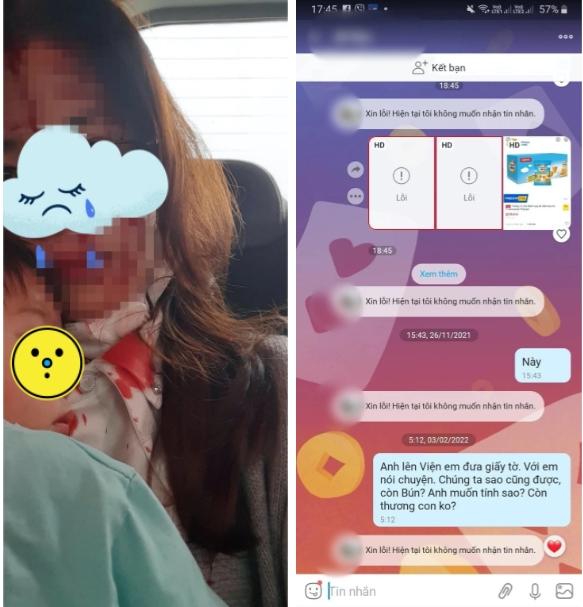 The wife was beaten by her husband and the text message went unanswered.
The story made many netizens angry and sad. Many people believe that the concept of patience for children is not entirely correct. Many women just because of that thought make themselves miserable so that the living environment of their children cannot be happy and happy.
Towards the end, the cycle of patience and being beaten back continued to be patient and turned around without knowing the end. The only person who suffers is his wife and children.
Others think that the wife should find a way to free herself. An abusive, adulterous husband is not worthy of attachment anymore.
If possible, the wives should "run away", boldly free themselves from the deadlocked marriage.
According to the Law and Readers
You are reading the article
The cheating husband also beat his wife with a bloody head

at
Blogtuan.info
– Source:
2sao.vn
– Read the original article
here