"I'm Anh, patient bone cancer had chemotherapy and amputated one leg…"
That is the confident introduction of the girl Nguyen Thi Anh (born in 1997, Thanh Hoa). Five years on, Anh still doesn't hesitate to talk about her battle with cancer. She wishes to be able to convey positive energy and experience of treatment to those who are suffering from cancer like her.
19 years old, getting married to the person she loves, giving birth to a healthy baby boy, loved and cared for by the whole family. The girl Nguyen Thi Anh that year thought her life was full and complete. Until one day, bone cancer struck, making the young girl's life wobble. But with the bravery of a mother, Anh overcame it spectacularly.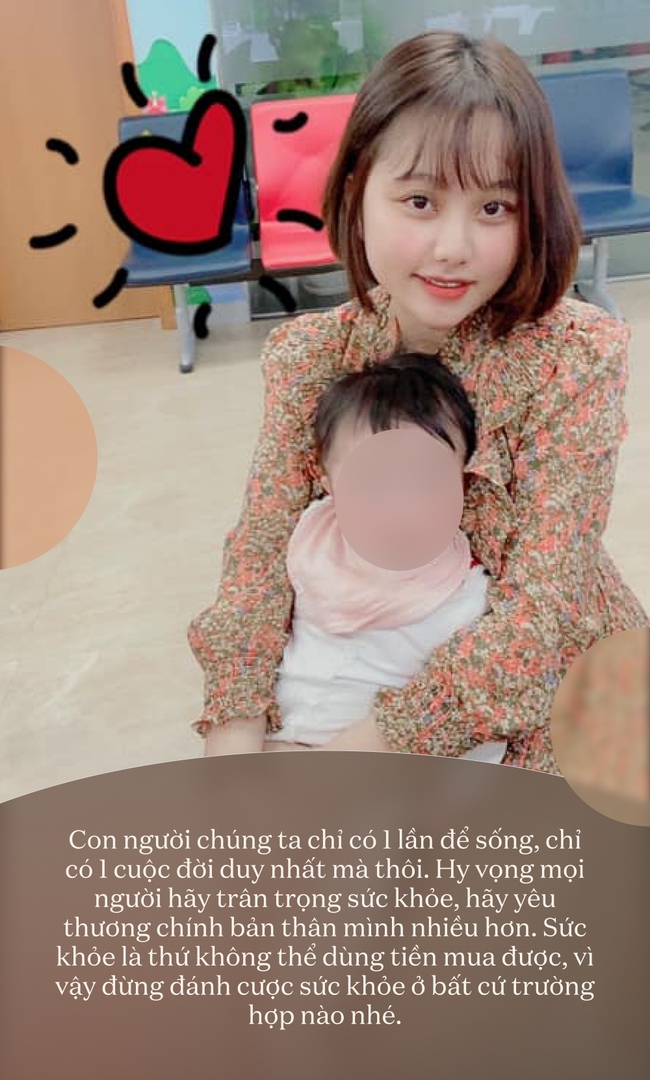 19 years old, just 10 days after giving birth, suddenly discovered bone cancer
Before the disease, Anh used to study and work in Taiwan. In 2017, turning 19 years old, Anh got married and gave birth to a child. 10 days after giving birth to the baby, it was also the time when Anh discovered she had "visiting" bone cancer.
Recalling her signs of illness, Anh said she felt pain in her legs in the 5th month of pregnancy. Near the end of her pregnancy, her legs swelled up, making it difficult for her to walk. However, for fear of affecting the baby, she did not dare to take a scan during this time.
At first, the young girl just thought she had a sprain or a dislocated bone, so she went to the doctor with a very gentle attitude. Therefore, the moment she received the news of cancer, she fell into emotional depression.
"When I was diagnosed with the disease, I was like dying over and over again, mentally depressed thinking about death. I began to plunge into a series of anxious days, not eating, watching the new baby being born, but having pain in every part of my stomach. I panicked a lot and seemed to only think of negative things in my head."
Anh sunk into such boredom for many days. However, when they saw their children crying for their mother, their elderly parents cried because they loved their children. She seems to have more motivation to continue to rise because "in front of you, there are parents behind you".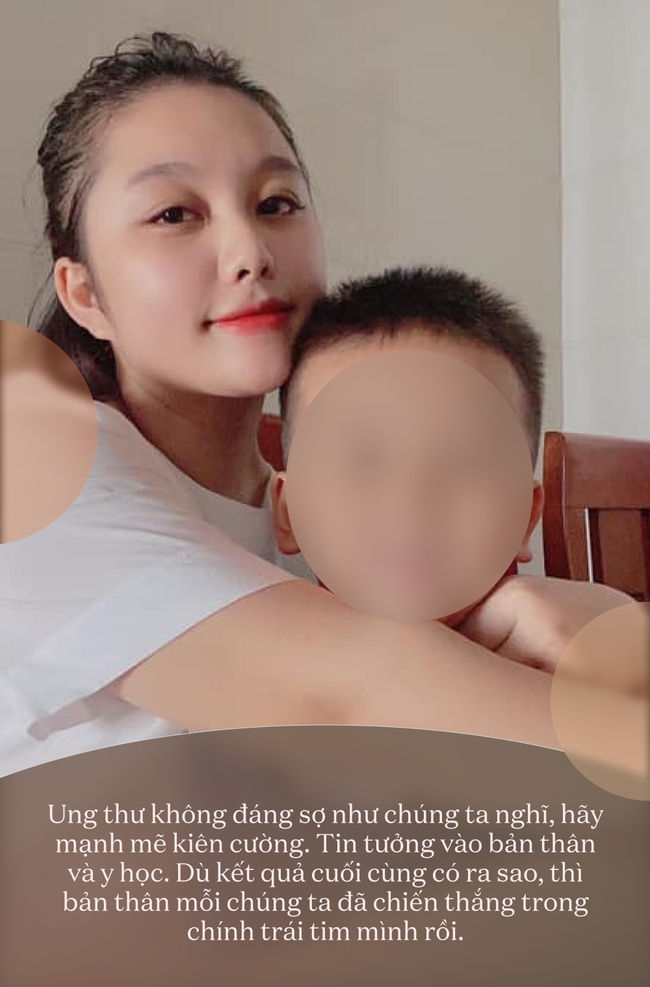 But not long after admitting that she had cancer, Anh continued to accept a painful truth: She would have to remove one of her legs because the tumor invaded the soft tissue too much.
"Initially, I asked to go home to live and die, but refused to cut my leg. I went to the North to the South, took all kinds of medicine, anyone who just went anywhere, went there, almost a year still no medicine.sluggishresults"Anh recounts her healing journey.
By April 2018, when the pain tormented, the tumor swelled, Anh again had to return to the hospital. Looking at the tiny babies with no hair on their heads and hands full of needles lying at the oncology hospital, Anh burst into tears and blamed herself for not being so resilient.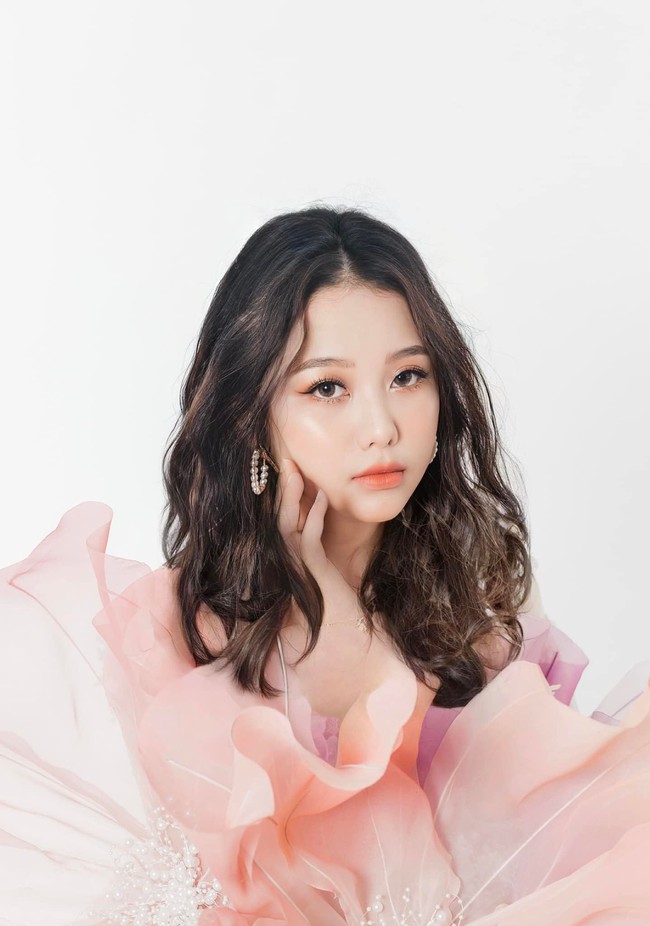 She was admitted to the hospital for infusion of the 1st regimen. In the following days, her hair began to fall, and the nausea did not stop. There were times when she was in so much pain that even injecting painkillers didn't work, she didn't hesitate to beg the doctor. "Cut my leg, I can't take it anymore".
There are times when Anh's chance to live is only 30 minutes late and it won't be in time to save her. She recounted: "After the first round of infusion, my face was pale, I could not eat and lost most of my blood. The first sentence the doctor saw me was: Take me to the emergency room right away, a little bit of delay can't be saved. After that, she received a continuous transfusion of about 12 to 15 units of blood. Her number was considered high, fortunately she passed."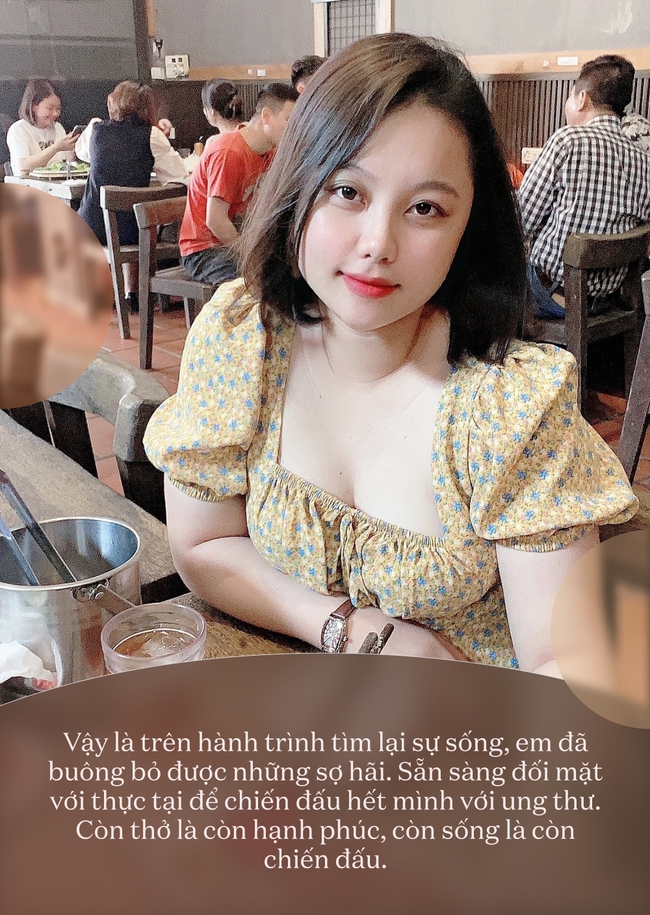 On July 20, 2018, Anh completed the leg surgery. The operation was successful, she was able to go home to "take a rest" for 21 days and continue to leave the hospital to continue with regimen 2, with 6 prescriptions.
"This time, God loves me. I'm good with the medicine. I've received 5 consecutive days of chemotherapy for each treatment. To be honest, I'm very tired, very nauseous. But compared to the pain I suffered before, I can totally get over it", Anh recounted.
Just like that, 6 rounds of chemicals passed, the young mother was resilient and fought every day. In February 2019, Anh burst into tears again, but this time it was because of happiness and gratitude. Holding the hospital discharge paper, she is grateful that she did not give up, and her family and friends for always being there, especially the doctors and nurses who have always taken care of her.
Cancer is not the end but the beginning of a new turning point in life
After being discharged from the hospital until now, Anh's health is completely normal. Every 3 months, she goes to the hospital for a routine check-up once. She fitted a prosthetic leg to make walking more convenient. She has a stable job to continue dedicating. Especially, in July 2021, Anh gave birth to a very cute baby girl.
"So on the journey to find life again, I have let go of my fears. I am ready to face reality to fight hard with cancer. To breathe is to be happy, to live is to fight.
Now, I feel very happy for what I have. And I really want to bring positivity to all of my fellow sick brothers and sisters.
Cancer is not as scary as we think, be strong and resilient. Believe in yourself and medicine. Whatever the end result, each of us has won in our own hearts", Anh said.
The young girl also shared that she really liked the saying: Live like you only have 1 day left to live. Because of that, she overcame all difficulties and guilt about the disease to conquer herself and overcome the disease.
"We humans only have 1 life to live, only 1 life. Hope everyone appreciates health, please love yourself more. Health is something that cannot be used for money. You can buy it, so don't bet your health under any circumstances", Anh reminded everyone.
https://afamily.vn/king-sinh-con-done-thi-phat-hien-mac-ung-thu-va-phai-thao-bo-mot-chan-me-9x-khien-nhieu-nguoi- Nguong-mo-con-tho-la-con-hanh-phuc-con-song-la-con-chien-dau-20220418201017948.chn
You are reading the article
The mother's cancer treatment experience of 9x had to remove one leg

at
Blogtuan.info
– Source:
Afamily.vn
– Read the original article
here