Severely sanctioned, but Russia still "makes money" from oil and gas – earns more than before the embargo New trade relationships with exporting countries as an alternative to these raw materials are needed Nickel is a challenge The biggest formula for large-capacity batteries President Putin outlines a strategy to help Russian oil overcome sanctions: Let's go South and East! Australia and Canada are doing pretty well. U.S. nickel production is objectively very lame. Indonesia is great! In the long term, the car industry is facing shortages and higher input material prices. Russia reduces supply, causing the US to quickly discharge 180 million barrels of oil: What are the results?
Almost all of the interest surrounding the economic relationship between Germany and Russia since Moscow's special military operation in Ukraine has focused on gas and oil. Because Germany buys more oil and gas from Russia than any other European country, making Russian energy the most profitable import for Germany by far.
However, many German companies still depend on Russia as a steady source of other exports, especially raw materials such as nickel, palladium, copper and chromium.
Nickel is used in the production of stainless steel but is also an important ingredient in making lithium-ion batteries, the batteries that power electric cars. Paladium is also important to car manufacturers, as it is a key component in the production of catalytic converters, which help clean exhaust fumes in gasoline-powered and hybrid vehicles.
According to the Observatory of Economic Complexity (OEC), a trade watchdog. In 2020, Russia is Germany's largest supplier of raw nickel, accounting for 39% of the country's supply.
Russia also supplies about 25% of German imports of palladium, between 15% and 20% of the heavy metals chromium and cadmium, used in industry; accounting for 11% of refined copper imports in 2020, 10.9% platinum and 8.5% iron ore.
The importance of Nickel
Deutsche Welle (DW-Germany) cites a recent study by the German Institute of Economics (IW), a consulting organization based in Cologne, which determined that it would be difficult for Germany to find alternative sources for some raw materials. raw materials imported from Russia. This institute emphasizes: "".
Nickel is a particularly important metal to pay attention to. Germany's second largest raw nickel import partner in 2020 is the Netherlands, accounting for 29% of imports. But Russia is the market leader, supplying about 20% of the purest form of the metal in the world, known as grade 1 nickel.
High-grade nickel has been increasingly in short supply for several years now. A boom in electric vehicle production around the world – which needs high-grade nickel for batteries – has sent demand skyrocketing.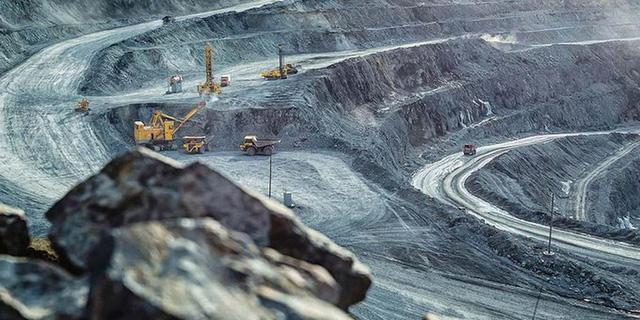 Russia is the world's largest supplier of pure nickel. Photo: DW
Tesla CEO Elon Musk regularly tweets about the lack of nickel. "Nickel is the biggest challenge for large capacity batteries"he wrote. "Australia and Canada are doing pretty well. U.S. nickel production is objectively lame. Indonesia is great!"
Grade 1 nickel prices have doubled in the past two years but the Ukraine conflict fuels concerns that Moscow could impose an export ban. A burst of trading in early March saw prices hit record highs, even forcing the London Metal Exchange to suspend trading for a period of time, the first action in 37 years. five. Nickel prices have increased by 400% in just the first 3 months of 2022.
Volkswagen – the EV maker – recently announced that it has reached a joint venture agreement with Chinese companies Huayou Cobalt and Tsingshan Group, to secure supplies of raw cobalt and nickel in Indonesia, a largest domestic producer in the world.
Export ban, import ban
However, the uncertainty about imports of Russian raw materials will continue to haunt the market. Some analysts have predicted that the nickel crisis alone will add at least $1,000 to the cost of a new electric car for consumers.
The VDA, the trade body for German carmakers, says the current hottest conflict will lead to further disruption of vehicle production in Germany. "," the agency said in a statement.
It's not just automakers that are affected. In 2018, German chemical giant BASF joined forces with Russia's Norilsk Nickel, the world's largest producer of refined nickel, to supply nickel and cobalt to BASF's new battery materials production facility in Finland. Such deals are now being scrutinized.
Although Moscow did not put materials like nickel on its export ban list in March, it is still possible that sanctions from Moscow or Brussels will end the flow of that raw material to Europe.
Recently, the EU announced an import ban on a number of Russian products including coal, caviar, timber, rubber, cement and vodka. However, nickel and other commodities that are exported in large volumes to countries such as Germany have been excluded from the list.
Pressure
Even if the sale of Russian nickel to Europe is not legally prohibited, overwhelming pressure on German companies to sever business ties with Russia continues to mount in most industries.
Many German experts and business leaders argue that Germany's economic prosperity in recent decades has been largely built on cheap Russian energy supplies.
BASF head Martin Brudermüller told the Frankfurter Allgemeine Zeitung that a sudden ban on Russian oil or gas could lead to an economic crisis as bad as any in Germany since World War II. World War II and his company would have to stop production if natural gas supplies fell to less than half of current usage.
Some disagree with such strong assessments. A study by the German National Academy of Sciences, Leopoldina, said the immediate end of supply would be "manageable."
According to DW, the fact that moves like an outright ban on Russian energy are being seriously debated makes one thing clear to any German business with ties to Russia: Nothing is forbidden. location, no matter how "important" it may be in the economic sphere.
You are reading the article
The price for dependency!

at
Blogtuan.info
– Source:
cafebiz.vn
– Read the original article
here