In an effort to cope with the growing demand, a series of Chinese technology companies have taken the lead in adopting driverless delivery vehicles. By doing so, they aim to improve logistics efficiency and reduce logistics costs. Most importantly, they improve service efficiency and user experience.
The mechanics behind these deliveries are ingenious and like the future of business now. Navigating with radar and sensors, a typical unmanned delivery vehicle automatically calculates optimal routes, and avoids barriers and pedestrians. Plus, it sends the message to the relevant recipient upon arrival at the final destination.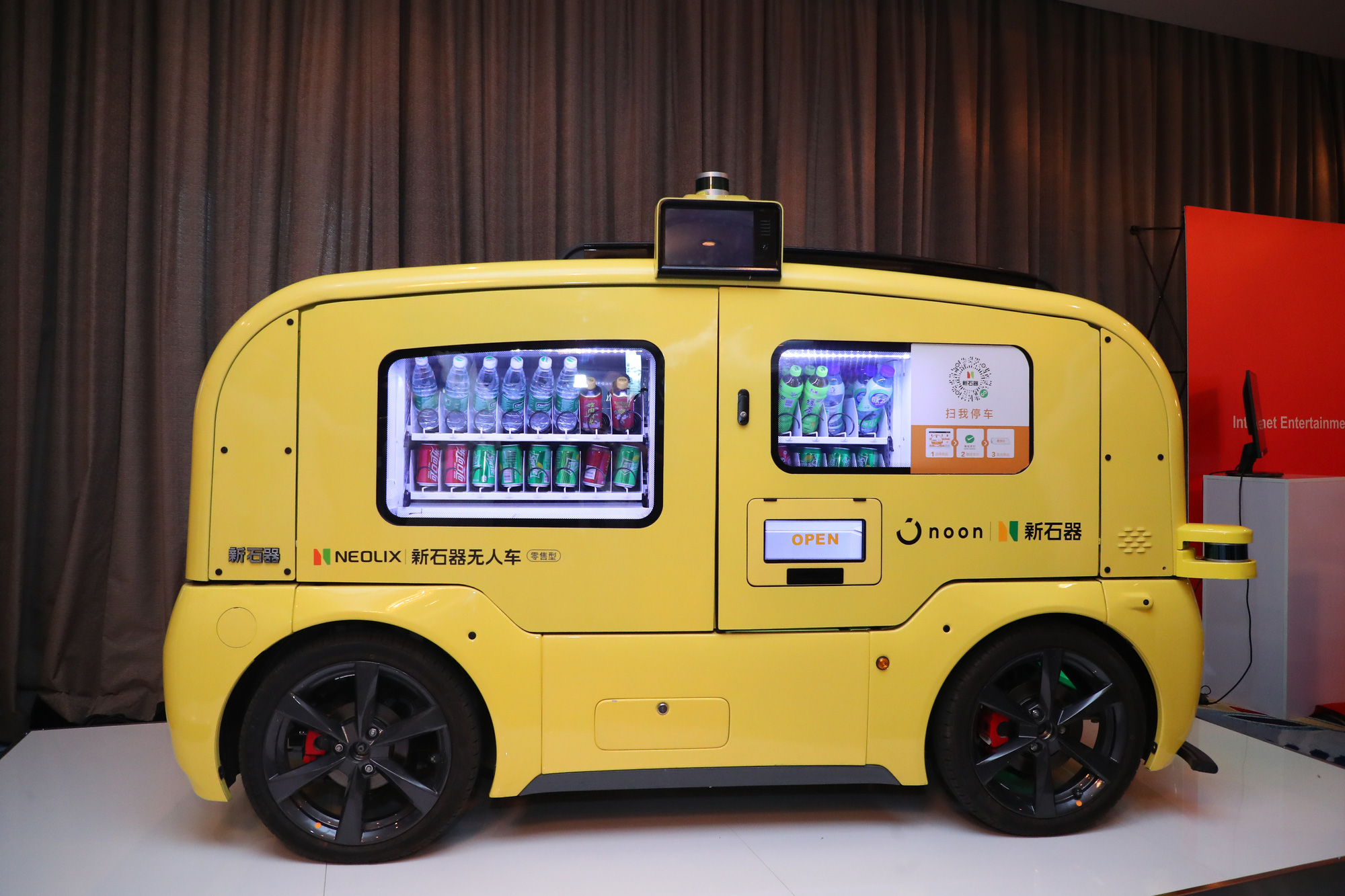 Last year, Beijing tipped off a series of e-commerce tech companies to test self-driving delivery vehicles on assigned public roads in the Yizhuang Development Zone. The area has been used as an economic and technological testing ground initiated by the local government of the capital city.
The use of driverless cars for commercial delivery is increasing. For example, multiple retail and on-demand delivery platforms in some of China's largest localities are accelerating steps to expand their network of driverless delivery vehicles, with the cooperation of logistics departments from an automated delivery vehicle developer. For example, Dada Group, one of China's largest local on-demand delivery and retail platforms, is accelerating steps to expand its drone delivery network, partnering with JD Logistics, its affiliate logistics of e-commerce giants JD and White Rhino, the developer of an automated delivery vehicle.
The company said its self-driving delivery vehicle system has been adopted by Seven Fresh, JD's supermarket chain, Yonghui Supermarket and Walmart's Sam's Club as part of an expansion effort to stabilize normalize the scalable use of driverless delivery vehicles for on-demand delivery.
"Since the official launch of the open platform in July 2021, we continue to empower partners in the drone delivery value chain through technology and operational support," said Philip Kuai, founder, chairman and CEO of Dada Group said.
Currently, the platform has delivered more than 30,000 orders to supermarket partners. Meanwhile, the vehicle's delivery completion rate remained stable at more than 95 percent even in inclement weather, Kuai said.
Overall, the ability for self-driving delivery systems is very efficient and can:
• Distributing orders automatically to supermarkets.
• Manage package downloads.
• Maintain normal operation of orders through human-machine interaction technology.
• Maneuver driverless vehicles and plan routes to fulfill online orders.
As can be seen, the demand for online grocery delivery services is growing rapidly in China. According to a report based on a survey conducted by a market consulting firm, consumers are increasingly consuming on-demand, with fruits and vegetables, dairy products, meat and eggs are among the most purchased categories. It can be seen that driverless delivery vehicles are gradually transforming certain grocery business activities in this billion-population country.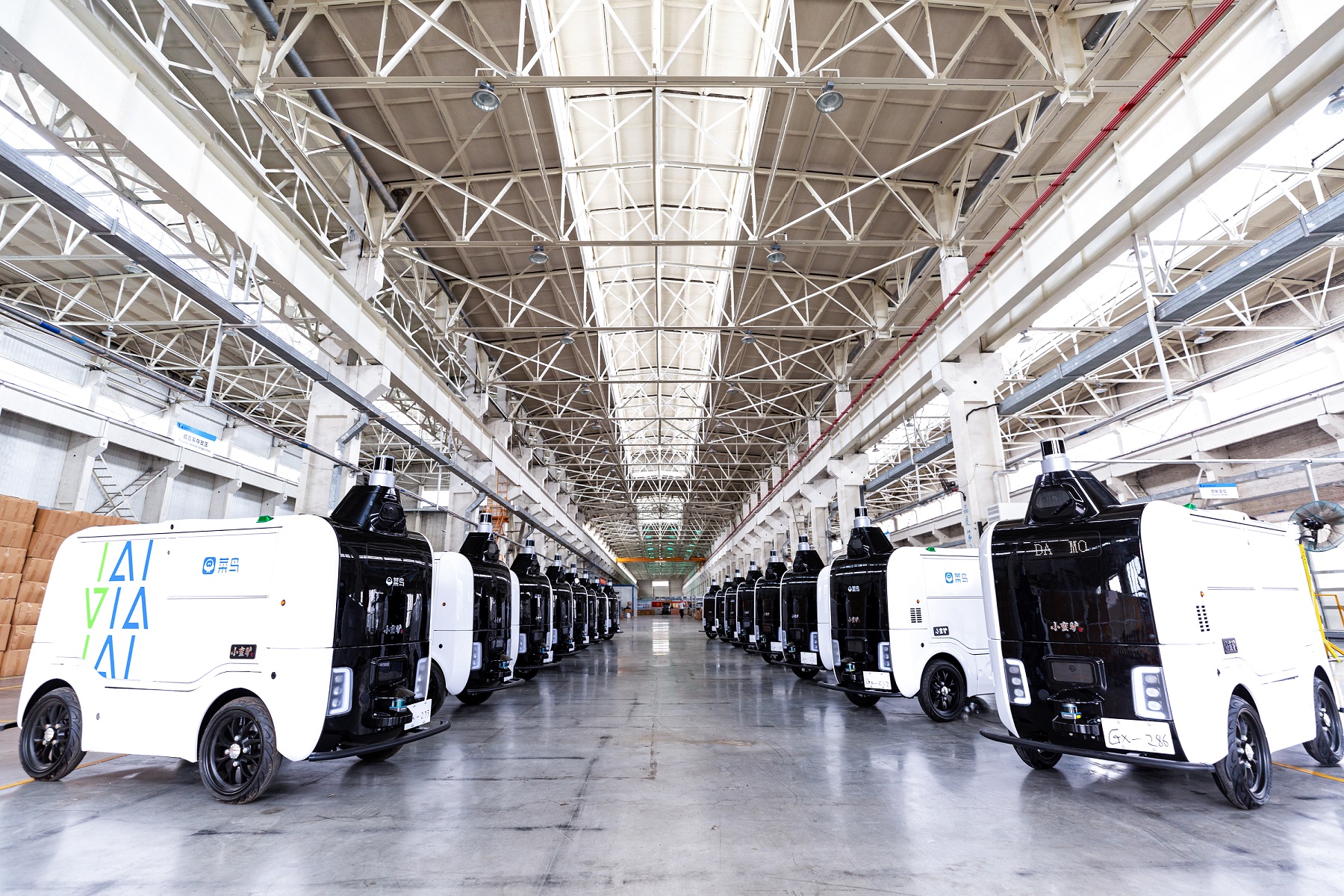 Compared with traditional delivery, delivery by driverless vehicle has lower delivery costs, greater carrying capacity and greater safety of one-hour delivery. It also offers a viable alternative to solve some challenges, such as rising labor costs and shortages of couriers, Chinese technology experts say.
Lu Zhenwang, CEO of Shanghai-based Wanqing, said: "Currently, the drone delivery service has been rolled out in some designated areas and scenarios, such as hotels. , supermarkets and universities, due to limitations of current self-driving technology and complex traffic situations".
Noting that the adoption of driverless delivery vehicles can improve delivery efficiency and reduce costs, Lu said Chinese tech giants have invested massively in smart logistics. to gain advantage in the context of fierce competition.
Last year, local service company Meituan launched a new generation of unmanned delivery vehicles in Beijing's Shunyi district, which can carry 150 kg of goods, travel up to 20 kilometers per hour and react with obstacles within a 150 meter radius.
The company plans to use driverless vehicles to deliver groceries in Beijing and Shenzhen over the next three years. At the end of last year, Meituan completed nearly 190,000 orders for customers from more than 20 communities in Thuan Nghia district using automated delivery vehicles.
In addition to autonomous vehicles, drones have been used for delivery. JD has ramped up its efforts to apply drones to logistics and delivery operations. The Beijing-based company used drones to deliver goods online to rural shoppers in Jiangsu province in 2016, kicking off his drone use. e-commerce giant for distribution purposes.
During the height of the COVID-19 pandemic in China, JD completed the delivery of daily necessities to a village along the shores of Baiyangdian Lake, Hebei Province by a drone. The drone only took a few minutes to fly about 2 kilometers across the lake to a village on the other side.
The application of drones for delivery services is still in the early stages, and they are mainly used to improve efficiency, said Pan Xuefei, senior analyst at market research firm IDC. delivery in some remote and sparsely populated mountainous areas.
Clearly, one of the main drivers behind China's increasingly rapid transformation towards self-driving delivery technology is its favorable policy. Beijing follows a positive approach to promote self-driving delivery vehicles in the commercial industry in China China: allows widespread testing on supermarkets, shopping malls, economic residential areas. Hundreds of millions of Chinese consumers have been experiencing the effectiveness and reliability of unmanned delivery vehicles, a new form of ground transportation, currently being sold by retailers. Fresh food used for home delivery.
You are reading the article
Unmanned delivery vehicle with maximum operation

at
Blogtuan.info
– Source:
danviet.vn
– Read the original article
here