Giải trí
Viet Anh choked and cried repeatedly when she mentioned her daughter
The actor could not hold back his emotions when it came to his feelings for his biological daughter.
During the press conference to introduce the TV series "Ex-husband, ex-wife, ex-lover"male Vietnamese actor I couldn't hold back my emotions when there were many moments of choking and crying. He remembers himself in real life when he plays the role of a father who experiences a broken marriage, has a scene of "a rooster raising a child" and begins to remarry and have a new life.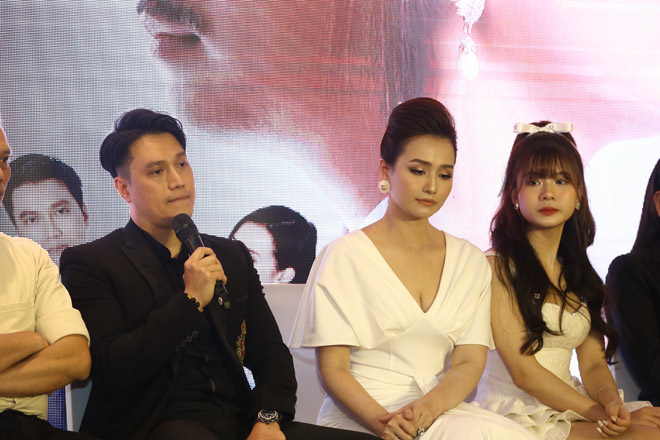 Previously, he often took on the role of villains, "tiger" but Viet Anh always wanted to play the role of a father who loves his children to the fullest. Fate came to the actor when director Vu Truong Khoa gave him the role of Hong Viet in the new movie. Viet is an open, sociable person who loves beauty and is polite to women. He lives without ambition, without prejudice, somewhat simple, likes to roam but is not irresponsible to himself and others. In love affairs, he is passionate and loyal. Viet experienced a marriage breakdown, had an 18-year-old daughter Mai Anh, and decided to remarry with Cam Giang. The relationship became conflicted when Mai Anh moved in with her father and stepmother.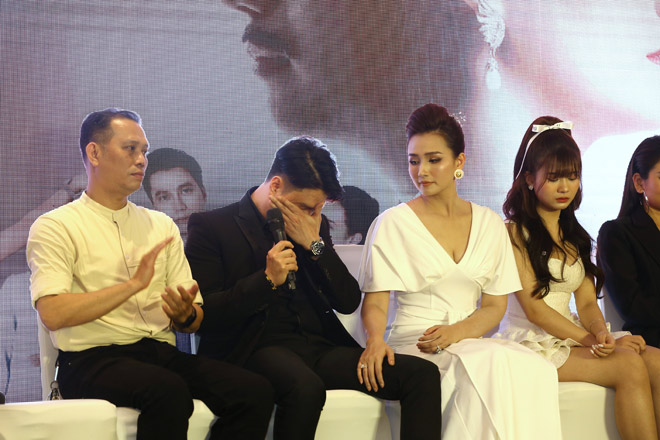 Sharing in the press conference, actor Viet Anh said that as soon as he read the script of the first episode, he realized that this was the role he wanted for a long time. He wants to have this movie as a gift for his children. Speaking of this, Viet Anh choked up and cried. Actress La Thanh Huyen sitting next to him encouraged him. Viet Anh is usually a lively person who stirs up a happy atmosphere, but this time, he was more thoughtful when he remembered the breakdown of his marriage and himself as a father who had not seen his biological daughter for many years. He wants his daughter Strawberry to be able to watch this movie and understand his feelings for her.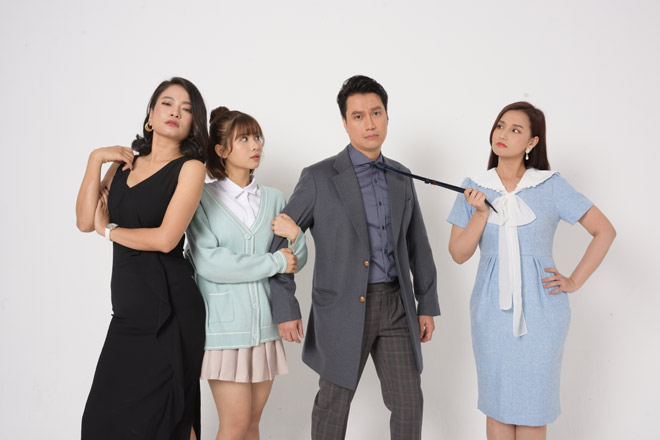 Viet Anh revealed that the role of Hong Viet made him have the most emotional scenes ever. He actively suggested to the director and DOP (director of photography) to change the sequence of shooting, close-up first because he wanted to show himself the most realistic and full of emotions. Hong Viet is also the character that makes it most difficult for Viet Anh in the emotional climax scenes when expressing a father's love for his daughter, such as the scene where the father apologizes to his child, sings to him.
Trailer for the movie "Ex-husband, ex-wife, ex-lover"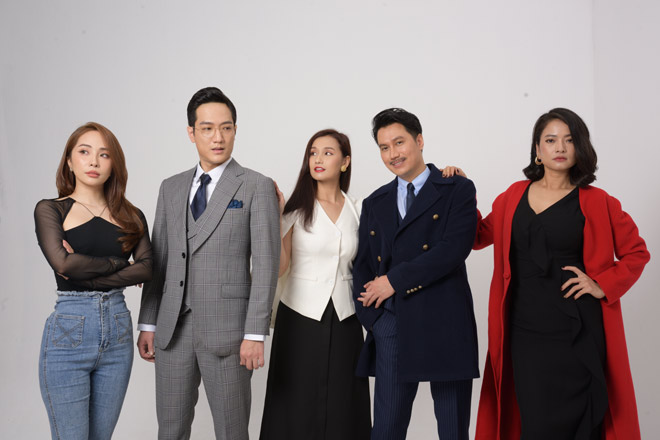 Besides Viet Anh, the film also has the participation of actors Quynh Nga, Chi Nhan, La Thanh Huyen, Thuy Hang. The film revolves around the complicated relationship about ex-husband, ex-wife, ex-lover of couple Giang and Viet. The film is a collaboration between director Vu Truong Khoa – who created many expensive TV series on family topics such as Living with mother-in-law, Rose on the left chest… – and the famous scriptwriter team of Sunflower Against the Sun. The film will air on VTV3 from April 28.
You are reading the article
Viet Anh choked and cried repeatedly when she mentioned her daughter

at
Blogtuan.info
– Source:
24h.com.vn
– Read the original article
here