Văn hóa - Giải trí
Vietnamese stars who have been divorced play the same role as their private life in new VTV3 movie
Ex-husband, ex-wife, ex-lover revolves around the marriage of a beautiful and talented screenwriter Cam Giang (played by La Thanh Huyen). She is the second wife of Viet (played by Viet Anh) who has experienced a broken marriage with his ex-wife Lam (played by Thuy Hang), who is raising 18-year-old stepdaughter Mai Anh (played by Quynh Trang). Cam Giang has an old lover, Vu (played by Chi Nhan). Vu is also divorced with Tram (played by Thuy Duong).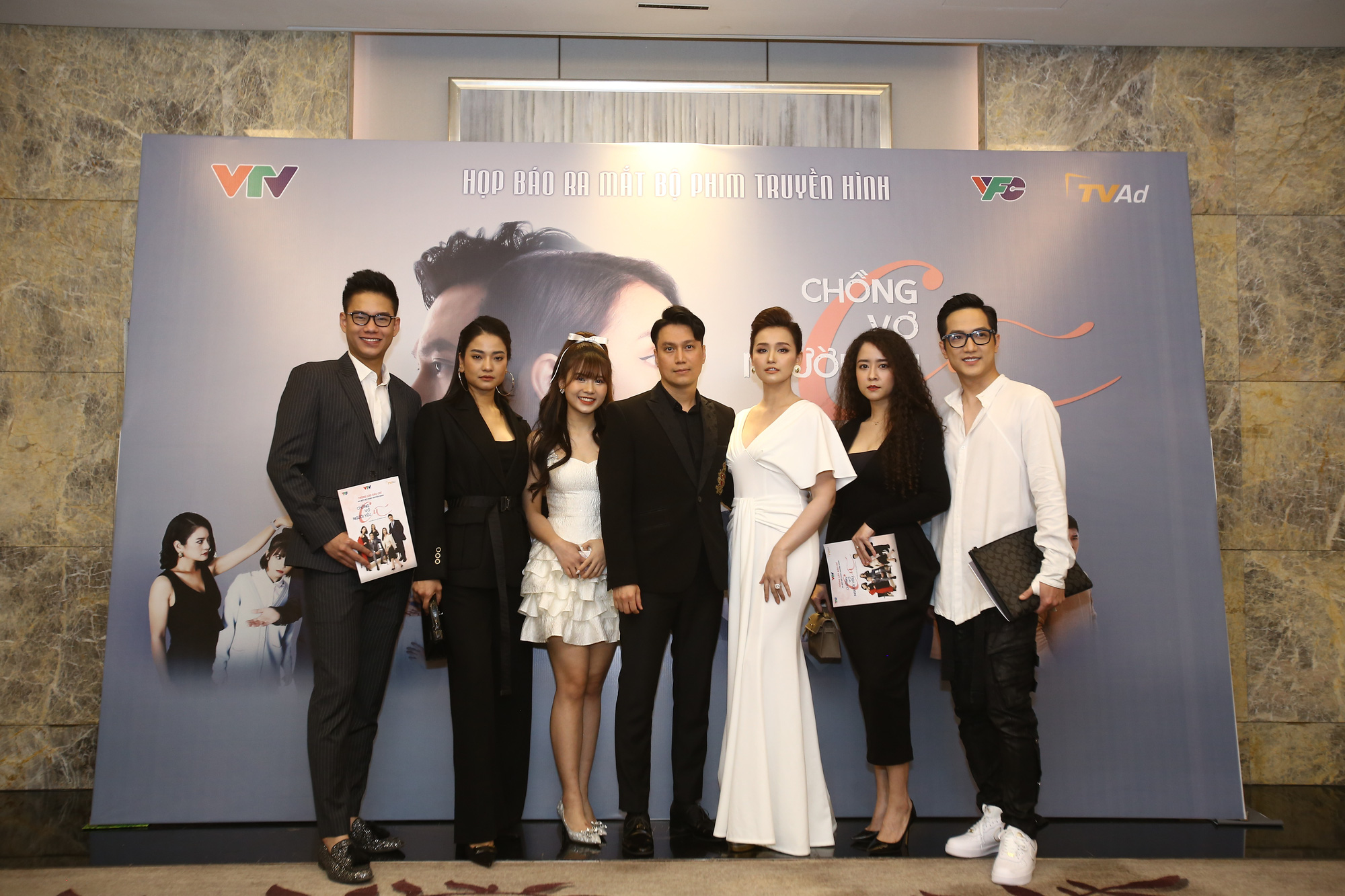 In the cast, in addition to La Thanh Huyen, the remaining faces such as Viet Anh, Quynh Nga, Thuy Hang, Chi Nhan, Thuy Duong have all experienced previous marriage breakdowns. Questioned about whether or not the choice of actors with real-life divorces to participate in the film, director Vu Truong Khoa said: "First of all, I have to be honest, whatever film we I also look at the actor's ability. Second, the actor's form must be suitable for the character. Third, how does the actor feel about the character?.
The fact that the actors of this movie all have something similar to the character, I think it may be a charm. But I personally think that each of us has to go through a lot of ups and downs in life. So, more or less, yes or no, we will have a part of the character in our lives. These are just coincidences or fates!
My family also went through a difficult time. A family like it or not will have hard times, times when it's not really about sharing and understanding each other. However, in the end they will overcome them all. Like this movie, we have to find all ways to protect and cultivate that happiness."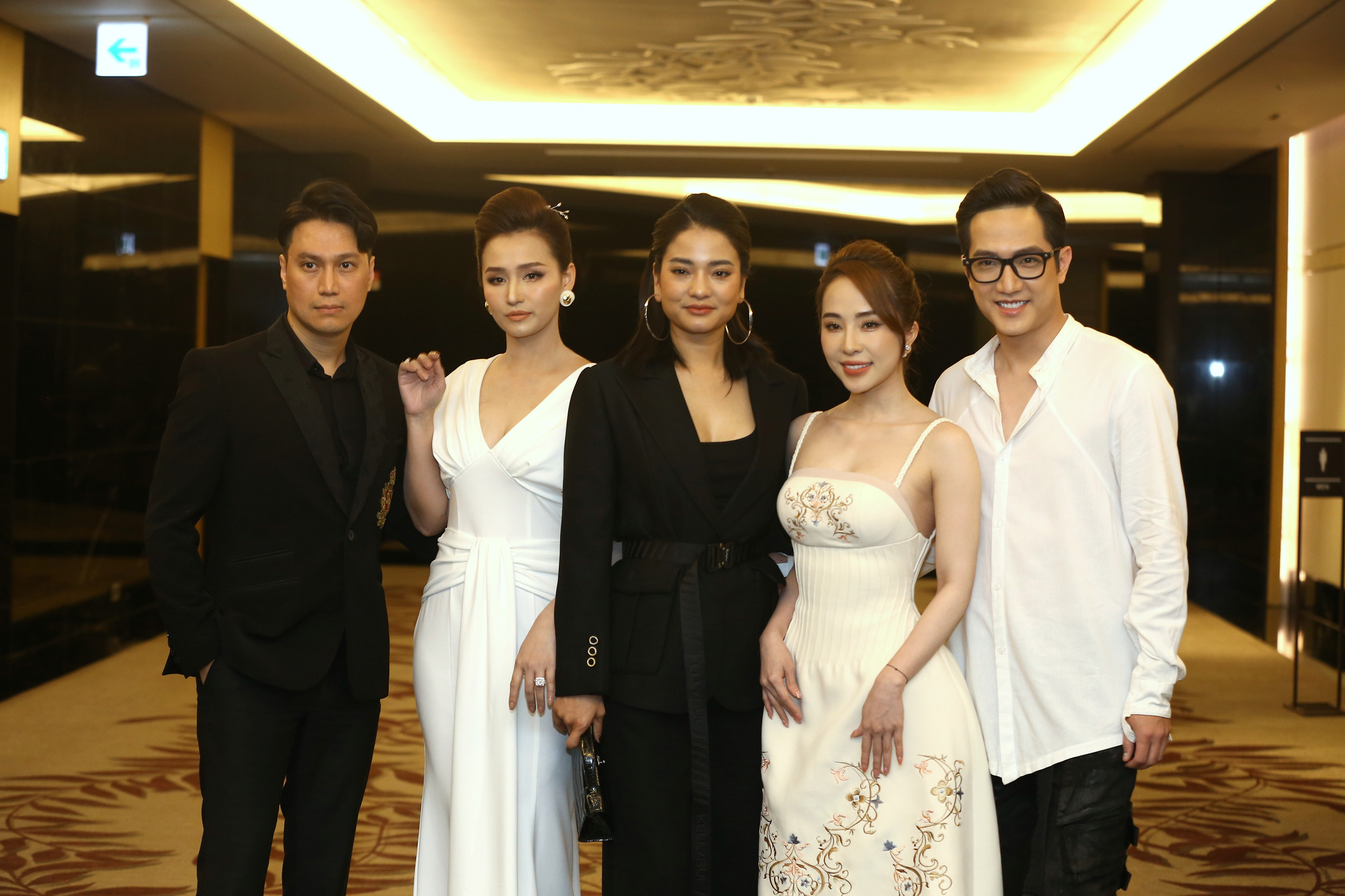 Sharing about using his marriage experience for his role in the movie, actor Chi Nhan said: "In the movie Ex-husband, ex-wife, ex-lover It is true that the character has a similar personal life situation to me. Actually, director Vu Truong Khoa can find something in our experiences in life, in life, he can put into the role in a sweeter way. However, I completely separate the 2 areas of my personal life and being in the movie.
Through this movie, there are also my wishes as well as those of the characters in Ex-husband, ex-wife, ex-lover. I think that, whether we are "old" or "new" people, we should always look at each other with the most love, look at the good points so that we can treat each other really civilized and affectionately. have a happier life".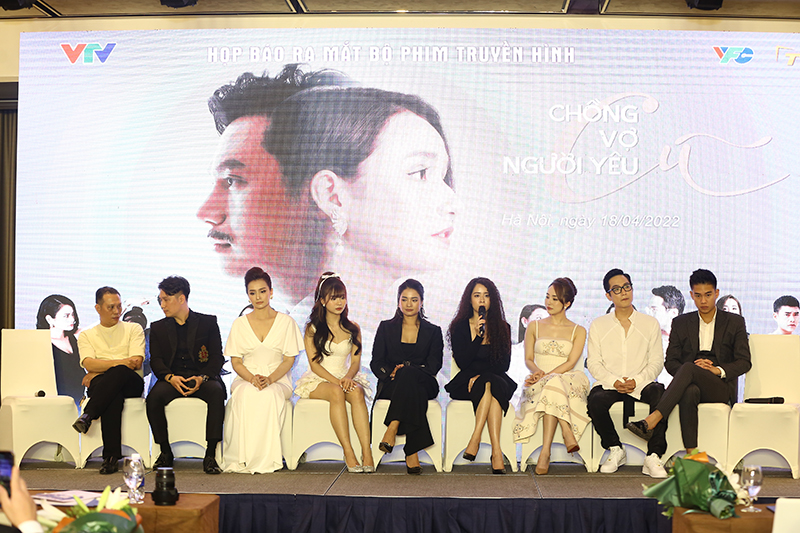 Actress Thuy Duong confided in the differences and similarities between her role and real life: "I used to feel that there was a very precarious period when ending my old love story. No matter who stepped out I am not weak when I come out of that marriage, I see myself as a strong person.
There is a saying that I feel like: "What you can't throw away, learn to love it". That I apply to my life very well. No matter what happens in my life, I confidently say that I turn it into something interesting. When I got to play this role, it was an opportunity to show my ex-wife's perspective in a different way, completely different from mine in real life.
This is a strong ex-wife but the complete opposite of me in real life. In real life, my expression is different, but I'm strong on the inside. I got out of that predicament pretty quickly. The girl in the film is a weak woman who only pretends to be strong on the outside, trying to regain what has slipped out of her hands."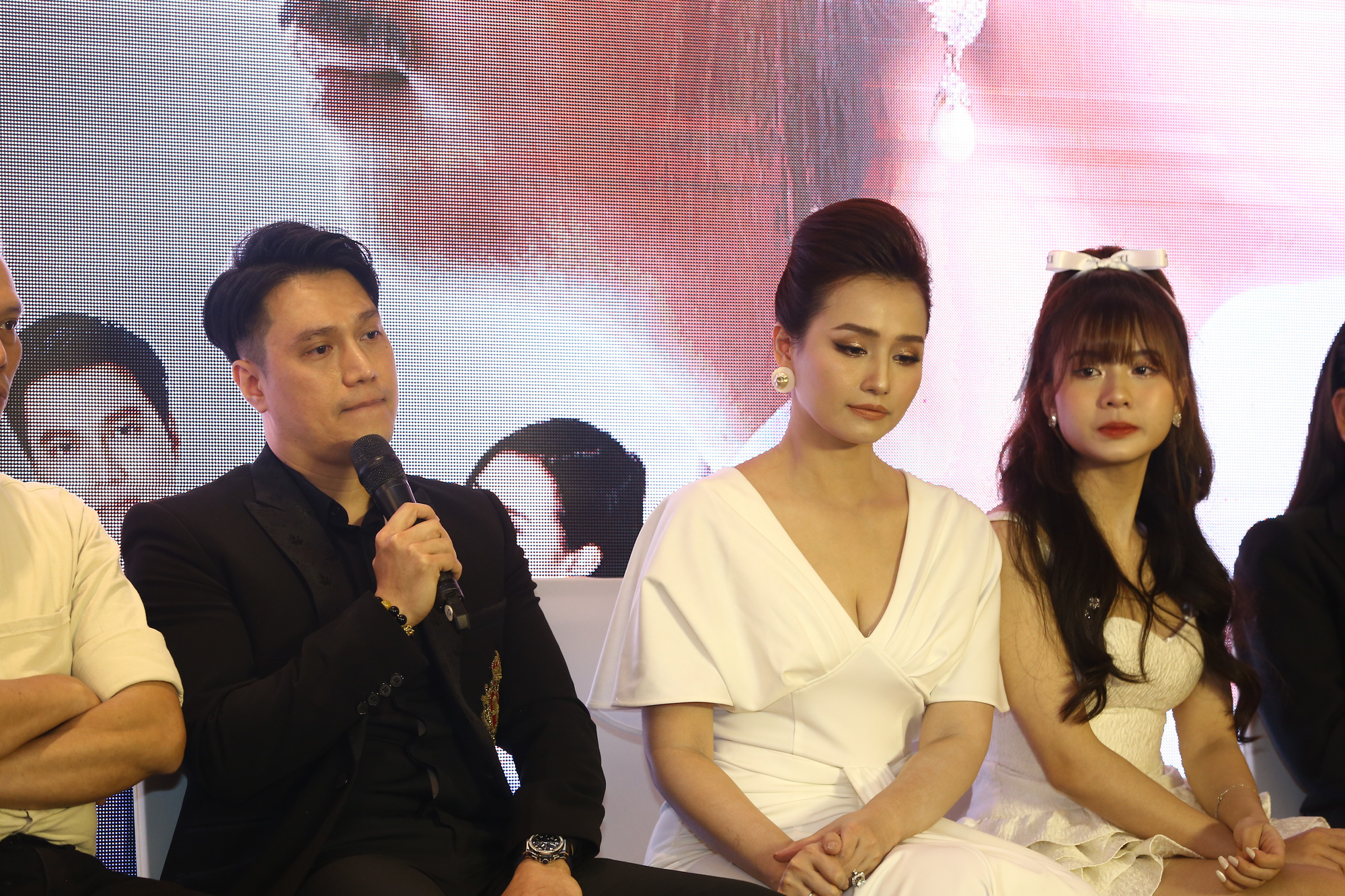 For Viet Anh, the role of Viet in this movie is his favorite character ever. That character looks like Viet Anh in real life. Viet Anh once wished after many "tiger roles" and promiscuity to have the role of "rooster raising children". Viet Anh said that he once confided this to director Vu Truong Khoa when filming was over Sunflower against the sun. Viet Anh told the director that he really liked that "color" and hoped to show a new movie. Unexpectedly, the opportunity came so quickly, after 1 year, director Vu Truong Khoa called Viet Anh and said: "Your dream is there, are you willing to participate?".
"At first I thought Mr. Khoa was joking, but when I was sent to read the script, I felt that this was what I wanted, I didn't think it would come so soon. It was a wonderful thing and I told Khoa. I wanted to have a gift for my children and was really touched by the character," Viet Anh said.
Viet Anh asked the director to add some colors to the character, which are true stories, which he wanted to include in the character. The director and screenwriter agreed and worked with Viet Anh to build the material for the character. Viet Anh hopes that when watching this film, the audience will have a lot of sympathy because the situations and stories are very real in real life instead of imaginary. This is a role Viet Anh loves and has also tormented him for the past half year, and is the actor's "most miserable" role so far.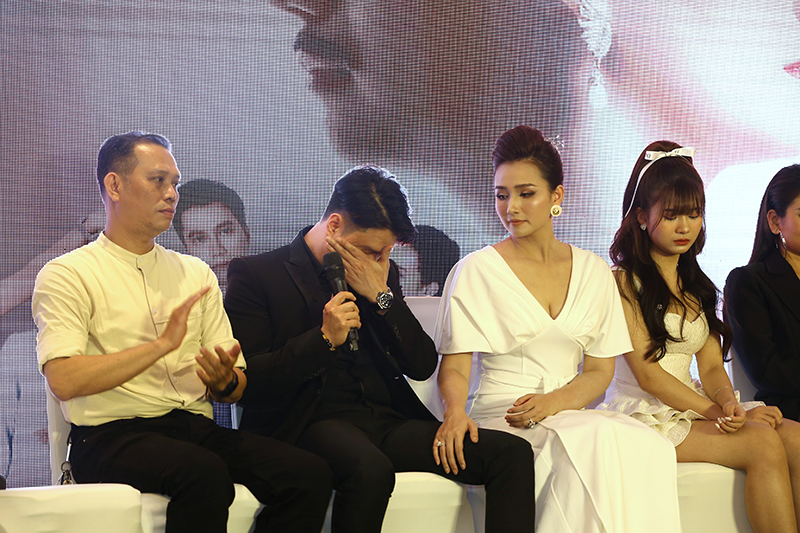 Sharing about the difference when he has a 14-year-old daughter in real life, but in the movie he has an 18-year-old daughter, Viet Anh said that although the age of girls in the movie and in real life is a few years apart, he always felt that At some point in his life his daughter was in a similar situation. The other thing is that Viet Anh did not have the opportunity to meet his biological daughter. Viet Anh hopes that, when the film is broadcast, her daughter will watch the film and understand her father's feelings.
Young actress Quynh Trang who plays Mai Anh – Viet Anh's daughter in the film said that she had no difficulty in playing the role. "Not only Viet Anh, Chi Nhan, Thuy Duong or Hang's mother have similarities with the character, but even I have many similarities with the character. When I played the role, I felt like I could live in the character. Every emotional scene I filmed with my father, I felt it was an emotion from deep inside of me. And I also have to thank Viet Anh "dad" very much. The father in the movie is very concerned with his daughter, loves his daughter very much and that was almost the first time I felt that love," the actress said.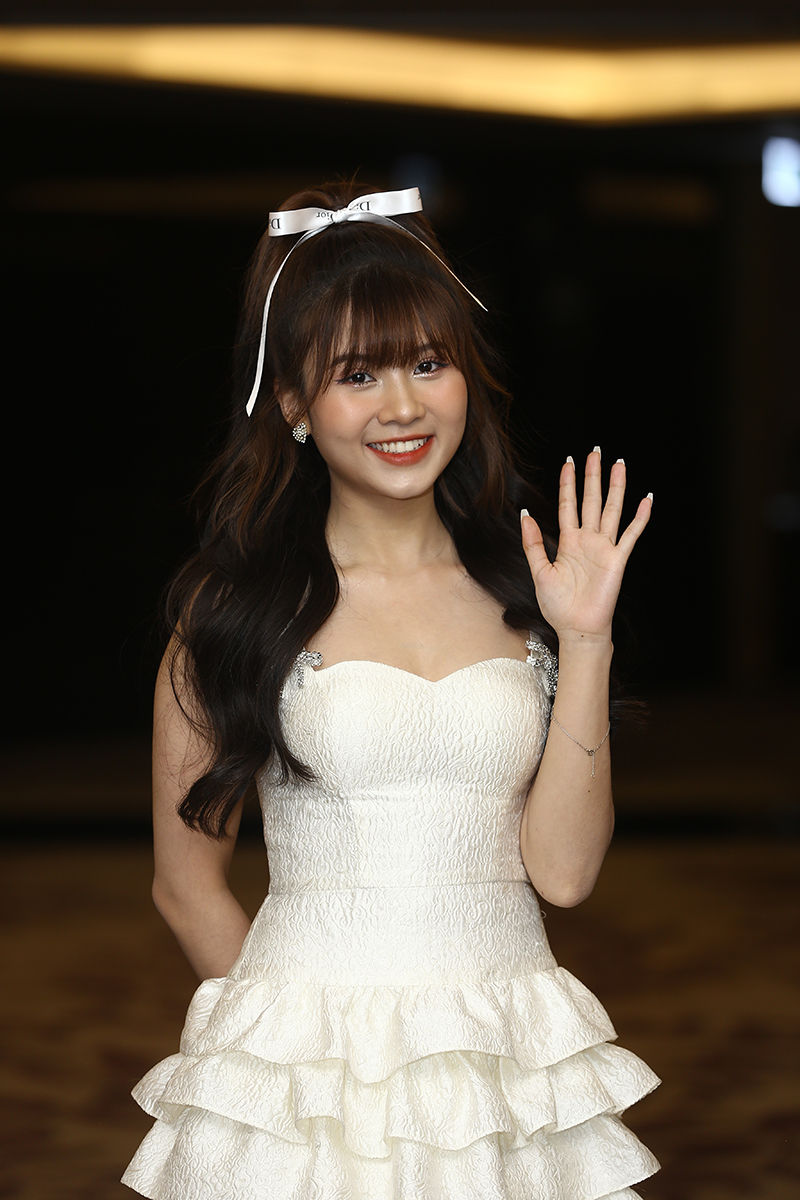 Ex-husband, ex-wife, ex-lover The script was written by Trinh Khanh Ha and the VFC scripting team. This is a film that is not entirely full of drama, but also has entertainment and fun elements. Family relationships, feelings of people who seek happiness with love and responsibility. The film is close to anyone with a complicated family, which is also the reality of today's society. In addition to love must be responsible for all that we live and do.
Ex-husband, ex-wife, ex-lover have The theme of love and family by the Vietnam Television Film Production Center (VFC), Vietnam Television Station is expected to air on VTV3 channel on April 28 after the drama. Are you a man? end.
You are reading the article
Vietnamese stars who have been divorced play the same role as their private life in new VTV3 movie

at
Blogtuan.info
– Source:
danviet.vn
– Read the original article
here