Pháp luật
A scam of 1 billion after the promise of a blue car to 'drive' a shipment of masks
Today (April 20), the Hanoi People's Court sentenced defendants Nguyen Van Tan (SN 1962) and Pham Thi Huong (SN 1982, both in Hai Duong) to 14 and 10 years in prison, respectively, on charges of fraudulently occupying a property. take property.
Previously, due to the need to buy masks in large quantities to export to China, Mr. Nguyen Hai P. (SN 1984, in Lao Cai) and his wife Dam Hoa L. (SN 1986) asked his uncle-in-law, Mr. Phan Chu Minh (SN 1959, in Cao Bang) looked for help buying masks.
Through the introduction, Mr. Minh was able to connect with Tan when he was a patient using Methadone at a district health center.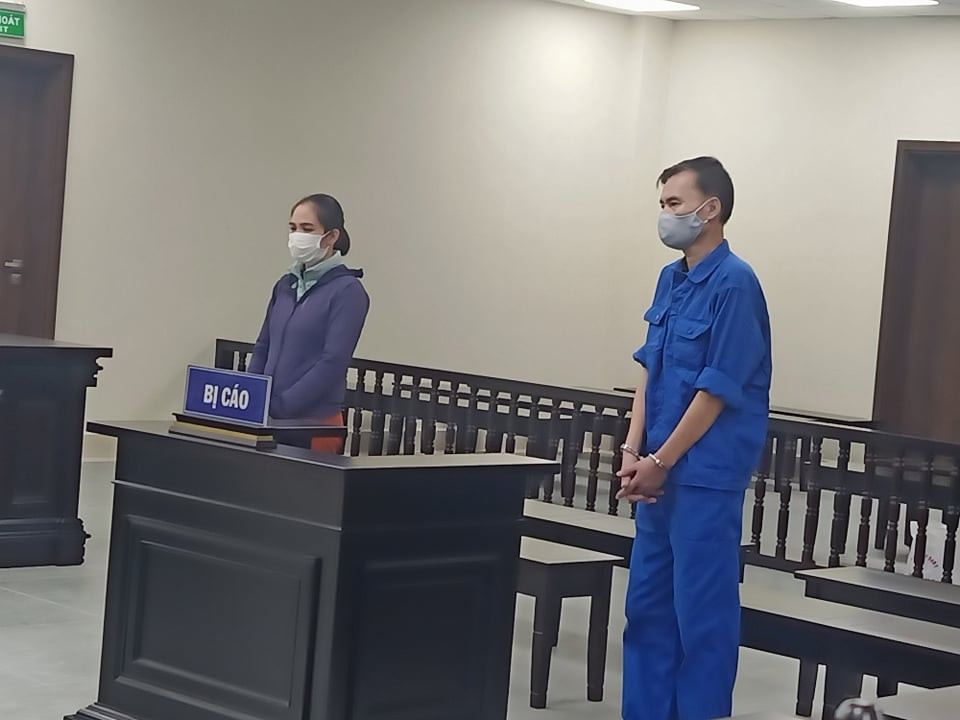 Tan introduced to Mr. Minh that he is a police officer, whose nephew works as a storekeeper at the 19-8 Hospital of the Ministry of Public Security. He will get 500 boxes of masks.
After that, Mr. Minh told Mr. P. and gave him Tan's phone number to contact him.
Mr. P. contacted and agreed with Tan to buy 400 boxes of masks, make an appointment to meet in Hanoi to see the goods, negotiate the price and sign the contract.
For her part, Tan discussed and agreed with Pham Thi Huong (Tan's girlfriend) to go together to sell masks and agreed that Tan did all the paperwork, if anyone asked, Huong said, "Treasurer of Hospital 19 -8 and didn't say anything…"
After that, Huong and Tan went to a mask retail store to buy a few masks as samples, the purpose of which P. trusted, from which they would order masks in large quantities.
On February 19, 2020, Mr. P. and his wife went to Hanoi to meet Tan for a transaction. Meeting, Tan said that there was a source of masks, he would give a car with a blue sea and 3 policemen to help transport goods to Lao Cai for Mr. P and his wife.
Believe me, Mr. P. and his wife signed a contract to buy and sell masks worth 6.4 billion VND with Nguyen Van Tan. Tan asked to give 1 billion dong in cash in advance so that Tan could work with the leaders of the 19-8 Hospital so that they could sign the order to open the warehouse and release the warehouse.
Due to trust, Mr. P. gave Tan 1 billion VND. Receiving the money, Tan left a citizen ID, his driver's license and told Mr. P. and Mr. Minh to stand outside the hospital gate and wait, when the mask truck arrives, Tan will call.
At 0:00 on February 20, 2020, Tan called Huong and told him to come to the parking lot of the 19-8 Hospital to pick him up. Then the two drove each other to the motel to count the money and spend all the money together.
P. and his wife, after waiting outside for a long time, did not see Tan deliver the goods, the phone could not be contacted, so they went to the Mai Dich ward police station to report.
T.Velvet
You are reading the article
A scam of 1 billion after the promise of a blue car to 'drive' a shipment of masks

at
Blogtuan.info
– Source:
vietnamnet.vn
– Read the original article
here