1. "King of Transport" Daniel Ludwig
Few Americans know the name Daniel Keith Ludwig and few would have guessed that a man who walks to work every day with a limp is a billionaire who owns the world's largest private fleet.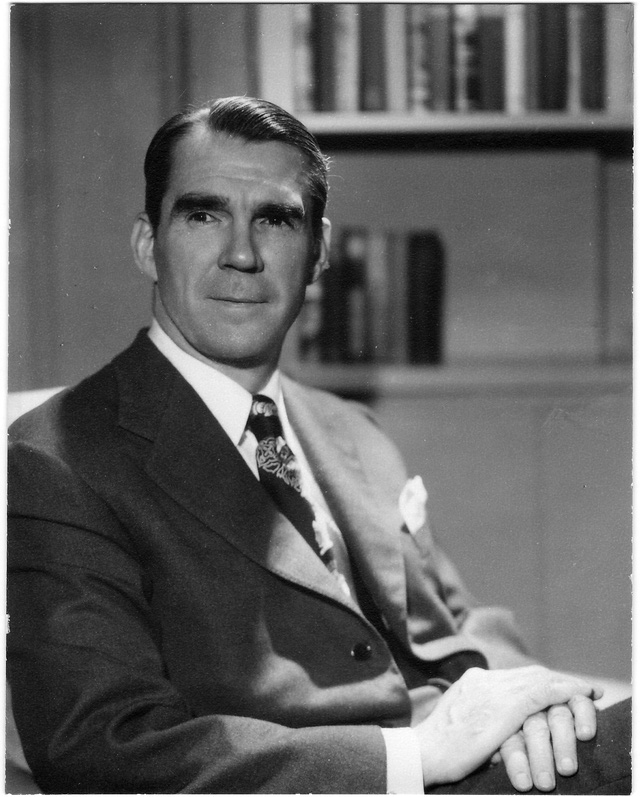 Daniel Ludwig was born in Michigan in 1897. Success came to Ludwig not as early as other billionaires, although he entered the shipping industry at the age of 9. In his younger years, the "king of transport" struggled with a vicious cycle: making money and losing money continuously.
It was not until the mid-1930s that Ludwig began to build the foundation for the later empire, at this time he was also nearly 40 years old. Ludwig's National Bulk Carriers became one of America's largest shipping companies, owning about 60 ships.
Not only that, but Daniel Ludwig's empire led everything from the development of bullet trains in Japan to plantations in Panama.
As of 1971, Ludwig owned a 75,000 bpd refinery in Panama. In 1973, he built a $300 million refinery in Scotland to process North Sea oil. In addition, Ludwig owns the United Pocahantas Coal Company in West Virginia, which has an annual output of 1 million tons of coal and sulfur, and the Clutha Mining Company in Australia, which produces 5 million tons of coal mainly for the industry. steel in Japan.
In 1973, he developed large-scale agricultural projects and built more than 100,000 affordable housing units in Latin America, South Africa and the United States under the patented Con-Tech Technology System.
Ludwig diversified into several holdings: refineries, banks, ranches, insurance and real estate. He also invests in many mining and exploration projects on almost every continent: the Americas, Africa, Australia and the Middle East; created a chain of luxury hotels in Mexico, Bermuda and the Bahamas, and developed the village of Westlake in California. At his peak, the shipping king owned more than 200 companies in 50 countries.
By 1978, billionaire Ludwig's net worth was estimated at $9.9 billion (equivalent to $12 billion today), making him the richest man in America, yet he is mostly unknown. come in America.
Success in business gave Ludwig everything Ludwig wanted, so he asked for no other recognition. The billionaire only agreed to a single interview with Fortune journalist Dero Saunders in 1957. After that, the tycoon lived a reclusive life and avoided all media.
Ludwig often wears cheap clothes, old shoes and eyeglasses bought at bargain prices in department stores. He also often travels alone with an economy class ticket, carrying his own luggage and arriving at airports before dawn. Even those closest to him did not know who Ludwig really was, how rich he was.
In 1986, most of Ludwig's assets were separated into two main organizations, one in Zurich (Switzerland) and one in New York (USA) for ease of control but in fact to avoid being overtaxed. By 1992, Ludwig died at home at the age of 95. Forbes estimated his net worth at the time of his death at $1.2 billion, or $2.2 billion today.
2. "Super Rich Hermit" – Entrepreneur Howard Hughes
Billionaire Howard Hughes was born in 1905 in Humble, Texas, USA into a wealthy family, dubbed "the archetypal super-rich reclusive". He was once a business magnate, financier, investor, aeronautical engineer, filmmaker and one of the richest people in the world.
Howard Hughes is a typical example of a child born at the finish line when his mother was of British aristocracy, his father graduated from a world-renowned university – Harvard University, and was a wealthy oil merchant. . Despite having a better starting point, Howard Hughes has a fear of being called "mother" (because of his excessive control) and his whole life he did not have a true friend.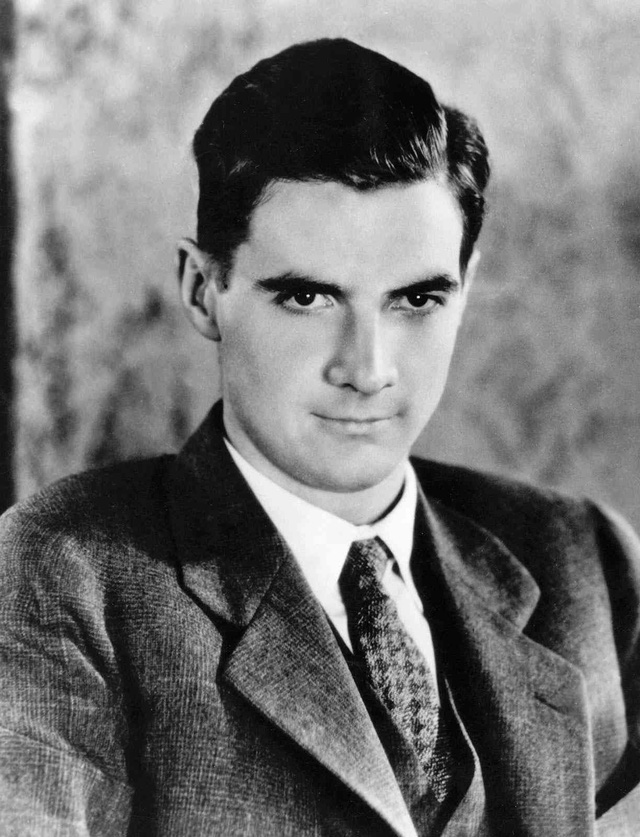 Not interested in numbers like his father, Howard Hughes found a passion in the field of film and then turned to aviation and real estate. With talent and efforts, the "super-rich reclusive" has made great contributions to the aviation industry and is hailed as a living monument, symbolizing the values ​​that make up a proud America. His name appeared in the National Aviation Museum of Fame in 1973.
During his career development, he has accumulated a huge fortune, equivalent to 9 billion USD at today's exchange rate. However, by the mid-1960s, Howard Hughes suffered from severe obsessive-compulsive disorder and his emotional instability caused him to choose to live in seclusion, locking himself in hotels, watching movies over and over again. movie. Because of that, very few people know exactly where and how he is.
In 1976, Howard Hughes died after being found unconscious in Mexico, so emaciated that police had to use fingerprints to confirm his identity. No one could have imagined that such a rich and famous billionaire would have such a miserable life at the end of his life.
3. American entertainment magnate Philip Anschutz
Billionaire Philip Anschutz was born in 1939, is the boss of Anschutz Group and is one of two people who have always been on the list of 400 richest people in the United States from 1982 to present.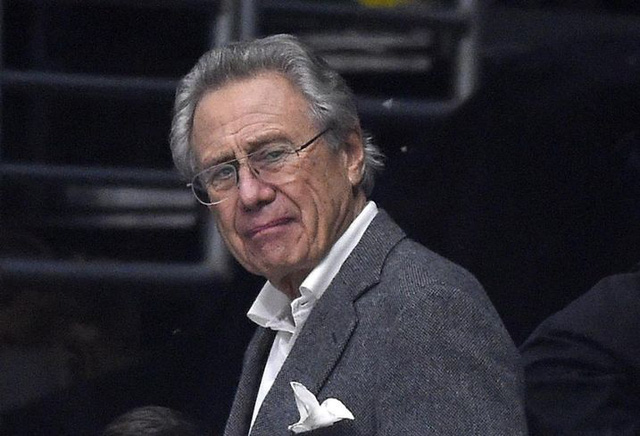 Philip Anschutz made his fortune investing in industries such as entertainment, oil, real estate, railroads, and telecommunications. He currently holds a fortune of 11.7 billion USD, owns 90 theaters and participates in organizing more than 25 music festivals around the world. In addition, Anschutz is also interested in sports, and owns both the Los Angeles Kings of the National Hockey League and a one-third stake in the Lakers basketball team, along with the Staples Center sports complex in City of Los Angeles.
According to statistics of Land Report magazine, he is the 27th largest landowner in the United States, ranking above even the richest billionaire in the world, Jeff Bezos. Philip Anschutz's most famous estate is his 1,300 square kilometer cattle ranch in Wyoming.
Famous for his wealth, but Philip Anschutz is known as the most reclusive billionaire in America when he always chooses to live a closed life, rarely appearing in front of the media. According to Fortune, he has given only three official media interviews since 1979.
In everyday life, Anschutz is an ordinary person like any other normal person. He lives in a relatively modest home in Denver, wears a cheap watch, attends church regularly, runs marathons in the streets. Without an introduction, no one would know that Anschutz was one of the richest men in America.
(Synthetic)
https://cafef.vn/giau-giau-dinh-cao-nhu-3-ty-phu-my-deu-la-ong-trum-giau-nut-do-do-vach-nhung-me-song- an-dat-so-1-den-people-than-provided-non-biet-co-dai-gia-trong-nha-20220419234402252.chn
You are reading the article
Both are "rich and broken" tycoons but love to live in seclusion, number 1 even relatives do not know that there are giants in the house.

at
Blogtuan.info
– Source:
Soha.vn
– Read the original article
here