Life Style
Thế Giới
Checking out of the inn to return home, the Vietnamese girl in Japan had to "beg" everyone to come get all her belongings to help because of an unbelievable truth in the cherry country.
The story of renting rooms of Vietnamese people in Japan
The story of renting a room or checking out to rent another place for convenience in work, travel… is a very common thing in any place or country. And of course, according to the minimum politeness required, every time we check out of the host's house, we should clean it up. Regardless of whether they ask for it or not.
It became the "unwritten law" to express each person's consciousness. There are still some people's "horribly dirty" stories. But most people when renting accommodation are aware of hygiene. First of all for themselves, then for the owner and for the community.
Same in Japan. After the rental period, if the tenant wants to check out, the tenant must clean it up. They had to take away all the furniture to make the room as empty as when they came to rent. For that same reason, recently, a Vietnamese girl in Japan fell into a situation of "half crying and laughing". She almost lost money to… take out the trash.
Kim Thoa, a Vietnamese in Japan, encountered a situation of "crying and laughing" when she checked out of the motel room to return home.
For example, after 6 years living in Japan, friend Kim Thoa (from Phuc Tho, Hanoi) decided to return home. Because she doesn't want to live away from her family anymore. Apply capital to study and work in Tokyo. This city has a high standard of living and everything is expensive.
The life of a Vietnamese girl in Japan
When she first arrived, Thoa had to work hard to have money to pay tuition and rent. At the same time, there is the cost of buying essential items such as refrigerators, washing machines, rice cookers, super speed kettles…
When returning home, Thoa determined that she would not be able to carry everything back. Except for the suitcase with two or three sets of clothes and personal belongings. She has a problem that she can't throw everything in the trash. She has to LOSE MONEY to hire someone to take to the electronics dump.
About a month before returning home, Thoa had to post on many Vietnamese groups in Japan living in Tokyo to… ask people to come get some help for each person.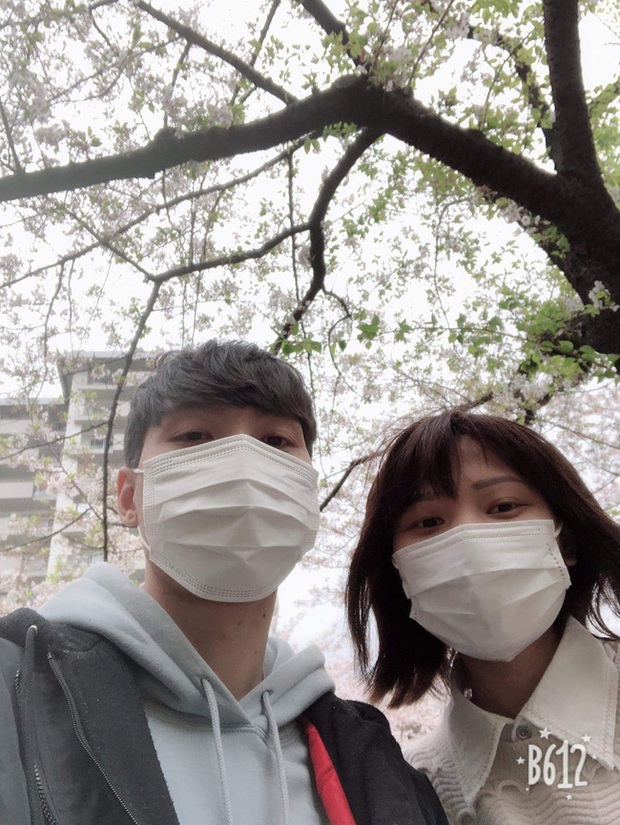 Like other Vietnamese in Japan, Thoa had to "beg" people to come get her things.
"Begging" everyone to come… get their stuff
She confided: "The shipping fee here is also quite high. So people often wonder between buying things from a company specializing in selling second-hand goods and getting free shipping and installation with warranty or coming to pick up their own. Whether I give, I don't take money, but they have to install it, hire a transporter, I throw those items in the trash or the sidewalk, obviously, I can't, I have to hire a transportation company to take it to another place. But the cost is not cheap, it costs several million Vietnamese dong.
Because of the waste of money, Thoa posted on groups and luckily "liberated" a bunch of electronics. Such as: washing machine, refrigerator, computer system, microwave oven, air conditioner…
These household items brought back to Vietnam are still in good use, but the shipping money is "not worth it", it is better to try to ask the Vietnamese community in Japan to come and get help.
She said: "I regretted the money, so I asked all my acquaintances in the same city, then I posted it online to see who needed it. After many days of struggling to post on groups, someone came to "pick it up for me." Fortunately, I returned on time. moving season, so we can also find people who need things."
Thoa also told how landlords often charge a fee called an "environment fee" to ensure it is kept clean until check-out. This fee is collected by the landlord from the time the contract is signed. When the house is clean, they will send it back to the account.
Kim Thoa had to ask the Vietnamese community in Japan to "liberate" her belongings.
She said: "At the place I rent, I have to pay a cleaning fee deposit of 1 month's rent and 3 man Japanese money for illegal dumping. If I clean it up, no problem, they will return the deposit to the account. your account".
As for the matter of notice to return home, Thoa said she had "unjustly lost" half a month's rent. Because of late notice. She said: "Depending on the regulations of each building, but where I live, I have to give 2 months notice before I move out. I forgot, so I gave 1 and a half months notice. After that, I still lost 2 months' rent even though I didn't stay for half a month. But the rent is not cheap, half a month lost nearly 9 million VND. Fortunately, someone took things for me, not sick."
You are reading the article
Checking out of the inn to return home, the Vietnamese girl in Japan had to "beg" everyone to come get all her belongings to help because of an unbelievable truth in the cherry country.

at
Blogtuan.info
– Source:
Kenh14.Vn
– Read the original article
here