Yolo
Controversy over what to wear to the wedding
The issue of what to wear to the wedding is still a hot topic of debate among netizens in recent days.
There is a funny fact that every time wedding someone, although not the main character, but the person who has the most headache sometimes is you.
You will have to arrange work to go, will need to calculate what gifts to give people, how much money to celebrate. In particular, the issue of what to wear to celebrate with the bride and groom is also a big issue that needs careful thought.
Recently, people have witnessed countless cases of guests going to a wedding but accidentally becoming a controversial topic when choosing an inappropriate choice.
Before that, a pretty girl Thai Nguyen was "stoned" for wearing a sophisticated white dress and taking the spotlight at a close friend's wedding.
Most recently, a girl who came to Dong Nai also received mixed comments when she appeared on someone else's happy day in a super sexy black outfit that was commented that "only suitable for going to the bar".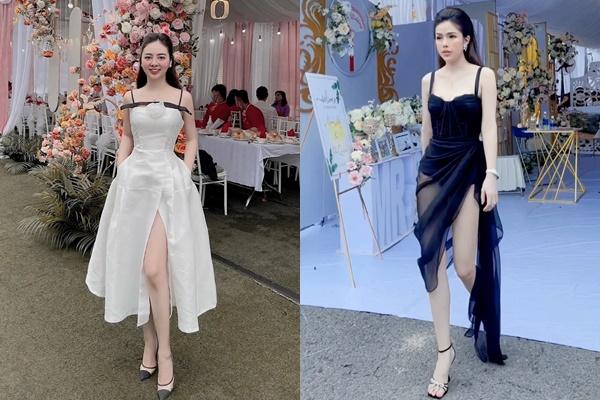 The question "what to wear to the wedding" has been controversial for a long time
Regarding the issue of what to wear to this wedding, netizens also have 9 people and 10 opinions. Each side has its own arguments, and this question seems to continue to be the age-old question that is more or less exhausting.
If you go to a wedding, dress politely, don't take the main character's spotlight
Half of the opinion said that going to a wedding, whether it's normal acquaintances or extremely close people, should not dress too extravagantly because the bride / groom is the main character.
The fact that you wear too sophisticated and outstanding costumes (design, color…) may accidentally take the spotlight of others. And that is very "unlucky".
– My body is beautiful, I have the right to show it off, as long as it's not too much. Going to the beach, wearing 1 piece, 2 pieces, no one smiles. But the wedding is a place where the old and the young have, and most importantly, the main character role belongs to the bride and groom. Wearing a star that looks luxurious and respects others will show a polite person.
– Eat depending on where you sleep. Dress well, no one says, but you have to know how to keep your mind, choose clothes so that they are modest to be both polite and charming.
– Put yourself in the position of the owner for a bit. Obviously it's my happy day, I'm the main character that everyone's attention is only on another person because that person is dressed too well, too popular, does that sound angry?
– Wedding, not a bar or gala.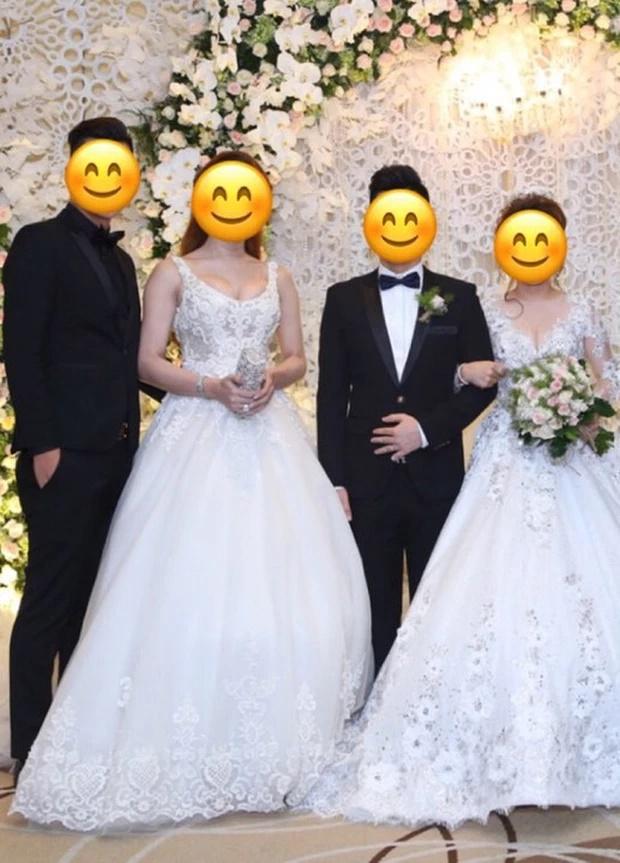 Dressing too fussy easily takes the spotlight of the main character
– One of the unwritten rules that everyone knows when going to a wedding is to avoid wearing white, because this is the color for the bride. Deliberately wearing it, even if it's a long skirt, it's not unfair to eat and curse.
– Talking about going to a close friend's wedding but not knowing how to keep it up, dressing too much, making my best friend overshadowed. What type are you?
– Sometimes it is also delicate, because it is a close friend's wedding, you should also think about your friend. I'm not the focus, so it's better to limit it. No one forbids you to be sexy, but restrain yourself. Crime bride. At my wedding, when I heard about my friends, I was heartbroken.
Dressing well is a way of respecting the owner
In another development, there are also many people who persist with the view that dressing elegantly and beautifully to attend other people's weddings is a way to show respect to the owner.
Especially in the case of close friends, no one will compare who dresses better than who, but simply both sides are beautiful.
– From now on, beauties should wear sunscreen to weddings to please the world, but whatever they wear, they will be examined, the main character hasn't said anything yet, but netizens have taken care of it.
– Later, when I get married and have dozens of beautiful, well-fitted friends to attend, I'm even more proud. Your friend is not a stranger to be jealous of.
– People are really worried, even if you dress better, the bride is definitely the one who stands out the most, not only because of the heavier makeup and more elaborate hairstyle but because of the happiness they exude. on the most important day of your life.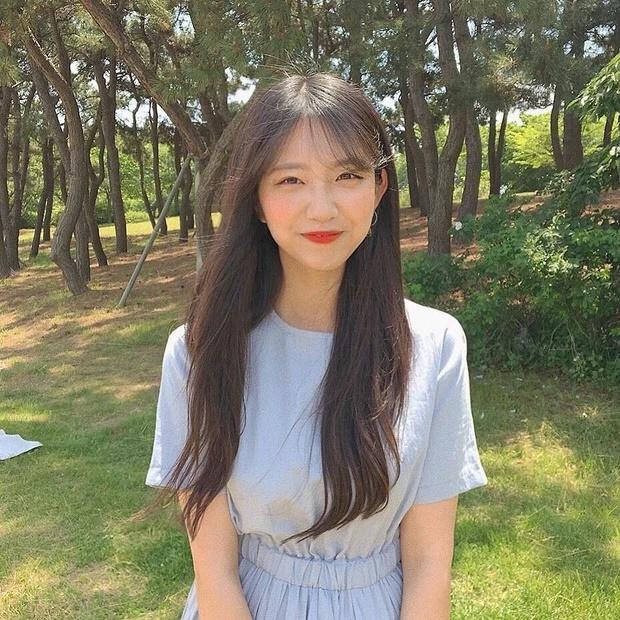 Some other opinions say that dressing well is a way to show respect to the owner
– Actually, just don't match the color of the bride's dress, don't match the style of the dress like the bride. Hard to calculate too much for tired people.
– Since when are you not allowed to dress up so pretty when going to a wedding? Then where does the concept of the bride get too mixed up? Wow, this is someone's wedding, no matter how beautiful I am, the bride is still the main character. I will still pay attention to the bride, but wherever I see people beautiful, I will attribute everything.
– You just have to wear pajamas, suits, and sunscreen to the wedding. Dressing well is a way of respecting the ceremony, respecting the main character.
According to the Law & Readers
You are reading the article
Controversy over what to wear to the wedding

at
Blogtuan.info
– Source:
2sao.vn
– Read the original article
here