Ứng dụng
Do Kwon revives the virtual currency world after months of silence
With his plan, Do Kwon made the entire crypto world shake up after months of silence.
Mid-March 2022, when Bitcoin price is still on a downward trend, a tweet by Do Kwon, co-founder and CEO of Terraform Labs pushed the price of this cryptocurrency up and even to a multi-month high. Of course, with that comes the prosperity of the already quiet crypto world.
This is not only because of Kwon's prestige and influence on the crypto community, but also from the plan he succinctly revealed in his tweet: buy 10 billion USD of Bitcoin as a reserve for the cryptocurrency. the stablecoin we built — something no one has done before — and could usher in a new era for the world's most valuable cryptocurrency.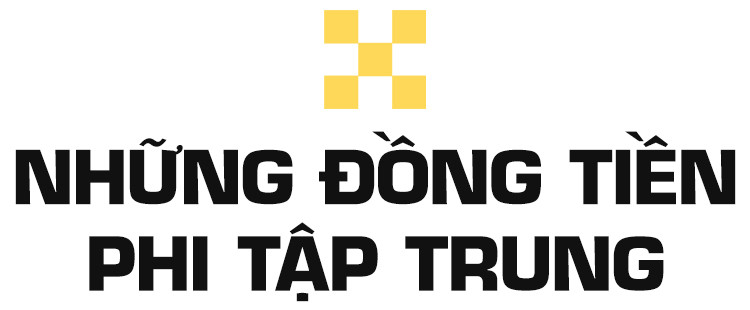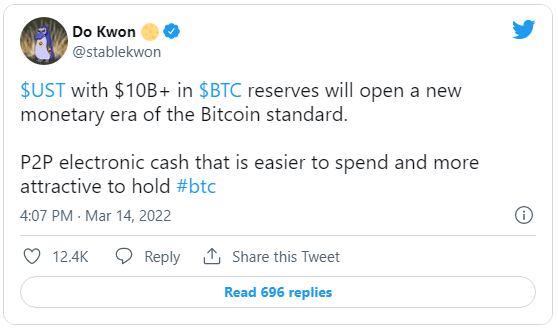 Prior to that, Terraform Labs built the most successful algorithm-based stablecoin ever. Instead of using USD reserves corresponding to the number of tokens issued for its stablecoin, the price of UST is pegged to USD through an algorithm.
Before you can buy UST, you must pay the exchange rate difference with the LUNA. Terra's protocol takes those LUNA coins and burns them, reducing the supply and increasing the price of LUNA a bit. Conversely, when you sell UST for LUNA, those USTs are burned and the UST price goes up slightly.
This decentralized approach has paid off for UST, which is now the fifth largest stablecoin in the world and continues to grow, while many other algorithmic stablecoins have collapsed and disappeared. At the beginning of this year, the market capitalization of UST was only about 10 billion USD, now this number has increased to 16 billion USD. And without having to depend on the actual amount of the reciprocal reserve, Terraform can easily convert UST to other strong currencies like Euro or Japanese Yen.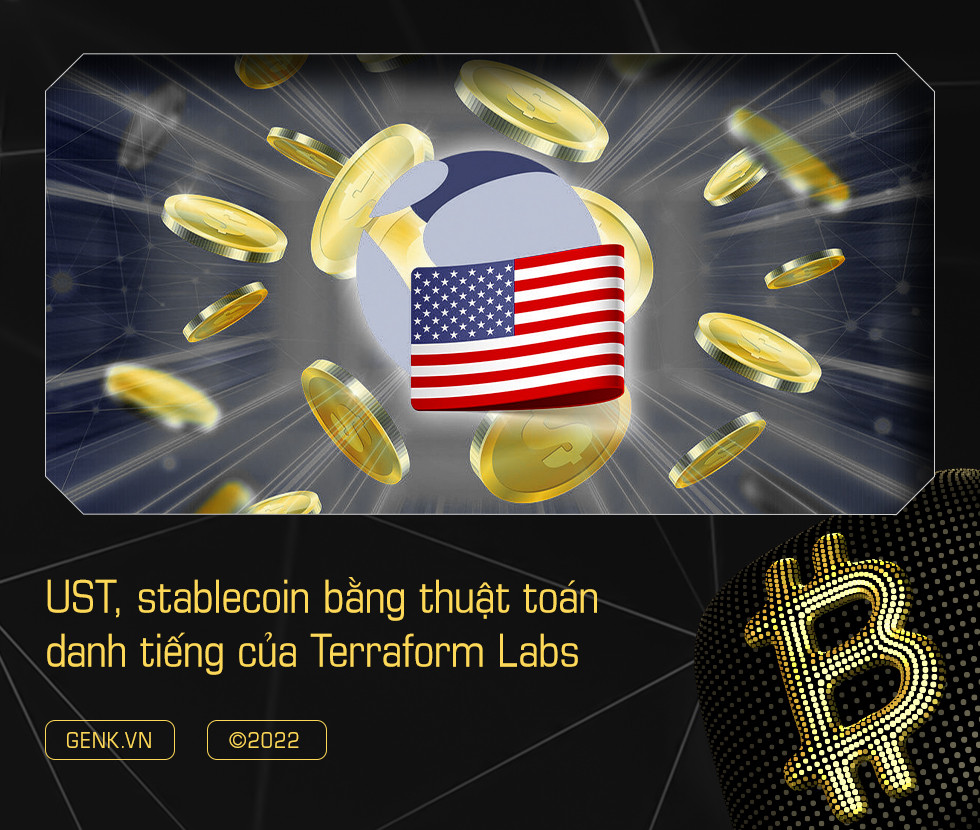 Now as the world's fifth-largest stablecoin by market capitalization and the heart of the ever-expanding ecosystem Terraform is building, Kwon is forced to change his approach to Bitcoin.
But the rise of Terra also brought them into the sights of the SEC (U.S. Securities and Exchange Commission). With a new leadership team, the agency is taking a tougher stance on the crypto industry. Chairman Gary Gensler said that most digital tokens are like securities, so it is the responsibility of this agency.
That's why he invited the founders of many crypto firms to discuss their backgrounds and ambitions – one of which includes Do Kwon – in September 2021. But not for the stablecoin UST but for the stablecoin UST. for another cryptocurrency he helped create, the Mirror Protocol MIR token.
The beauty of MIR is that it makes it easy to create and exchange digital versions of other assets – for example, US appraised stocks – without restrictions. This has led to an SEC investigation into whether Mirror broke the law by allowing trading in unregistered securities – a serious offence.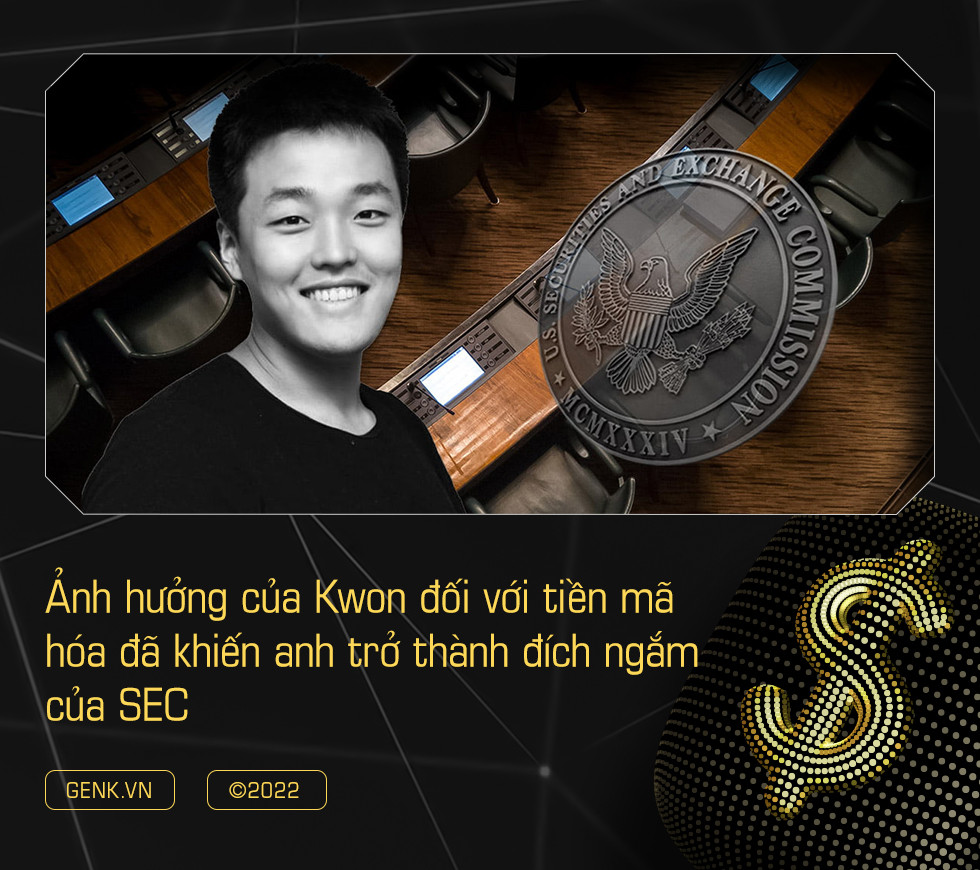 But Mirror is only a small part of the app ecosystem built around Terra, a blockchain platform built by Kwon's team. Like other cryptocurrency projects, Terraform's guiding principle is to expand users' access to finance through the use of open platforms.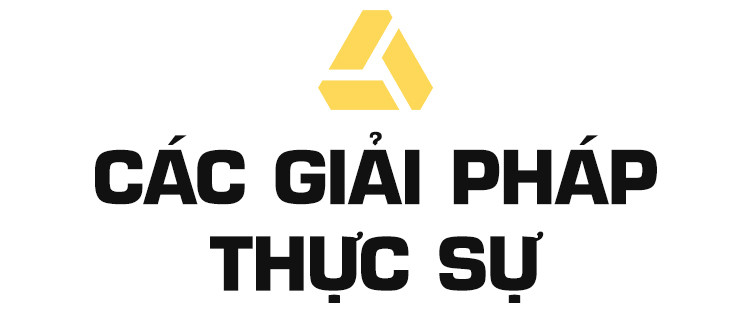 The son of a distributor of pharmaceuticals and medical equipment, Kwon grew up traveling the world. He's smart and receptive to suggestions from Silicon Valley visionaries. Graduating from Stanford, he took a job as a software engineer at Microsoft. But he quickly got bored and left to go his own way.
The first company is Anyfi, founded in 2016 with the ability to use mesh networks to relay bandwidth to places without internet access. This startup raised 1 million USD from angel investors and the Korean government. In 2017, seeing the cryptocurrency market explode with no "real use", Kwon decided to fill this void.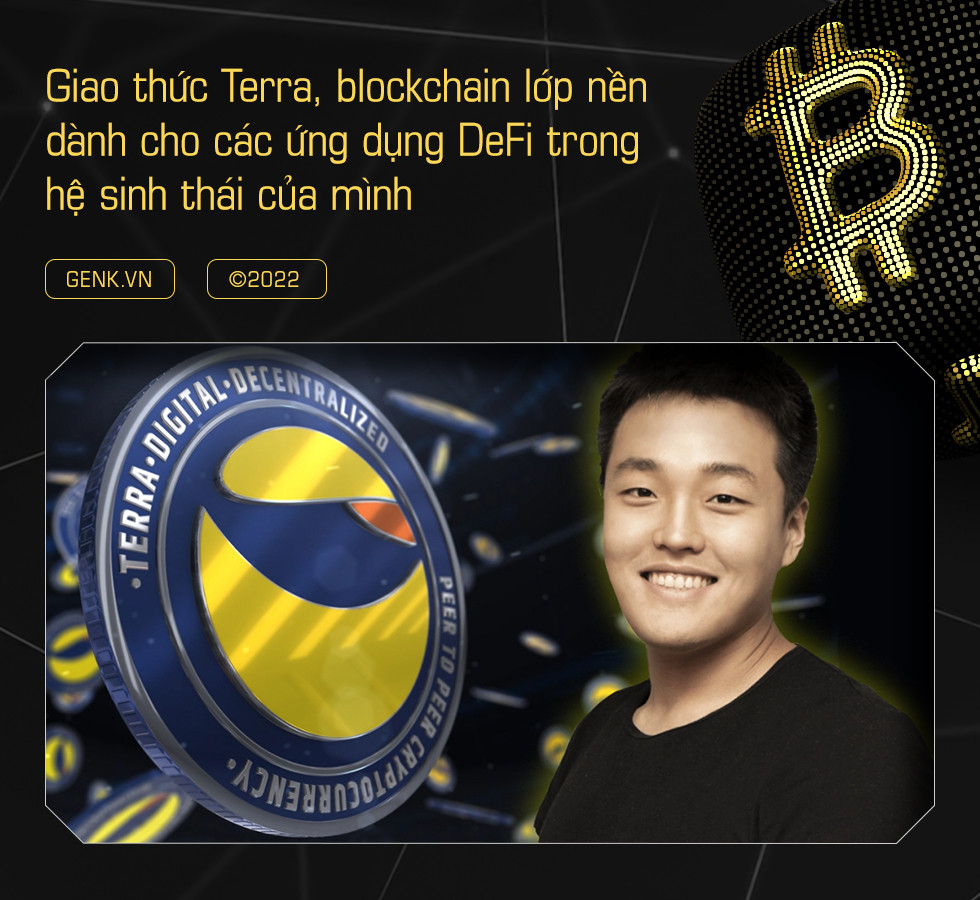 Together with college friend Nicolas Platias, Kwon writes a white paper on decentralized payment systems. The idea is to create a stablecoin, pegged to a strong currency, that anyone can use, even offline. At that time, no one was interested in such an idea, but luck smiled on Kwon when he met Daniel Shin – a legend in the Korean technology industry when he founded Ticket Monster, an e-commerce site and is one of the largest internet companies in the country.
Sharing the same vision as Kwon for decentralized payment solutions, together they founded Terraform Labs to develop a new e-commerce platform called Chai.
Initially focused on the Asian market, its emphasis is on accepting payments in any real currency, converting it to stablecoins, and paying suppliers in their local currency. For consumers, Chai acts as a new kind of bank where they can connect to their bank accounts – including credit cards, e-wallets, PayPal – for easy online payments. than.
In fact, what users interact with is the blockchain, writes venture capitalist Mario Gabriele on The Generalist:What stands out the most about Chai is its ability to bring people into the Web3 economy without them even knowing it."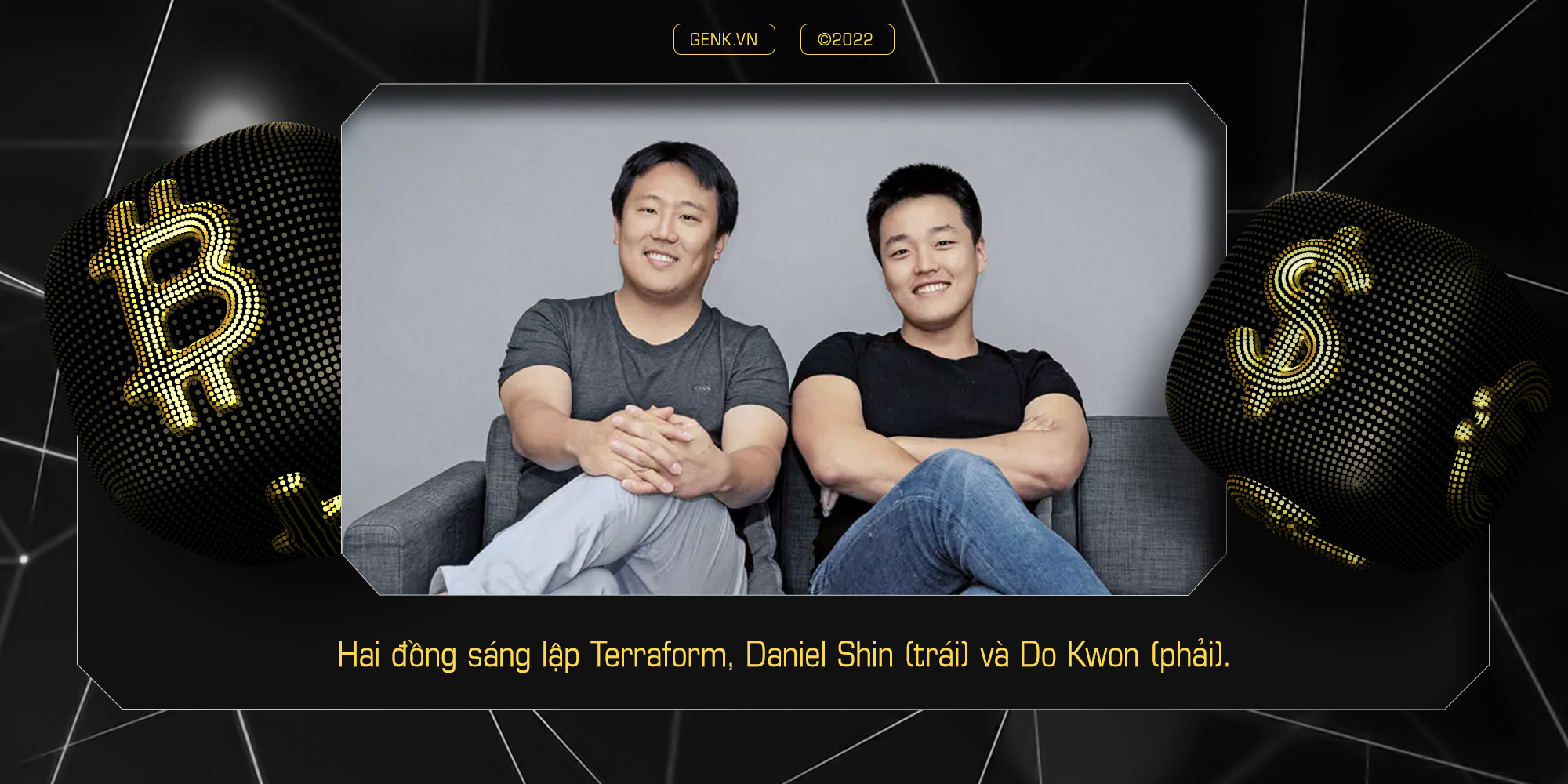 Shin's tech connections help Terra build an impressive list of clients. They signed up with hospitals and delivery services, and started marketing their payment solution as "Alipay on the blockchain." At the end of 2018, Terra raised $32 million from cryptocurrency exchanges like Binance, OKEx, and Huobi.
Since then Chai has split off from Terraform Labs to become an independent entity. In 2020, Chai even managed to raise capital on his own with Hanwha Investment and SoftBank Ventures Asia. Kwon said, he still holds the role of an advisor to Chai but is not involved in the company's day-to-day work.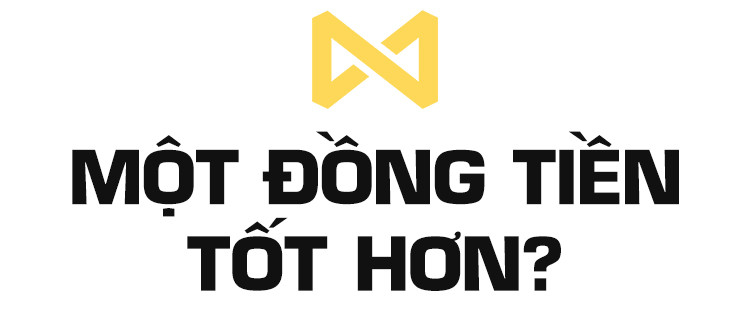 What's better than a regular coin – it's a transcendent coin – is exactly where Kwon wants UST to go. With the wide range of tools Terraform built around it, Kwon wanted UST to deliver experiences that other coins couldn't.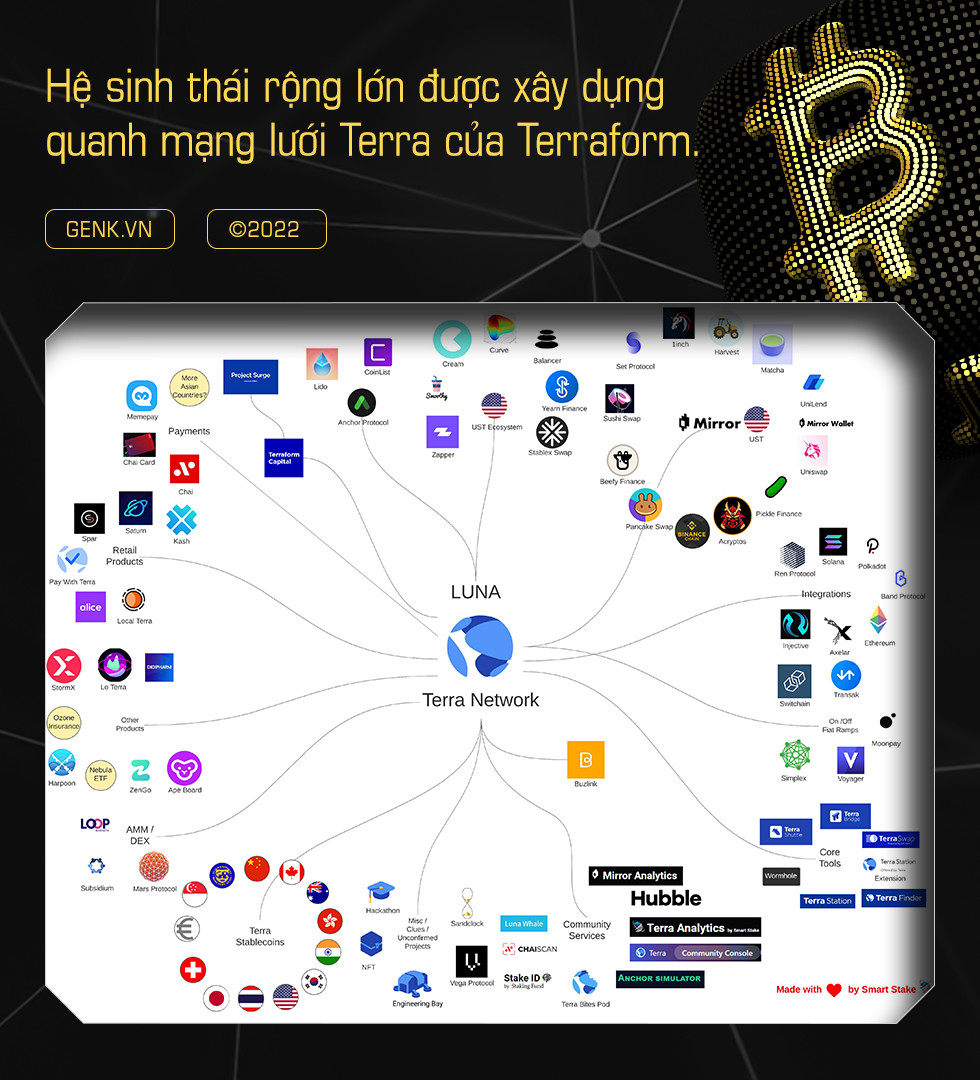 For example Anchor, the bank-like platform that gives users 20% interest on their savings. When launching Mirror, Kwon compared it to Alipay, which has been successful in China by offering users better savings rates if they keep their money in the app.
There is also Prism, a type of instrument that generates profits through interest rate swaps. Ozone, an insurance product for the Terra ecosystem to protect against the risks of the DeFi ecosystem. There's also Astroport, a Uniswap-like decentralized exchange for Terra. The most notable is still Mirror when it gives people 24/7 access to "one of the most attractive investments" world – US stocks. Instead of having to directly buy Alibaba shares, users can access it through mBABA.
Most of these tools connect together to form a complete financial ecosystem. But Terraform also creates bridges that link its tool with the entire surrounding ecosystem. Recently an update called "Columbus-5" will help to bridge these tools to other blockchains. The recent $150 million in funding from Arrington Capital, Galaxy Digital, and Hashed means many more exciting new products to come.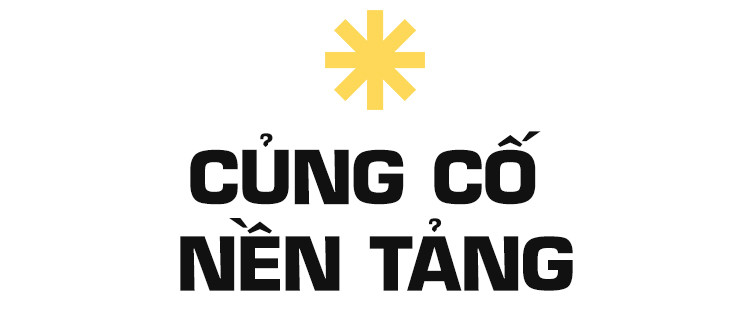 Clearly Kwon's strategy is risky. At the heart of the Terra universe is money – an algorithmically based stablecoin – that can be thrown out of orbit at any moment. This has happened to many other cryptocurrencies trying to maintain stability without centralized control. So far, the model of stabilizing the UST through a volatile asset like LUNA seems to work.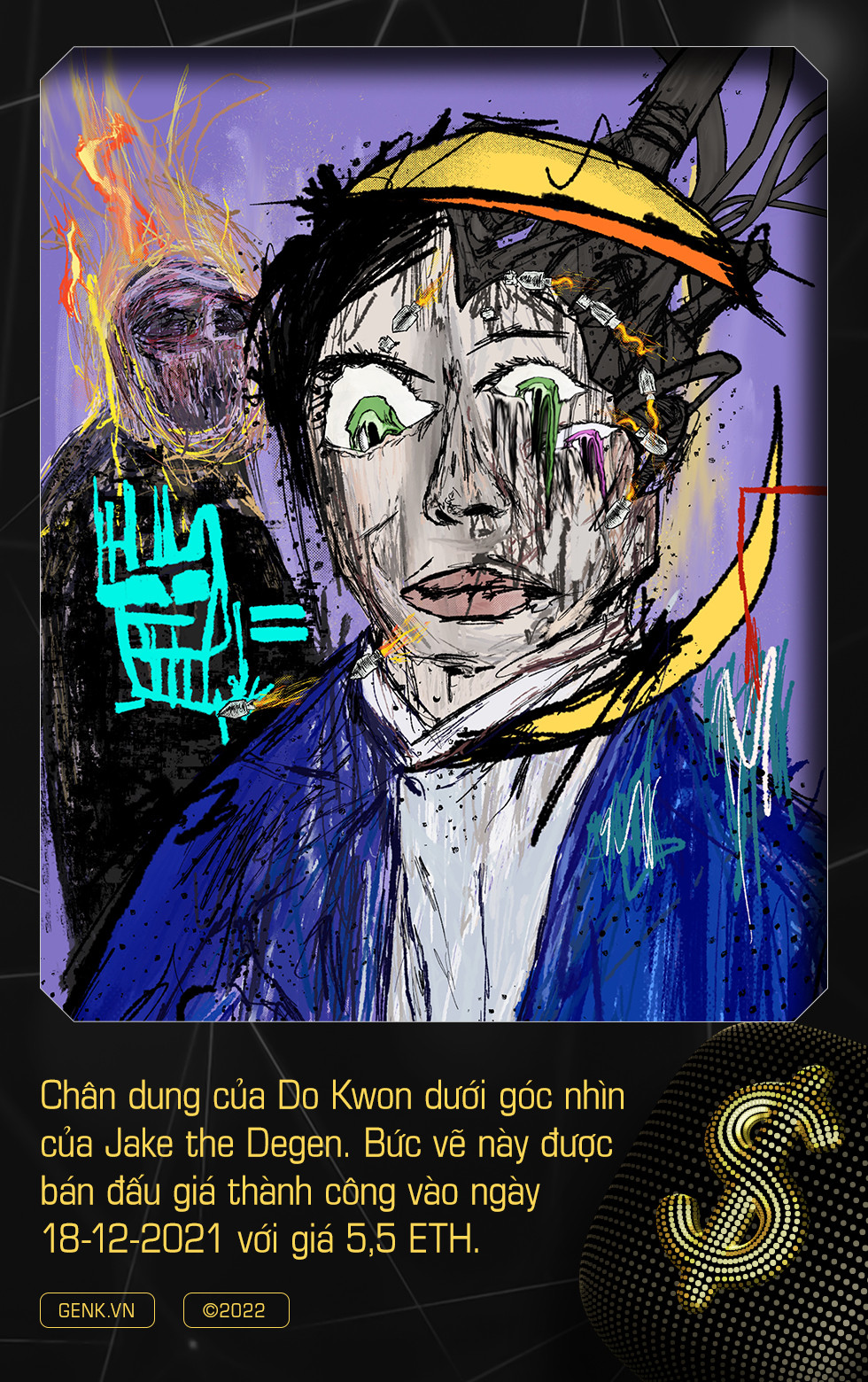 But with his entire ecosystem placed on UST's shoulders, Kwon wants it even more solidified. This explains Kwon's tweet that he plans to buy more than 10 billion USD worth of Bitcoin as the basis for his stablecoin. At around $40,000 on the day of the tweet, $10 billion would be equivalent to 250,000 BTC, almost double the BTC of one of the world's most famous sharks, MicroStrategy.
Not only that, Kwon's tweet also confirmed, UST combined with this huge BTC reserve will open a new currency era for Bitcoin. While Bitcoin may not be very useful for payments, Kwon has opened up a new function for the cryptocurrency: as a reserve for the crypto world.
Just as central banks around the world often look to gold as one of the reserve assets for the economy, the same function can also come to Bitcoin thanks to Do Kwon's tweet.
This will be a big step not only for Terra's stablecoin UST but also for Bitcoin. If successful, Terra's move will become a textbook for central banks and other stablecoins around the world to learn and look to Bitcoin as the new reserve standard.
But the legal risks are getting bigger with the SEC subpoena sent to Do Kwon in September 2021. Kwon denies receiving the subpoena and argues that it was "issued and improper service". In addition, Kwon also sued the agency for not keeping their investigation secret, opening tensions between the network and US regulators.
(According to Young Intellectuals, Coindesk)
You are reading the article
Do Kwon revives the virtual currency world after months of silence

at
Blogtuan.info
– Source:
vietnamnet.vn
– Read the original article
here