Games
"Faker hurt Kai'Sa again"
With MSI 2022 less than a month away, the versions of League of Legends is of great interest to the community. With big, landmark changes, it can completely affect the meta of the second biggest tournament of the year in the world of LoL. And a few hours ago, Riot Games released the official changes of version 12.8, one of the huge updates before MSI 2022.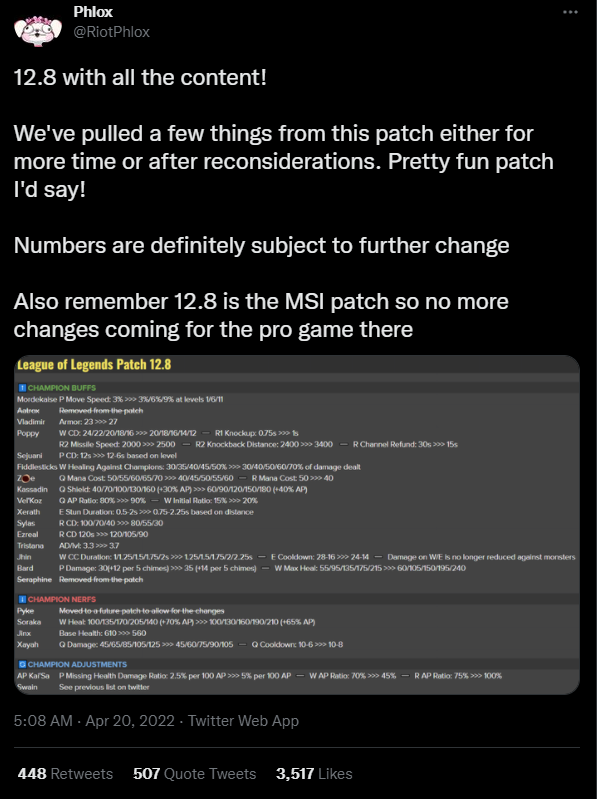 Riot Phlox has released specific updates for version 12.8
The thing that caught the community's attention most in this update was the changes to the cards Kai'Sa in the Midline position. As shared by Riot Games, the interaction rate with AP of W – Chasing Ray has been drastically reduced from 70% to 45%. This makes the damage that Kai'Sa play on AP brings will be much weaker in the upcoming version.
Moreover, the fact that Riot buffs the interaction rate with AP in the passive and ultimate will encourage the gameplay to close to the opponent and shoot normally. Of course, this gameplay will be a lot more risky when compared to "spaming" the Chasing Ray from afar, but this is true for the gameplay that Riot designed for Kai'Sa. There is a high possibility that with this buff, Kai'Sa will return to the attack effect gameplay based on Nashor's Fang, Guinsoo's Rageblade.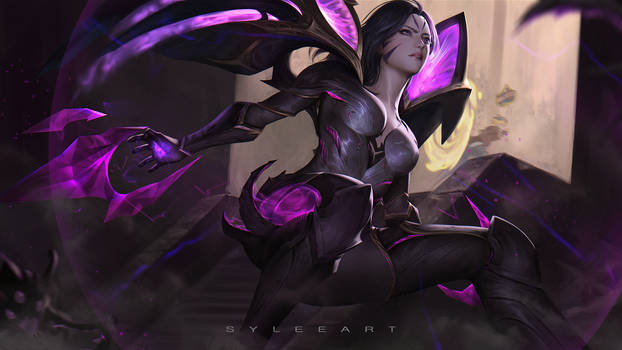 Kai'Sa will most likely return with attack effect build
After these changes were introduced Faker was called again when "Demon King" was the "first" to bring Kai'Sa to Mid and play as a Control Mage. Indeed, with the ability to push soldiers without choosing a target, a poke technique that is both far away and extremely difficult, Kai'Sa shows that he is much stronger than many mages. So it's only natural for this champion to eat nerfs.



It's not difficult to understand when Faker was "called out" at the moment when Kai'Sa's nerf information was announced
In addition to Kai'Sa, the remaining notable changes belong to Zoe, Sylas, Ezreal and Jinx. With the first 3 generals, they all received the necessary buffs to demonstrate their strength at the top of the professional arena. In particular, Zoe's ability to use a lot of mana reduced will help this general's ability to push minions and long-term fights become extremely strong.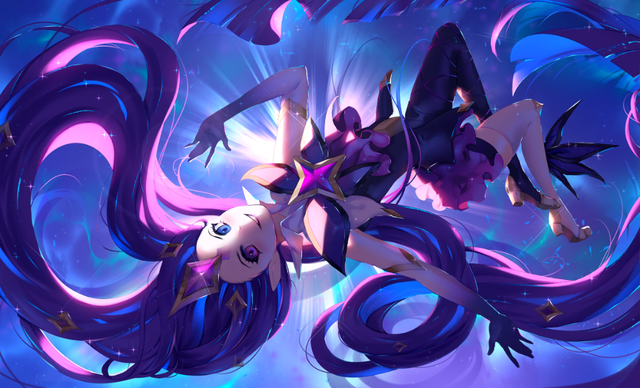 Zoe will most likely return to the MSI 2022 meta with these updates
For Jinx, the 50 base health reduction sounds small, but it has a big impact on the champion's laning phase. Keep in mind that in the current meta, supports that start fights and start fights early are still very trusted in professional tournaments. Therefore, being easier to kill makes Jinx's early game laning ability, which was not so strong, now even weaker. It is possible that Jinx will no longer be such a strong champion that it can be "first pick" at the upcoming MSI 2022.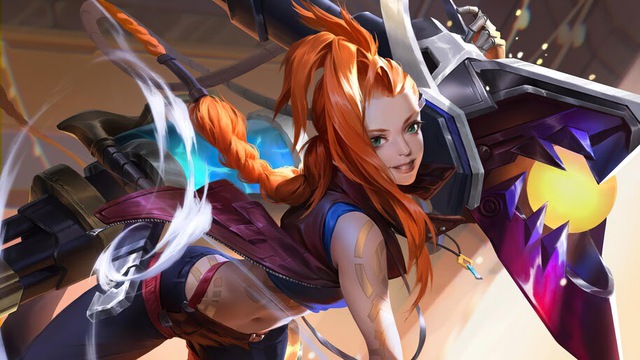 Jinx will probably reduce its hotness quite a bit in the upcoming version
https://gamek.vn/riot-tung-ban-128-khien-cong-dong-lmht-khong-khoi-tho-dai-faker-lai-lam-hai-kaisa-roi-2022042010025489.chn
You are reading the article
"Faker hurt Kai'Sa again"

at
Blogtuan.info
– Source:
gamek.vn
– Read the original article
here