Giải trí
For the first time in Vietnam appeared the Titanium Sputtering insulation film
Cool N Lite insulation film officially has a new distributor in Vietnam and owns unique Titanium sputtering technology.
In March 2022, the Vietnamese auto market marked more than 36,900 newly registered vehicles. Therefore, insulating film is an indispensable product for every car. Especially in Vietnam because the country is a tropical country. Insulation film not only protects the people inside the car, but also protects the interior of the car.
Consumers are promised new and more thoughtful experiences in the field of window films. The launch event of Cool N Lite insulation film by the new distributor was attended by more than 500 guests who are dealers of multi-field automotive-related products across the country.
Cool N Lite insulation film studio originated in Singapore, manufactured in the US with an advanced technological process combined with intensive research from a team of Japanese engineers. Cool N Lite insulation film has the advantage of applying Titanium metal sputtering technology and many precious metals into products to provide the best anti-heat effect, superior UV protection for cars by means of heat reflection and absorption.
So what is Titanium sputtering technology? Sputtering technology makes the film thinner and is the latest technology today. The sputtering process is carried out by beams of particles (gas ions) bombarding metal targets, separating the atoms and creating thin films of metal atoms.
When combined with the precious metal Titanium will create a glossy surface and increase resistance to higher corrosion. In addition, Titanium is a metal that only melts at a temperature of 1,668 degrees Celsius and does not change any less than 600 degrees Celsius.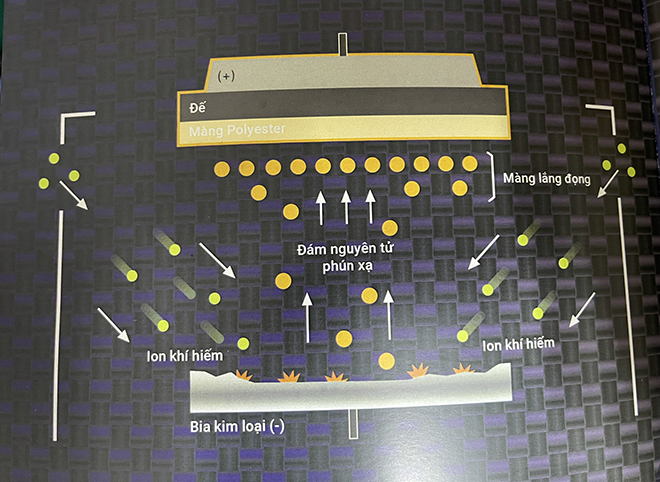 Besides, this is also the first studio to master water technology for adhesives and Cool N Lite insulation film also has an extra layer of anti-scratch, helping to protect the surface of the film at its best, avoiding Accidental damage during operation on the road such as splashing rocks, anti-fragrance when having problems …
In the market of Singapore, Malaysia as well as the Middle East countries, Cool N Lite is accompanying and is the first choice from high-end car manufacturers and supercars such as: Ferrari, Lamborghini, McLaren, Maserati, Audi, Mercedes- Benz… And yet, Cool N Lite also appeared at the world's leading airport, Changi (Singapore).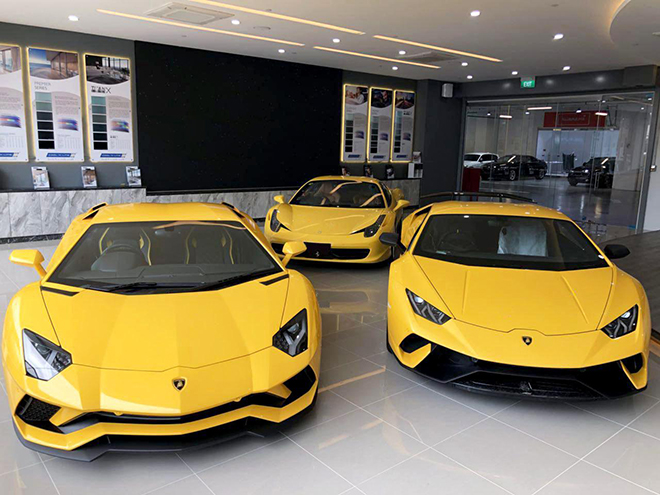 Cool N Lite is currently with two main product lines, Titan X Series and Premier Series. With Titan X is the most advanced product line of Cool N Lite that can eliminate 98% of infrared rays and 99% of harmful ultraviolet rays. The full installation price for a 5-seater car is 17 million VND and 18.6 million VND for a 7-seat car
The Premier product line is positioned lower, with up to 85% heat resistance, 99% effective anti-glare and UV blocking, and more affordable costs for the majority of consumers. The published price for a fully assembled 5-seater car is VND 11 million, a 7-seater car is VND 12.6 million.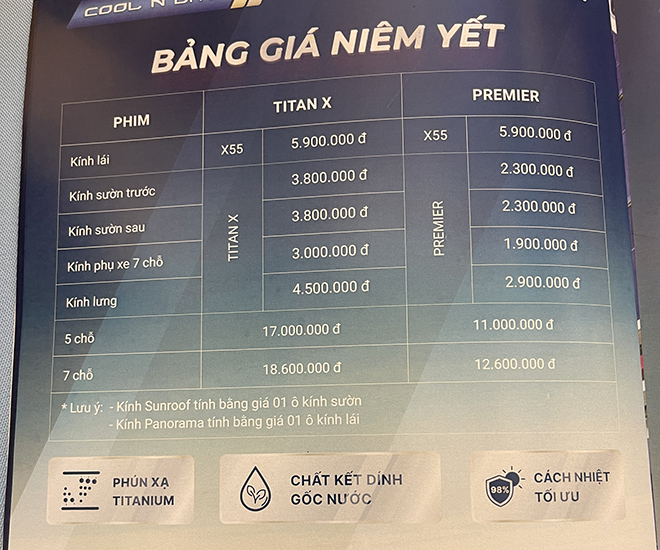 In Vietnam, all Cool N Lite products will have a 7-year warranty for all specifications, a 10-year warranty for peeling problems through anti-counterfeiting Hologram stamps. In addition, the distributor also commits that the film parameters will be exactly what they were originally made. If that index does decrease over time, the company will make renewals for films that are not of good quality.
You are reading the article
For the first time in Vietnam appeared the Titanium Sputtering insulation film

at
Blogtuan.info
– Source:
24h.com.vn
– Read the original article
here