Thế Giới
French election 2022: Mr. Macron – Mrs. Le Pen before the decisive debate
Previous opinion polls Second round of French election 2022 shows that far-right candidate Marine Le Pen will need to score points against President Emmanuel Macron in the presidential debate on April 20.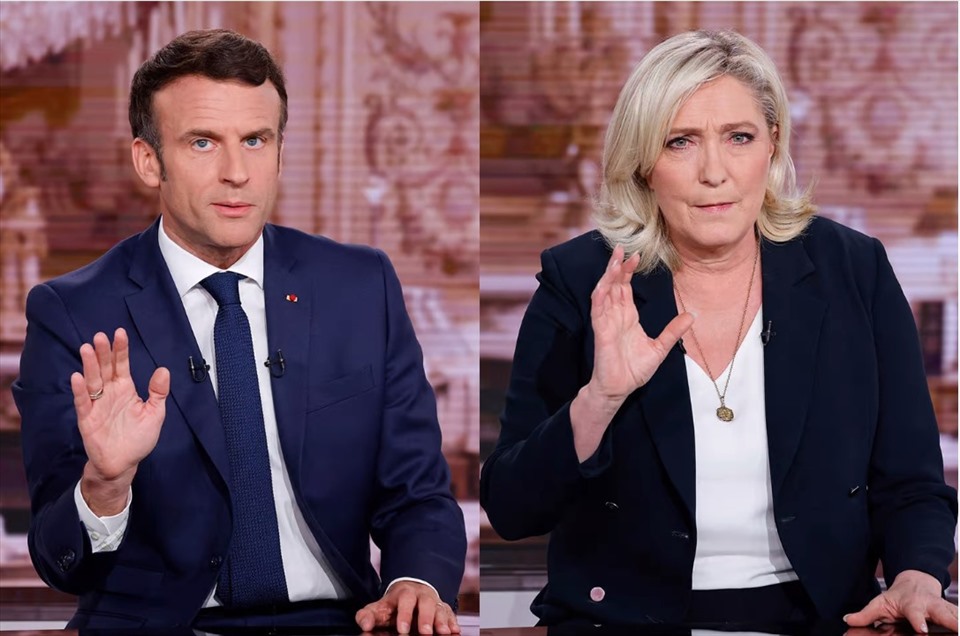 Decisive debate
Debate French presidential election 2022 between Mr. Macron and Ms. Le Pen, starting at 9 p.m. on April 20, CET time (ie 2 a.m. on April 21, Vietnam time).
According to Reuters, the April 20 debate between French President Emmanuel Macron and presidential candidate Marine Le Pen could be decisive in the close race to find who will run the country for the next five years.
For Ms. Le Pen, who is behind Mr. Macron in opinion polls for the French election 2022 so far, the goal in the debate is to show that she has the style to become president and to convince convince more voters that they should not be afraid to see the far right come to power.
Meanwhile, for Mr. Macron, it is necessary to adjust his style and point out the gaps that he sees in Le Pen's policy plans as well as promote the experience of the past 5 years in office.
A source close to Macron said: "The French now see her as a potential president, unlike 2017. Now we have to prove she's going to be a bad president."
The source added that the current French president will oppose Le Pen's projects and prove that they are inconsistent and impractical.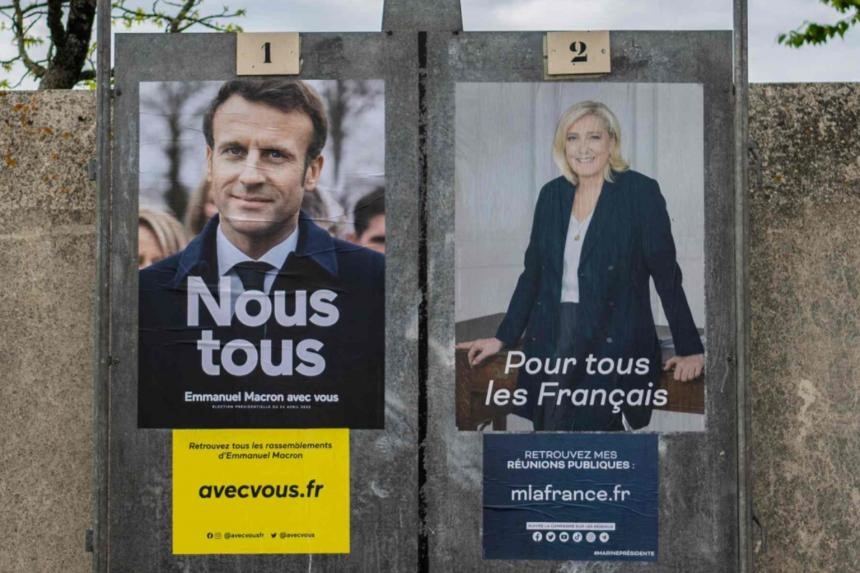 When Mr. Macron and Ms. Le Pen first argued in the 2017 French presidential election, the debate saw the anti-immigration candidate's fallacies and allowed Mr. Macron to convince voters that he was the right candidate. fit to be president.
However, as Reuters points out, much has changed since then. The same candidate Macron and Le Pen, but the president is leading in opinion polls by a much narrower margin than in 2017. Mr. Macron has been in power for five years, which means Ms. Le Pen could be targeted. achievements during the term of the current French president.
However, Mr. Macron also has the "weapons" for the only direct confrontation with Ms. Le Pen in the entire campaign. For example, unemployment is at a 13-year low and the French economy is outperforming other major European nations – even as inflation is picking up.
For both Mr. Macron and Ms. Le Pen, the effort to win the support of left-wing voters will be key.
Reuters reported that, before the debate, both candidates had reduced their movements. However, while Le Pen is said to be focusing on preparing for the debate, sources in President Macron's team say the president is still working and has not taken the day off to prepare for the debate. essay. "Becoming president is not a part-time job," a campaign aide to Mr Macron told Reuters.
The race to attract leftist voters
Politico said that the debate on television between Ms. Marine Le Pen and Mr Emmanuel Macron This is a pivotal moment in the French presidential election. The televised confrontation is seen as the moment when the fate of presidents is determined or dissipated.
For both Mr. Macron and Ms. Le Pen, there is much to lose: Despite polls showing, the president is leading strongly ahead of a decisive vote on April 24. His supporters all understand that, it is not possible to feel secure when left-wing voters have not yet supported.
Meanwhile, Le Pen must avoid repeating herself in the 2017 French presidential election debate.
This is Le Pen's third time contesting the presidential election and she is getting closer to the Élysée Palace: Politico's French election poll finds Macron leading with 54% of voters, while Ms. Le Pen's is 46% – a much narrower margin than the 66% and 34% differences in the 2017 French presidential election.
In an interview earlier this week, Mr Macron reminded French voters of the shock vote that led to Britain's departure from the EU in 2016 and Donald Trump's victory in the race for the White House. Mr. Macron emphasized: "If you want to avoid the utopia… choose." In the first round of voting in the French election on April 10, Mr. Macron won 27.8% of support compared with 23.1%. by Mrs. Le Pen.
Politico pointed out that during this debate, Le Pen's economic policies will again be closely monitored because she has pledged to take generous measures to increase the spending of ordinary French people, instead for campaigning on the usual far-right themes of immigration, law and order.
Her measures include cutting income tax for those under the age of 30, eliminating VAT on basic foods and reducing taxes on fuel, electricity and gas.
While Mr. Macron's campaign background includes an ambitious investment plan for France. However, Mr. Macron's decision to raise the legal retirement age has become a highlight of the election campaign.
The French president is also under pressure to convince left-wing voters, especially those who voted for leftist leader Jean-Luc Mélenchon, that they should go to the polls on April 24 and vote for him. Mr Mélenchon won 22% of the vote in the first round and only a third of his supporters said they would vote for Mr Macron on April 24, according to a survey by Mr Mélenchon's party.
Politico said Mr Macron will likely use the televised debate to highlight Ms Le Pen's proposals to ban the Muslim headscarf and halt welfare payments to those who are not allowed. immigration to encourage leftist voters to support him.
While, Mrs. Le Pen is expected to target Mr. Macron's ruling style and achievements at the Elysée.
You are reading the article
French election 2022: Mr. Macron – Mrs. Le Pen before the decisive debate
at Blogtuan.info – Source: laodong.vn – Read the original article here