Thế Giới
Greece impounds Russian oil tanker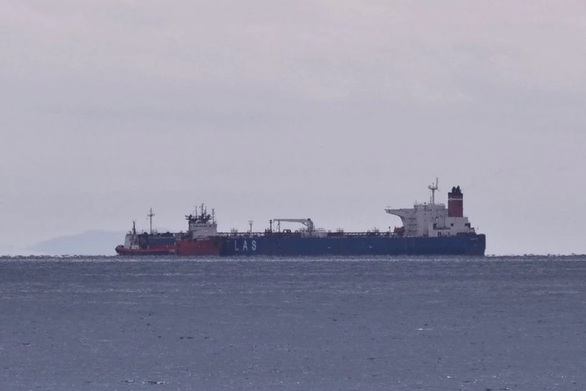 The Russian-flagged Pegas ship off the coast of the town of Karystos, Greece on April 19 – Photo: REUTERS
According to Reuters news agency, Greece detained the 115,500-ton Russian-flagged Pegas, along with 19 Russian sailors on board, near the town of Karystos on the Greek island of Evia.
Greek authorities said they did not seize the cargo on board the Pegas.
It is not clear who chartered the Pegas tanker, but the vessel is managed by the Russian-based shipping company Transmorflot. Transmorflot has not yet commented on the incident.
The Russian Embassy in Athens, Greece, said it was looking into the case and was in contact with Greek authorities.
According to Athens News Agency, the Pegas had engine problems and was escorted by a tugboat towards the Peloponnese peninsula. However, bad weather forced the ship to anchor off Karystos, and led to the aforementioned detention.
In early April, the EU issued a ban on ships flying the Russian flag from the ports of the 27 member states of the eurozone, with few exceptions, as the EU imposed new sweeping sanctions on Russia. because of the special military operation in Ukraine.
According to Reuters, a US State Department spokesman said Washington welcomed Athens' efforts to enforce sanctions. The spokesman said the US received reports that the Pegas was carrying Iranian crude oil, but did not provide further details.