Ô tô - Xe máy
Hyundai Pham Van Dong prioritizes delivering Tucson cars to customers who accept to buy "lost", otherwise just wait
The status of "hot" car models that are constantly offered for sale by dealers with a high price difference compared to the listed price is no longer a strange thing in Vietnam. However, this situation is happening more and more openly and the price difference is getting higher and higher.
Hyundai Pham Van Dong only delivers Tucson when customers buy at a high price difference
According to users' feedback to Dan Viet newspaper, customers buying Hyundai Tucson at Hyundai dealer Pham Van Dong, Hanoi are made difficult when receiving the car. Mr. CL (Hanoi) said that he ordered a Hyundai Tucson more than a month ago at Hyundai Pham Van Dong, but when it came time to deliver the car, the staff said that if he wanted to receive the car, the highest price difference would be 150 million VND.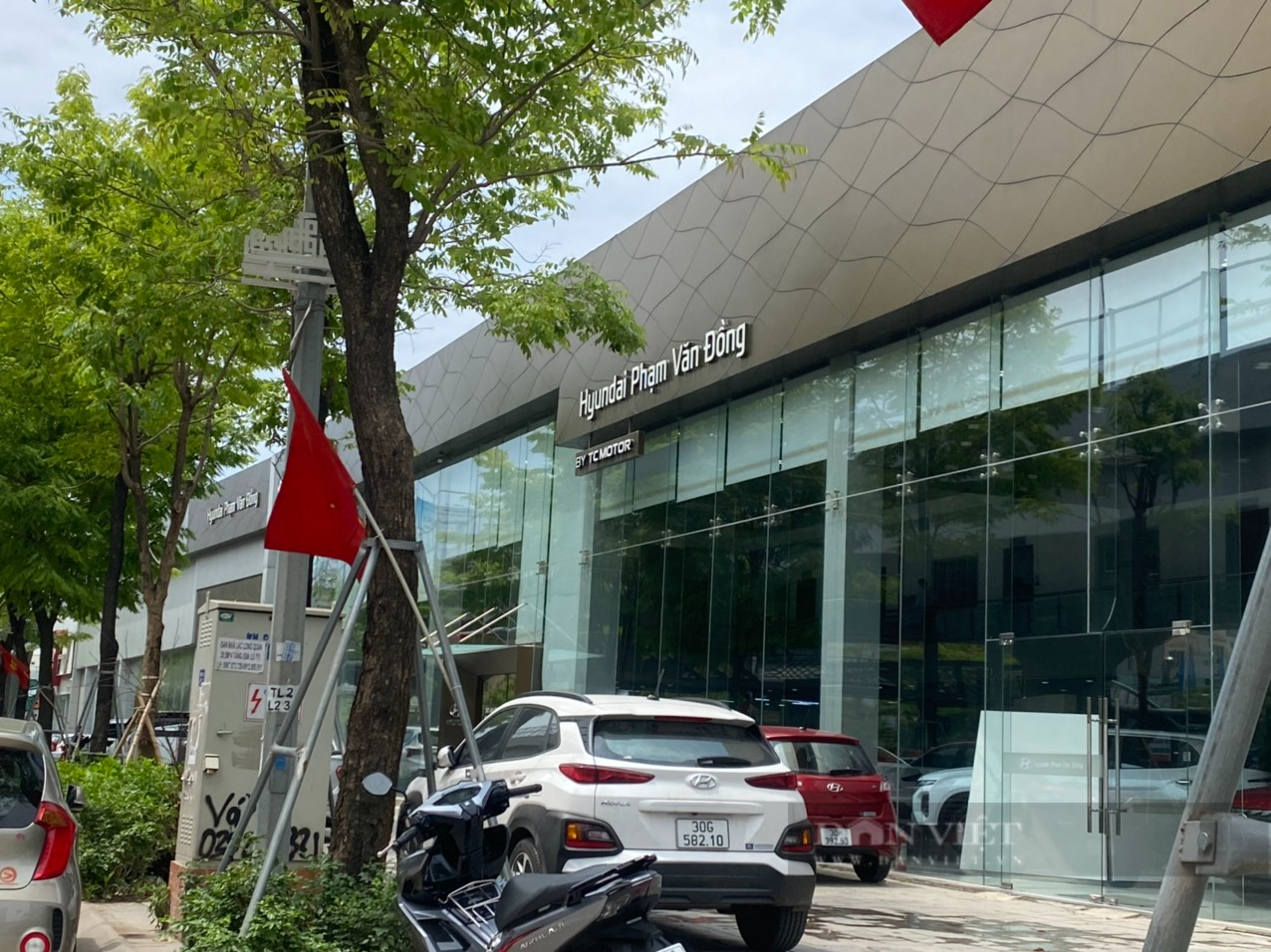 In the role of a customer wishing to buy a car, reporter Dan Viet (PV) contacted the sales consultant of this dealer directly and found out if buying a car at this time is more "lost"?
Through a telephone exchange, a sales consultant named G said: "In April, there are no cars to deliver and have to sign and wait for the car to arrive in May. However, I am not sure about the delivery time because it depends on many factors."
When PV asked if he had to wait to buy a Hyundai Tucson with a price difference, he received the answer that he still had to pay the price difference.
"You still have to pay the price difference, the Hyundai Tucson 2.0 Special is currently 80 million VND different from the listed price, the Turbo version is 150 million VND. This will be the difference without accessories and he will pay it directly to the public accountant. company, not the sales staff"G added.
Directly to Hyundai Pham Van Dong showroom at 138 Pham Van Dong, Xuan Dinh, Bac Tu Liem, Hanoi to find out, PV also received the same advice.
"Depending on the version, there will be different prices, if you buy the current special Hyundai Tucson 2.0 it will cost an additional 80 million VND, and the Turbo version is 150 million VND"sales consultant named V shared.
Although the PV has not signed in advance, but the PV asked to receive the car before April 30, whether or not to receive the car, this person said: "Currently, there is no pre-signed, so it is quite difficult to get a car to receive immediately because many customers who order to wait for delivery at the end of April still have to buy the difference".
However, this person's attitude immediately changed when PV said that he definitely wanted to receive the car before April 30. Accordingly, he said: "In a few days, I will have a car from a customer who has signed and waited, but if you will buy a Hyundai Tucson 2.0 Special with a price difference of 100 million VND (ie 20 million VND higher than the person who signed and wait – PV), I will give up. car for pick up before 30/4".
Thus, it can be seen that the dealer is willing to deliver Hyundai Tucson cars to customers who will pay a higher price for "lost". As for those who have booked in advance, even though the delivery date is up but they refuse to buy the price difference, they will still be pushed back to the car delivery schedule.
Buying a car is like going "begging", it has never been so difficult…!
Dealers can take the reason that there is a lack of production components, so the car models are short of goods to be delivered to customers. However, this is not the main reason why Hyundai Tucsons are always delayed when delivered to users.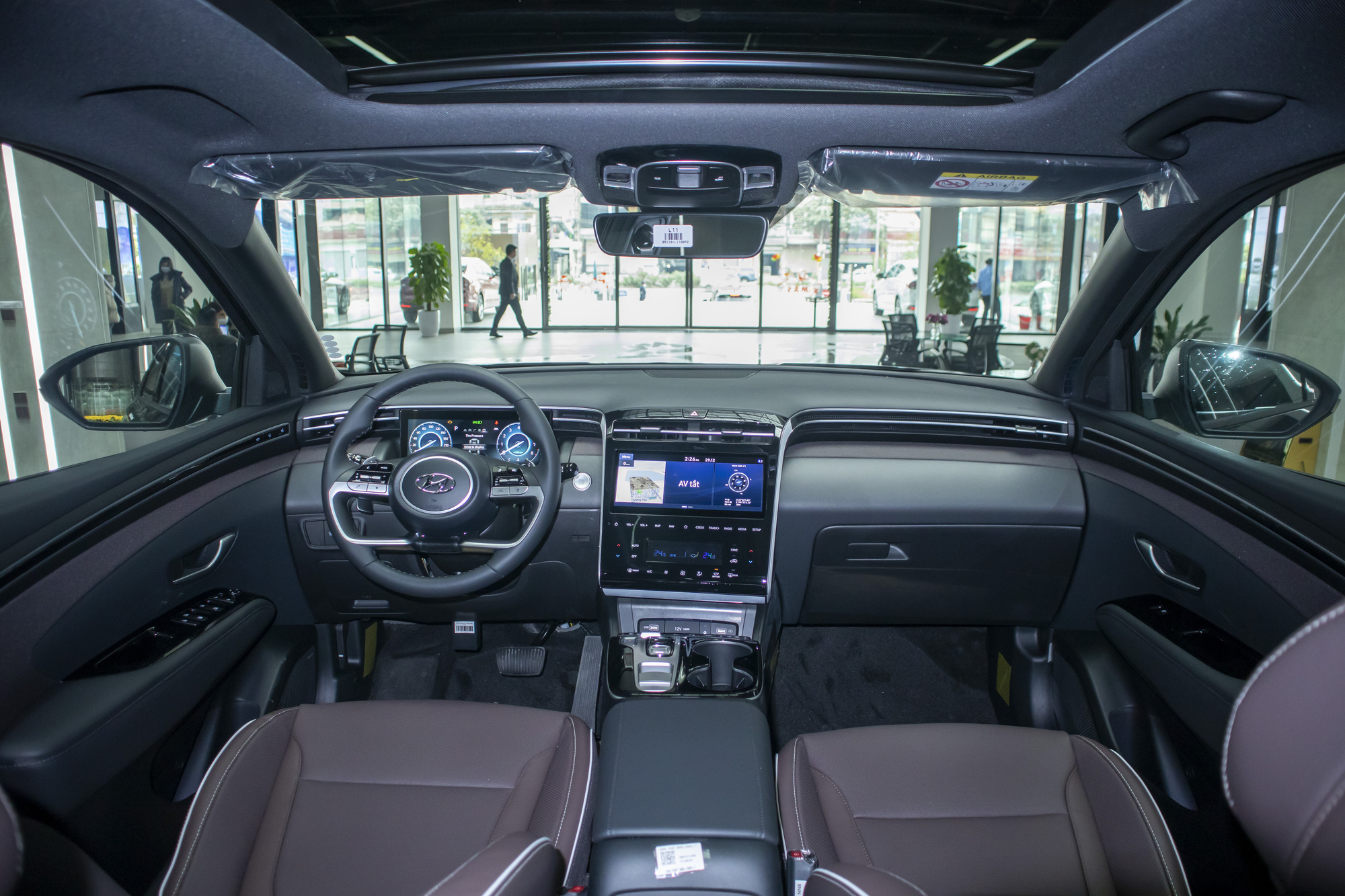 In fact, even if customers order early and get to the order number to pick up the car after 2-3 months of waiting, if they don't accept the "lost" purchase, even if they buy less than those who don't deposit but want to get the car right away, the they are still ceded by the sales without consulting. That is the reason why the slow delivery of cars continuously occurs with Hyundai Tucson, especially at Hyundai Pham Van Dong, Hanoi.
"I placed an order, when I had a schedule to receive the car, the sale only made one phone call with the content, your car has been returned to the dealer, but to receive the car, you have to accept a difference of money. Do I hesitate to agree? I mean, because I was wondering if I had to buy a price difference, I didn't get any more calls. So it's like going to buy a car and it costs money, but it's like begging?"Mr. CL shared.
This is also a common situation that many customers who buy Hyundai Tucson at this time encounter and reflect a lot on car forums. Users order a car for 2-3 months, but when it comes time to receive it, they have to have an unexpected large amount of money, the difference is enough for them to go to the car, but now they have an extra amount of "oh my God" so they can't help it. pressing.
At this time, customers can only accept to pay an additional cost of 80-150 million VND depending on the version to buy Hyundai Tucson. Even, there is no need to sign and wait for a whole month, but only need to spend money to buy "peanuts" about 20 million VND higher than those who booked in advance, the dealer always has a car for immediate delivery without waiting.
Otherwise, just wait in line, hoping to not have to buy a price difference, maybe it won't be until next year before customers can receive a Hyundai Tucson.
Does Hyundai Thanh Cong (TC Motor) know about the status of Hyundai dealer Pham Van Dong arbitrarily selling a price difference of up to 150 million VND with Hyundai Tucson?
Dan Viet Newspaper will continue to inform readers when there are responses from the company and related parties…
You are reading the article
Hyundai Pham Van Dong prioritizes delivering Tucson cars to customers who accept to buy "lost", otherwise just wait

at
Blogtuan.info
– Source:
danviet.vn
– Read the original article
here