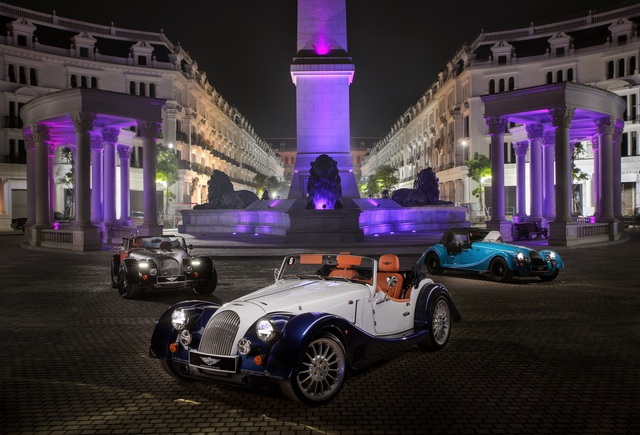 The classic super sports car models of Morgan are officially available in Vietnam
After much negotiation, Morgan Motor Vietnam officially confirmed to participate in the Vietnam Beauty Fashion Fest night within the framework of the Miss World Vietnam 2022 event. Immediately, Morgan became the focus of the party night's red carpet because of her appearance. Classic and impressive engine power. Let's find out the interesting things that have made Morgan Motor unique with more than a century of glorious history.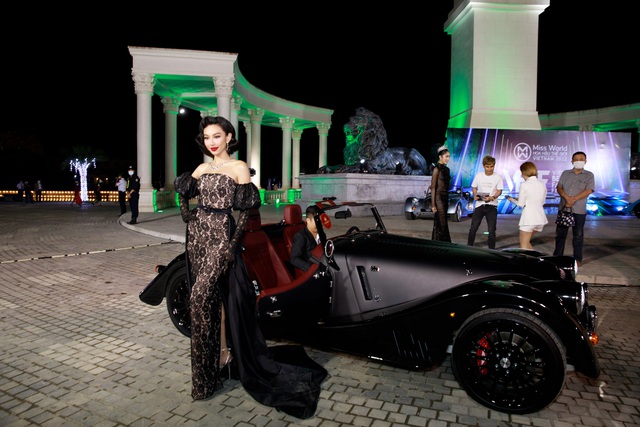 The classic shape of the beautiful Nguyen Thuc Thuy Tien – Miss World Peace 2022 really suits the Morgan Plus Six version of the black earl.
Car company for more than a century "doesn't sleep"
Founded in 1909 in Malvern, England by founder Henry Frederick Stanley Morgan. After more than 110 years of existence and development, the hand-crafted Morgan car associated with the image of the British royal family's travels has been deeply imprinted in the minds of Europeans as a symbol of dignity. economy and nobility.
With each passing historical period, many car companies have appeared, flashed and sunk into the dark, forgotten and then fell asleep. But for Morgan, it's like time has not given it a rest because every new car launch is a time when Morgan wins more love from the global fans.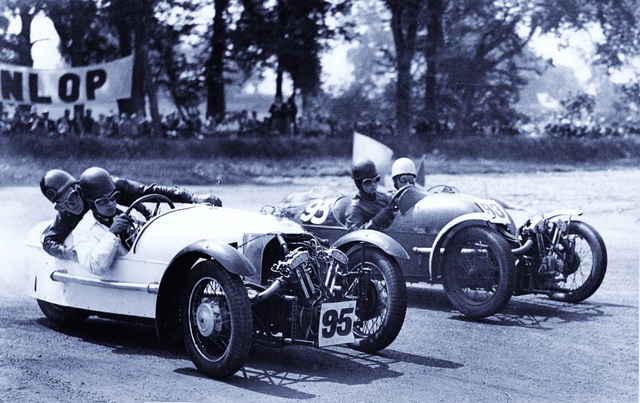 "Moving Artwork" Morgan – historic British driving icon
The only car factory without workers
More than a century has passed, the Morgan factory located at the foot of Mavern Hill, Pickersleigh Street still has absolutely no industrial chimney. Visitors often say that the Morgan factory is the only place that produces cars without workers, because most of the exterior and interior details of the car are completely handmade by artisans. top fog land.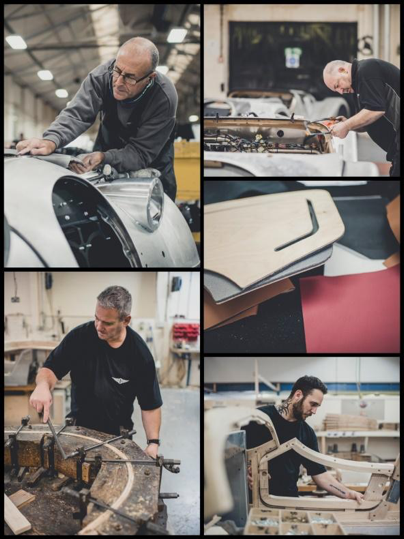 Each factory car is the result of more than 1000 hours of hard work of 150 leading artisans in the fields of leather goods, sculpture, mechanics, etc.
In an age when everything is mass-produced, the handcrafted Morgan car is a declaration of individualism, an act of rebellion against relentless modernity, a lifesaver. wings for weary people in today's industrial world!
Produce less than 800 units/year for the global market
If you are the first person to hear about the Morgan automobile brand, you will be surprised to know that Morgan still uses high-strength ash wood, which is easy to glue and screw in the construction of the chassis. cars since the day founder Henry Frederick Stanley Morgan created one of the most distinctive automotive brands in the world.
The aluminum panels are laser cut, then hand-moulded, welded and bent by workers to match the wooden frame. Each Morgan requires a minimum of four skins and takes about 300 hours for artisans to cut, assemble, and decorate the interior. The car is painted by hand and has no color limit, depending on the requirements and imagination of the customer.
If you intend to bring a Morgan back to your garage, be very patient and enjoy the feeling of waiting for your custom artwork to be refined and personalized day by day until handover.
Each year, Morgan ships less than 800 units, divided equally among 3 models: 3 Wheeler, Plus Four and Plus Six. Among them, 10% of the steering wheel is placed on the right for markets like Singapore, making the already rare Morgans even more rare.
State-of-the-art craftsmanship meets next-generation motion technology!
"Morgan is for aiming, not for moving!"
"Morgans are just British cultural icons, they can't win any race!"
You still hear comments about Morgan like that somewhere, but remember that people who have actually owned Morgan have never complained about their power, speed. By:
The Morgan Plus Four model is equipped with a 2.0L I4 engine developed by BMW, producing 255 horsepower and 400 Nm of torque. Morgan Plus Four can accelerate from 0-100 km / h in just 4.8 seconds without causing even the slightest vibration.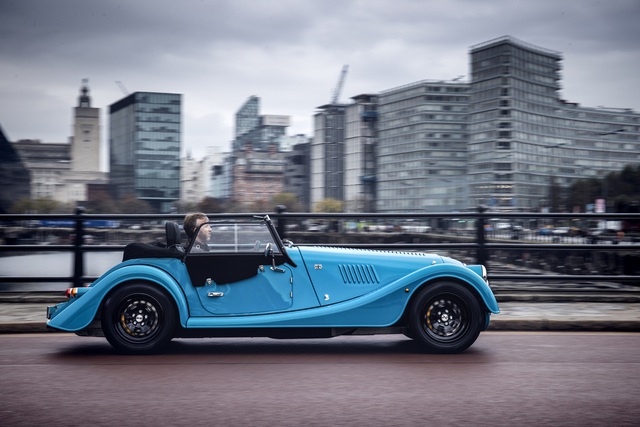 Morgan Plus Four reaches a maximum speed of 240 km/h
The newly launched Morgan Plus Six has a 3.0L turbocharged petrol engine with a capacity of about 340 horsepower and 500 Nm of torque, combined with an 8-speed ZF automatic transmission, rear-wheel drive. The car can accelerate from 0 to 100 km/h in just 4.2 seconds. Morgan Plus Six has 2 driving modes, Sport and Sport Plus.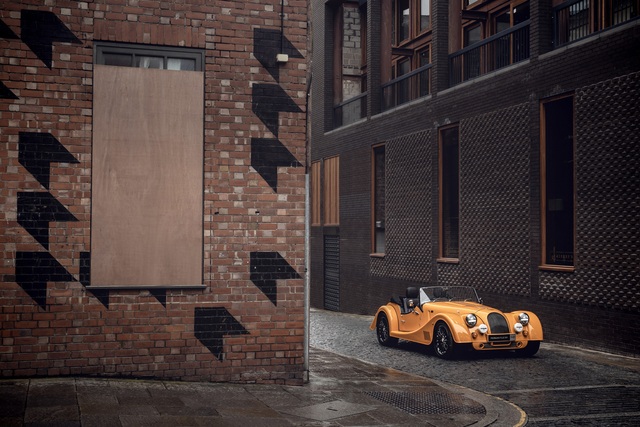 Plus Six can accelerate from 0-100 km / h in just 4.2 seconds. Morgan Plus Six has 2 driving modes, Sport and Sport Plus.
Finally, if you don't know, Morgan once won the prestigious and extreme Le Mans 24h race! Morgan is not only a classic car, Morgan is a sports car!
Special customer file!
The owners of the Morgans are also very special people. They are entrepreneurs in their 40s to 50s, successful, and have their own car collection. They want to own a car that is more different, has a powerful engine but has to be as beautiful as a classic painting. This group of guests is also tending to be younger and younger to the business group over 30 years old, because the strength, speed and timeless beauty at Morgan have conquered them at the first experience.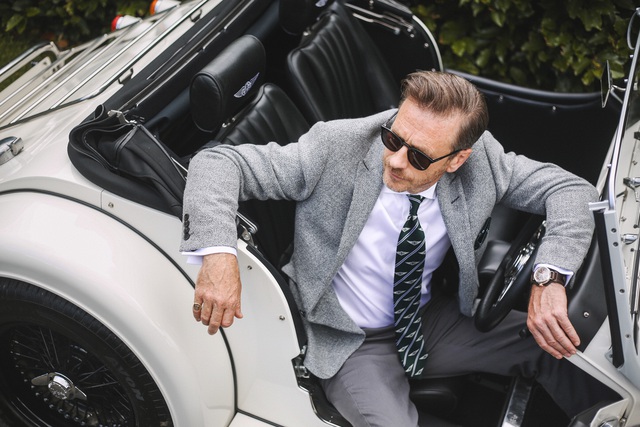 Morgan's clients are business people between the ages of 40 and 50 – successful, knowledgeable about car history, fond of classic European culture.
On the other hand, business people with their sharp minds know this: A limited-edition, slow-production car – in a rapidly evolving world of technology. with the electric car trend is on the throne. Then Morgan is no different from a great investment, and the fact has proven that, the international Morgan price always fluctuates gradually over time. What an elegant yet calculating hobby that is admirable!
Morgan Motor Company with more than a century of glory

https://autopro.com.vn/nhung-dieu-thu-vi-ve-thuong-hieu-xe-113-nam-tuoi-morgan-motor-den-tu-anh-quoc-20220420151201567.chn
You are reading the article
Interesting things about the 113-year-old car brand Morgan Motor from the UK

at
Blogtuan.info
– Source:
autopro.com.vn
– Read the original article
here