Đời sống
Karofi air conditioner, '3 cool things' to please users in hot weather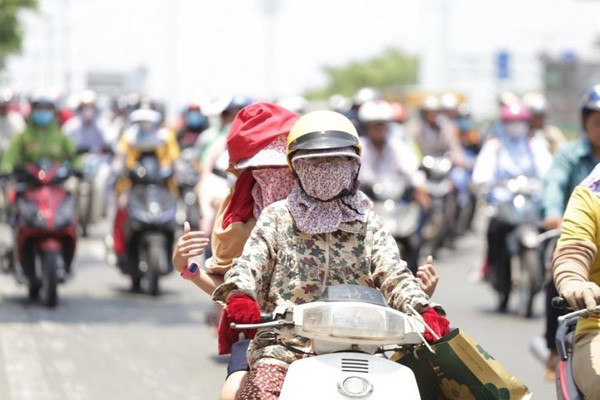 "Cool skin" – fast cooling technology
Karofi air conditioners are equipped with advanced technology with impressive performance. According to information from the manufacturer, the outlet temperature of Karofi air conditioner can be down to 10 degrees Celsius in just 5 minutes.
To do this, Karofi has improved the design of the air conditioner by upgrading the compressor to a higher efficiency, increasing the number of copper convection tubes, increasing the size of the radiator…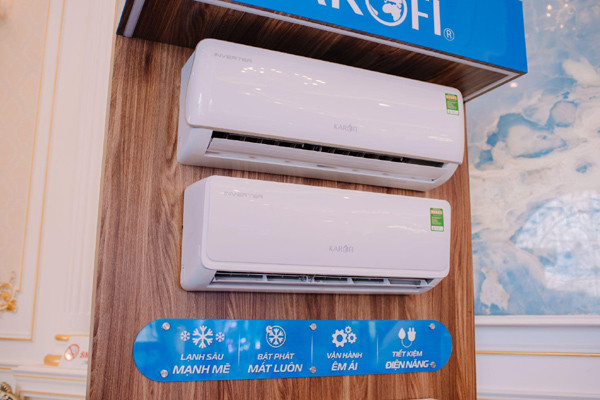 Despite its impressive cooling performance, Karofi air conditioners are still rated for their modest power consumption. In fact, the Karofi air conditioner with 5-star standard inverter technology only consumes from 2.1kW per night, equivalent to less than 4000 VND/night for electricity.
"Cool da" – good after-sales policy, warranty renewal for 36 months
Owning an air conditioner can be a relatively large expenditure for families. Therefore, when choosing this equipment, buyers not only require good parameters, high working efficiency, and economical power consumption, but also have a good warranty and after-sales policy.
Grasping that demand, Karofi brand has been applied an extremely impressive warranty program. Specifically, the device will be completely free of charge for 24 months by Karofi staff or an authorized dealer, and the device will be covered by a 36-month replacement warranty. This is a commitment to product quality and a long-term commitment of the Karofi brand to users.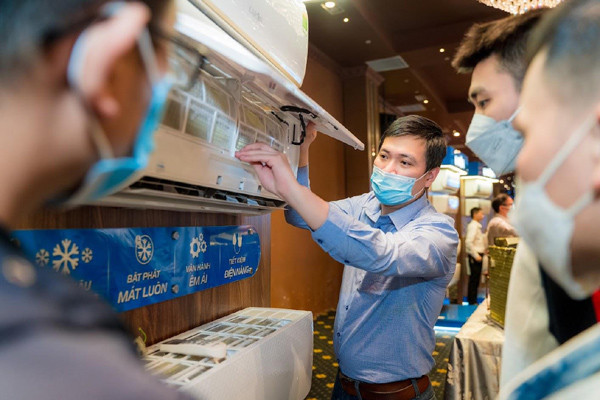 On the other hand, the policy of applying free periodic maintenance within 2 years is very important because the psychology of users is often afraid of manually cleaning and maintaining these devices, instead they will skip the maintenance schedule. or will call an outside technician. Household electronic equipment requires a strict schedule of periodic maintenance in the beginning, if not maintained properly and on schedule, it will reduce the durability of components, resulting in reduced power consumption and performance. machine life is reduced, error prone.
"Cool" – smart technology, smooth operation
To improve performance and user experience, Karofi air conditioners are also integrated with market leading smart technology for air conditioners. This technology allows the device to raise the bar for users with the ability to self-diagnose errors, self-regulate temperature, auto-restart in case of power failure, self-cleaning, etc.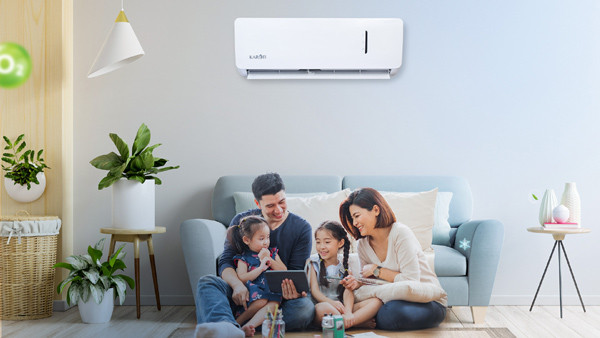 Fault self-diagnosis: The machine will stop working when the system encounters an error and display an error code on the refrigerator and controller so that the user can look up the instruction sheet to fix it or report it so that the technical staff can handle it. fast handling without additional initial inspection time. The fact that the machine stops working automatically when the system is unstable also helps to increase the life of components, limiting the decrease in operating efficiency that causes power consumption.
Auto-start after power failure: When there is a power failure, the machine will automatically save the set parameters such as temperature, fan mode… to restart when the power is restored, ensuring the room will be cleaned. cool down immediately after the incident.
Self-cleaning: Karofi air conditioners are programmed to self-clean to remove dirt, limit mold to bring cool, fresh air. From there, it helps to limit respiratory diseases, ensure the health of the whole family, and at the same time save on air conditioning cleaning costs.
iFeel mode: A temperature sensor is integrated into the controller and transmits room temperature information to the air conditioner, making it possible for the machine to increase or decrease the temperature in accordance with the user's settings.
Another impressive feature of Karofi air conditioner is the ability to operate smoothly. Engineers fine-tuned the design with special noise-cancelling layers to reduce operating noise. Karofi air conditioner only emits a sound of about 22db. This is a very small volume level, just equivalent to the sound of falling leaves, creating a quiet space for the whole family, especially young children, pregnant mothers who have difficulty sleeping…
Karofi smart air conditioner product line is now available in the market with many diverse models and reasonable prices. With fast cooling technology, quiet operation, and a series of modern smart features, Karofi's air conditioners are the ideal choice for every Vietnamese family on hot days.
Doan Phong
You are reading the article
Karofi air conditioner, '3 cool things' to please users in hot weather

at
Blogtuan.info
– Source:
vietnamnet.vn
– Read the original article
here