In the latest broadcast, the show You Want to Date has matched jewelry store owner Nguyen Thanh Tam (42 years old) with Tran Thi Anh Tuyet (36 years old).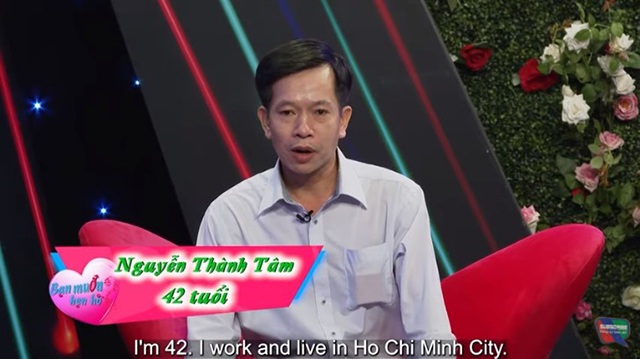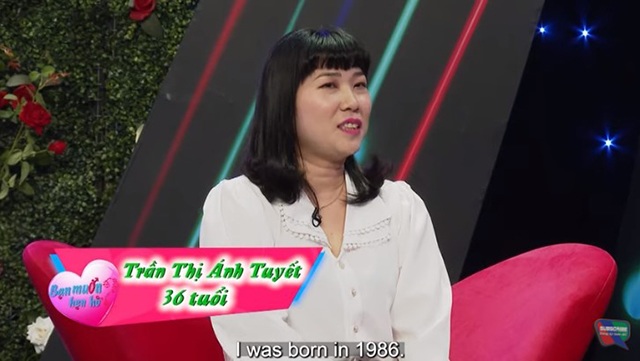 Mr. Tam and Ms. Anh Tuyet participated in the program You Want to Date to find your love half.
Introducing his strengths, Mr. Tam said that he is an honest, hardworking person who respects everyone from top to bottom. He doesn't even smoke and knows how to limit his drinking. "I went through a broken love, also lived together for 6 years, but life was not "smooth sailing". That's why I had to break up, but I don't have any children. I am very hungry thanks to the program that allows me to search for a life leading to marriage."the owner of the jewelry store confided.
In return, Ms. Anh Tuyet shared that her strength is being emotional, always putting her family first. She is also a lively, funny, easy-going person. But the weak point is nagging and short-tempered.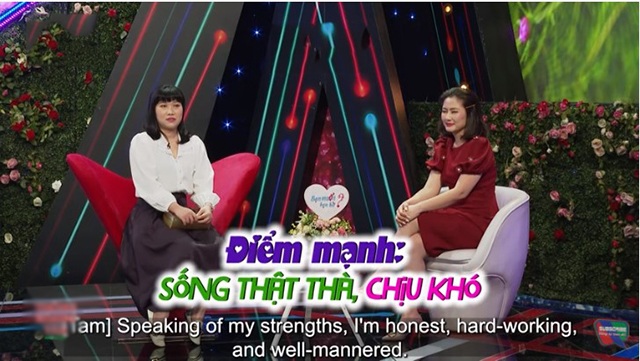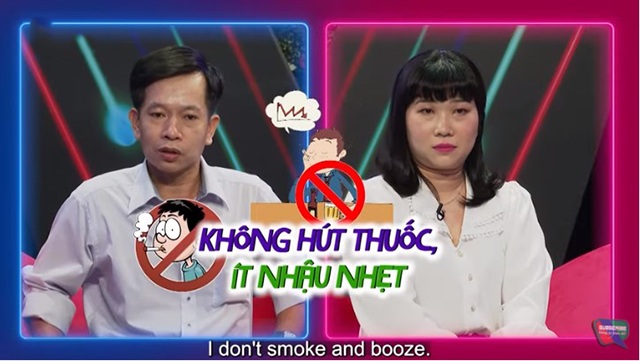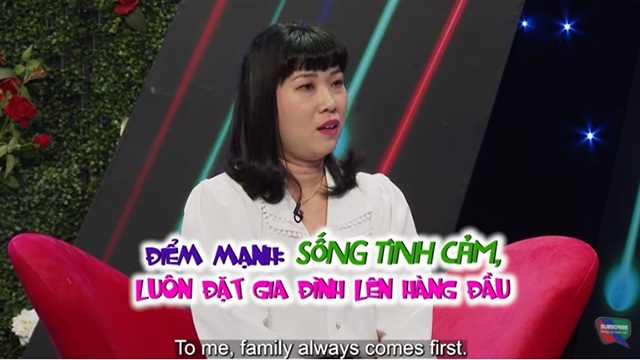 Anh Tam and Anh Tuyet share their strengths.
Talking about her love story, Anh Tuyet confided that she had experienced a love affair lasting 3 years. But because at that time was too young, many things could not be determined, so it led to the breakup. "In my first love, I usually use emotions more. When we broke up, I realized that between reason and emotion, I usually use reason, so I've been rational since then." Anh Tuyet explained the reason why she still doesn't have a boyfriend.
As a gentle person, Mr. Tam asked to find a wife who lived honestly, honestly, gentle, hard-working, responsible for the family. "I don't need external beauty. I don't care about the form, only the content matters."he expressed.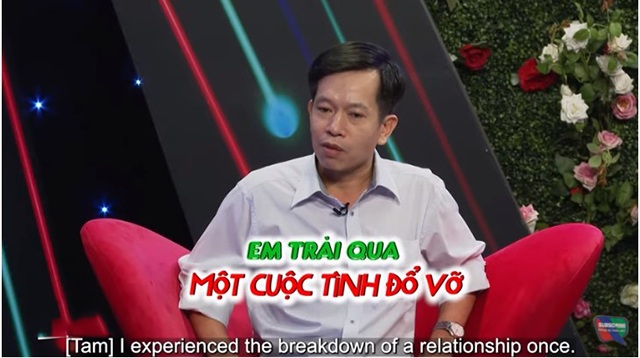 Having experienced a breakdown in marriage,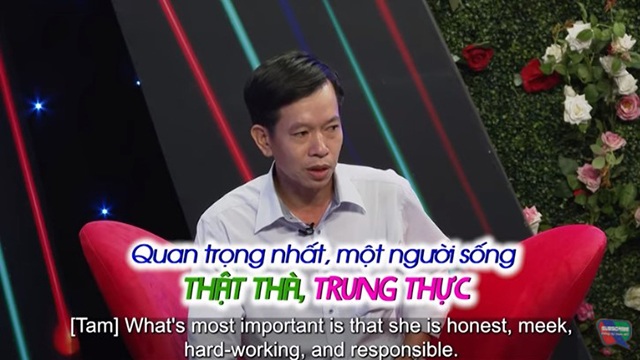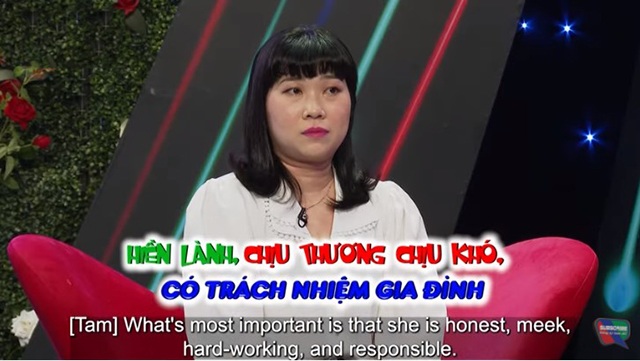 So the owner of the jewelry store wants to find a gentle, faithful, hard-working wife.
When the fence was opened, the owner of the jewelry store "played big" when he gave Anh Tuyet a beautiful shimmering ring, to the point that matchmaker Ngoc Lan had to whisper. Sharing about the feeling of seeing each other for the first time, both Mr. Tam and Ms. Anh Tuyet found each other to be a gentle and likable person.
Anh Tam shared more: "My point on this program is to find a gentle, ethical person. You don't need a lot of looks, you just need someone who takes care of your family and is responsible for your family. If I feel that you are suitable for me, then I will give you a chance, for the two of us to get to know each other." Not only that, Mr. Tam also revealed that if he could, he would hold a wedding at the end of the year.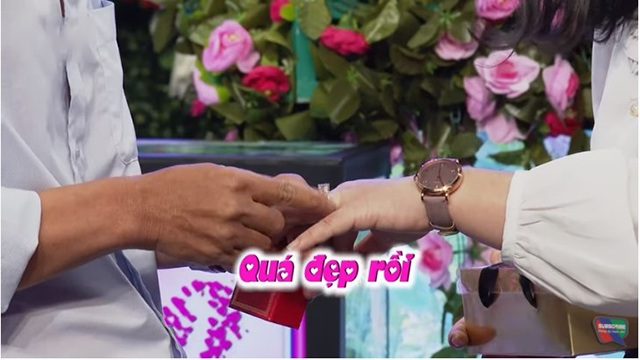 Just met, Mr. Tam "played big" by giving the beauty a ring.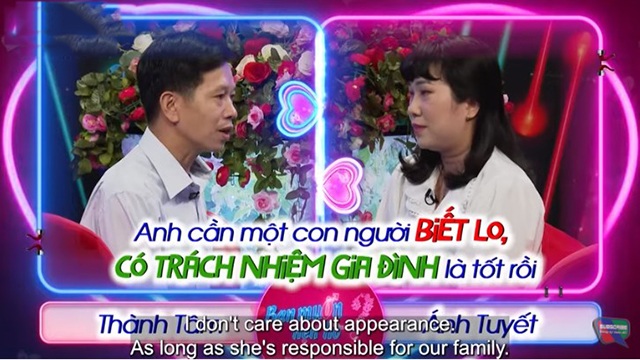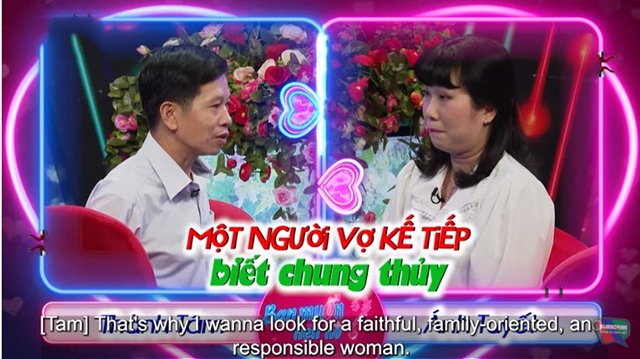 He shared more about his criteria for choosing a wife.
When Anh Tuyet asked about how Tam was so gentle, why did his previous marriage fall apart, the owner of the jewelry store added that because he was so gentle, his previous wife was "in the middle of nowhere." unicorn at the head". Therefore, he wants his next wife to be the faithful type. This criterion is completely met by Anh Tuyet "For me, when I choose, I decide for life. And I also live a very emotional life, so I don't want my companion to be deceived." sister expressed.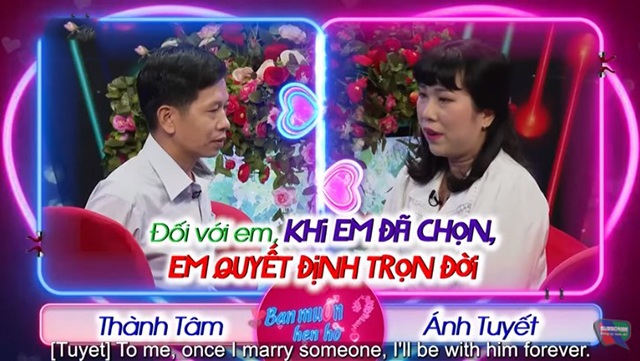 Anh Tuyet expressed her views on love and marriage.
Because both Mr. Tam and Ms. Anh Tuyet are busy, the accountant also asked her boyfriend that if he decides to learn to get married, he must make sacrifices, must know how to choose between family and friends. Work.
Before coming to the final decision, Mr. Tam held his girlfriend's hand and expressed: "I see that you are suitable for me. The two of us together build a family life, living by sharing, loving, and yielding to each other.. This view is agreed by Ms. Anh Tuyet because "I want it too."
As a result, the hearts of Mr. Tam and Ms. Anh Tuyet had the same beat, they found the same harmony in their souls, in their views on love and life. Both have agreed to press the dating button to go further in this relationship.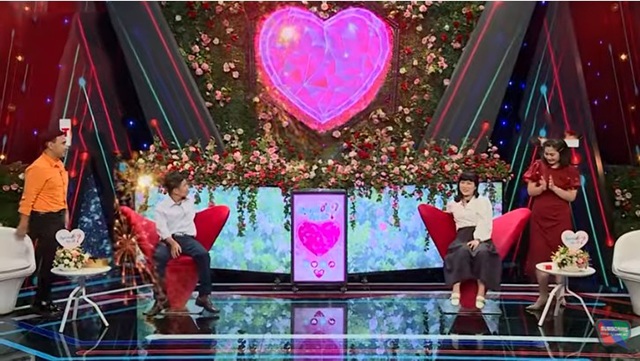 As a result, both brothers and sisters agreed to press the button.
You are reading the article
Looking for a wife for the second time, the owner of the jewelry store U50 played loudly and gave her a big ring when they met

at
Blogtuan.info
– Source:
Eva.vn
– Read the original article
here