During pregnancy, the mother's body has many changes, gaining weight, losing shape, so after giving birth, it will need a certain period of time to restore the beauty like when she was a girl. Chi Bao's wife is also in this period.
Chi Bao's wife, Ly Thuy Chang, is 16 years younger than the actor. She is the owner of a famous chain of beauty salons and has just opened a restaurant, known for being smart, resourceful, and good at business. After returning to the same house, earlier this year, Thuy Chang gave birth to her first son. The actor's wife often shows great joy to the audience, also sharing her experience when entering the "baby milk" life.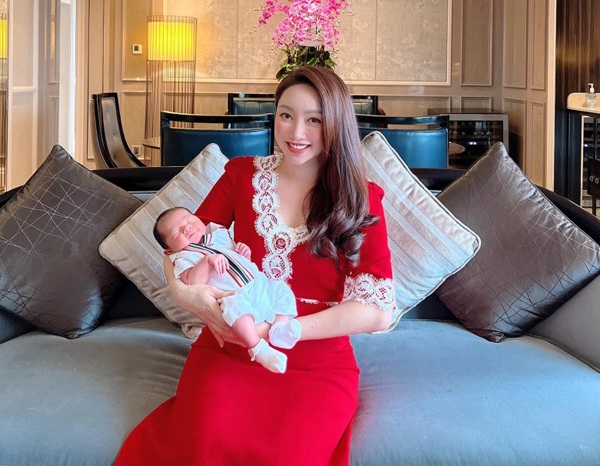 Chi Bao's wife gave birth to a child earlier this year.
Recently, after more than 4 months of giving birth to baby Gia Khang, his wife Chi Bao reappeared with a beautiful appearance. The pregnant mother became a "diaper mother", but Thuy Chang quickly regained her neat shape, confidently wearing a tight skirt showing 3 perfect rings. The mother's face is also white, radiant, without any fatigue.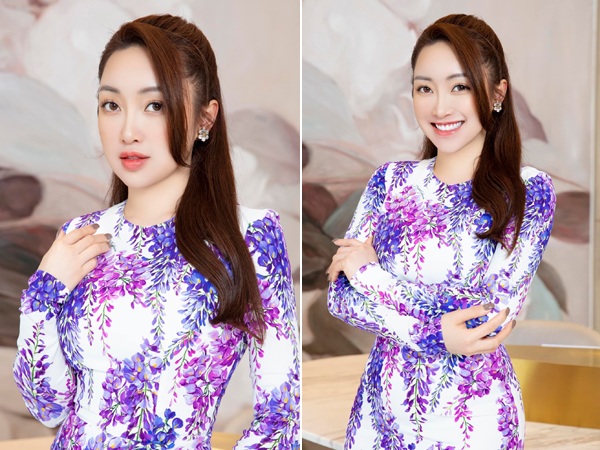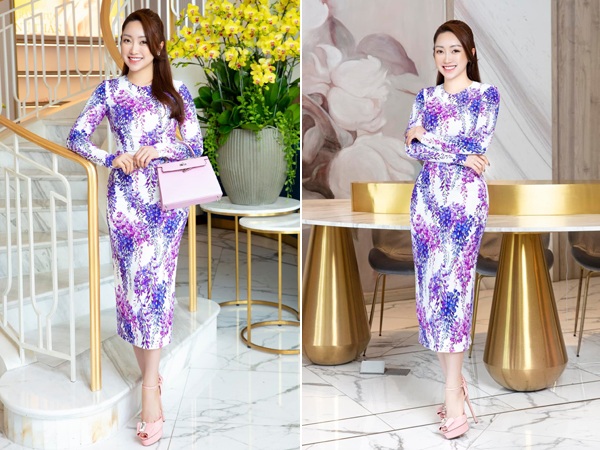 She showed off her neat body after more than 4 months of giving birth.
Under the comment section, many followers praised Thuy Chang. However, when someone expressed admiration for Thuy Chang's speed, she humbly replied: "Still too fat, honey". Along with that, the female CEO also revealed that she currently has 5kg left before she can regain her weight like when she was young.
Before that, Thuy Chang also shared a picture of herself working hard to lose weight after giving birth. The subject of her choice is Cardio to help burn fat fast and is also good for health.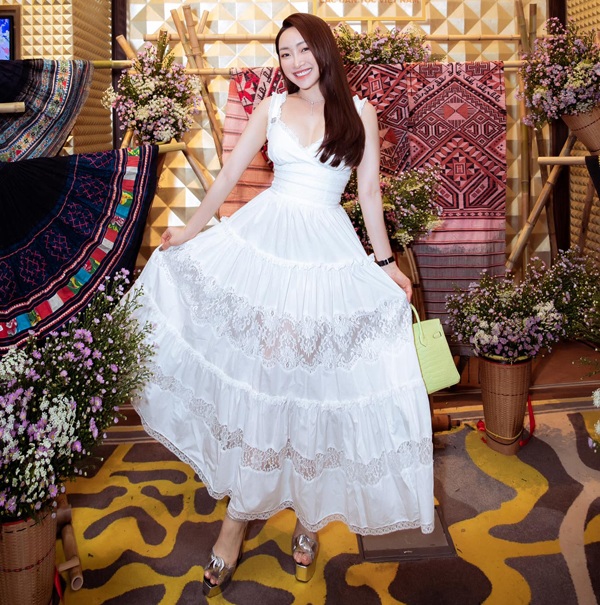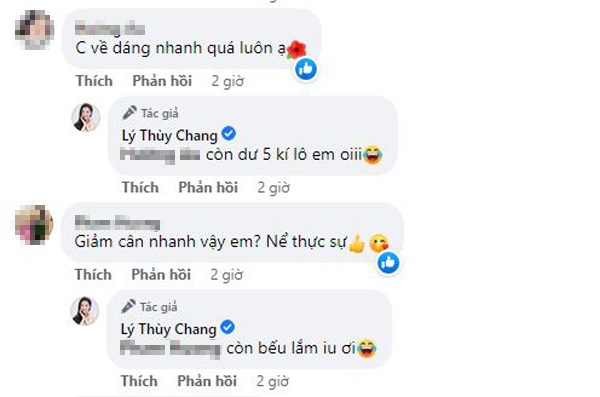 Thuy Chang said she is trying to lose another 5kg.
It is known that during the whole pregnancy, Thuy Chang gained up to 25kg but mainly in the baby. Until the day before giving birth, the beautiful body was still very toned and slim, only the second round was too big.
About 2 weeks after giving birth, she weighs 64kg and is trying to return to her original weight of 50kg. Ly Thuy Chang said her body had many changes after giving birth. She confided, after the first pregnancy, the amount of muscle on her body was flabby, her butt was flat, her belly was big, her skin was stretched and there were many bruises. Because she works in the beauty industry, she is under more pressure to regain her postpartum appearance.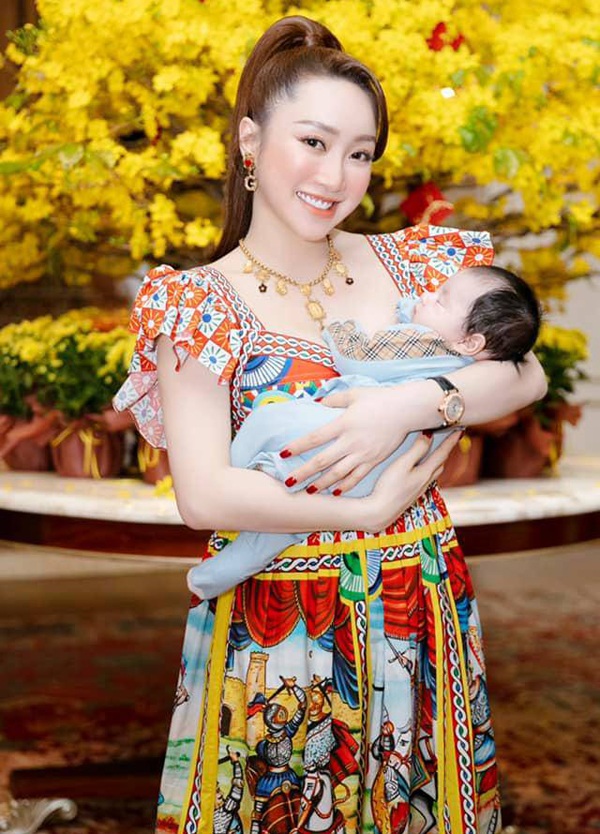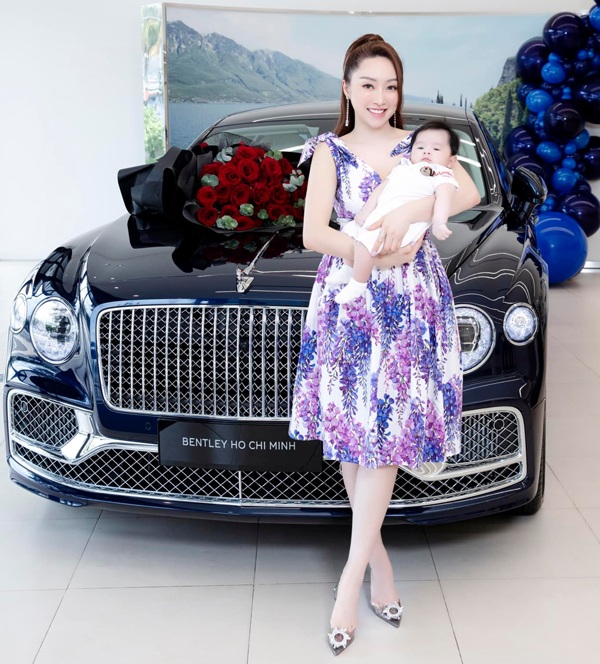 Thuy Chang focuses on eating scientifically and doing cardio to lose weight after giving birth.
However, in the first 3 months after giving birth, Thuy Chang still focused mainly on taking care of her son, so she only beautified the facial skin. When the incision was completely healed, she began to practice to get back in shape.
Ly Thuy Chang also recovered very quickly after giving birth. Although she gave birth by cesarean section, after only 10 days, she returned to work. "I don't have to go to work because I'm greedy for money, I'm passionate about work, the whole company system needs me to manage. I also want to be the rear to help my husband. I'm thorough at work, so everything must be done. check, review", female CEO confided.
Secrets of postpartum body shape
Currently, Thuy Chang has not applied much of her postpartum weight loss methods. However, diaper mothers can refer to the following effective weight loss methods:
– Healthy eating: After childbirth, nutrition plays an important role in restoring health, especially to make milk for the baby. Therefore, mothers need to eat enough of all foods, prioritizing lean meat, fish, eggs, milk, seafood… Eat lots of green vegetables, fruits, whole grains. Avoid eating salty, fried and greasy foods and sweets.
– Breastfeeding: This is an effective way to lose weight after giving birth. Because when you breastfeed, the nutrients stored in the body will be converted into milk, from which the weight will be reduced.
– Drink a lot of water: Drinking plenty of water will not only help your body make more milk for your baby to suckle, but it will also prevent you from feeling hungry and snacking a lot.
Gentle exercise: Whenever you feel ready to get back into the gym, go for it. However, at first you should choose gentle exercises, think as soon as you feel tired. Then, gradually increase the intensity of the exercise.
You are reading the article
No longer chubby, Chi Bao's CEO's wife lost weight so quickly, showing off her body after giving birth

at
Blogtuan.info
– Source:
Eva.vn
– Read the original article
here