In "Three Kingdoms," Trieu Van was known as the god of war, once dared to storm hundreds of thousands of Cao Cao troops alone to save Liu Bei's son A Dau, becoming a famous general in the world. honorable posterity.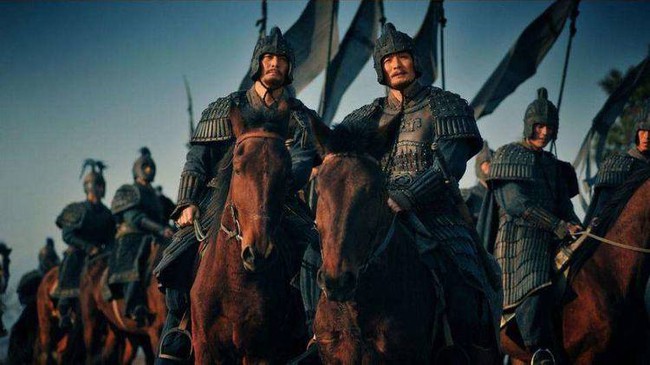 But few people know that, beside Luu Be at that time, there was a brave general who was not inferior to Trieu Tu Long, it was just that this person was rarely mentioned in the Dien Nghia book. That was the commander of the Bach Mao army of the Shu Han Dynasty – Tran Dao.
Tran Dao, Tu Thuc Chi, Nhu Nam (Du Chau), has a knack for using long spears. He joined the army when Liu Bei assumed the position of governor of Yuzhou. It can be said that Tran Dao is one of the first veteran characters of the Thuc Han Dynasty.
Tran Dao fought bravely, fame and strength were not inferior to Trieu Van. Up to now, in the memory of posterity, both people often appear next to Liu Bei and Zhuge Liang, responsible for protecting the safety of the emperor and the general.
In fact, Trieu Van and Tran Dao were not mere bodyguards, but the commanders of the most elite army of the Shu Han Dynasty. Therefore, only Emperor Chieu Liet or Zhuge Liang had "left (left) Trieu Van, right (right) Tran Dao".
Just like Trieu Van, Tran Dao was brave and resilient, and at the same time assumed the position of military guard of the Thuc dynasty, and was appointed as Dinh Marquis. Only Trieu Van differs in that, Tran Dao also has another special identity, which is the closest bodyguard of Liu Bei – the commander of the White Mao army.
As described by Zhuge Liang, White Mao soldier is the most elite army of the Shu Han Dynasty, founded by Liu Bei in the first time of creating his career, responsible for protecting the safety of the emperor. The proof is that Bach Mao soldiers saved Liu Bei's life countless times, turning danger into safety. It can be seen that this is the most powerful fighting force of the Shu Han Dynasty.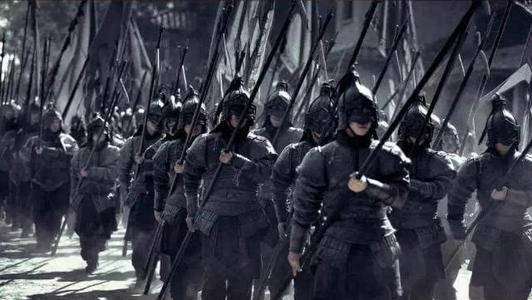 Tran Dao is the commander of the Bach Mao army, of course, in addition to being brave, he is also the most trusted by Liu Bei.
In 221, in order to avenge his brother Guan Yu and regain Xingzhou, Liu Bei marched to Dong Ngo, but unexpectedly he was hit by a fire attack by Luc Ton, then fled to Vinh An.
At that time, holding the boundary between Thuc Han and Dong Ngo was Pho Dong and Tran Dao.
Tran Dao took a spear and rode a horse, led the Bach Mao army to stop tens of thousands of Dong Ngo troops to save Liu Bei, then retreated to Vinh An. And Vinh An is the place where Bach Mao soldiers later stationed and is also the last place of Tran Dao.
In 226, Tran Dao officially replaced Ly Nghiem as the second admiral of Vinh An, taking on the task of defending Dong Ngo. He held this position until his death.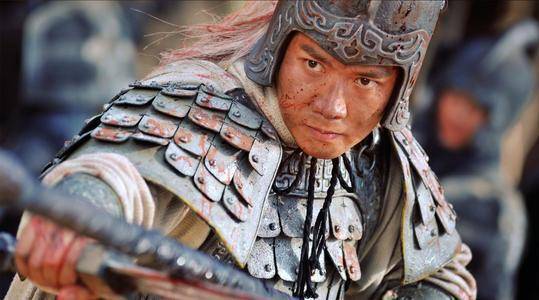 Compared to Trieu Van, Tran Dao probably lacks the heroic mettle among hundreds of thousands of soldiers, but is much more responsible and dedicated. Otherwise, how did Liu Bei trust Tran Dao as the commander of the strongest army of Thuc Han – Bach Mao army? Moreover, why not let Zhao Yun hold the White Mao army? This shows that Tran Dao's martial arts is not only equal to Trieu Van, but sometimes even superior. It is only under the pen of La Quan Trung in "Three Kingdoms of Expression", Trieu Van has become an existence like a "god" of invincible victory, making Tran Dao's reputation and talent overshadowed in the eyes of the future. position.
So, why in "Three Kingdoms perform meaning", a famous general like Tran Dao became so blurred?
First, although Tran Dao and Trieu Van both share the same name in the ranks of talented generals, the writing about him is only a few lines. Moreover, Trieu Van is listed in "Three Kingdoms Chi – Thuc Thu – Quan Truong Ma Hoang Trieu story". Accordingly, it can be seen that, although the positions are similar, the importance of Tran Dao and Trieu Van to Thuc Han is different from one world to another.
Second, "Three Kingdoms" only needs a heroic Trieu Van, invincible and invincible, it is enough to create another powerful Tran Dao, it will be counterproductive. Therefore, La Quan Trung built the legend of Tran Dao associated with Trieu Van, thereby borrowing Trieu Van's talent to show Tran Dao is also a famous character in the Three Kingdoms.
(Source: Sohu)
https://afamily.vn/tam-quoc-con-co-1-de-nhat-chien-than-thong-linh-doi-quan-tinh-nhue-nhat-thuc-han-nhung-bi-su- book
You are reading the article
Not Trieu Van, this is the strongest general in the Three Kingdoms

at
Blogtuan.info
– Source:
Afamily.vn
– Read the original article
here