Perhaps, many people have been encouraged by their parents to study hard so that they can work in the office later, "sitting at the desk" is both cool and does not have to exercise much.
However, the workplace is not only leisure and happiness. It is also full of invisible pressures that make us easily tired, irritable or even become "office Zombies" at times.
What is the reason why people in the "office" are easily stressed?
First of all, the workload is overloaded but the salary is not worthy. No one will want to strive or give their best at work if they do not receive the amount corresponding to the effort they have put in. Even the fact that companies are "stingy" about salary is also one of the reasons why they cannot keep good employees.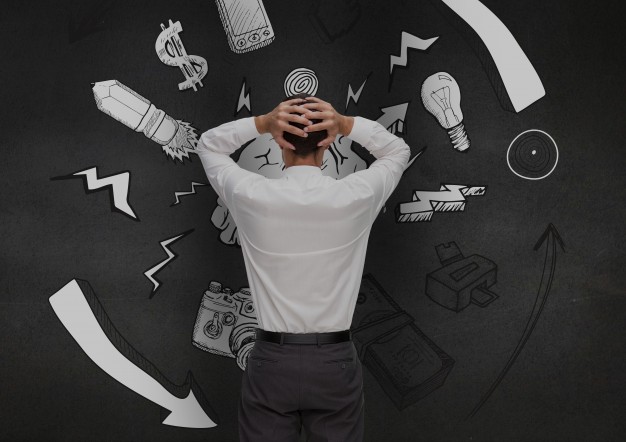 Stress is a common disease for office workers
Secondly, the working environment in the office is mostly boring and repetitive from day to day. Before waking up, do you know what to do today? How will a day go and who will meet… This will eventually make everyone emotionally numb and depressed.
Third, the competitiveness and mutual pressure between employees and employees, between employees and bosses are quite high. If you are not brave enough to fight, it is easy to be eliminated.
Work pressures that office workers face
– Worry about appearance: Some companies have their own dress code, others allow free, unrestricted wear. This makes office workers have to spend a lot of time choosing clothes every time they go to work.
– Stress in behavior: Especially with new employees, you are worried about how to behave properly with each position in the company, especially how to respond to your superiors and colleagues.
– The battle of factions: It's awkward for office workers to work in a multi-party environment. Every day, you will often have to witness your colleagues talking bad about each other. Therefore, you are forced to join a faction and if you stand in the middle, it will be very easy to be shunned.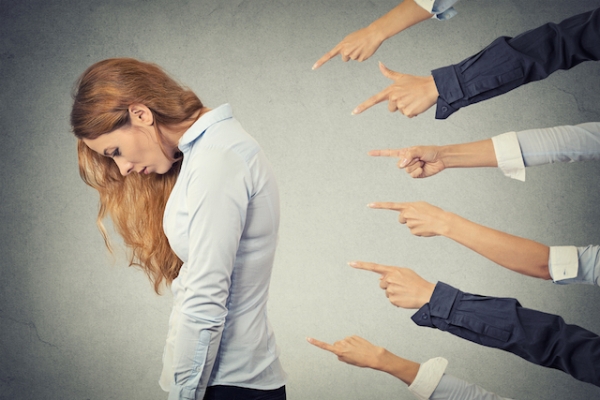 Office people are tired of pressure from colleagues
– Pressure from the jealousy of colleagues: If the company is lucky to not split into factions, there are certainly still individuals who secretly hate you. This is the type of work pressure that comes from being jealous of the achievements of a colleague who is higher than you. Usually this type of conflict often falls on new members joining the collective. In a familiar working environment, it is often difficult for people to accept new factors because they can cause negative effects on them. Therefore, people often have actions to boycott and isolate people who are better than them.
– Pressure from family: For women, let's say your job ends between 5:00 p.m. and 5:30 p.m. or even later. After that, you are busy picking up your children, going to the market and cooking rice. So many unnamed jobs are enough to crush you every day.
As for men, they often have more pressure on salary than worrying about rice, clothes, money. Because the office salary is usually not too high, sometimes even the company owes the salary for a long time.
How to reduce stress at work
– Increase exercise: Many psychologists believe that gentle activity can help improve your mood, increase oxygen and help blood circulation better. If you are going to work, go back and forth after about 1-2 hours of work instead of sitting still. In the evening, try to participate in sports such as jogging, cycling, …
– Improve communication skills, work handling: Find the gap that you are missing and fill it. That is the most effective and fastest way to help you regain the trust of your colleagues and superiors. Because no one will be jealous of a person who is both good and confident, and gets along with everyone.
Cultivate positive relationships in the workplace: More friends, less enemies, if there are close friends at work, the employee's ability to stick with the company will be much higher. In fact, having someone to understand your joys, your insecurities, your worries at work or even just quietly comforting you when you are scolded by your boss is enough to bring solace and clear your mind. very big reason.
– Learn to say no and frankly talk to your boss about designing a more attractive job: Many of us, when we are tired and bored with work, rush to find another company. Meanwhile, the simplest way is to know how to refuse if you are assigned too many tasks; or frankly discuss with the manager about the desire to be assigned another more suitable position. Maybe you'll find where you belong?
In the end, work is not all of our lives but every day you must spend at least 8 hours at work. So, turn your troubles into joy and create your own happiness wherever you are.
https://cafebiz.vn/nghe-ngoi-ban-giay-khong-chi-co-mau-hong-dan-cong-so-met-moi-voi-cong-viec-ap-luc-voi-cuoc- study
You are reading the article
Office people are tired of work, pressured by the war between factions, even wearing whatever they wear every day feels a headache.

at
Blogtuan.info
– Source:
Soha.vn
– Read the original article
here