World
Only 1 round of 9 minutes, no referee
"I really miss the feeling of punching an opponent. I have watched Buakaw's matches in the past and understand why he didn't want to fight me in the ring. It was because he would definitely be beaten by me. "extermination".
They don't want to punch with their bare hands. So I agree to wear gloves, I am willing to lose weight to 72kg if they want. But I only ask for one rule: play a nine-minute round in a row without a referee until one of them is eliminated and the winner is the winner. But his manager said no." That's Dave Leduc's latest challenge to Buakaw.
According to Thai newspaper Sanook, this is the 5th time that Leduc has sent a provocative battle letter to "Saint Muay Thai". 30-year-old Dave Leduc is currently the champion of Lethwei – Myanmar's boxing, which is considered the most brutal hand-to-hand martial art in the world, ranked above MMA.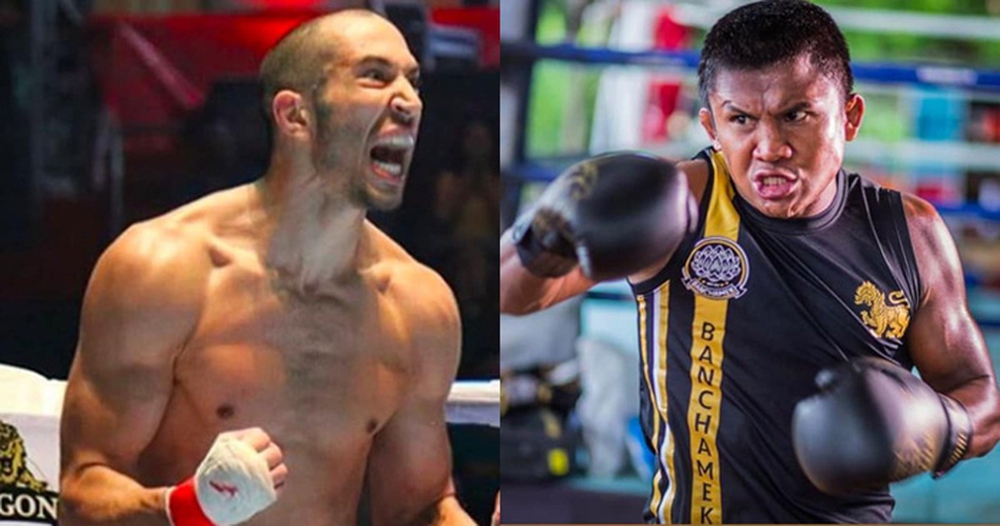 Dave Leduc repeatedly challenged Buakaw.
Dave Leduc holds Canadian citizenship but currently lives in Myanmar and receives a lot of love from the people of this country for widely promoting the image of Lethwei martial art to the world. In terms of achievements, the puncher who is known as "the most brutal boxer in the world" is not too prominent when he currently has 6 wins and 6 losses.
Since mid-2020, Dave Leduc has repeatedly challenged Buakaw, even bringing stories in the "Saint Muay" family to jokes for the purpose of attracting attention. However, the two sides have not come to a common agreement for this exciting match to take place.
Before the opponent's challenge, Buakaw's representative shared in Sanook newspaper: "If you look at the opponent, we are clearly at a disadvantage in terms of bodybuilding and weight but I have to say that Buakaw has never been afraid of anyone. There have been many discussions to organize this match to take place on this date. 2021 but it hasn't made it yet.
Buakaw is a professional boxer, so going to the ring is mainly to make money. We asked for a certain amount of money to be able to play. Which means Buakaw can't fight Dave Leduc for free, no one in this world does. He has to pay us.
But when we mentioned this, I don't understand why he kept quiet. Meanwhile, he is still trying to "stuff" Buakaw's name in to constantly post on social media and always say that Buakaw doesn't dare to fight him, despite the fact as I mentioned above. We are professional fighters and will not come out to challenge this fighter in such a way. But if there is an organizer, there are clear rules, then everything is not a problem at all."
Up to now, there has been no official announcement about the match between Dave Leduc and Buakaw. In fact, Thai boxers are not bored with opponents who want to challenge him. Everything needs to be resolved clearly and fully in terms of money, then Buakaw will be ready to fight on demand. If this match takes place, fans will witness an attractive competition between two boxers who are considered "the most dangerous in the world".
Dave Leduc trains for the day of the Buakaw match.
https://soha.vn/vo-si-tan-bao-nhat-the-gioi-thach-dau-buakaw-chi-danh-1-hiep-9-phut-khong-trong-tai-20220420100934663.htm
You are reading the article
Only 1 round of 9 minutes, no referee

at
Blogtuan.info
– Source:
Soha.vn
– Read the original article
here