Đời sống
Proposing Covid-19 as an occupational disease, entitled to social insurance benefits for 6 groups of occupations
According to the draft circular stipulating the addition of Covid-19 disease to the List of occupational diseases entitled to social insurance, occupational Covid-19 disease is a disease arising during the working process due to employees being exposed to SARS-CoV virus. -2 is present in the working environment.
6 occupations with high risk of Covid-19 infection
According to this draft, occupational Covid-19 disease is a disease arising during the working process because employees have to be exposed to the SARS-CoV-2 virus present in the working environment. Also in the guidance on diagnosis and assessment of occupational Covid-19 disease, common occupations, jobs and sources of exposure to the SARS-CoV-2 virus include 6 groups.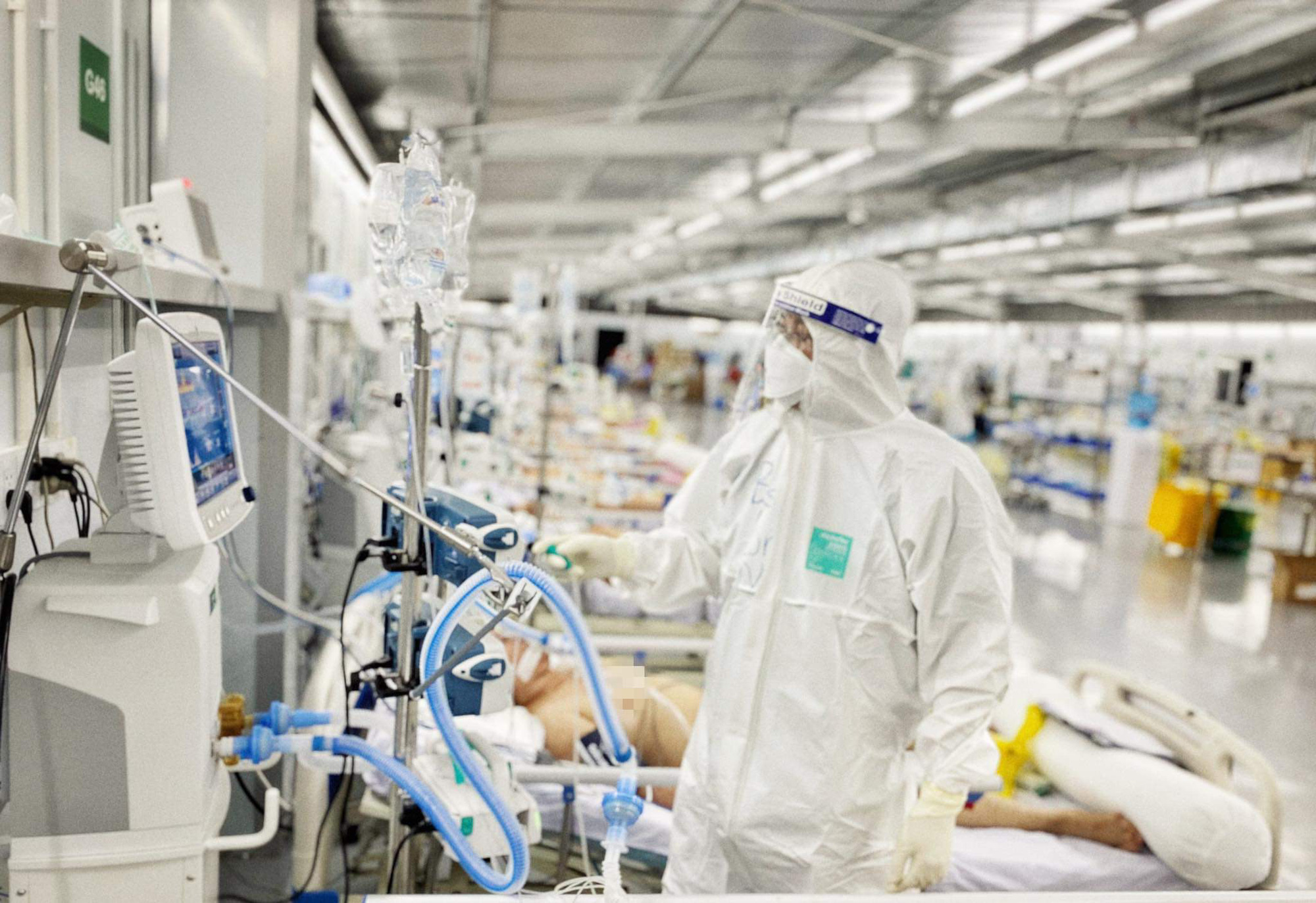 – People working at medical establishments.
– Persons doing occupations and laboratory work, taking samples, transporting samples, handling, preserving and destroying samples of SARS-CoV-2.
– People who do occupations and jobs in concentrated isolation areas, medical isolation at home, medical isolation in epidemic areas, support to take care of Covid-19 patients at home.
– People who do jobs, transport and serve Covid-19 patients.
– People who carry out occupations and jobs of transporting, burying, preserving, cremating and burying bodies of Covid-19 patients.
– Persons engaged in epidemic prevention, service and relief work for people infected with SARS-CoV-2, including: monitoring, investigation, and verification of the epidemic; Diplomatic customs officers, immigration officers; Officers, professional soldiers, non-commissioned officers, soldiers, defense civil servants, national defense workers and employees; Soldiers and officers of the police force; People with other occupations and jobs are assigned to participate in the prevention of the Covid-19 epidemic.
"These cases have the minimum exposure time (the shortest time of exposure to harmful factors during the working process to cause occupational diseases): one time. Time period since the employee has stopped being exposed to harmful factors until the time when there is still the possibility of disease development due to that harmful factor is 28 days", emphasized the draft.
Dossier for social insurance benefits when considering Covid-19 as an occupational disease include what?
According to the draft, dossiers of entitlement to occupational disease policy with a diagnosis of Covid-19 disease must be accompanied by a discharge paper or a summary of the medical record recorded as having been infected with Covid-19 disease, or a positive test result for Covid-19 disease. SARS-CoV-2 virus by RT-PCR technique or equivalent test according to regulations of the Ministry of Health.
The above workers who are diagnosed with Covid-19 disease between February 1, 2020 and before the effective date of this Circular are entitled to make occupational disease dossiers, undergo medical examination and assessment and enjoy benefits occupational diseases according to the regulations….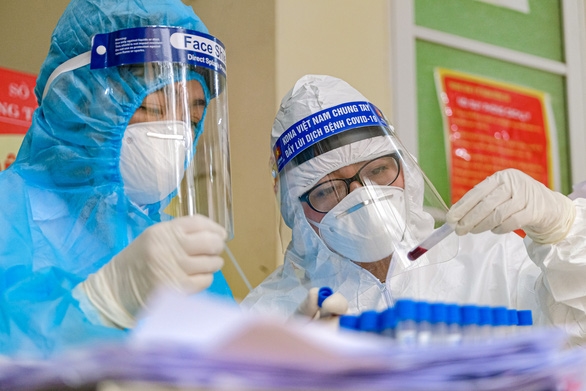 The draft also specifies the sequelae of recovery after Covid-19 such as: Whole body (long-lasting symptoms such as fatigue, joint pain, muscle pain, taste disturbance, smell disorder, hair loss); Respiratory (dyspnea, cough, decreased pulmonary ventilation function, interstitial pneumonia, pulmonary fibrosis, pneumonia).; Cardiovascular (arrhythmia, myocarditis, coronary infarction, myocarditis, chest pain, hypertension.; Neurological (prolonged headache, sensory disturbances, motor paralysis, cranial nerve palsy). brain, epilepsy, late-onset Guillain-Barré syndrome); Autoimmune encephalomyelitis after Covid-19 infection; Kidney and urinary tract; Psychiatry; Stress-related disorders; Sleep disorders; Eating disorders.. ..
Time to examine and determine sequelae: after 6 months from the time of Covid-19 infection.
The Ministry of Health said that people with Covid-19 disease apply the body injury rate in the respective organs and parts specified in Joint Circular 28/2013 of the Minister of Health, the Minister of Labour, Invalids and Social Affairs issued by the Ministry of Health. promulgate a joint circular stipulating the rate of bodily harm caused by injury, illness, disease and occupational disease.
Regarding the draft proposal to add occupational Covid-19 to the list of occupational diseases entitled to social insurance, Dr. Nguyen Dinh Trung, Head of the Department of Occupational Diseases (Institute of Occupational Health and Environment – Ministry of Health) said, According to the regulations of the Ministry of Health, Covid-19 is currently a group A infectious disease, has a rapid spread and high risk. Therefore, frontline forces fighting the epidemic, those involved in treating patients, testing samples, transporting patients… are at very high risk of contracting the disease.
Trung explained, suggesting that Covid-19 is an occupational disease entitled to social insurance will help employees feel more secure in their work because if they get sick, they will also be taken care of by the State's policies. Thanks to that, they will feel secure and do better on their duties, better prevent the epidemic.
You are reading the article
Proposing Covid-19 as an occupational disease, entitled to social insurance benefits for 6 groups of occupations

at
Blogtuan.info
– Source:
danviet.vn
– Read the original article
here