Thế Giới
QUICK READ April 20: UN urges Russia and Ukraine to cease fire over Easter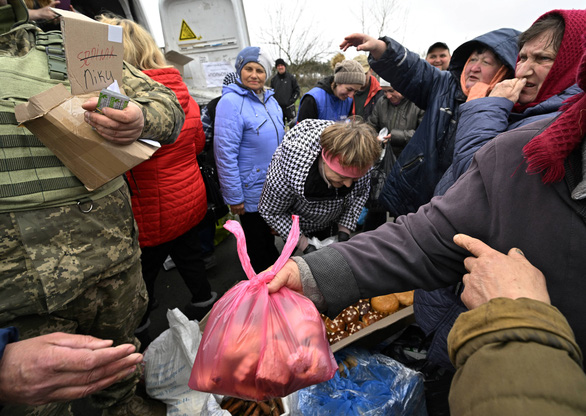 Volunteers distribute food to people in the village of Zalissya, north of the capital Kiev, Ukraine, April 19 – Photo: AFP
* Ukraine's deputy prime minister, Iryna Vereshchuk, said that the country had reached a preliminary agreement with Russia on the establishment of humanitarian corridor to evacuate the elderly, women and children in the city of Mariupol. "Given the dire humanitarian situation in Mariupol, this is where we will focus our efforts today," Vereshchuk wrote on Facebook.
* Norway announced that it will donate 100 Mistral anti-aircraft missiles to Ukraine. Norwegian Defense Minister Bjørn Arild Gram said that these are missiles that the country is about to get rid of but are still very modern and effective for Ukraine, according to the Guardian.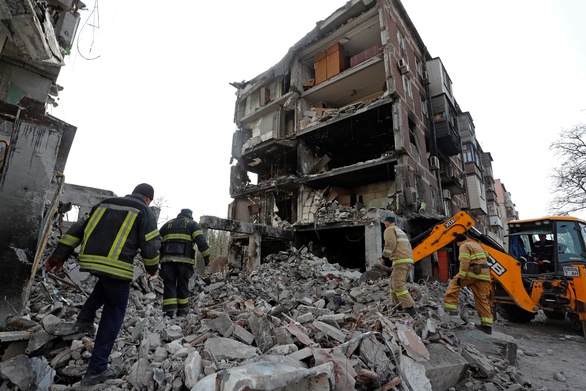 Rescuers work at a residential building damaged in the Russia-Ukraine conflict in the port city of Mariupol, southeastern Ukraine on April 19 – Photo: REUTERS
* Secretary-General of the United Nations (UN) Antonio Guterres on April 19 called on Russia and Ukraine to cease fire for 4 days during Easter week.

Speaking to the press, the UN Secretary-General stated that Easter has long been a festival of hope, but this year this week is being covered by a "dark cloud" of conflict and the lives of hundreds of thousands of people are being lost. in the "thousand pounds hanging hair" position.
According to him, the ceasefire agreement will allow civilians to be safely evacuated from the war zone, helping to bring humanitarian aid to the hardest hit areas, especially the cities. Mariupol, Kherson, Donetsk and Luhansk.
* Xinhua News Agency quoted Deputy Prime Minister of Ukraine Iryna Vereshchuk on April 19 as saying that the country and Russia had carried out 5th prisoner exchange since Moscow began a special military operation in Ukraine on February 24.
According to Ms. Vereshchuk, in this prisoner exchange, there were 76 Ukrainian prisoners of war, including 16 civilians. However, she did not say how many Russian prisoners of war the country had freed. Russia has not commented on the latest prisoner exchange.
* According to Reuters news agency, in exchange with the International Atomic Energy Agency (IAEA), Ukraine said: Direct communication has been restored between the Chornobyl nuclear power plant and the country's atomic energy regulator. after Russian forces left here at the end of March. IAEA Director General Rafael Grossi called this development "very good news", and said he would lead a team of experts to the plant at the end of April to conduct a series of assessments.
* According to Al Jazeera Radio on April 20, air raid sirens was activated in the Mykolaiv region (southern Ukraine) and several residents reported explosions. On Facebook on the morning of April 20 (Vietnam time), Mayor Oleksandr Sienkevych of Mykolaiv said "once again explosions have taken place in Mykolaiv. Please stay away from windows".
People in the city of Mariupol in southern Ukraine, dragons and snakes drag their belongings to evacuate on April 19 – Photo: REUTERS
* On April 19, Reuters news agency quoted a source as saying that in the next few days, US President Joe Biden will announce another military aid package for Ukraine with a value equivalent to the $ 800 million package announced this week. prior to.
Meanwhile, according to AFP news agency, John Kirby – Pentagon spokesman – announced: "from the past two weeks" the Ukrainian military has received more fighters and spare parts for damaged ones. Mr. Kirby did not specify which country sent the plane to Ukraine, but revealed it was a Russian-made aircraft that Ukrainian forces had requested because they only knew how to use this type.
He also confirmed that Washington only supports the transportation of spare parts, but does not provide any aircraft to Kiev.
* On April 19, Russian Foreign Minister Sergei Lavrov confirmed that Moscow had begun a new phase of special military operations in Ukraine. In an interview with channel India Today, Mr. Lavrov predicted this would be a "very important moment".
Russia has also taken full control of Kreminna, a small city of more than 18,000 people in eastern Ukraine, according to reports. Guardian April 19th.
* Canadian Prime Minister Justin Trudeau announces sanctions targeting people close to Russian President Vladimir Putinincluding Putin's two daughters, Maria Vorontsova and Katerina Tikhonova.
These two children, now 36 and 37 years old, have been sanctioned by the US, UK and European Union (EU) recently.
According to Canadian authorities, more than 1,200 people and entities in Russia have been subject to Canadian economic sanctions since 2014 when Russia annexed Crimea. Since Russia's special military operation in Ukraine from February 24, there have been 750 new sanctions imposed by Canada on individuals in Russia.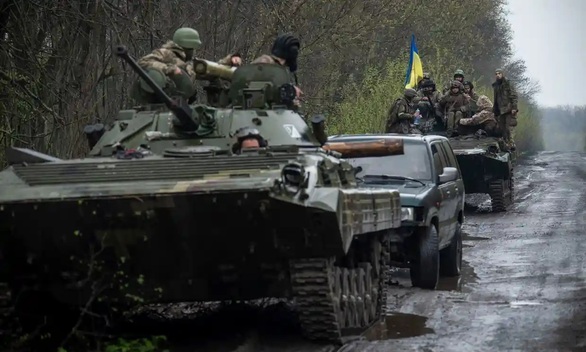 Ukrainian soldiers in the east of the country – Photo: REUTERS
* Russia again called on Ukrainian troops at the Azovstal steel plant in Mariupol to lay down their weapons, and said its troops will cease fire on April 19 when this call comes into effect. The Interfax news agency said no Ukrainian soldiers responded to a similar call from Moscow on April 18.
Meanwhile, Russian television said about 120 civilians living near the Azovstal plant had been evacuated through humanitarian corridors.
* On April 19, according to Reuters news agency, Ukraine's Defense Ministry said that the goal of Russia's new offensive in eastern Ukraine is to control the entire Lugansk and Donetsk regions, establish a land link between the two countries. this territory with the Crimean peninsula and destroy the Ukrainian armed forces.
* General Mark Milley – chairman of the US Joint Chiefs of Staff – chaired an online meeting with many US allies on April 19. According to CNN, military leaders shared assessments of the ongoing hostilities in Ukraine, including multilateral security aid to help Kiev regain and defend its sovereignty.
The meeting included leaders from the US, Australia, Canada, Denmark, France, Germany, Greece, Italy, the Netherlands, Norway, Portugal, Sweden, Turkey and the United Kingdom.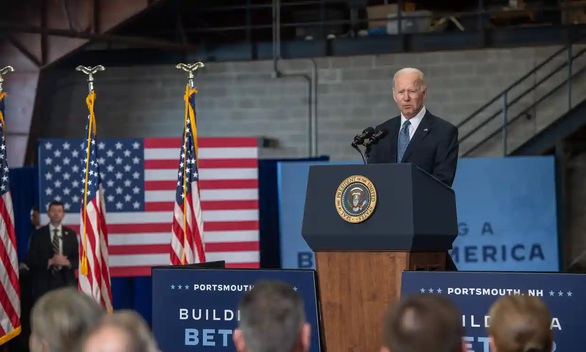 US President Joe Biden speaks to the press in New Hampshire, USA – Photo: REX
* According to Reuters, US President Joe Biden, British Prime Minister Boris Johnson and Canadian Prime Minister Justin Trudeau have pledged to send more types of artillery systems to Ukraine.
* On April 19, in the state of New Hampshire, US President Joe Biden replied that he did not know when asked if he was going to Kiev, according to CNN.
"The answer is I don't know. I've been to Ukraine many times, just haven't been there recently," Biden said.
* According to Reuters, Russia has handed over 60 soldiers and 16 civilians to Ukraine in the fifth round of prisoner exchange between Moscow and Kiev.
* Ukraine's negotiator Mykhailo Podolyak told Reuters News Agency that it is difficult to say when the next round of direct peace talks will happen, because Russia is now "making serious bets" on its attack. in eastern Ukraine.
You are reading the article
QUICK READ April 20: UN urges Russia and Ukraine to cease fire over Easter

at
Blogtuan.info
– Source:
tuoitre.vn
– Read the original article
here