Business
Real estate prices increase everywhere, "virtual profits" but "bury" real capital
Land prices are increasing everywhere
The market report of the first quarter of 2022 of batdongsan.com.vn shows that, in the first three months of the year, interest in land types and project plots has increased sharply in many provinces and cities.
Accordingly, in the North, the selling price of land and land plots in the North continued to increase. Specifically, the selling price of residential land in Bac Giang increased by 35%, followed by Hai Phong with a price increase of 29% compared to the average in 2021. Other provinces such as Bac Ninh and Quang Ninh respectively recorded land prices up 16. and 20%.
In Hanoi, the price of land for sale in Chuong My district increased by 74% compared to 2021, the highest increase in the Northern region and the highest in the country. Other districts in Hanoi such as Dong Anh increased by 20%, Gia Lam by 21%, Quoc Oai by 26% compared to 2021.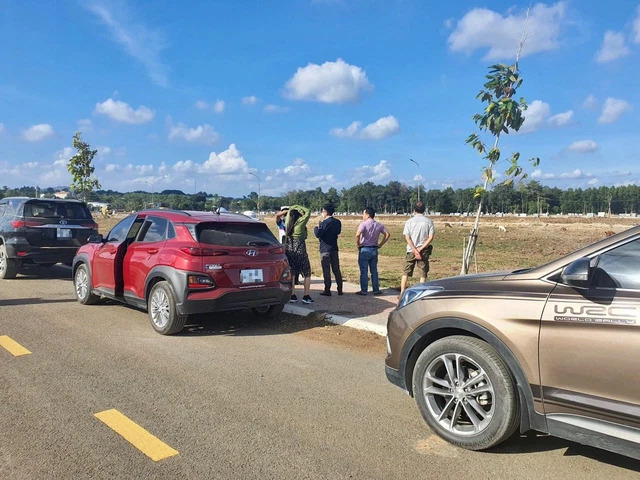 In the central region, the selling price of land plots also recorded an increase compared to last year, in which, Thanh Hoa increased by 35%, Khanh Hoa increased by 26% and Binh Thuan increased by 13%. Besides the fluctuating land price, Lam Dong, Khanh Hoa and Da Nang provinces have increased the number of online users searching for land plots by 41%, 35% and 32%, respectively.
In the southern region, Ho Chi Minh City's land is vibrant in the suburbs. Interest in land plots in Cu Chi (HCMC) increased by 25%, Binh Chanh increased by 10%. In the Southeast region, there was also an increase in land prices in the first months of the year. Meanwhile, land prices in Dong Nai increased by 7%, Tay Ninh increased by 12%…
Profit "virtual" but "buried" real capital
In general, the real estate price does not seem to show signs of slowing down, but moves in the direction of continuously increasing, and establishes a new price level. The price increased, but paradoxically, investors struggled to get out of the goods, there was a situation of "profit on paper", ie the asking price increased but it was difficult to find buyers.
DKRA's first quarter report of 2022 said that except for the land plot segment, which increased slightly by 6% in consumption compared to the previous quarter and the same period in 2021, the apartment, townhouse, and villa market faced difficulties. Including Ho Chi Minh City and neighboring provinces, less than 2,600 apartments were sold in the first 3 months of the year, only 45% of the previous quarter and 59% of the same period in 2021.
Even, the absorption rate in the market of townhouses and villas is just over 430 units, equivalent to 18% of the fourth quarter of 2021 and 65% of the same period last year.
In fact, after a period of time, land prices have increased by about 30-50%, even doubled, in some suburban areas of Hanoi, or hot fever provinces in recent times. If calculated, the land holder has made a big profit, but the current transaction situation shows signs of slowing down, making it difficult to find a buyer.
According to Mr. Bac – an investor in Hanoi, the plot of land he bought in Bac Giang since the beginning of 2021 is still in the "immovable contract", not yet sold. Although brokers in this area constantly release information about "land fever", buying and selling quickly.
"From 2021, when I saw my friends coming to Bac Giang to buy land, I heard that at that time the market had no goods for sale. In just a few days, I closed the purchase of a 150-square-meter land lot, with the price of 21 million VND/m2, totaling more than 3.1 billion VND," said Mr. Bac.
By the beginning of 2022, brokers in this area continued to spread rumors of "land fever", taking advantage of "following" to sell the land plot they were holding. But until now, it has been nearly 4 months, only 2 people of goodwill have come to see the land, the rest are just asked to know the price without any real need to buy. Meanwhile, Mr. Bac's land is sold at a lower price than the market.
"Before selling, I consulted a broker who sold this land, they valued my land at 27 million VND/m2, and added that I should keep it because the price will continue to increase. Based on this price, I'm selling 26 million VND/m2 so I can quickly close. However, it is still not possible to sell the land held. If you say that the land is very feverish, the price will increase so it will be difficult to sell", Mr. Bac asked.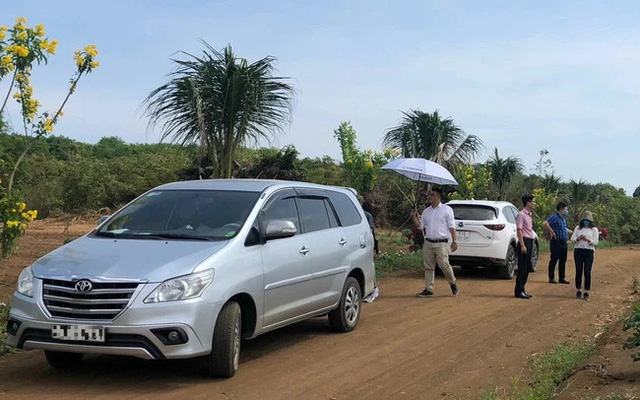 Many real estate brokers said that real estate prices in many places have increased in recent years, not only land plots but also the villa and adjacent segment have also increased rapidly to establish a new price level. However, in reality, there are very few real purchases in the market, while the questioners are many.
Real estate experts said that many investors have been "stuck" due to buying land in heat waves, while the development of infrastructure and services has not kept up. The high asking price of real estate, but not easy to sell, is making it difficult for project investors who plan to launch this year. In fact, some adjacent projects and shophouses have offered a selling price that has nearly doubled compared to last year, but buyers are not easy to find.
The current real estate market is showing that, in addition to the significant decrease in supply, the high price is a concern for homebuyers. There are many families who have saved 1.5 billion dong, thinking they can buy an apartment far from the center, but the actual price here has increased to 2 or 2.5 billion dong. The current increase in land prices makes it impossible for most workers and middle-income people to buy houses.
Looking at the real estate market over the past time, Deputy Minister of Construction Nguyen Van Sinh assessed: "Real estate prices continuously increase, in which housing, especially in urban areas, is too high compared to the ground level. general income of the people.
Real estate prices in some areas and segments, especially land plots, increased rapidly in a short time due to unclear information on administrative planning from districts and towns to districts and cities; on investment policy on construction of new urban areas, tourist areas, investment in airport construction. From there, it leads speculators and brokers to take advantage of them to blow prices and make a profit."
However, the paradox appears when the land price in many places due to speculation and inflated price continuously escalates, far ignoring the affordability of the vast majority of people with real needs. Accordingly, the phenomenon of "virtual interest" occurs, the price increase is only word of mouth while the actual transactions are very few.
Mr. Nguyen Quoc Anh, Deputy General Director of Batdongsan.com.vn said: "Although real estate prices increase, the liquidity will not necessarily be proportional because it depends on many factors".
Therefore, individual investors, especially investors using financial leverage, need to pay attention to two aspects:
Firstly, it is necessary to pay attention to survey the price level in the regions, because real estate prices in the North in many places have increased 3-5 times in the past time. The anchor price is at a high level, so there may be difficulties in liquidity.
Second, it is necessary to pay attention to the movement of investment cash flows.
https://cafef.vn/gia-bat-dong-san-tang-tran-lan-khap-noi-lai-ao-nhung-chon-von-that-2022041917313228.chn
You are reading the article
Real estate prices increase everywhere, "virtual profits" but "bury" real capital

at
Blogtuan.info
– Source:
cafebiz.vn
– Read the original article
here