Giving birth and raising children will make the mother's youth go away very quickly. Not only that, beauty and physique also changed a lot. But in fact, no mother has ever regretted having a baby and is ready to receive more angels if she is lucky.
That is probably also the feeling of the female singer Vy Oanh. She is currently a mother of 3 beautiful, talented and successful children. Few people know, in order to have the current property, Vy Oanh, like many mothers, sacrificed herself a lot.
After 2 times silently going to the US to give birth, Vy Oanh's beauty and physique changed a lot. She even once claimed to be a sow because she gained 24kg during pregnancy. "On the occasion of the year of the pig, I uploaded a picture of a pig playing oooh, rewarding myself on March 8 for being a sow twice, each time gaining 24kg (due to my body, I couldn't eat the baby even though it was very old). low starch, sweets)…"- said the female singer.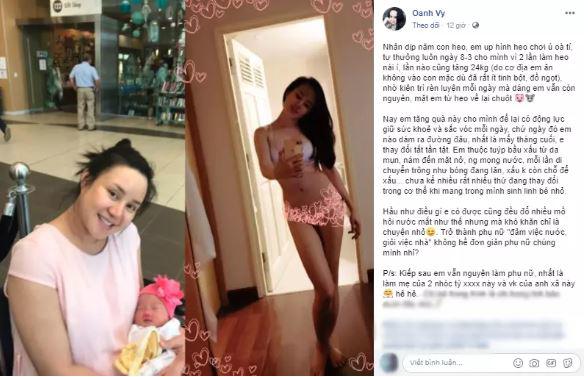 Although afraid of being ugly and stopping work, Vy Oanh is still determined to have a third child with her rich husband. "Actually, not to mention age, I think when an artist decides to have a child, it is a big sacrifice because of the specificity of his profession. In addition, I also have a business, so pregnancy will definitely affect the company's operations. Health and beauty must also strive to maintain more than previous pregnancies. But I believe this is a worthy sacrifice because I love children, want to have many children and am fulfilling my dream. My personality is not afraid of difficulties, outside looks fragile but inside is full of strength."
Indeed, what Vy Oanh sacrificed is completely worth it when a healthy, lovely little angel weighing more than 3kg, rosy, alert was born in mid-2021. She was given to her by her parents. lovely name Mio, in Japanese means beautiful. Perhaps the singer wants her daughter to grow up to be beautiful, beautiful and beautiful. Mio is currently almost 1 year old, her mother shows her pictures often on social networks. The girl was praised as pretty and lovely as an angel with a plump face, big round eyes with clear eyelids, dumpling cheeks and a plump mouth.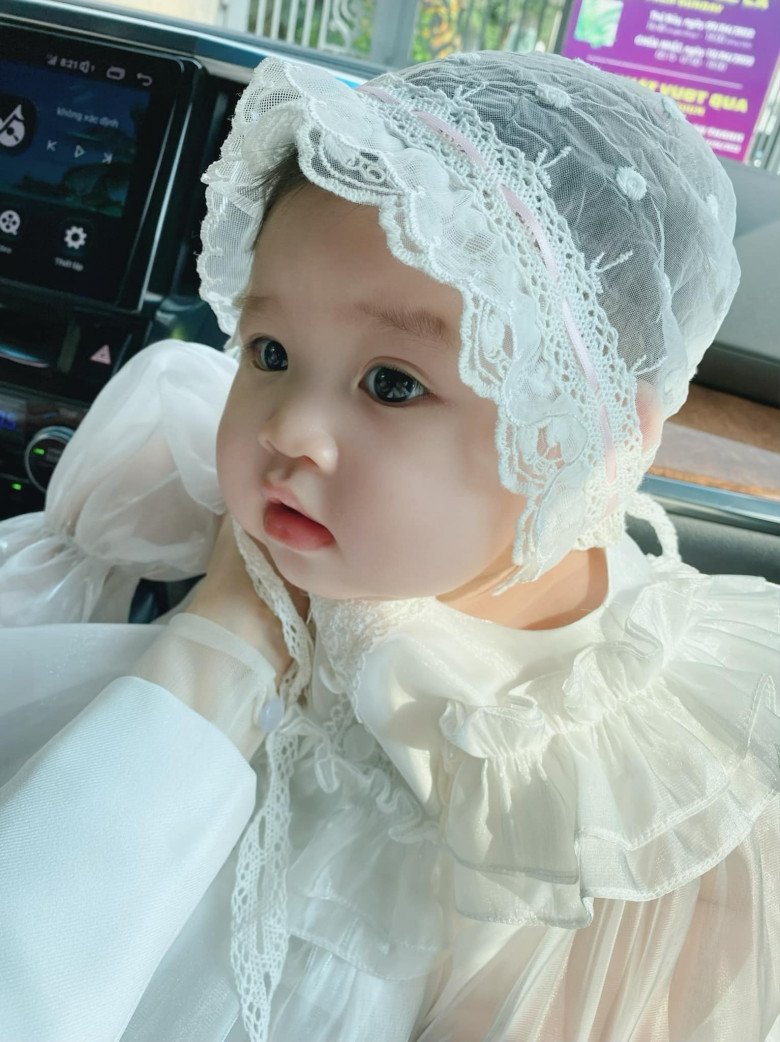 Vy Oanh's 3rd child captivates viewers.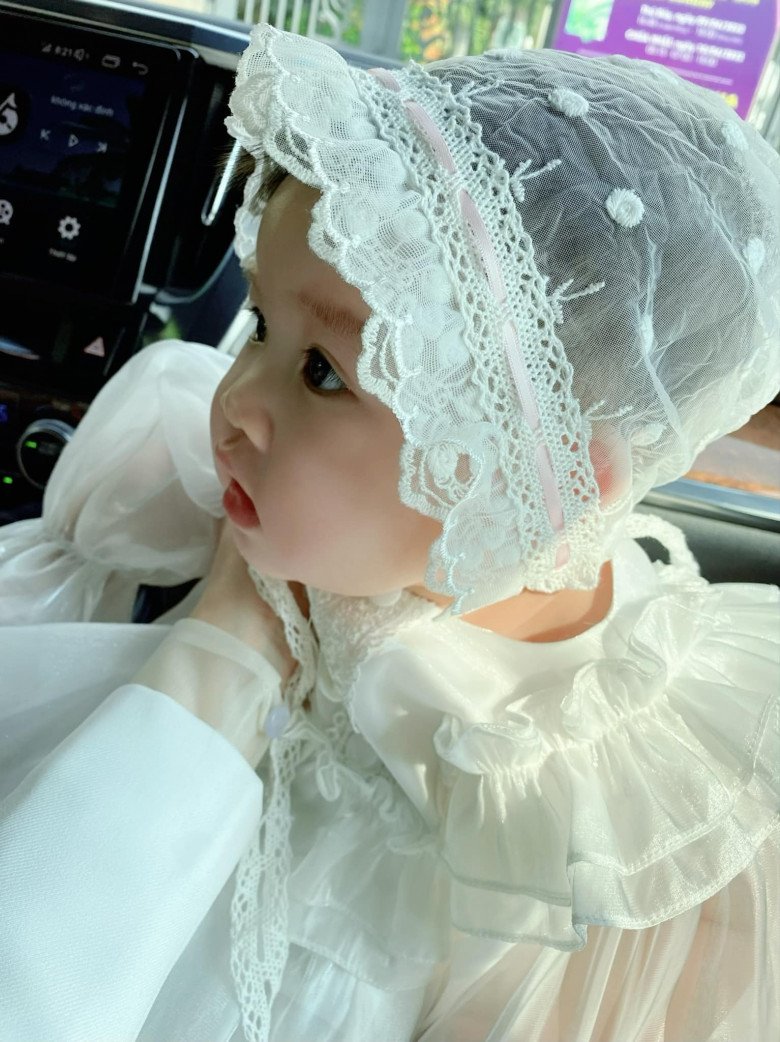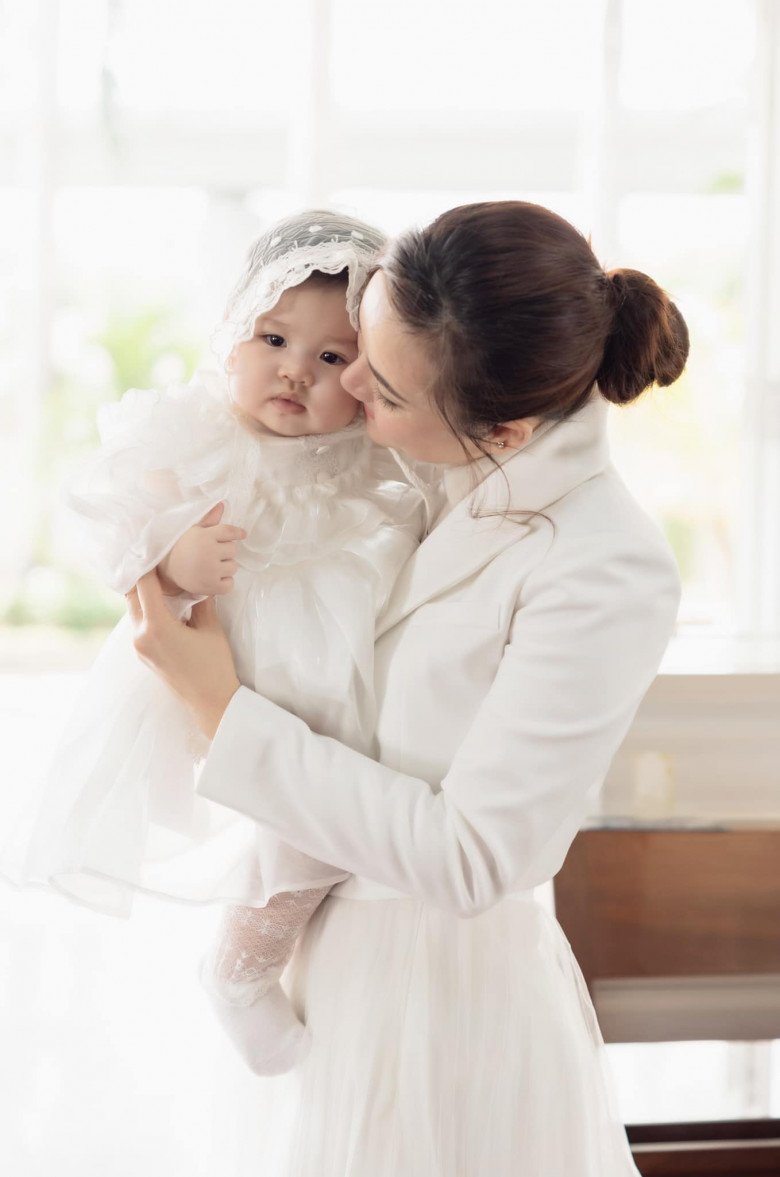 Vy Oanh loves a house with many children.
Sharing about the youngest son, the voice Green field said, the baby is quite difficult like the two older siblings and probably due to the genetics of the parents. Because of that, she took good care of her baby, trained her children in order from a young age, so Mio grew up very sneaky. The child has grown to be superior to his peers, smiling, healthy, chubby and loved by everyone.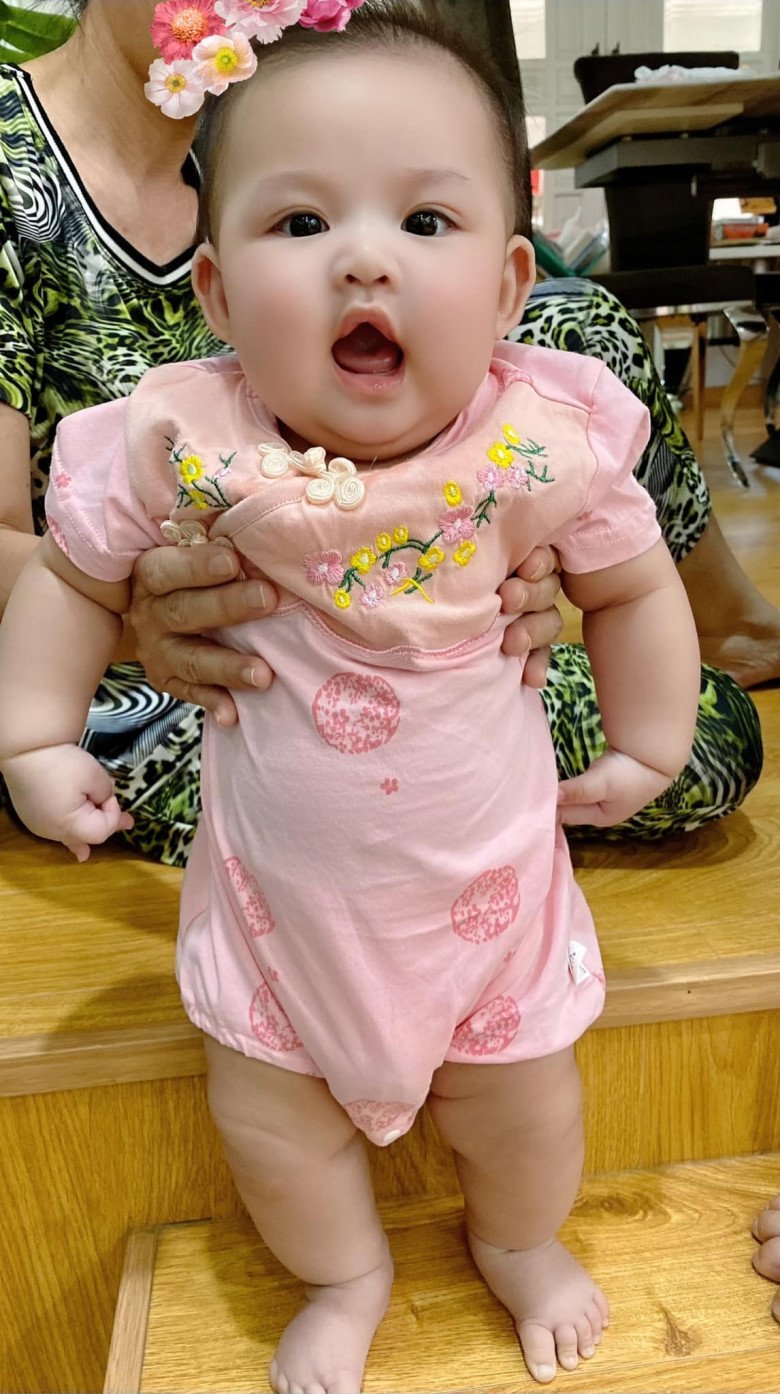 Mio is a thief, always wearing the clothes of older children.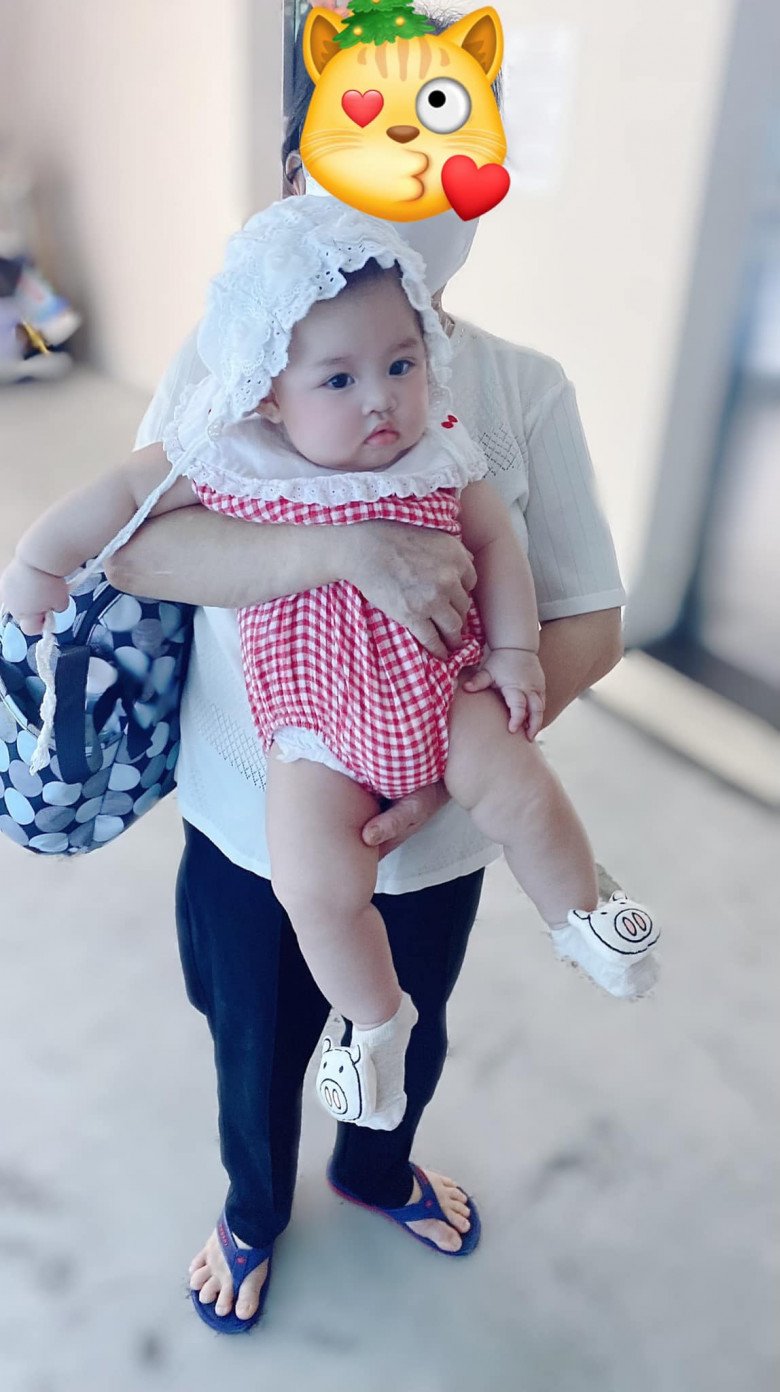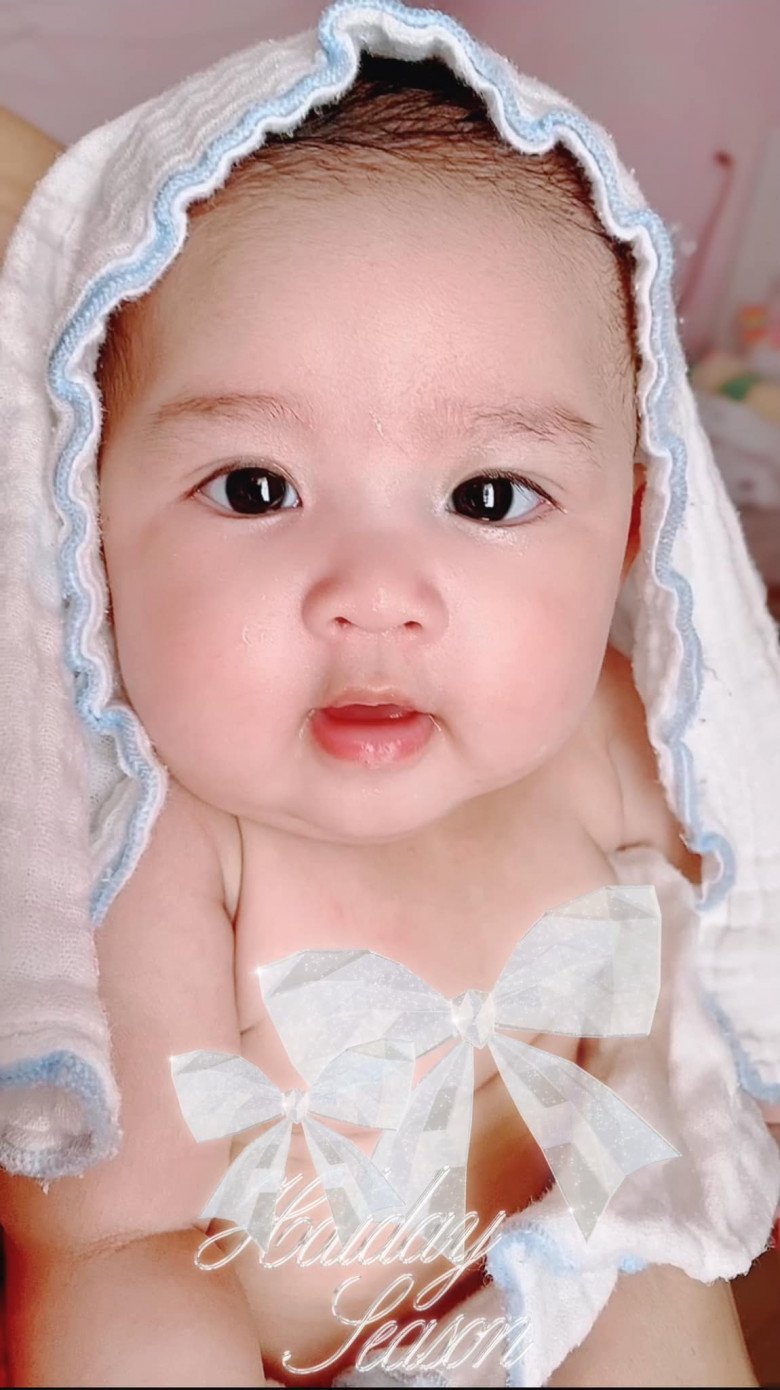 Her face is similar to her father's, but she has many beautiful features of her mother.
She also taught her two eldest children to love and yield to the younger Mio. However, parents themselves must also be fair and love their siblings and Mio equally, without bias so that their children will not be jealous. "Perhaps thanks to that, Elephant and Xu were so excited for her baby's birth, where to go or wake up, the first question was to ask where she was, mother. Seeing my children love each other makes me so happy. Thank you life for giving me 3 children, something I never thought I would be able to do before." – said the mother.
Since giving birth to Mio, Vy Oanh's work has also increased, from company activities to other jobs. But she always tries to make it right. "For me, children and family are number 1, all other jobs are ranked second. I prefer to be rich in spirit than material, so I don't chase after material things and fame. I know enough and find it funny. I'm satisfied with what I've worked so hard to build."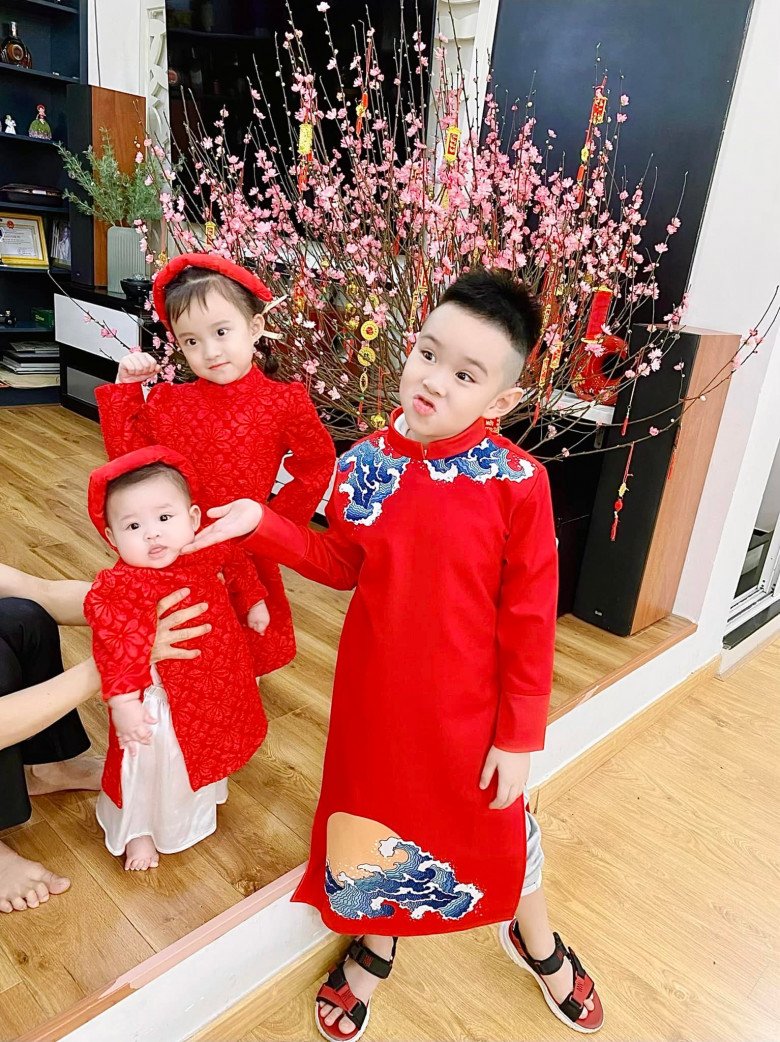 The two older siblings love Mio very much.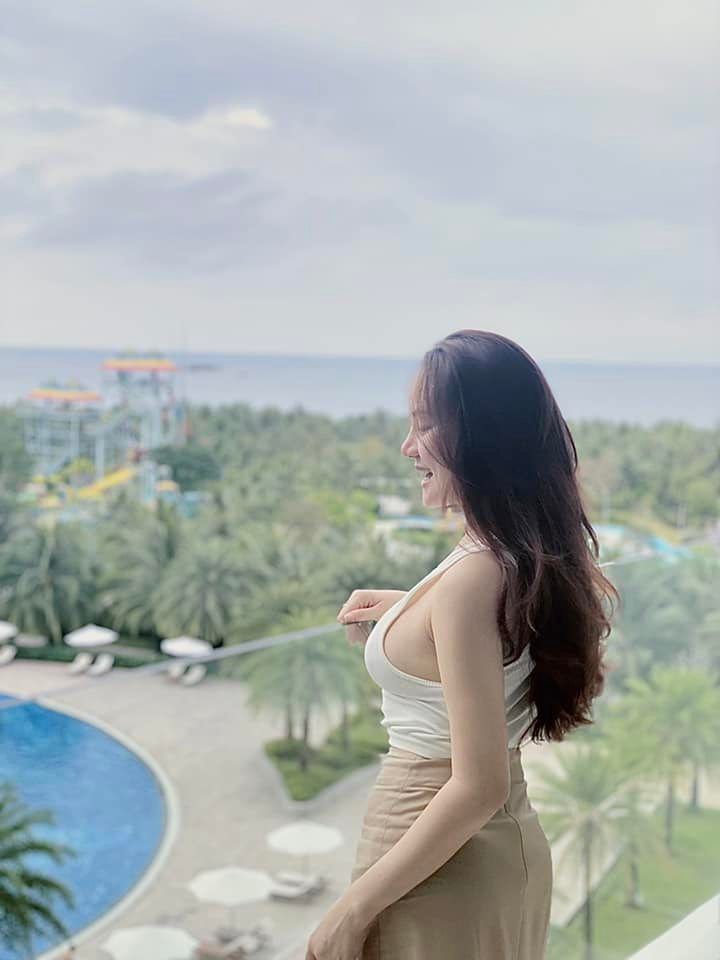 Vy Oanh also returned to shape very quickly after giving birth for the third time.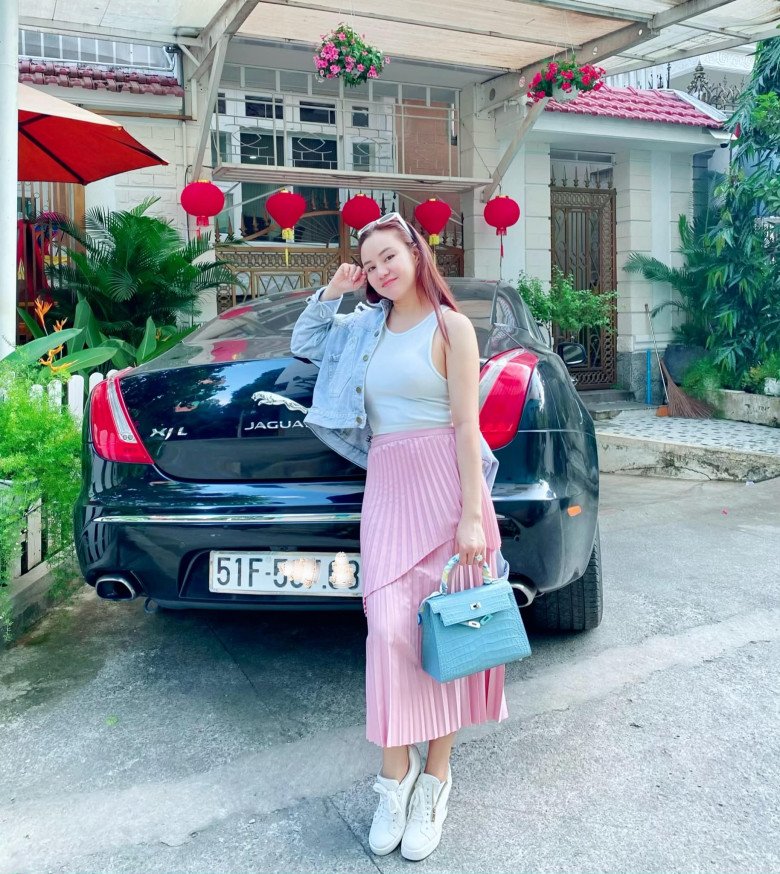 Few people think this is the body of a mother of 3.
You are reading the article
Self-identified sows after giving birth to 2 children, Vy Oanh decided to give birth more, now she has an angel girl

at
Blogtuan.info
– Source:
Eva.vn
– Read the original article
here