Gia đình
Stirring clip of husband beating his wife badly in front of 3 small children
April 20, 2022 14:32 GMT+7
A video clip of more than 5 minutes long, capturing images of violence in the middle of the night believed to happen in a family is going viral on social media.
The clip taken by a household's security camera captures the image of a man believed to be the husband who brutally assaulted his wife.
According to the clip, on the floor there is a family including 2 husband and wife and 3 small children lying down. The woman was lying down and using the phone when the man lying next to her jumped up, scolded and hit his wife in the face.
The man picked up the phone, opened it, and then continued to curse and hit his wife in the head and face. The wife holding the phone could only crouch, holding her head to shield her husband's anger and cruelty.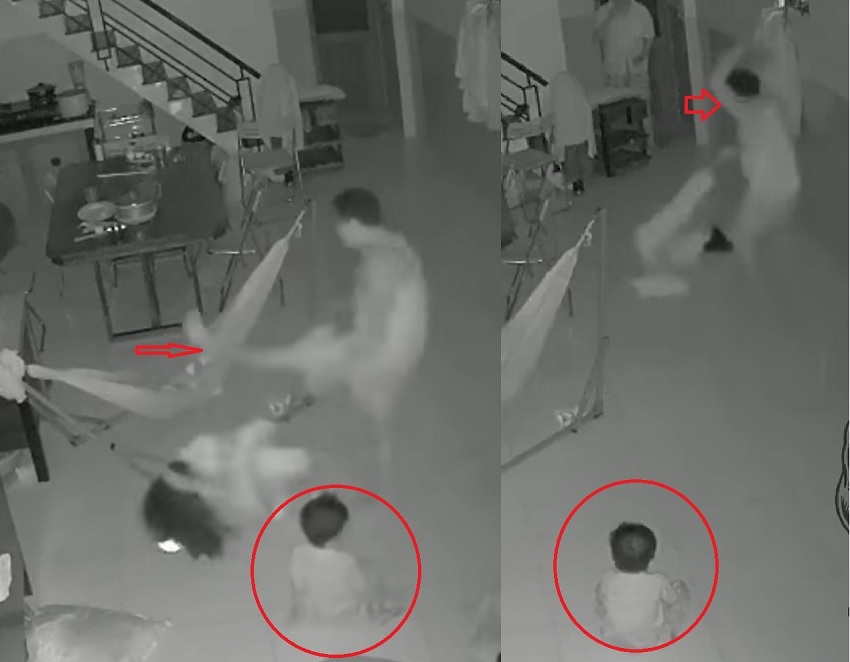 Image cut from clip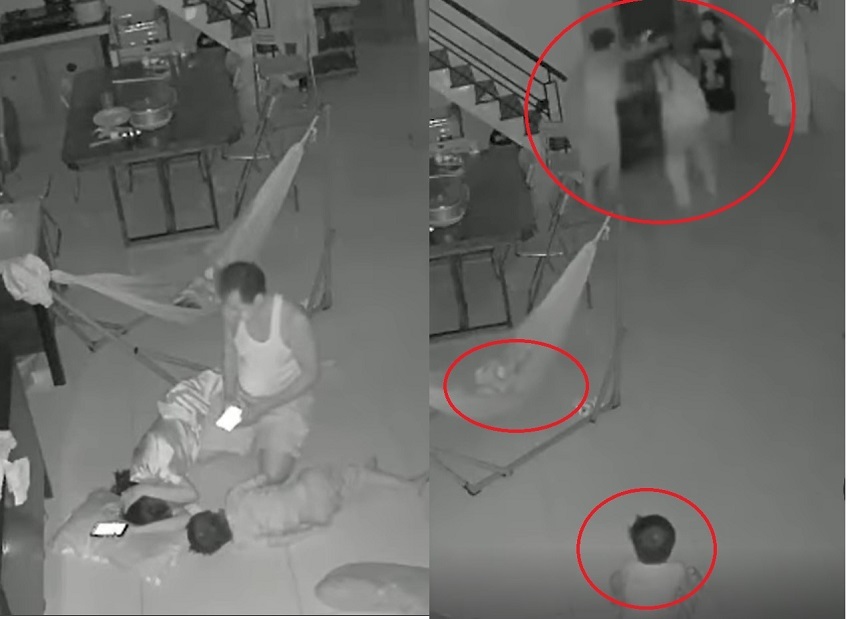 Image cut from clip
When the wife said something that made the man's anger flare up, he dragged her to the middle of the floor, punching and kicking her repeatedly with his limbs. The woman screamed and called her child to get up, open the door, and call the police to help her mother.
The noise of the parents made a baby sleeping in a hammock wake up crying, a boy sleeping on the floor next to his mother and a girl wearing a black shirt sat up. In front of 3 children, the man still did not stop the beating.
Even when another man in the house came out, he even took a long stick-like object and continued to assault his wife. Despite the screaming children, he repeatedly told his wife to get out of the house.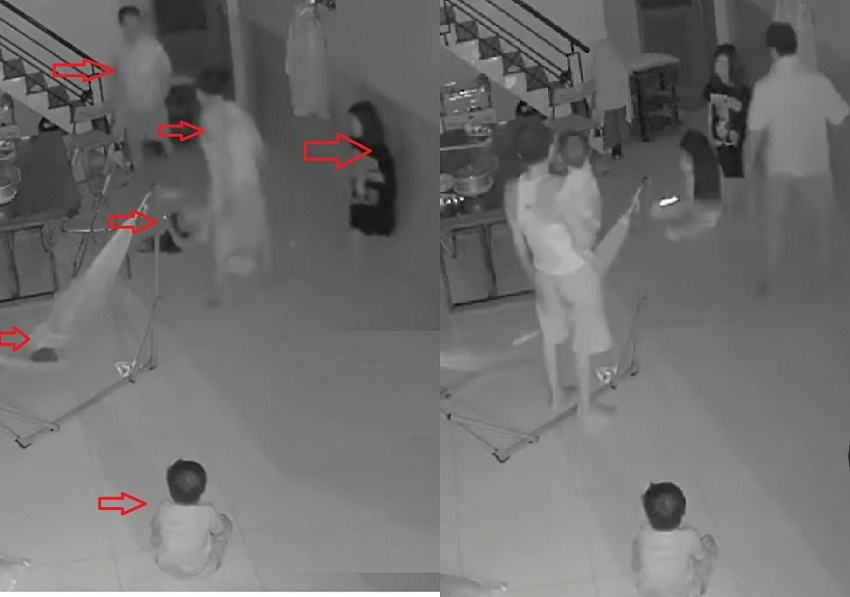 In front of 3 children and another man, the husband continued to assault his wife.
It was not until the girl ran to open the door and then came back to intervene, and the father came to hold the crying baby in the hammock that the wife could leave the house.
The incident is not clear where and when it happened but still attracts the attention of tens of thousands of netizens. Many people believe that, for whatever reason, parents, no matter how angry they are, should not have such violent words and actions in front of their children.
Some comments from the online community:
"The wife who was beaten like that without leaving the phone may also partly understand the reason. But it is not okay to brutally beat her in front of her children";
"The wife is really adding fuel to the fire, the husband is crazy to hit a few times to stop and then kick back and yell at him, then he goes crazy. Watching the video is not enough to say anything, it has its own cause. person, … But in the end, this guy's hand is too heavy, so he should restrain himself, and especially in front of children, he shouldn't";
"Just consider this scene as hot-blooded. Haunting. In the past, I was always afraid of my father hitting my mother, so now I just think why the woman didn't stand up";
"I was a victim of witnessing my father beat my mother. And now more than 20 years have passed, that haunting memory is still imprinted in my mind, I will never forget it. Now I promise myself I will never. so that I can have an obsession like I used to suffer";
Lam Giang; Clip: MXH
You are reading the article
Stirring clip of husband beating his wife badly in front of 3 small children

at
Blogtuan.info
– Source:
infonet.vietnamnet.vn
– Read the original article
here