Nguyen Dang Khoa, a parent, said that every summer, the whole family's activities are turned upside down. My brother and sister were busy working all day, couldn't arrange a babysitter, so he had to send her to a class for a few more cultural subjects, even though he always felt sorry in his heart whenever she asked: "When I go out for a summer vacation, I want to visit my grandma, moreover: "I also want summer days like my parents' childhood…"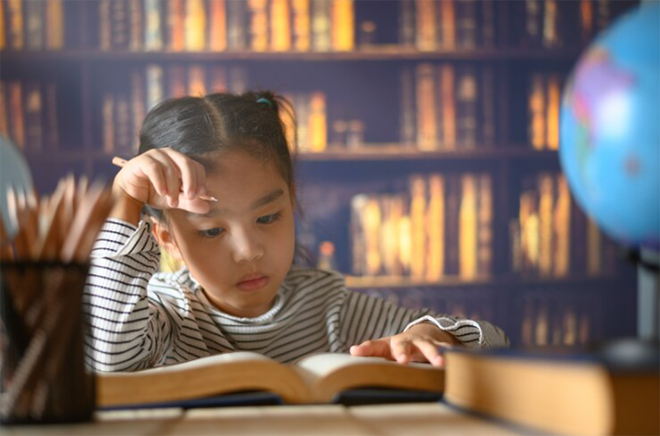 Please don't let summer become my "third term"?
According to survey data from the psychological counseling department of some high schools, the situation of students showing signs of stress related to learning, conflicts with parents has increased in recent years, especially is in the time of having to constantly adapt to the changes between online and face-to-face learning
Some surveys of children's organizations also show that 8 out of 10 sleep-deprived students feel very tired in class, and their ability to absorb decreases. Statistical results on 74 high schools, 34 junior high schools, 8 primary schools and 34 other educational institutions in Ho Chi Minh City also show that over 50% of students feel unmotivated to study, more than 30% feel stressed. pressure due to study.
"Unknowingly, the pressures of results and achievements drawn from the beautiful pictures of adults have created poor summer days for children's childhood. Worse, the long-term pressure and stress will lead to unpredictable psychological and physical consequences for the child."Ms. Mai Chi, mother of 2 children and at the same time is a child psychology consultant.
What summer does not lose childhood but still helps children get useful luggage?
How to give parents peace of mind and children to have a true childhood with memorable and rewarding summers, said Barnaby Pelter – an expert who has worked for a long time in the education industry at multinational corporations. I think that parents should start with their children's interests because young children will learn better when they learn what they like. Instead of forcing your child to learn, you can point them to discoveries that they may love. Children can not only acquire knowledge or form skills at school. Parents, let your children be creative if they are passionate about painting, create conditions for them to develop their talents if they like to dance and sing. Children can also develop safety awareness when going to swimming lessons, or add practical knowledge about life skills when going on a picnic with friends. "Listening to your child's interests and incorporating lessons into activities they love is a great way to nurture a love of learning."Mr. Barnaby concluded.

This is also an educational trend that is being widely applied in developed countries where children are free to explore and learn what they like. The same goes for language learning. Instead of letting your child think it's a second language subject, studying to get good grades in school, show her the door to the world when she masters an international language. Children do not necessarily learn grammar and vocabulary, they will absorb these when they discover and explore a topic they like, and through that, they will also acquire new skills that not all books teach. give it to me, an important baggage in my future…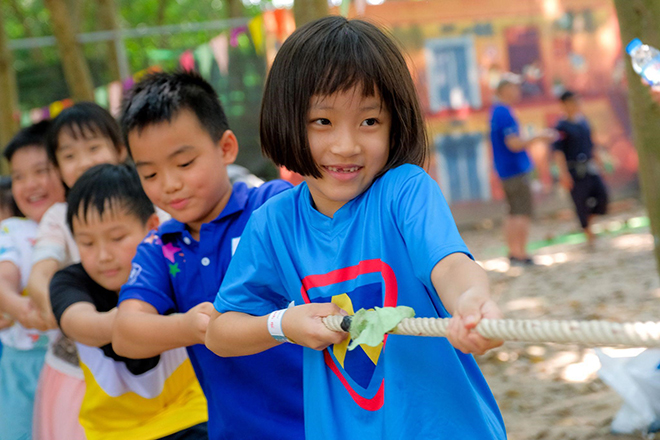 In Vietnam, parents can also refer to Apollo English's Summer in Tomorrow 2022 (Summer in Tomorrow Land) English program, which is applying this educational trend. This is a "tailored" program specifically for the generation of Vietnamese children, with specific psychological trends, so that they can have a memorable summer with countless interesting activities through which they can enjoy themselves. language skills, essential skills of the future such as: applied thinking, physical science, emotional intelligence… Specifically, after the course, children can understand themselves, master emotions, and react to others. self. Children know how to be selective when exposed to information online, plan to improve their health, design nutritious meals, … and many other interesting trend update skills.
The world is constantly changing, the most important thing is that your child has enough confidence and passion to learn to always master the future and become the best version of himself.
You are reading the article
Summer school, please don't force me!

at
Blogtuan.info
– Source:
Eva.vn
– Read the original article
here