Thị trường
The boy born in 1998 is determined to start a business with kind agriculture
Pouring billions into an agricultural project, succeeding and then collapsing when he was only 20 years old, but the young man Nguyen Van Dat did not give up. The eco-tourism village, cultivated in the beautiful scenery of the Ninh Binh countryside, is giving sweet fruits…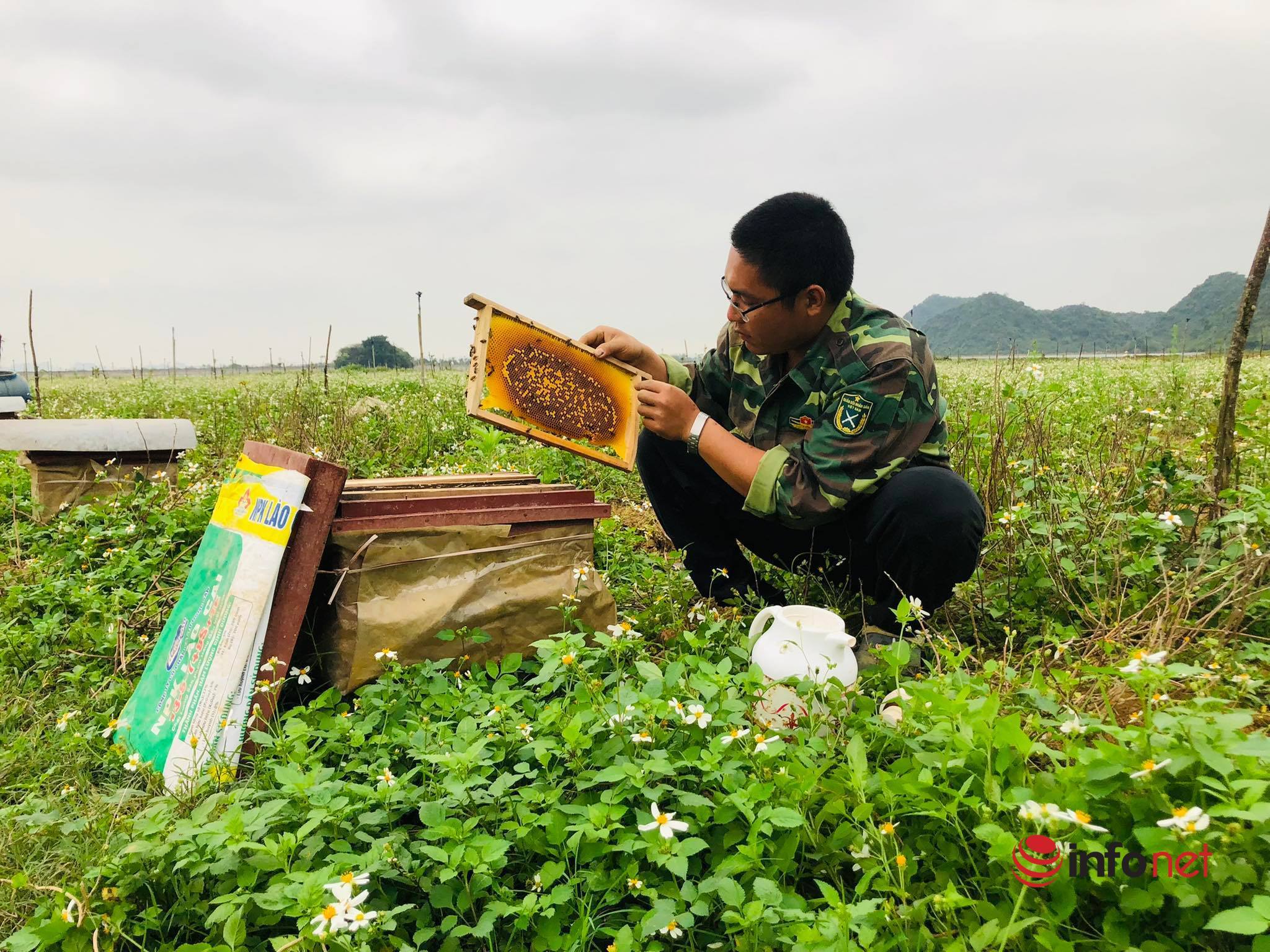 Nguyen Van Dat raises bees at Son Trang ATE farm.
20 years old, holding a debt of 3 billion VND
Orphaned at a young age, the burden of food and money made the boy born in 1998 Nguyen Van Dat decide not to go to university. In 2016, a young man from Kinh Mon, Hai Duong convinced his mother to put all his savings and borrow to buy 7 acres of land to build a farm to grow clean vegetables and raise animals in a biological direction.
Dat's farm includes a chicken raising area, vegetable growing area, fish pond, and pig farming area, etc. At one time, Dat's farm scale had up to 8,000 chickens raised in the direction of biosecurity, 500 laying hens. combined with 3,000 laying quails, 7,000 meat quails and 3 ponds for raising field perch and grass carp. Raising chickens to get chicken manure to fertilize vegetables in vegetable growing areas. The duckweed in the ponds is used to filter water and feed the chickens and is composted by Dat to create porosity.
Due to inexperience, plus the plunging hog price, Dat failed in 2018 with a debt of up to 3 billion VND, a large number for a young man in his early 20s.
However, the dream of doing good farming is still burning in Dat's person. That dream was so big that it overpowered his fear, helping him overcome the pressure of debt.
The young man decided to go to Da Lat to work as a hired worker and gain experience in agriculture. After a period of "training" in Da Lat, Dat returned and opened a number of tea spaces combining agricultural products in Hanoi. But unfortunately, when the Covid-19 storm hit, he had to close soon after.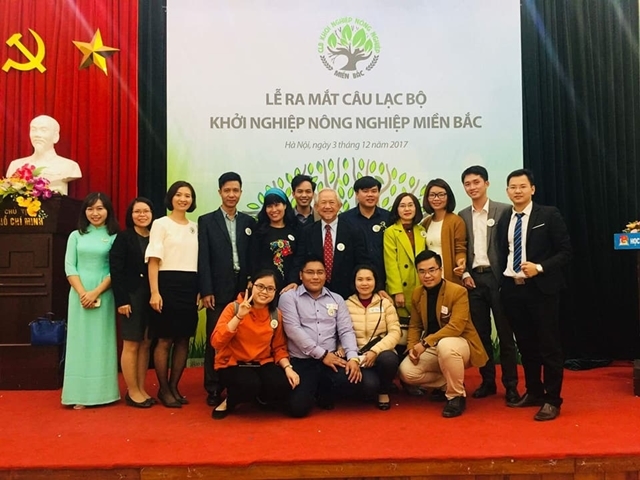 Nguyen Van Dat (purple shirt, sitting row) at the launching ceremony of the Northern Agricultural Startup Club. At that time he was the youngest member.
Persevere with ecological agriculture
From the bloody experiences of the failed start-up, Nguyen Van Dat was determined to start over with the model of agriculture – tourism – education in Nho Quan district, Ninh Binh province.
In which, he made a model of circular ecological agriculture: Raising cows – cow dung raised earthworms – earthworms to raise chickens and pigs. Worm manure will be used to grow vegetables and medicinal plants; raising Ca Cuong to produce Ca Cuong fish sauce; growing sprouts is a highly nutritious vegetable; raising stuffed snails and fish to eat agricultural by-products after processing; Chickens eat herbs combined with microbial feed. Not stopping there, Dat also invested in a cold drying system for processing agricultural products.
From the agricultural background mentioned above, Dat opened a tourism segment including experience activities on the farm, participating in the harvesting and processing of products. The 20-room hotel system is located next to Cuc Phuong National Park and the eco-experience campground with an area of ​​​​15ha. This is considered a "satellite" area for visitors to have more opportunities to experience when coming to Cuc Phuong National Park.
A closed circle of Dat is an educational activity modeled on "Edu Farm". Nguyen Van Dat focuses on building courses for young people across the country who are passionate about ecological agriculture as well as agro-processing opportunities to learn, experience and work.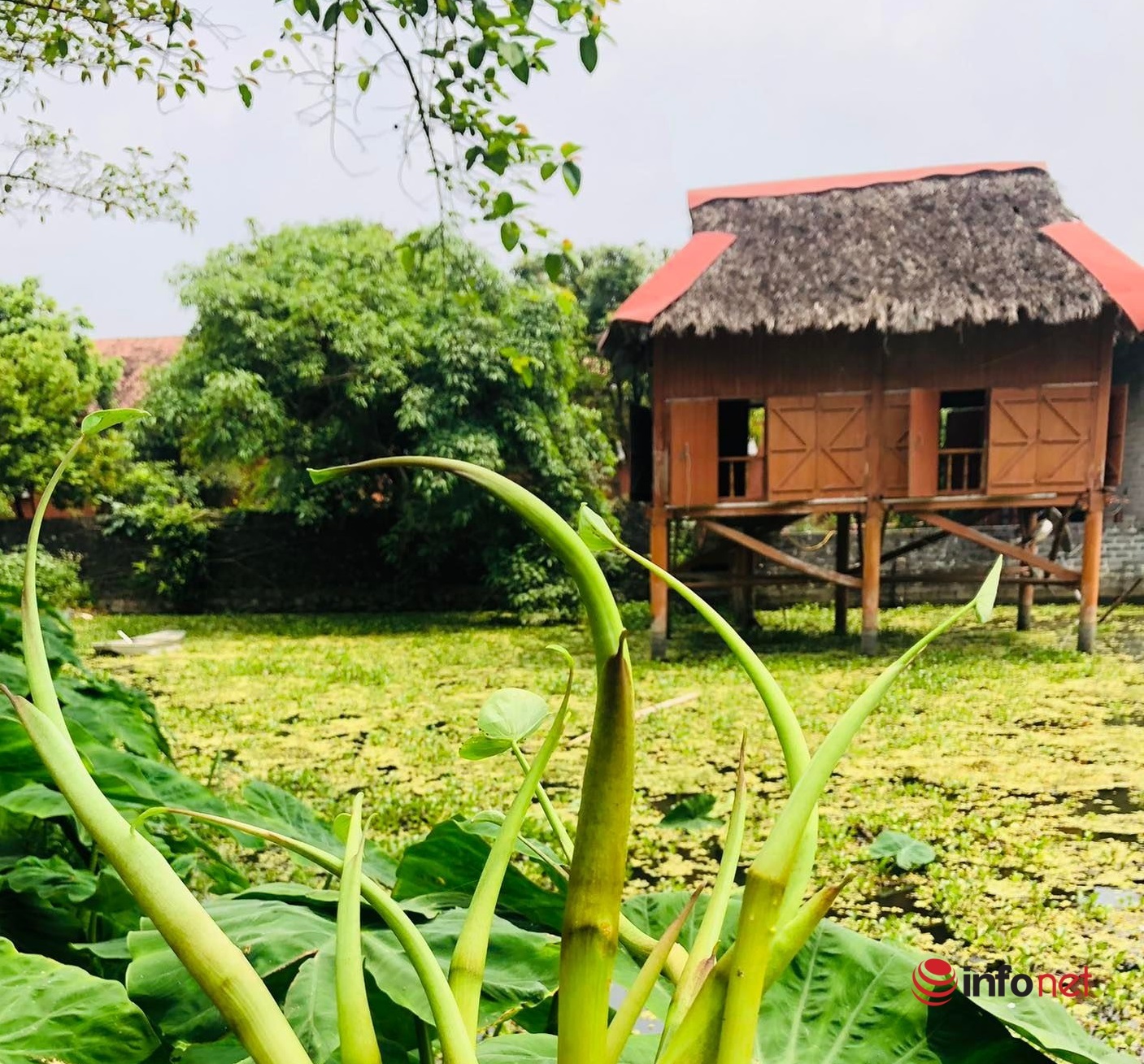 Taking advantage of the facilities of a resort, Mr. Dat opened more resort services with real houses in the middle of nature.
"Here we have a separate space of 15 rooms for volunteers to live and work with a common space. In addition, the upcoming plan to cooperate with schools to organize agricultural experience tours…", Nguyen Van Dat shared.
In fact, this model has been built before by Dat in Hai Duong (2ha), Quang Nam (1.5ha) and Gia Lam (Eco Garden 3ha). However, after realizing that the small model was difficult for management, this young man was determined to build a larger scale model.
With the contribution of some shareholders, in August 2021 Nguyen Van Dat and his associates established Nho Quan ecological agricultural cooperative (Son Trang ATE). According to Dat's explanation: "Son is a mountain, Trang is a farm, A is Agriculture, T is Tour and E is Education".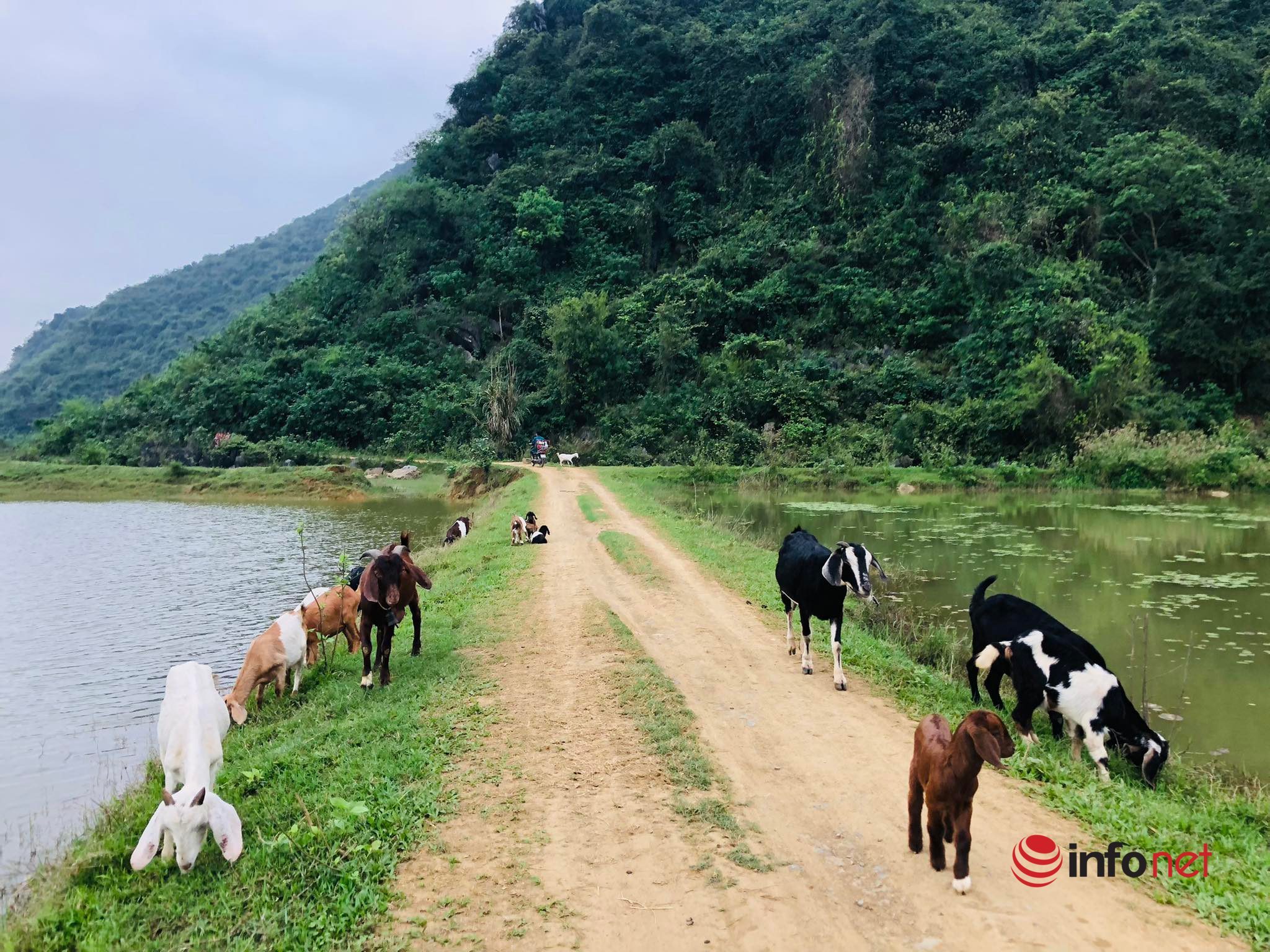 The livestock model of Son Trang ATE includes both cows and goats.
With inherent confidence and determination, Nguyen Van Dat proudly tells about his new project:
"The model of Son Trang ATE currently operating consists of 2 main areas: 18-room homestay on stilts, 1 community house on stilts and a house on stilts; 1,500m2 vegetable production area and 1ha agricultural area. This is the rental area of ​​the resort that has been abandoned for 4 years and has been remodeled. The second is a 12-hectare tourist and experience village, which is a local contractor's land combining production and agricultural experience activities. In addition, there are satellite farms of the cooperative".
Dat shared because this is a completely new model, so the revenue was not as expected. However, on weekends, Son Trang ATE always operates at full capacity due to the large number of visitors.
This young man honestly shared: "Since the business has just resumed after the pandemic, the revenue has not been good, nor has it made a profit because this model is really new. In addition to the experience tourism business, the farm is operating in a short-term farming style with key products including: Flower tea of ​​all kinds, green eggs, sprouts, and Ca cuong sauce.
Although there are still many difficulties in finding output for tea, eggs, sprouts, and ca cuong sauce, the cooperative's revenue is still VND50 million/month, especially in the last month of Tet 2022. , revenue increased 3 times.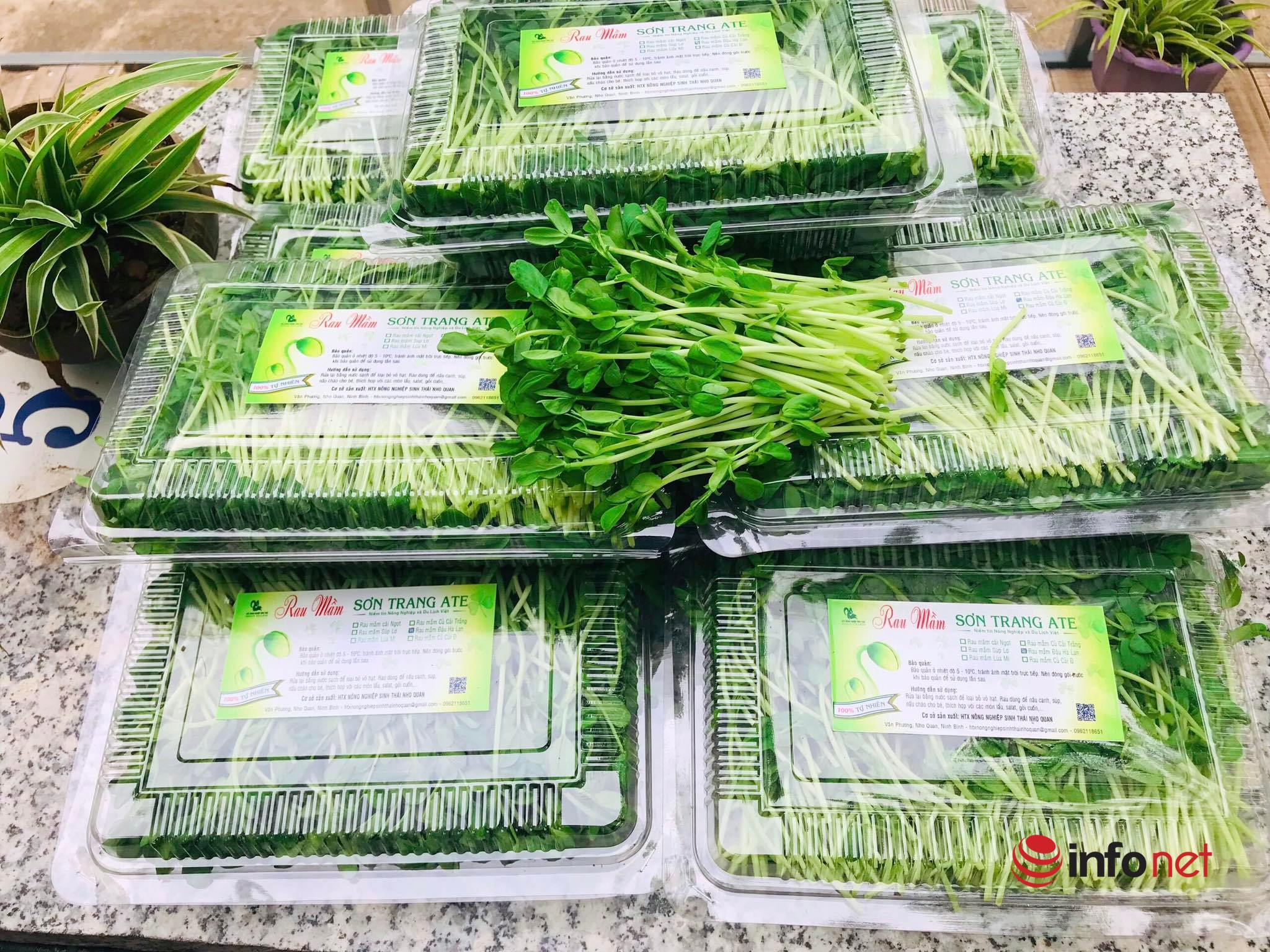 Sprout products of Son Trang ATE.
An advantage for Dat et al. is that Ninh Binh province has many mechanisms and policies to facilitate the development model. Dat said he also received attention from local leaders, guided to facilitate land procedures as well as support from the Cooperative Union of Ninh Binh province.
In addition, Nho Quan is a purely agricultural district, the production location of the cooperative is close to lakes and forests, so water and air are guaranteed for production and services.
However, Nguyen Van Dat shared that he still faced many difficulties due to limited capital. Although he has been attached to agriculture since the age of 15, used to be an owner, then a hired worker to learn, but with this 24-year-old man, he is still young and inexperienced, so he always remembers that he must constantly learn in order to learn more. accumulate more.
"In 2022, we aim to stabilize production and processes. Next is taking care of the landscape, completing the infrastructure of the tourist village and experiencing it", Nguyen Van Dat shared with PV Infonet about immediate goals.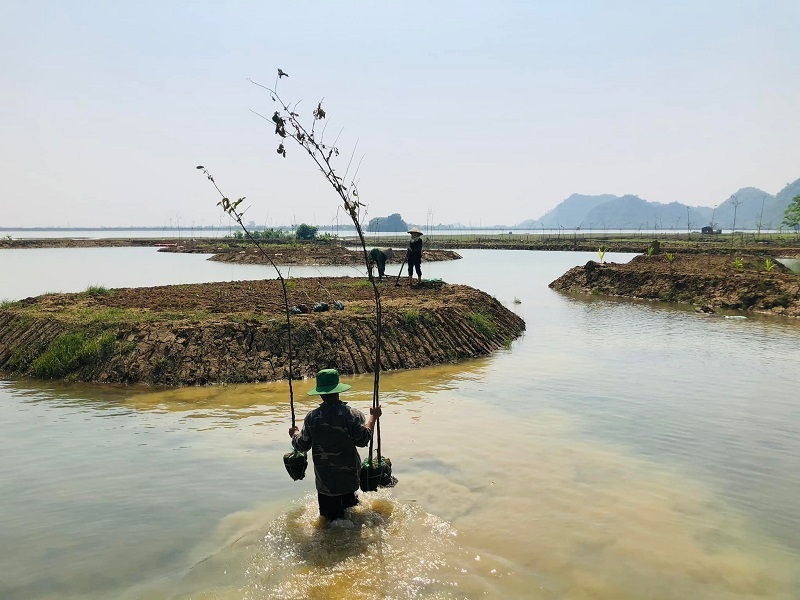 It's all just beginning with Nguyen Van Dat.
Tuan Nguyen
You are reading the article
The boy born in 1998 is determined to start a business with kind agriculture

at
Blogtuan.info
– Source:
infonet.vietnamnet.vn
– Read the original article
here