Thế Giới
The commander of Ukrainian troops in Mariupol begged for help, Britain said Russia had a logistical problem
In a video message posted on his personal Facebook page early in the morning of April 20, Major Serhiy Volyna, commander of Ukraine's 36th Marine Brigade, said: "We may be facing our last days. , if not our last hours. Russian forces are 10 times our number. We appeal and plead to all world leaders for help. We ask them to use them. evacuation procedure and take us to the territory of a third country".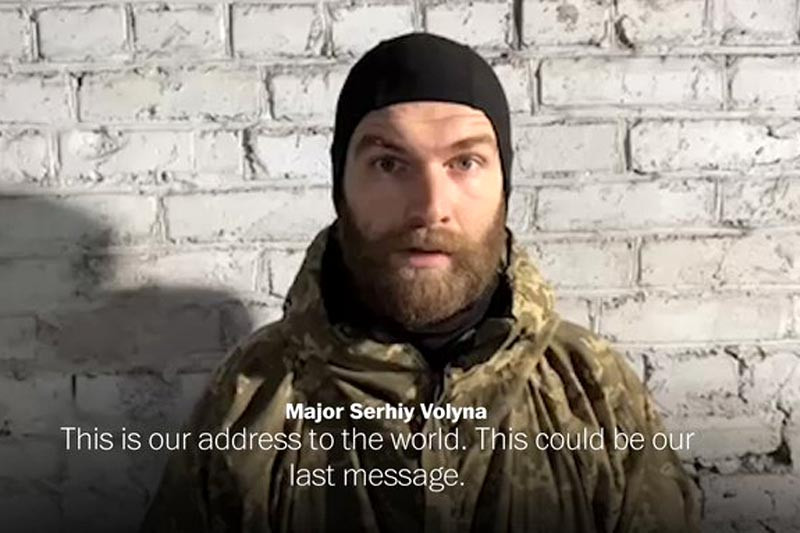 According to the Guardian newspaper, Russian troops have gradually gained control of most of Mariupol, forcing the last Ukrainian soldiers still standing to defend the city to entrench themselves in the Azovstal steel factory.
Volyna said that the Russians have an overwhelming advantage "in the air, in artillery, forces on the ground, equipment and tanks". "We are protecting only one object – the Azovstal factory, where in addition to soldiers, there are civilians who have fallen victim to this war," the marine commander revealed.
According to local officials, hundreds of civilians are sheltering in the basements of the giant steel factory complex. The supply of food and water for them is running out in the context of the Russian army's relentless bombardment of the city. Earlier, in a phone interview with CNN on April 19, when asked how to facilitate the evacuation of stranded people, Mr. Volyna said that it depends on the situation. to the extent of the agreements. "A ship with a helicopter could pick us up. Or an international humanitarian mission could take place and ensure our security, bringing us to the country that would make such commitments." , Mr. Volyna said. The officer also called on the West to provide heavy weapons to Ukraine to keep Mariupol from falling into Russian hands.
On the same day, the Russian Defense Ministry made a new proposal to Ukrainian soldiers entrenched in the Azovstal steel plant, once again asking them to surrender to preserve their lives. Russian authorities announced that the Russian army will implement a ceasefire in the Azovstal area starting at 2pm on April 20 (Moscow time) to give Ukrainian soldiers a chance to lay down their weapons and leave the factory. safe.
On April 17, the Russian side made a similar request, but the Ukrainian soldiers still resisting in Mariupol ignored this ultimatum.
UK claims Russia faces logistical challenges for operation in Donbass
In the latest intelligence report update war situation, the British Ministry of Defense said, Moscow forces have increased shelling and attacks on the Donbass region, eastern Ukraine. However, their efforts were thwarted due to environmental, logistical and technical challenges as well as fierce resistance from the Ukrainian armed forces.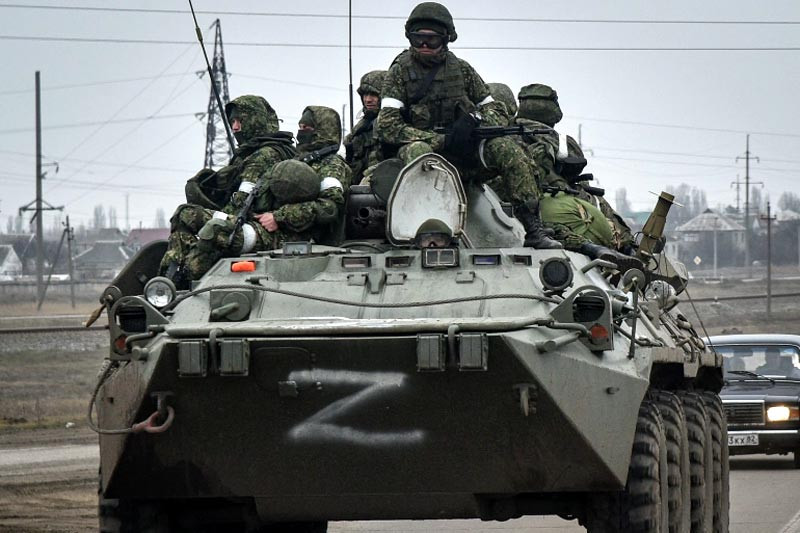 "Russia's inability to quell resistance in Mariupol and its indiscriminate attacks, damaging civilians, is a sign that it continues to fail to achieve its goals as quickly as it should." , quoted the conclusion of the British Ministry of Defense.
Ukrainian army receives more aid planes
The Pentagon on April 19 confirmed, in accordance with international commitments to supplement military aid to Kiev, the army Ukraine received additional aircraft as well as spare parts and components to repair damaged aircraft.
Pentagon spokesman John Kirby did not disclose which countries had delivered the planes, but confirmed there had been new shipments of aid and that Ukraine had more fighter jets in service than it did two weeks ago. Mr. Kirby also stated that Washington has not delivered any aircraft to Kiev.
Ethiopian youths line up to register to Ukraine to fight for Russia
Multiple news agencies reported that dozens of young Ethiopian men gathered outside the Russian embassy in the capital, Addis Ababa, following rumors that Moscow was recruiting soldiers to fight in Ukraine.
According to the Addas Standard, hundreds of young Ethiopians lined up outside the Russian embassy to sign up to join Moscow's military offensive in the neighboring country.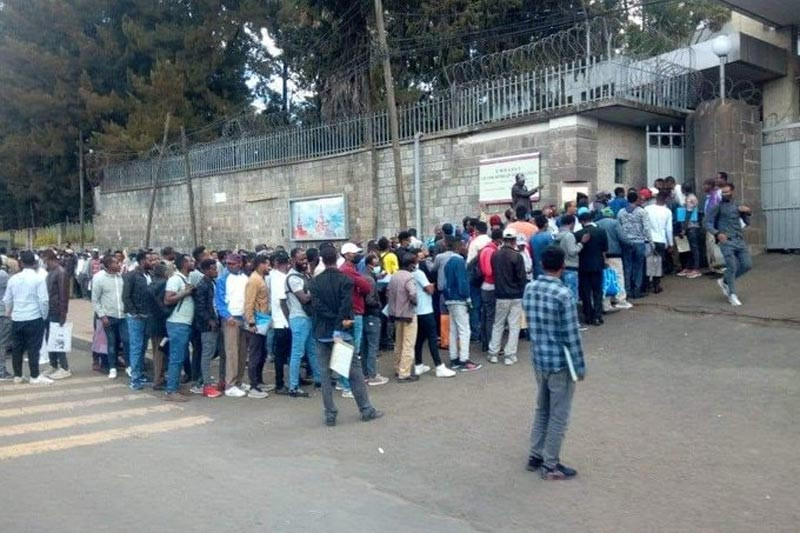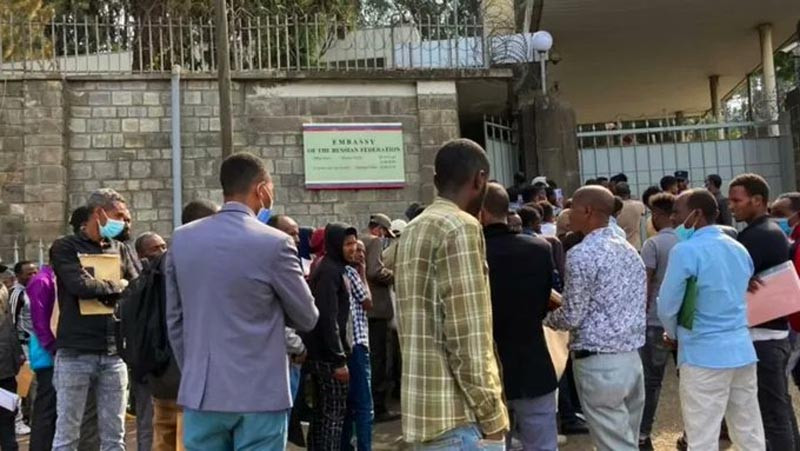 The Guardian newspaper said it could not independently verify the above information as well as the images circulating on social networks that are said to capture the scene.
Maria Chernukhina, a spokeswoman for the Russian embassy, ​​said they are not currently recruiting soldiers in Ethiopia.
"We welcome many guests to visit the embassy to show our support for Russia. A few people told us they were willing to help in any way they could. But we are not a recruiting unit," explained Chernukhina.
Tuan Anh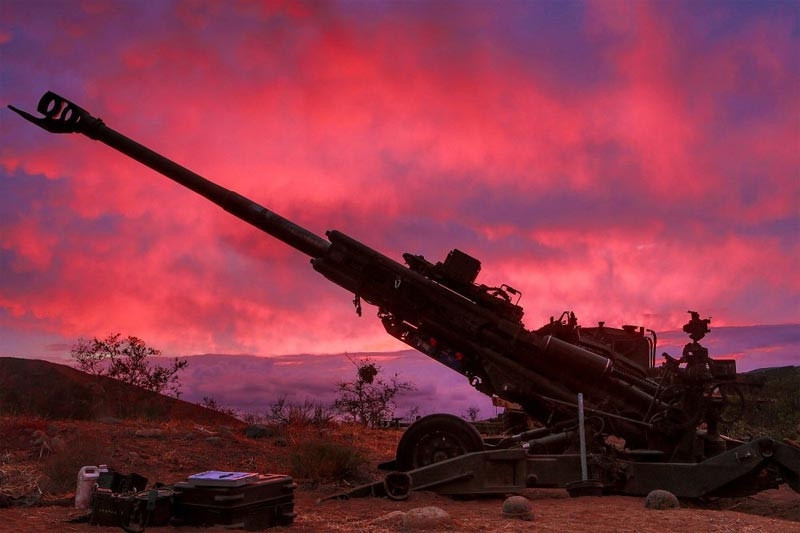 Why did the US transfer heavier weapons to Ukraine?
For the first time since the Russian-Ukrainian war broke out, the United States will deliver more powerful, heavier weapons to Kiev, something some Washington officials feared could escalate tensions a few weeks ago.
You are reading the article
The commander of Ukrainian troops in Mariupol begged for help, Britain said Russia had a logistical problem

at
Blogtuan.info
– Source:
vietnamnet.vn
– Read the original article
here