Học Đường
Life Style
The girl "Tinh Nhi" in the movie Hoan Chau Cach Cach shocked netizens with her unique way of raising children, turning a rebellious child into filial piety.
Vuong Diem is a Chinese actress known for her classic role of Tinh Nhi in the movie Hoan Chau Way. In addition to being busy as an actor, Vuong Diem is also a mother and wife.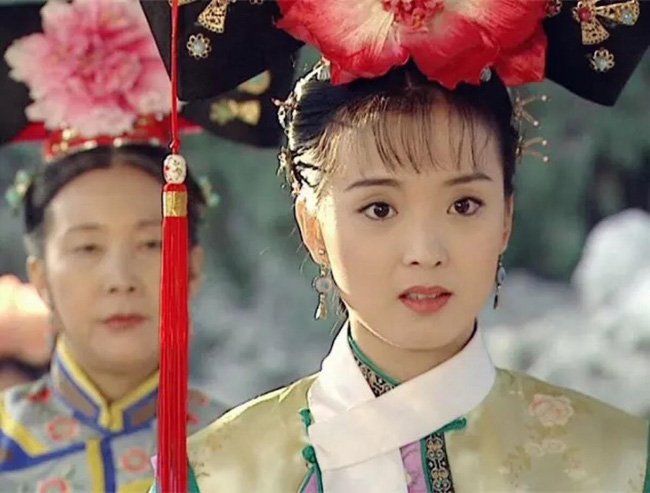 Vuong Diem's ​​son was fortunate to be born into a well-to-do family. Perhaps that partly makes the boy's personality somewhat rebellious, rebellious, not grateful for what he has.
To change his son, in 2014, Vuong Diem took his son to participate in a reality show called "Baby, I'm Sorry" in a rural area in Guizhou province. It can be said that this is an unforgettable experience for her son.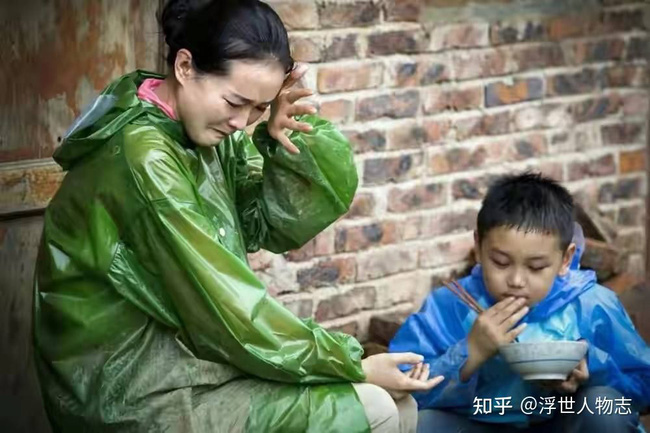 Although she loves her son, she wants him to change for the better.
When coming here, Vuong Diem gave his son 1,000 yuan for pocket money and was criticized as "stingy", and his father generously gave him up to 30,000 yuan. Although she knows her son is about to suffer a lot, she understands that this is an opportunity to help her son change.
Before filming, Vuong Diem asked his son: "What is Guizhou in the eyes of children?".
The boy happily replied: "Guizhou must be a very rich place".
Unexpectedly, what appeared in Guizhou was like a "cold water bucket", the complete opposite of what the boy thought. The traffic here is very inconvenient, if you want to get to the center, you have to walk a very long mountain road, wading for a day to get to the place you need to go.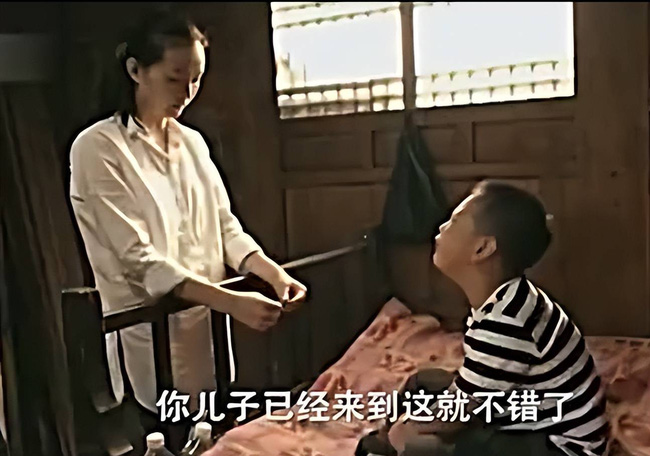 The boy was taken by his mother to the countryside to live.
The boy realized that Guizhou was different from what he imagined, the iPad was also confiscated, so he became irritable, constantly mumbling complaints, even hitting his mother on television.
Vuong Diem saw his son's behavior and was very disappointed. The boy always thought of himself as a little emperor, refused to listen to anyone, nor did he respect his mother. Faced with this attitude, she decided to sneak away while her son wasn't paying attention.
When the boy woke up in the morning and found that his mother was gone, he became angry. However, after that, he had no choice but to go to school with a girl in the village.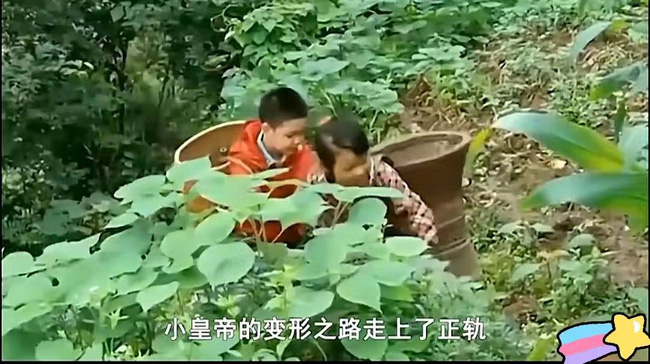 The boy had to cross the forest every day to go to school.
On the way, the boy constantly told this girl what he lived in, such as having a maid at home, driving a luxury car, having 7 people always by his side to serve him.
This is the first time the boy has to endure such hardships while having a mother who is a star and a father who is a rich boss. After traveling a long way to the village school, the boy was so tired that he fell asleep on the table.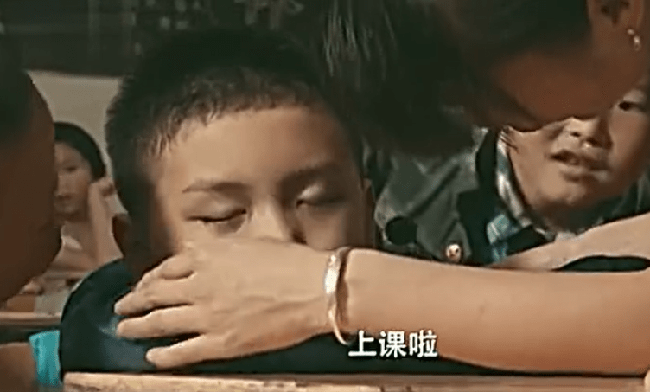 The boy was sometimes so tired that he fell asleep in class.
At this point, many people think that it will be difficult for the boy to persist in living in the countryside like this. Unexpectedly, the boy slowly adapted to the life of mowing grass and raising pigs, doing field work with the girl in the same house.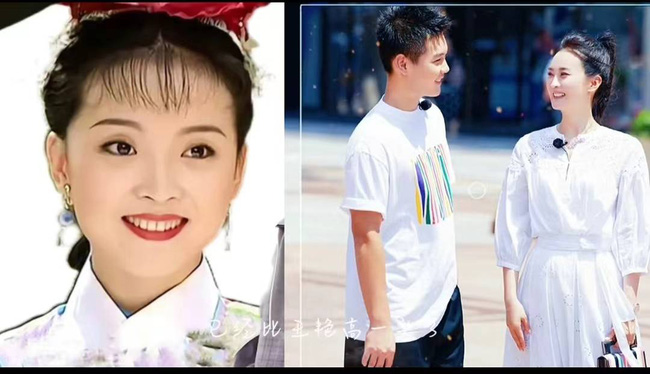 After that, Vuong Diem's ​​son changed completely, from a rebellious boy to now being more loving and filial to his mother. The boy's change cannot be separated from his mother's upbringing. After the broadcast, many people questioned Vuong Diem's ​​educational methods. Three important factors have been summarized as follows:
1. Don't spoil your children too much
Initially, Vuong Diem's ​​son was a very rebellious child, daring to scold his mother. She is also aware of her child's problems, so she took her son to participate in a reality show "Baby, I'm Sorry".
No matter how much parents love their children, they can't indulge too much, it only makes the child spoiled.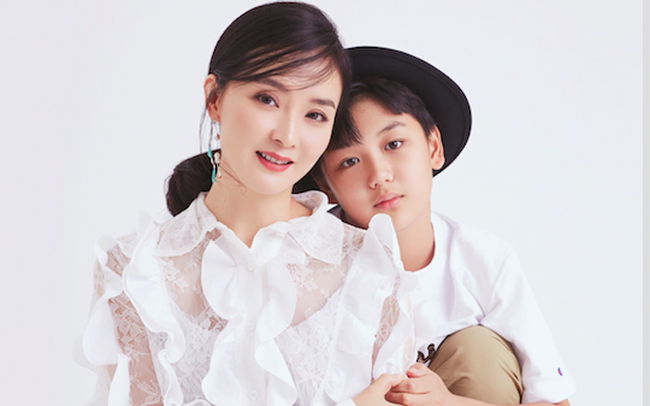 2. Become an example for your children to follow
It is said that children are like copies of their parents. Family upbringing has a great impact on children, it depends on how parents behave. If husband and wife love each other, children will look at it and imitate it. Living in an environment rich in love and caring for each other will create good conditions for a child's development.
3. Make friends with your children
Now, when Vuong Diem talks about her relationship with her child, she said that the two are like a friend who can freely share with each other.
When parents and children have a good relationship, it brings a lot of benefits. At the same time, parents should also let their children know that, in some matters, there will be certain principles, if they do wrong, they must bear the consequences for their actions.
In short, there is no fixed method for educating children, each parent will have their own method, suitable for their child.
Source: Sohu, Sina
https://afamily.vn/nang-tinh-nhi-trong-phim-hoan-chau-cach-cach-khien-cu-dan-mang-soc-voi-cach-day-con-doc-dao-cua- com
You are reading the article
The girl "Tinh Nhi" in the movie Hoan Chau Cach Cach shocked netizens with her unique way of raising children, turning a rebellious child into filial piety.

at
Blogtuan.info
– Source:
Kenh14.Vn
– Read the original article
here