Giáo dục
Life Style
The less competent parents are, the more they prefer to use THIS METHOD to educate their children
Many parents find that other children are always obedient and reasonable, while their naughty and talkative child often complains of "misery". In fact, a child is not wise instead of scolding the child, parents should find the cause from themselves.
01
There is a girl named Weiwei (China), a good student in high school. She had a chance to get into a prestigious 985 school, but suddenly dropped out and went to work. What made her change so much?
It turned out that when she was in the first year of high school, because her father was always drunk, her mother went away, cut off contact, making her feel helpless, her academic ability rapidly declined, and became more and more rebellious. The passing of mother also dealt a heavy blow to Weiwei's father! His alcoholism got worse and worse, at home, he always beat and scolded Weiwei. She doesn't want to go home after school. Then she dropped out of school and went to work. That's what a kid who was supposed to get into a prestigious school in the country turned out to be!
In a survey of 100 teenagers she conducted, many of them drank alcohol and used drugs. When asked what their parents would think when they found out, the teenagers replied: "They don't care." This statement shows that their parents do not care about their children.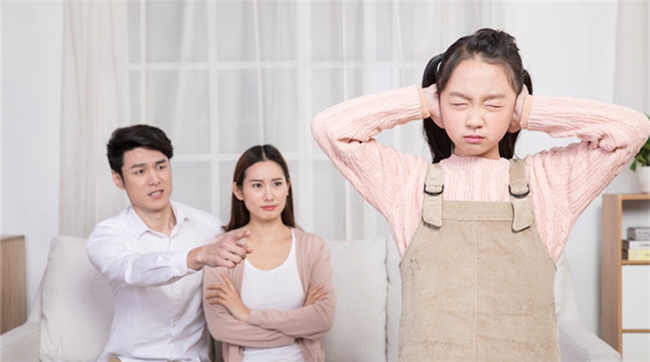 02
Ukrainian educator Vasily Suhomlinsky once said: "Every moment you see your child, you also see yourself". All the problems of children can be found in the parents. If parents have these 3 habits, it will only make their children more rebellious.
⚘ "Double standards" parents, children are difficult to trust and do not hold back
A netizen once shared a story: A few days ago, a neighbor came to my house angrily and said, "My kid keeps playing with his phone and doesn't do his homework well. Please teach me some experience. so that children have discipline!".
I said to him, "After your kids get out of school, put all your cell phones away, don't let them see and take them." Surprised father: "That's ridiculous. I've been working for a day. I want to watch a video to clear my mind."
It is not easy for an adult to work a day, but a child can also be very tired after a day at school and have to do homework. Do you think a child won't get upset if a parent keeps playing with their phone while they do their homework? Your baby may think: "Why can adults play with phones, but I can't?". This is the "double standard" parent.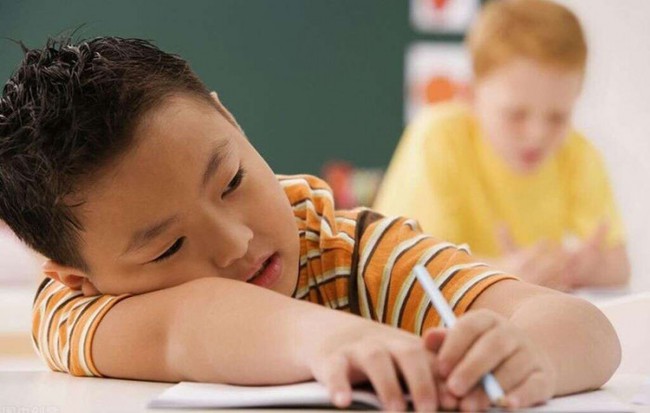 Parents are the people who have the biggest influence on their children, if parents are not determined to change, children will most likely learn to be like you. If you have bad habits, you can also "infect" your children.
Parents who want to take care of their children must first take care of themselves. We are an example for our children. We should educate our children by our own actions, not by preaching.
⚘ How to hit and scold children not only does not train excellent children, but also makes them feel inferior or rebellious.
In many Asian countries, some parents have an "elderly" mindset, thinking that their children should be obedient, absolutely obedient, regardless of whether what they say is right or wrong. . What if the child disobeys? Spanking and scolding children is a very "effective" method that is both quick and easy.
But the fact that parents abuse children with actions or words will cause children to be deeply hurt. Not trusting everything in the outside world makes children become closed, introverted, guilty, timid.
Under the cane, there will be no obedient son, on the contrary, there is a high probability that a "discordant" child will be born. When children feel strong and independent, children will begin to rebel against their parents and become "enemies" against you in everything.
⚘ Parents wholeheartedly love their children, do everything for their children, and do not let their children suffer any grievances
There was once a story about a parent who discovered that their child was being bullied by a friend at a preschool. The mother waits in front of the school gate, beating other people's children to vent her anger. As a result, the parents of both sides also had a big conflict.
Parents do not want their children to be disadvantaged, but smart parents teach their children how to protect themselves, while dodgy parents will use their own strength to protect children. Children can become cowards under the protection of their parents. They may also become like their parents, not understanding the rules, arrogant and unreasonable, and have poor relationships with friends and people around them.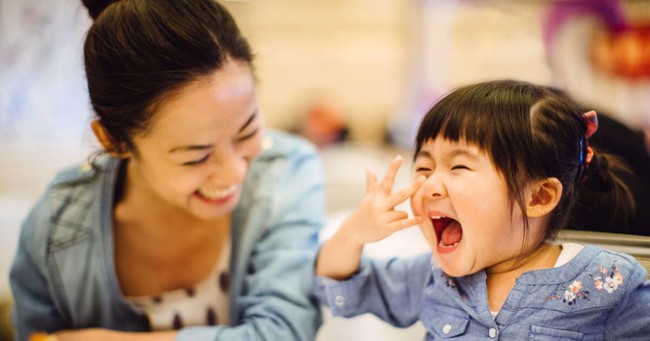 Studies over the past 100 years have shown that the most important factor for the healthy development of children is unconditional love. Children need to know that no matter what happens, they still have a loving and protective parent behind them. However, this does not mean that parents do everything for their children. Parents should give their children some chores to make them feel like they are needed. Besides, do not forget to praise children for good deeds and criticize bad actions.
https://afamily.vn/cha-me-cang-kem-nang-luc-cang-thich-dung-phuong-phap-nay-de-Giao-duc-con-cai-dua-tre-de-noi- loans-tuong-lai-kho-nen-nguoi-20220419221517245.chn
You are reading the article
The less competent parents are, the more they prefer to use THIS METHOD to educate their children

at
Blogtuan.info
– Source:
Afamily.vn
– Read the original article
here