Business
The peninsula in the center of Ho Chi Minh City has a strange shape that has been "forgotten" for 30 years
The people of Thanh Da peninsula have been in the "hanging" project for 30 years.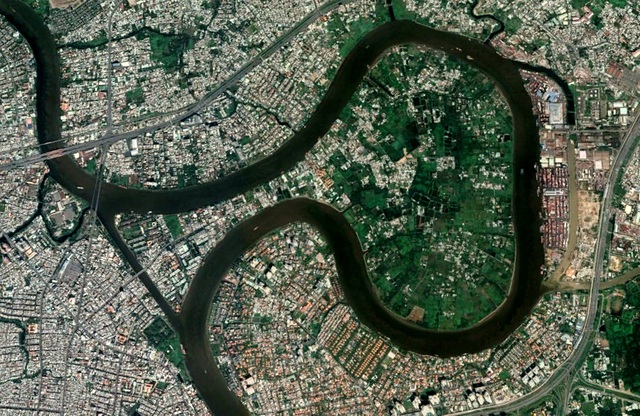 Thanh Da peninsula (ward 28, Binh Thanh district) has a strange shape, located in a prime location, in the middle of the city center. Ho Chi Minh City, surrounded by Saigon River and Thanh Da Canal.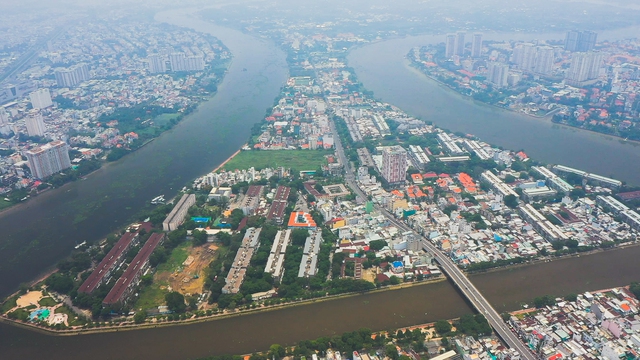 This peninsula is planned as a "super-city" Binh Quoi – Thanh Da (wards 27, 28, Binh Thanh district, HCMC). The planning was approved in 1992 with an area of ​​​​about 426 hectares, the new urban area is expected to be fully functional according to the criteria of a modern ecological urban area, serving a population of 41,000 – 50,000 people. However, the plan has been "suspended" for 30 years, now this place is still a rural area in the heart of the city.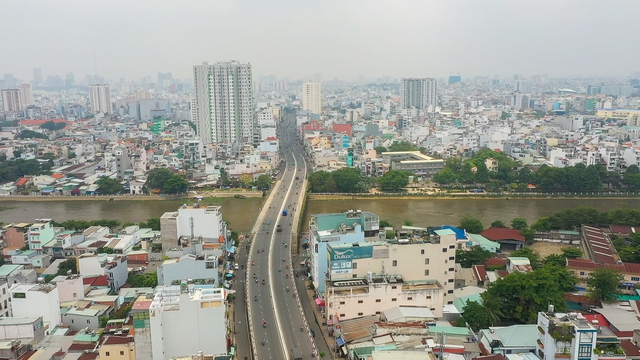 In 2004, the project was assigned to Saigon Real Estate Corporation for implementation. However, by 2010, the City People's Committee. Ho Chi Minh City has decided to withdraw the project because the project owner is incompetent and financially unable to call for investment capital, causing the project to stall for a long time. In the photo is Kinh Thanh Da Bridge, the only road gateway for people to enter and exit the peninsula.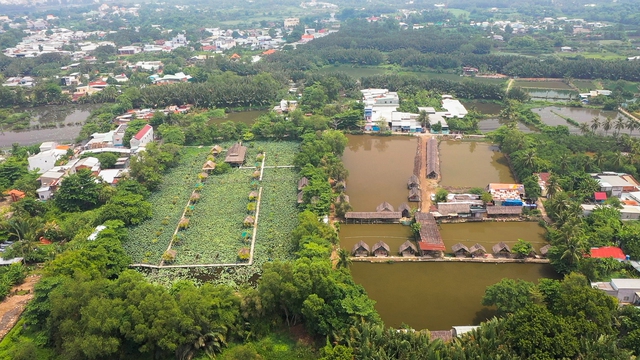 By the end of 2015, with a total investment of more than VND 30,000 billion, the joint venture between Bitexco Group and Emaar Properties PJSC (a real estate company in Dubai) was approved by the City People's Committee. Ho Chi Minh City appoints as an investor to implement the project, the implementation period is 50 years from the date of signing the contract. However, in mid-2016, Emaar Properties PJSC also withdrew because it was not patient enough to wait until the clean land was handed over.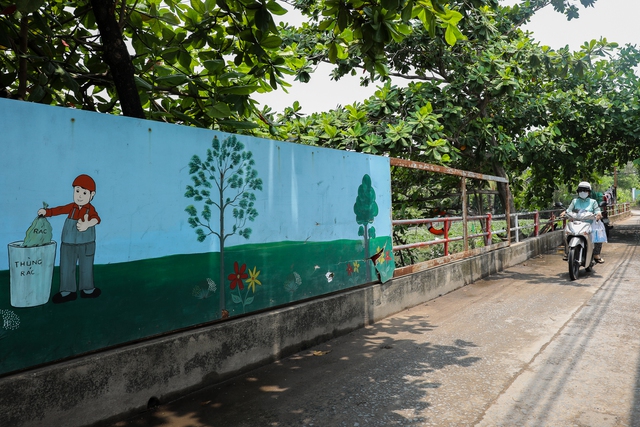 Located in the "hanging" planning area for 30 years, the people of Binh Quoi – Thanh Da went from frustrated to depressed because they fell into the situation of "having land but can't work, having a house that can't be repaired". In the photo is an alley located on Binh Quoi Street (Ward 28, Binh Thanh District). The road is small and narrow, paved with concrete, on both sides of the road are fish ponds, ducks, and overgrown trees. It is known that in the rainy season, large puddles of water appear on the road, making it difficult to move.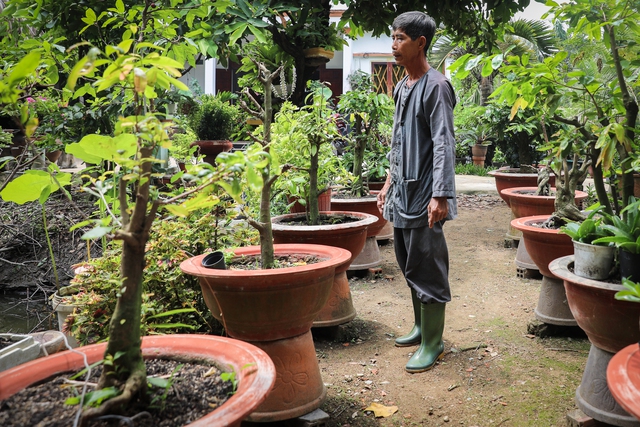 Mr. Tu Trung (62 years old), living in ward 28 in Thanh Da peninsula, shared: "It must be said that the story of the "hanging" planning is a long story, it is impossible to tell all the frustrations of the people here. Many people, when they hear that their place is under planning, they abandon the land for a while, until they can't wait for the planning to go back to work, they have to work hard to improve the land because the grass is overgrown. Farmers have to start all over again and have no income at all."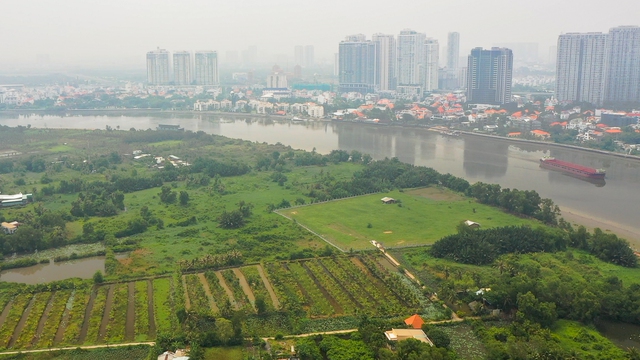 It seems that there is a lot of agricultural land, people in the peninsula can live by farming. However, farmers still have to deal with many problems of poor infrastructure, which affects their livelihoods. "In addition to the problem of not being licensed to build facilities, we still have many barriers when accessing irrigation water," said Mr. Tu Trung.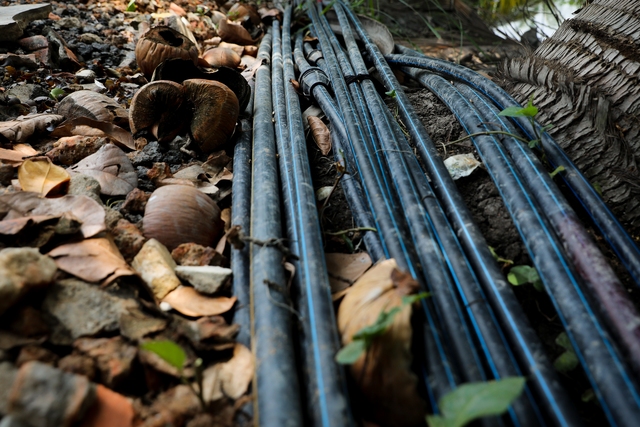 It is known that the source of water used for cultivation and husbandry has only been pulled into Mr. Tu Trung's house for about 3 months now. Before that, the water source was nearly 3 km from his house, the water line had to be divided for at least 10 households to use. "Now, it is still used collectively, but at least it has been reduced from 10 households to 2-3 households," he shared. However, water loss still occurs because when placed on the street, it is trampled by buffaloes, cows and cars. In the photo are plumes of water pipes placed on both sides of the road.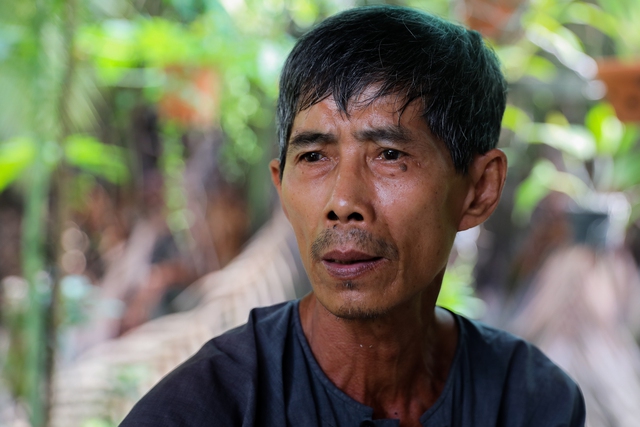 In addition, the problem of narrow roads also pushes farmers in Thanh Da into a situation where they are forced to pay transportation costs. "For livestock households like mine, when they sell cows from the barn, they have to hire a truck with a large load to carry them, but the roads are small, only enough for 1-2 motorbikes to go parallel to each other," he said. Tu Trung said.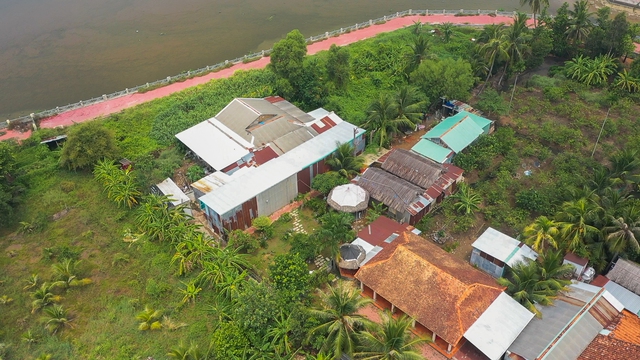 In 2018, the City People's Committee. Ho Chi Minh City has accepted the proposal of the Department of Construction and related departments, allowing the Department of Construction to carry out the procedures for granting a construction permit with a term in Binh Quoi – Thanh Da urban area so that people can actively build. , House repairs. However, people here still live in shacks with thatched roofs.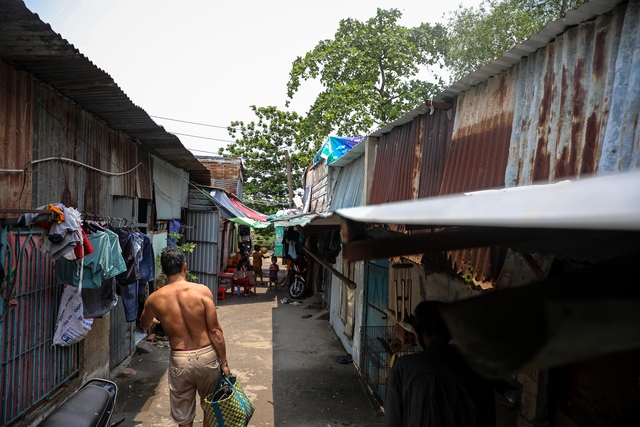 "The government allows people to repair their houses, but with the "old status", that is, the area must be kept the same, only the foundation can be raised and the roof repaired, but not completely rebuilt", Mr. Tu Trung informed. Mr. Minh (47 years old), daily carries tools to "fix this place, patch that place" at the family's rented motel. It is known that the apartment block built in 2001, has deteriorated, but he has not been able to build a new one.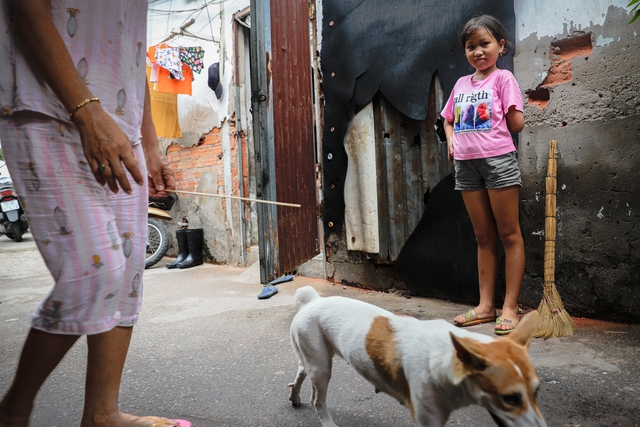 Many households who have spent 3 generations in this "hanging" planning area just want to live in a spacious new house. One householder shared: "My family has many children and grandchildren, just hoping to convert land to build a house. But because the paperwork and records are still stuck, we still have to stay in the shack."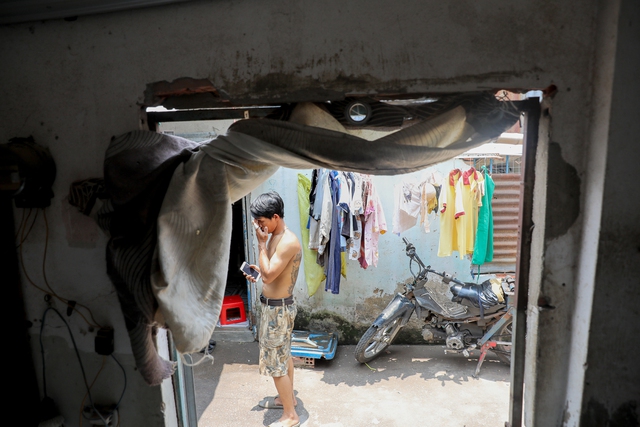 The crack in the wall in Mr. Nhi's family's motel room has just been repaired. Sometimes when it rains, he and his wife have to sleep together with the sound of water leaking from the corrugated iron roof and leaking walls.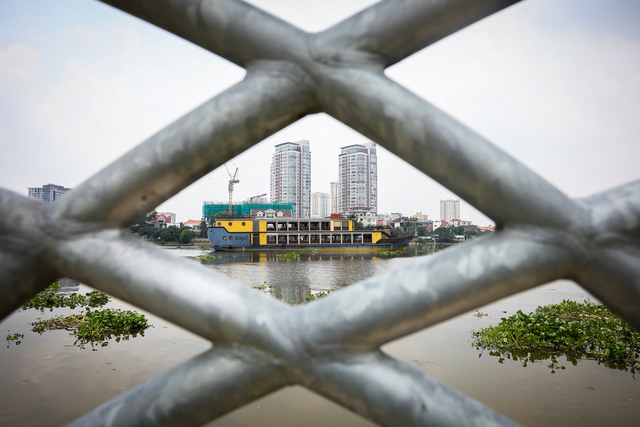 Separated by only one river, the other side is "Thao Dien Rich Area", while the Thanh Da peninsula is still just a countryside. For the past 30 years, many residents in Binh Quoi – Thanh Da have expressed their dismay because, despite having a business intention, they have been entangled in the "hanging" planning, both land and people are still standing still.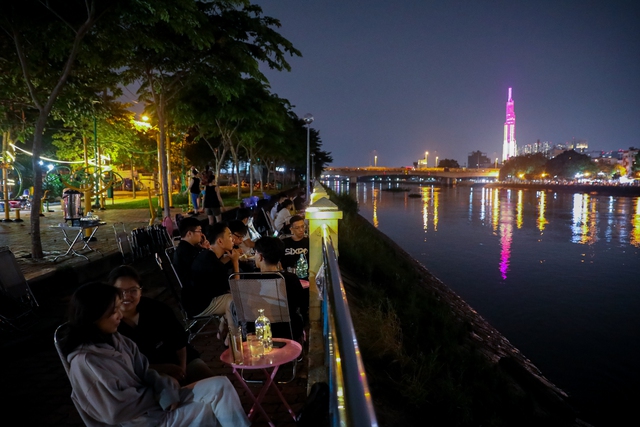 From 19:00, the restaurants in ward 27 of Thanh Da peninsula begin to bustle, on the other side of the Landmark 81 building, lights shine on the sky of Saigon. This place is a familiar meeting place for many people who want to watch the city light up or enjoy the riverside breeze.
https://soha.vn/ban-dao-bi-bo-quen-30-nam-giua-long-tphcm-20220418214720478.htm
You are reading the article
The peninsula in the center of Ho Chi Minh City has a strange shape that has been "forgotten" for 30 years

at
Blogtuan.info
– Source:
cafebiz.vn
– Read the original article
here