WATCH VIDEO: Hien Ho sings live the song "Meet but not stay".
On the afternoon of April 19, netizens stirred when Hien Ho spoke out about the noise of his private life for the first time. Confiding on her personal page, the female singer admitted her fault, explained the reason for her silence over the past time and wished to receive sympathy from the audience. Right now, she feels guilty for everything she's done.
Hien Ho posted a long share on his personal page to apologize to the audience, hoping to receive sympathy. The article immediately had a "terrible" amount of interaction and many compliments and criticisms.
Recently, Hien Ho is said to continue to express his regret in a handwritten letter to FC Thom – the female singer's fan association. The letter has a similar opening with the previous personal page share: "I'm Hien Ho. Hien apologizes to the brothers, sisters, friends and brothers in Thom's family. Sorry, Thom has always cared about and supported Hien during the past time, but had to be disappointed, being disappointed. hurt by the story that Hien is going through. Hien apologizes for Hien's personal story. The story that Hien asks for permission to keep to himself and respect the privacy of those involved…".
In the letter, she confided that she thought and questioned herself every day:Hien was very sad, disappointed and terribly depressed. But the most regrettable and painful thing for Hien is that I have betrayed you too much. This is a great lesson for Hien's life." Finally, she hopes fans will support her music products and promises to focus more on her career.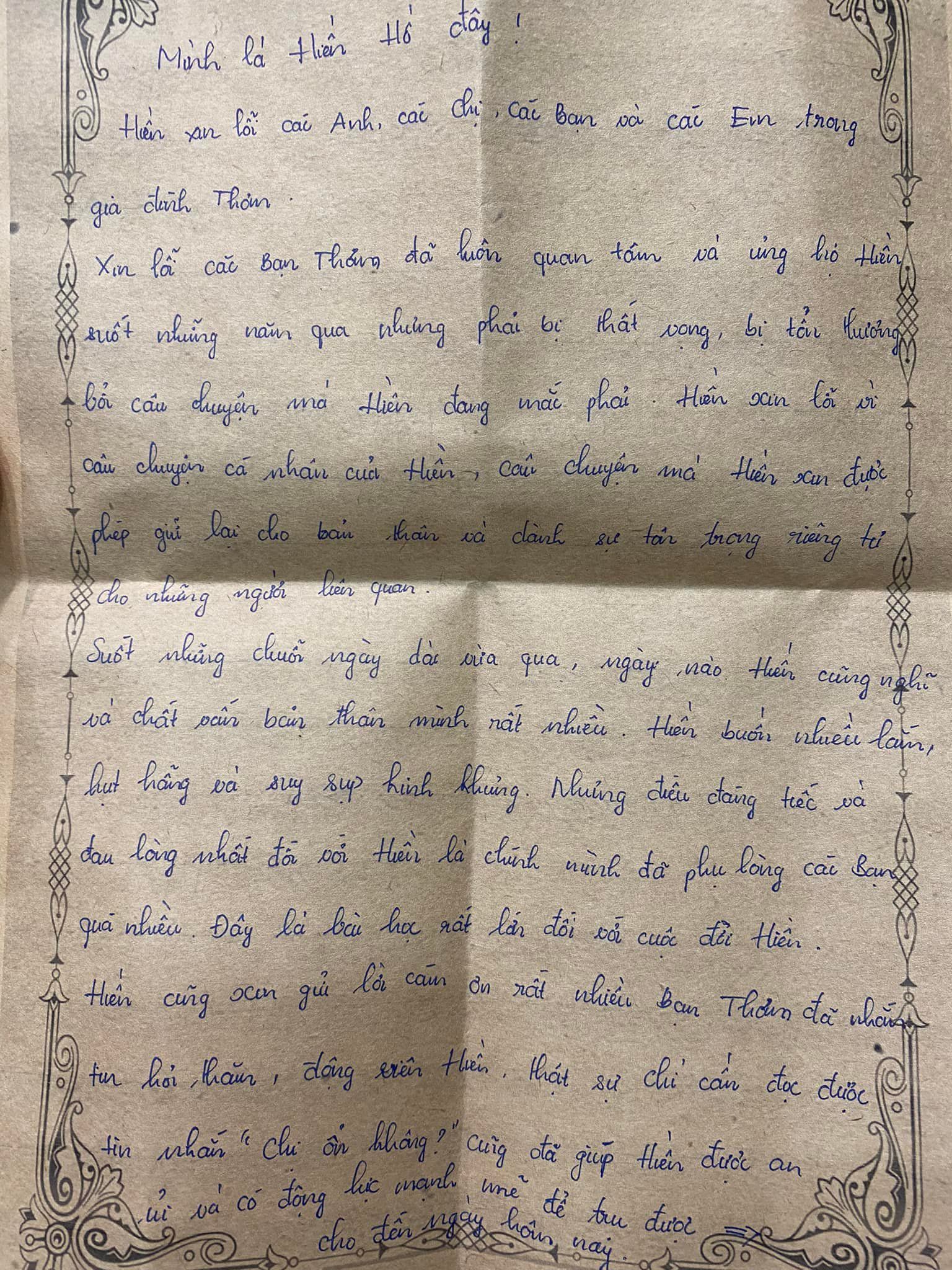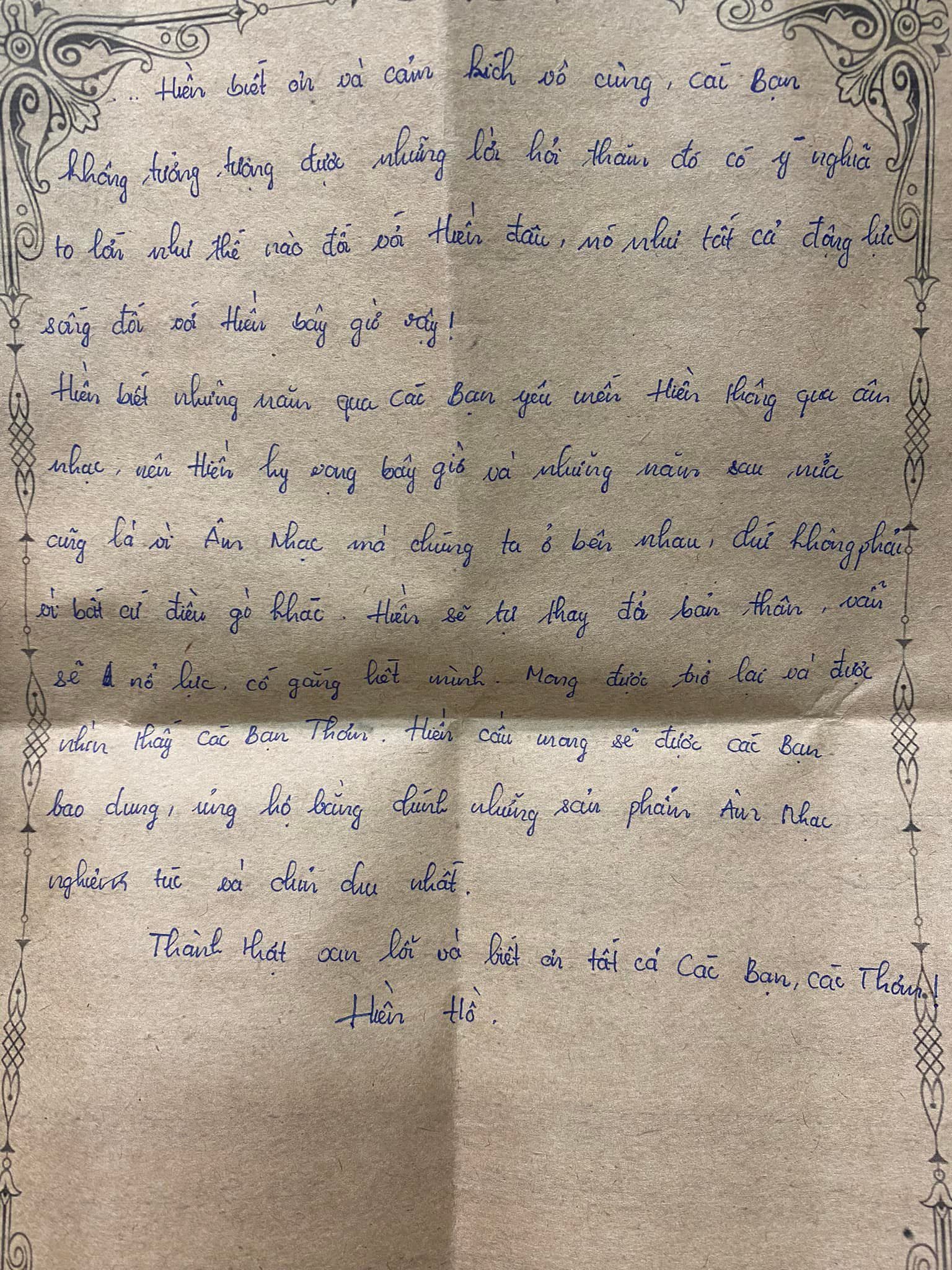 The handwritten letter supposedly from Hien Ho sent to his FC. In the letter, she apologized to her fans and wished that those who care about her will support music products in the future.
But because the letter was posted on a Fanpage with the name FC Hien Ho, netizens also questioned whether the letter was a product of the game of viewing. Talking about the letter attributed to Hien Ho, the poster confided: "Hello everyone, I am the Admin of FC Hien Ho, I would like to share my heart as a longtime fan of Ms. Hien.
For the past few days, everyone has been waiting for Hien for a long time, right? Are people angry? Are you sad or upset because of Hien's silence? Personally, I'm not angry, no matter what anyone says or tries to put in my ears what I can't hear. I only believed Hien's words, I waited for a word from Hien, and at that moment I just wanted to know how Hien was? Is Hien okay?
And my wait was worth it when I received Hien's handwritten letter, when I read Hien's apology post, I am very happy because my wait all this time was worth it."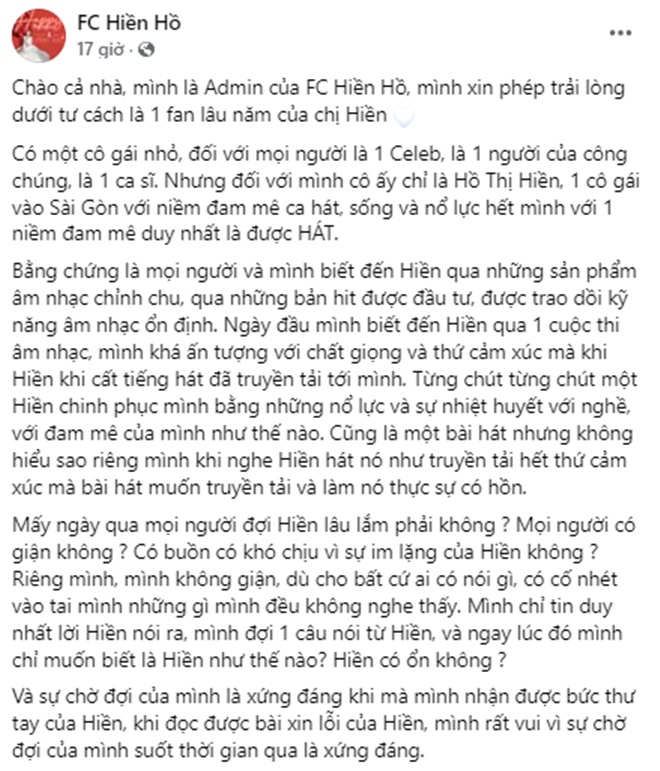 The admin of the FC Hien Ho page also shared his feelings about the idol's noise, affirming that "the wait is worth it".
This person then shared: "Some of Hien's personal and private matters, please let the insiders know and solve it together, everyone comes to Hien because of Hien's products and strength, then Hien will continue on that path to Conquer people continue. Thank you for being a part of the motivation to revive Hien's spirit during the past time. Once again, on behalf of Hien, I would like to apologize for the delay and confusing everyone all this time. Sincere apologies and thanks."
Contrary to expectations, the article received a lot of criticism from netizens. Most think that Vietnamese showbiz is now too easy with noisy faces, just disappear for a while to be able to return to normal activities. Some other viewers commented that if Hien Ho has repented, he should apologize to the people who are really involved, not the netizens.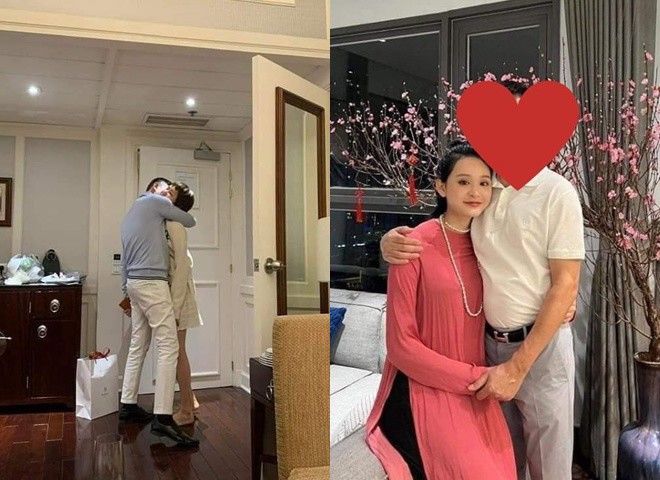 Most netizens reacted harshly to Hien Ho's apology because the apology was not sent to the right person.
You are reading the article
The wait is worth it

at
Blogtuan.info
– Source:
Eva.vn
– Read the original article
here