After the age of 40, very few women will continue to have children, except for some special cases such as pregnant Unintentionally, infertile, she became pregnant…. Rachel Hodgson (47 years old, from Melbourne, Australia) and her husband Paul (48 years old) also have no intention of having more children after having 4 children at a healthy age. teenagers, but the unexpected happened.
Accordingly, in 2020, Rachel's period suddenly stopped. However, she did not pay much attention because she thought it was a sign that she was starting to enter menopause. However, during a visit, this mother was stunned when she heard the doctors announced that she was nearly 5 months pregnant with her fifth child.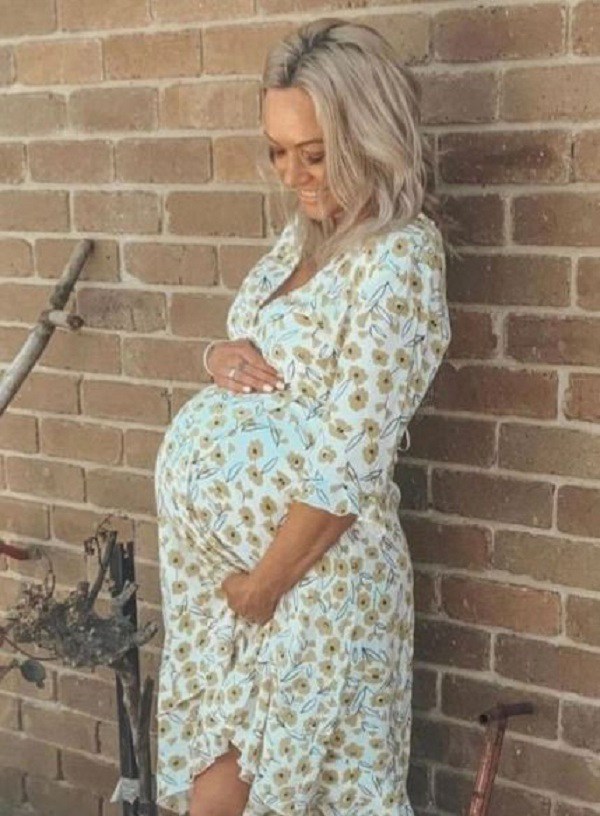 Rachel found out she was almost five months pregnant after mistaking pregnancy symptoms for the onset of menopause.
This news was like a thunderbolt in the clear sky, making Rachel and her husband temporarily unable to accept it. Rachel shared:I gave birth when I was 25, 27, 29 and 31 years old. I thought the last time I had a baby was at the age of 31, didn't expect that….
I simply assumed I lost my period because I was 45 years old, entering menopause. I never thought I could get pregnant at this age. At first I cried a lot, I was really disappointed at that time.
My wife and I have never thought that our present life would be "stemmed" like that. The days of our milk diapers and the series of days and nights of waking up are long gone. Currently we are focusing on work because our children are all grown up, we prefer an independent life. However, after careful thought, we decided to give birth to the child".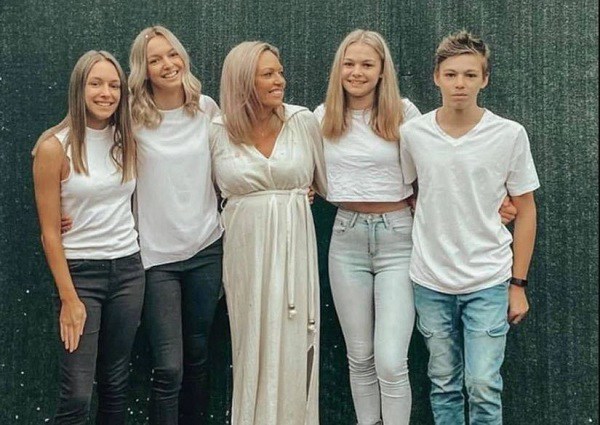 Sister Rachel and her four older children.
Women over 40 when pregnant will face many risks, but fortunately Rachel is very healthy. She did not have high blood pressure or gestational diabetes, and the test results were good.
Although the last "birth" took place 15 years ago, Rachel's pregnancy and birth this time still went quite easily and smoothly. The youngest daughter Peggie Jean was peacefully born in November 2020 when she was 46 years old.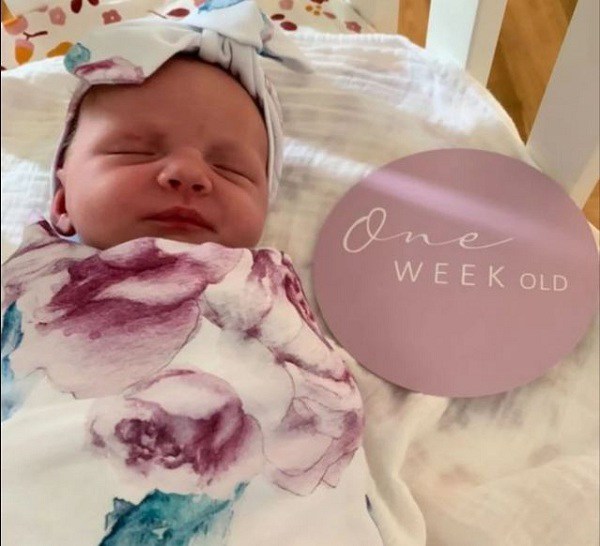 Baby Peggie Jean at 1 week old.
When Peggie was born, she had 3 older sisters, Isabella (20 years old), Molly (18 years old) and Olivia (16 years old) and a brother Will (14 years old). She is now 16 months old and is the "queen" of this house, receiving a lot of love and pampering from family members.
Although very happy with the arrival of her youngest daughter, Rachel is really worried about Peggie's future life. "I usually calculate how old I am when she goes to school. I don't know if I was mistaken for Peggie's grandmother at the time."the mother of five said.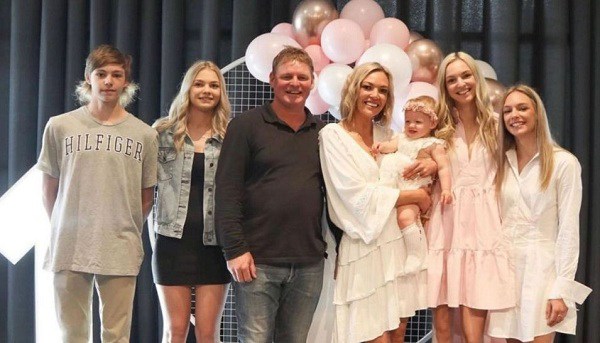 Currently, baby Peggie Jean is 16 months old and has become the "queen" of the family.
Besides, Rachel also wants to give hope to elderly women who are trying to have children. "Having Peggy at 46 is a reminder to me that age is just a number," said Rachel.
Risk of having a baby over 45 years old
After the age of 45, it is very difficult for women to get pregnant naturally, the chance of conceiving is less than 5%, because the closer to menopause, the more and more egg quality and quantity will decrease. However, the rate of having twins at this age is about 50%, because the closer to menopause, the more active the hormonal system, thereby making it easier to ovulate 2 eggs at the same time in a menstrual cycle. .
However, women need to be especially careful when getting pregnant after the age of 45 because they face many risks such as:
– Miscarriage.
– The risk of pregnancy complications such as gestational diabetes, pre-eclampsia, hypertension, placenta previa, placental abruption, etc. is twice, tripled compared to when pregnant at the age of 20 or 30.
– The birth is more difficult, easy to have a caesarean section.
– Premature birth, low birth weight babies.
Children are prone to chromosomal abnormalities.
You are reading the article
Thought entering menopause, the mother did not expect to give birth at the age of 46

at
Blogtuan.info
– Source:
Eva.vn
– Read the original article
here