For the past few months, I have been terrorized by a colleague who texted me on the phone, she calls me sui, sui, all day long.
It seems that since the idea of ​​​​this "friendship with family" came up, every day Trinh texted me asking: "Have you eaten yet?", "Are you free, come over to play?", "Sister sui, do you have free time?" , sister sui…".
Texting is not enough, whenever I see you anywhere, Trinh pulls, one calls her sui, the other calls her sui. Friends and colleagues at first thought we were teasing each other, then everyone thought we were… real sui!
To promote this relationship in the future, Trinh also invited me to talk privately to create conditions for the children to go out and get to know each other…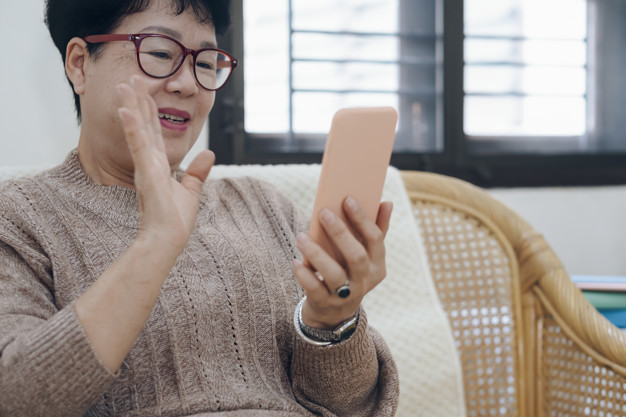 Sister sui is very enthusiastic and sincere, but… (Artwork)
The reason is, Trinh has two sons, the eldest is in the third year of university, the second is in the last year of university, both following in the footsteps of their father, majoring in mathematics at the pedagogical school.
I have two daughters, one is a second year university student, this year she is in grade 11. Both are weak in natural subjects. Through the recommendation of many colleagues and Trinh herself, from the year Bo – my eldest grandchild – was preparing for the 10th grade exam, I started taking my son to Trinh's house for extra lessons.
Due to their acquaintance, Trinh's husband, in addition to tutoring Bo's math, also tutored her two subjects, physics and chemistry. Every day, Khanh and Trung – Trinh's two sons do not have to go to school, they work as "teaching assistants" for their father.
Little Bo gradually regained his ground, passed the math pedagogy exam and started going to the lecture hall. As for Mang, after the second semester of 10th grade, she also said: "My mother gave me more lessons like Hai". So I sent Mang over to the teacher's house to continue studying.
Unexpectedly, my child's extra schooling made me suddenly have a sui… across my waist. Every weekend, Trinh and her husband find an excuse to come to my house to play, or invite my two young children over there to have a party.
Oddly enough, Trinh always intentionally or unintentionally gives her eldest son and my eldest daughter a chance to sit alone. Several times she also pushed my young daughter into her son's private room.
Trinh repeatedly said frankly that her two sons like my two daughters, if I like it, let me go ahead. At such times, I always protested: "Don't force the children!", Trinh laughed: "It's okay, as long as the rice is cooked into rice, my sisters and I will be fine."
Just a week ago, I fell back when Trinh called to ask me to send my eldest daughter over to Trinh's house for a party, but it turned out that there was no party. Trinh made an appointment to help her eldest son so that my son and him could have a private coffee in Thanh Da. Through my son's story, I learned that this is not the first time Trinh used this excuse to "borrow" baby Bo over the house, and then let the two children go out for coffee or go to the park together.
Seeing that I inquired, she said: "I tell the truth to my mother, I don't feel any different from Khanh. But every time, when Aunt Trinh forced me to sit in Khanh's car, I couldn't get off in time."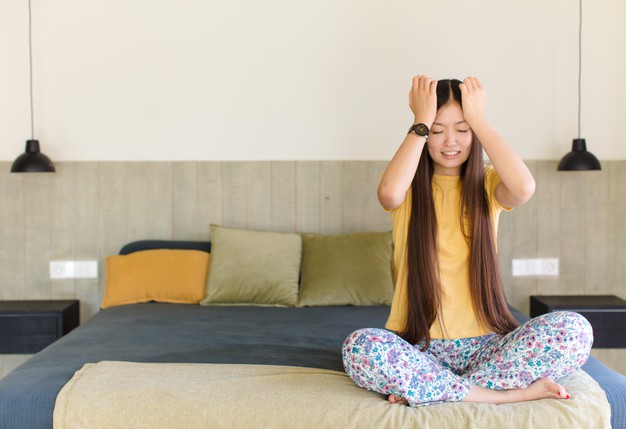 My daughter is not happy when she is overly labeled (Artwork)
After hearing the incident, I looked for Trinh to ask her why she was acting like that, but I didn't expect Trinh to say: "Because I think they are a beautiful couple, their family is so similar, so I instigated the children to come in. Never mind, who doesn't have a few relationships. Let's get used to playing too!".
When I heard this, I got really angry. I think Trinh's two sons are very good, but I also want to let them naturally find out, if they really have feelings and know each other, I support them.
I just don't agree with Trinh's way of "associating" with traps and coercion. I also don't agree with the "accustomed to play" view to try to experience the "through several love affairs" of colleagues.
I think, it's time for me to cut my friendship with this "sister sui… at the waist", but first, I'll have to find a new tutor to teach my little girl math. Surely that must be it!
According to www.phunuonline.com.vn
You are reading the article
Tired of sui sister… hip

at
Blogtuan.info
– Source:
infonet.vietnamnet.vn
– Read the original article
here