When it comes to supercar high-end and high-speed supercars, some names will automatically "bouncing gears" such as Bugatti, Ferrari, Koenigsegg and Pagani, Rolls-Royce…
However, to find the most expensive car On the planet, experts had to carefully examine the receipts for new car purchases, valued at $ 1 million or more and discovered many interesting things.
(*Note: The prices mentioned in the article are list prices, the list does not refer to rare car models passed through auction floors).
1. Rolls-Royce Boat Tail: Estimated price $28 million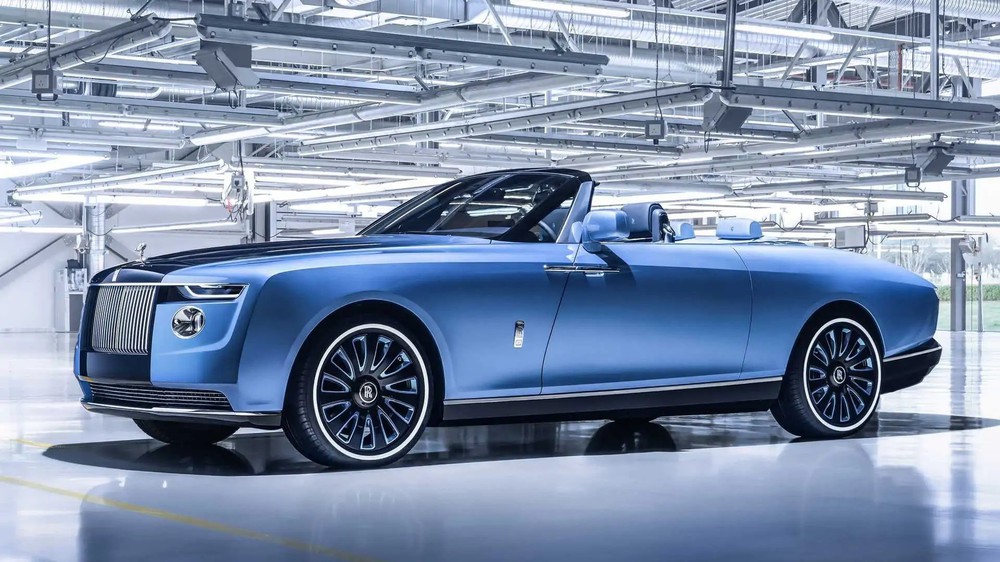 Rolls-Royce Boat Tail: Estimated price of $ 28 million, is the most expensive supercar on the planet up to the present time.
2. Bugatti La Voiture Noire: Estimated price 13.4 million USD
3. Rolls-Royce Sweptail: Estimated $12.8 million
4. Bugatti Centodieci: Estimated price 9 million USD
5. Mercedes-Maybach Exelero: Estimated price 8 million USD
6. SP Automotive Chaos: Estimated $6.4 million
7. Bugatti Divo: Estimated $5.8 million
8. Bugatti Bolide: Estimated $ 4.7 million
9. Lamborghini Veneno: Estimated price $ 4.5 million
10. Bugatti Chiron Super Sport 300+: Estimated price $3.9 million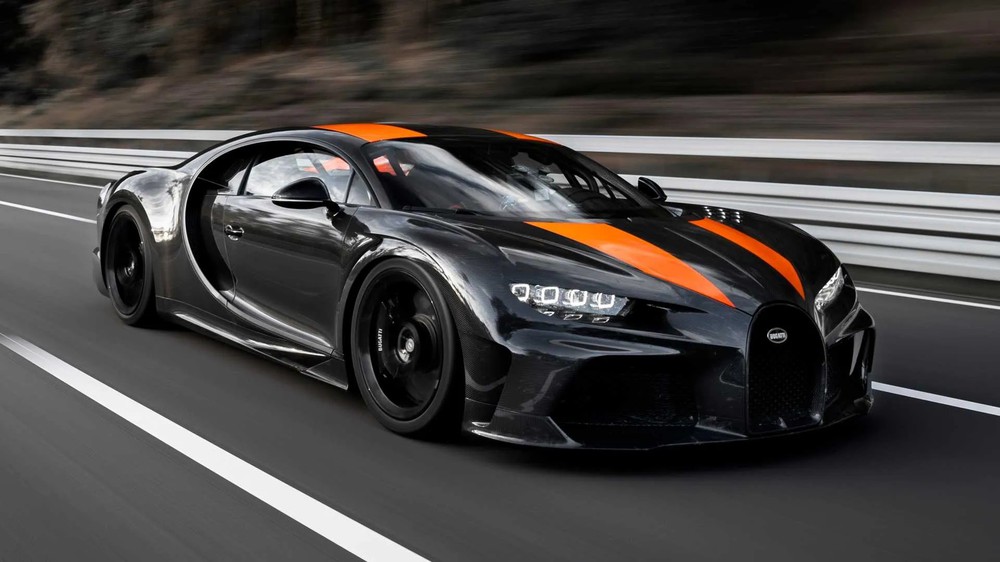 Bugatti Chiron Super Sport 300+
11. Lamborghini Sian: Estimated $3.6 million
12. Bugatti Chiron Pur Sport: Estimated $3.6 million
13. Pagani Huayra Roadster BC: $3.5 million
14. W Motors Lykan Hypersport: Priced at $3.4 million
15. Aston Martin Valkyrie: Price 3.2 million USD
16. Koenigsegg Jesko: Price 3 million USD
In addition to the models listed above, Motor1 also lists dozens of other expensive supercar models. This list is constantly being updated. Ranked from the lowest value to the highest, it can be summarized as follows:
41. Drako GTE – $1.2 million
40. Mazzanti Evantra Millecavalli: $1.2 million
39. Ferrari LaFerrari – $1.4 million
38. Pagani Huayra – $1.4 million
37. Czinger 21C – $1.7 million
36. Ferrari Monza – $1.7 million
35. Gordon Murray T.33 – $1.7 million
34. Koenigsegg Gemera – $1.7 million
33. McLaren Elva – $1.7 million
32. Zenvo TSR-S – $1.7 million
31. Hennessey Venom F5 – $1.8 million
30. Bentley Bacalar – $1.9 million
29. SSC Tuatara – 2.0 million USD
28. Lotus Evija – $2.1 million
27. Ferrari LaFerrari Aperta – $2.2 million
26. Aston Martin Vulcan – $2.3 million
25. McLaren Speedtail – 2.3 million USD
24. Rimac Nevera – $2.4 million
23. Pininfarina Battista – $2.5 million
22. Ferrari FXX K Evo – $2.6 million
21. Gordon Murray T.50 – $2.6 million
20. Lamborghini Countach – $2.6 million
19. Mercedes-AMG Project One – $2.7 million
18. Aston Martin Victor – 3.0 million USD
17. Koenigsegg Jesko – 3.0 million USD
16. Aston Martin Valkyrie – $3.2 million
15.W Motors Lykan Hypersport – $3.4 million
14. Pagani Huayra Roadster BC – $3.5 million
13. Bugatti Chiron Pur Sport – $3.6 million
12. Lamborghini Sian – $3.6 million
11. Bugatti Chiron Super Sport 300+ priced at 3.9 million USD
10. Lamborghini Veneno – $4.5 million
9. Bugatti Bolide – $4.7 million
8. Koenigsegg CCXR Trevita – $4.8 million
7. Bugatti Divo – $5.8 million
6. SP Automotive Chaos – $6.4 million
5. Mercedes-Maybach Exelero – 8.0 million USD
4. Bugatti Centodieci – 9.0 million USD
3. Rolls-Royce Sweptail – $12.8 million
2. Bugatti La Voiture Noire – $13.4 million
1. Rolls-Royce Boat Tail – $28.0 million *
You are reading the article
Top most expensive supercars on the planet

at
Blogtuan.info
– Source:
Soha.vn
– Read the original article
here