Quốc tế
Ukrainian commander in Mariupol asks for urgent international help
"I have a statement to the world. This could be the final statement because we are only a few days, even hours away" – Major Serhii Volyna, commander of the 36th Marine Brigade of the Ukraine in Mariupol, talking on the phone with CNNamniotic fluid April 19. "We call on world leaders to bring soldiers and civilians to third country territory and ensure our safety."
Ukraine's commander said that in addition to soldiers, hundreds of civilians are trapped in the Azovstal metallurgical plant, while food and water supplies are running out, and are under intense shelling. However, Mr. Serhii Volyna refused to disclose the number of Ukrainian soldiers still hiding inside the factory.
The Azovstal factory, described as a fortress in the city of Mariupol, is located in an industrial area overlooking the Sea of ​​Azov. This metallurgical plant covers an area of ​​​​more than 11 square kilometers, including many buildings, blast furnaces and even railway tracks.
The Mariupol Guard consists of Ukrainian marines, a motorized brigade, a National Guard brigade, and the Azov Regiment (a militia founded by far-right nationalists and later incorporated into the country). became the National Guard of Ukraine), according to RT of Russia.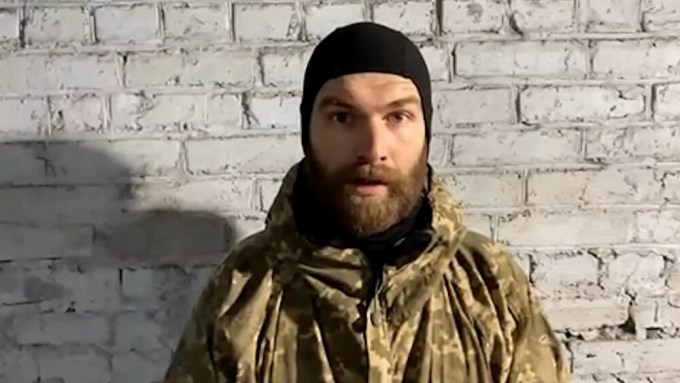 Major Serhii Volyna, commander of the 36th Marine Brigade of Ukraine. Photo: Washington Post.
The commander of Ukraine's 36th Marine Brigade described the situation in Mariupol as "extremely critical" with many soldiers wounded but not receiving medical attention.
"We are completely surrounded" – Major Serhii Volyna emphasized – "There are about 500 soldiers injured and the wounds are rotting but do not receive medical care. There are civilians and they are also suffering. under bombardment and shelling".
However, the commander of Ukrainian forces in Mariupol also stressed that they will "fight to the end even though there is very little time left".
When the reporter CNN Asked how the evacuation could be facilitated, Major Volyna stressed: "It depends on the extent of the arrangements. For example, a ship with a helicopter can pick us up. Or an international humanitarian mission could take place and ensure our security, bringing us to the country that would make such commitments."
Finally, the commander of the 36th Ukrainian Marine Brigade believes that with the mediation of Turkey or the help of US President Joe Biden, it will help them evacuate to a third country and be safe. whole.
Major Serhii Volyna's requests come in the context that Russian officials have repeatedly issued "ultimatums" to the Ukrainian forces in Mariupol to lay down their weapons in order to "preserve their lives".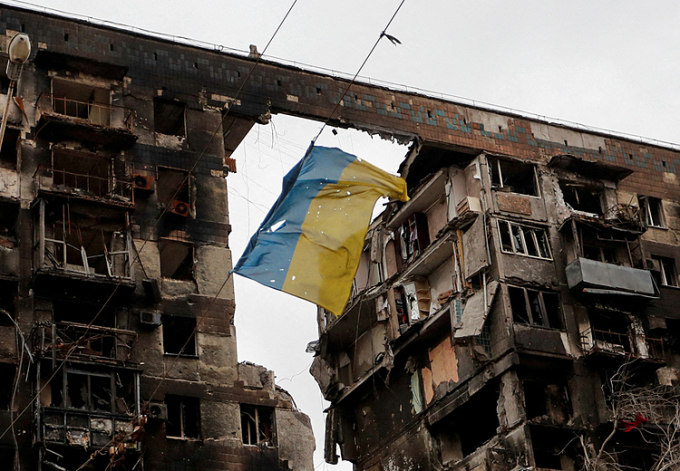 An apartment building was demolished in Mariupol on April 14. Photo: Reuters
More than 200 former UN officials speak out
More than 200 former senior UN officials have written an open letter calling on UN Secretary-General António Guterres to take the lead in ending the conflict in Ukraine.
Former UN officials emphasized that they want the United Nations to play a central role in restoring peace in Ukraine, alongside humanitarian activities.
"We would like to see a clear strategy for re-establishing peace, starting with a temporary ceasefire and using UN capabilities to mediate and resolve conflicts." – British newspaper Guardian quote an open letter that reads – "That could include visits to areas of conflict, discussions with the parties. Even a temporary move of the (United Nations) Office to Europe, closer to the urgently needed negotiations and thereby shows the resolve of the United Nations in resolving this great crisis."
You are reading the article
Ukrainian commander in Mariupol asks for urgent international help

at
Blogtuan.info
– Source:
nld.com.vn
– Read the original article
here