Busy with work at a delicious kindergarten, but every day, Bich Thuy (34 years old, Hanoi) goes to the kitchen to cook for her family. The mother of two children confided that she loves to cook, so even though she is already in the kitchen every day, whenever she is free like on holidays or weekends, she thinks of adding new dishes to cook again.
Bich Thuy recalls, when I was a child, I was very impressed with the image of my mother in the kitchen. "Mother is always dedicated, careful and attentive to each dish. Her kitchen, or any kitchen utensils, is always clean and shiny! I always try to learn from her as much as possible." 8X emotional said.
Bich Thuy with her family
No wonder until now, when she has a family of her own, Ms. Thuy still maintains her mother's way of entering the kitchen. Currently, every meal she cooks for her husband and two young children. Perhaps doing a lot of familiarity, so each meal only takes her 30 minutes to finish everything. On any day with more dishes, or eating more sophisticated dishes, 8X only takes 45 minutes.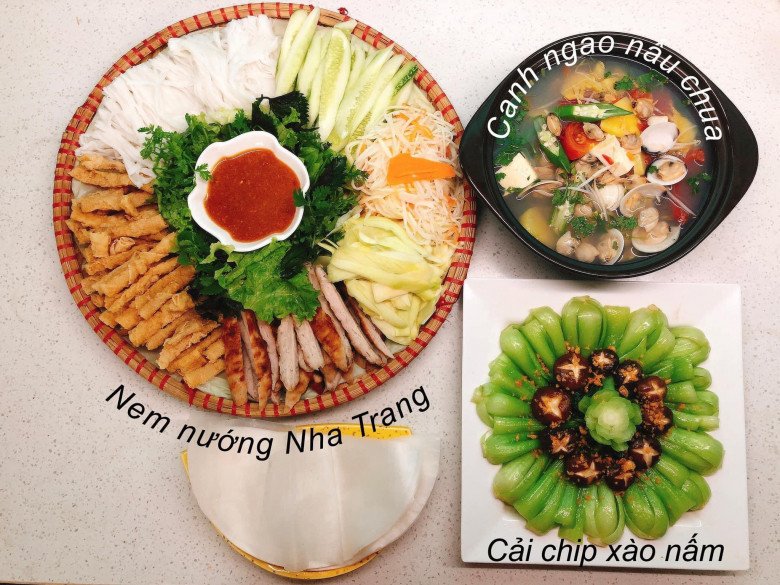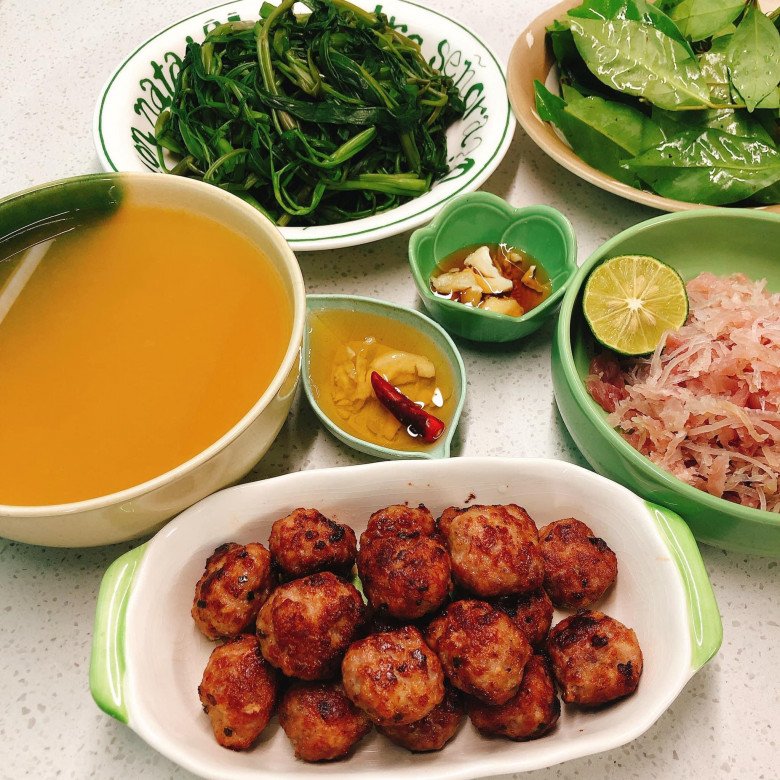 Like other housewives, Ms. Thuy always has to plan the menu as well as balance the costs for each meal, every day. At the present time, on average, a meal at her house will fluctuate in the range of 150,000 VND with fruit included. However, she said, there are days when it is less or more than this amount.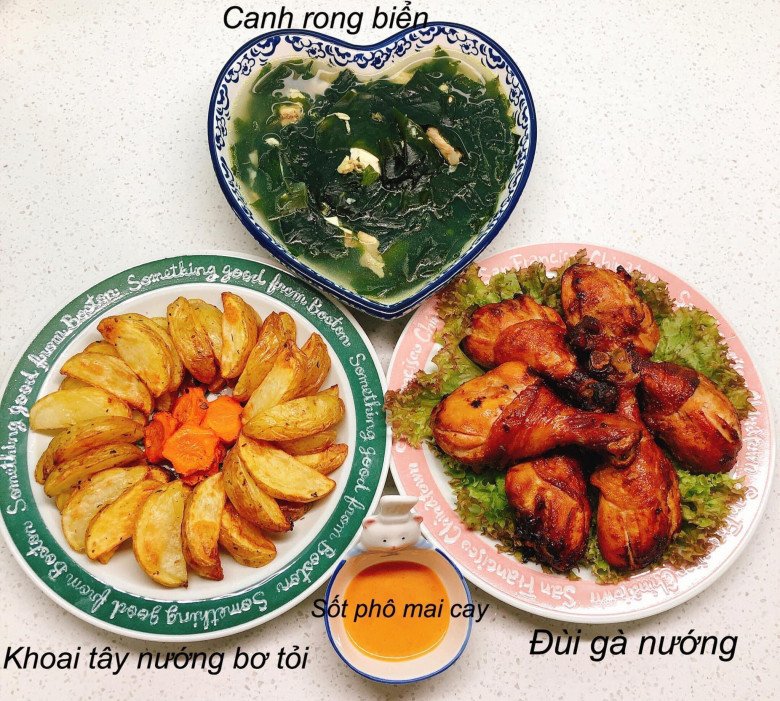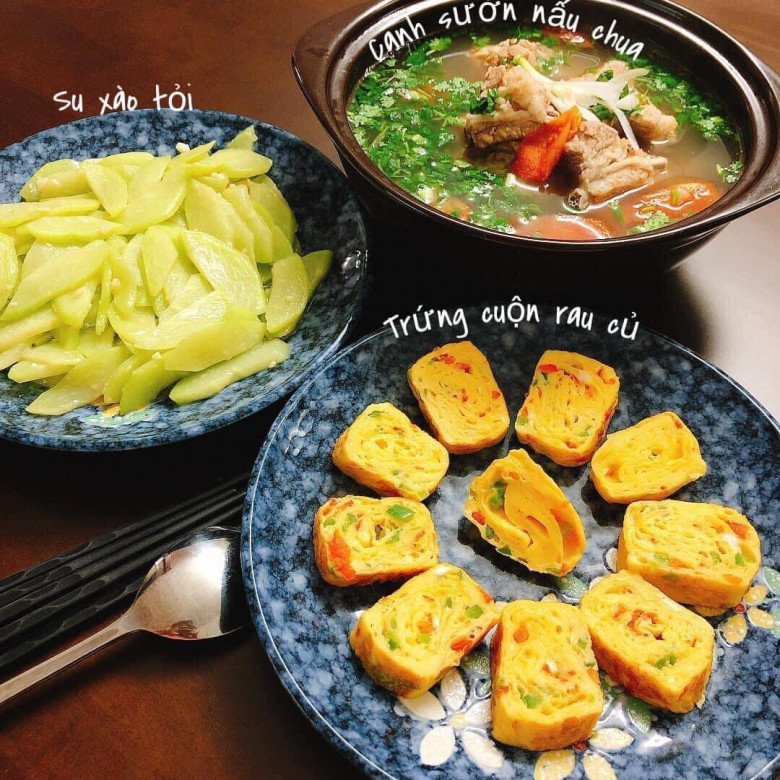 When cooking, the mother and two children always pay attention to providing adequate and balanced nutrients for the whole family. In addition, the ingredients must also be fresh at a reasonable price.
In order for the meal to suit the taste and taste of the family, Ms. Bich Thuy often cooks a combination of dishes in pairs such as stir-fried vegetables – boiled meat; boiled vegetables – braised meat; salad, pickles mixed with sweet and sour – fried meat… to balance the taste and not feel bored.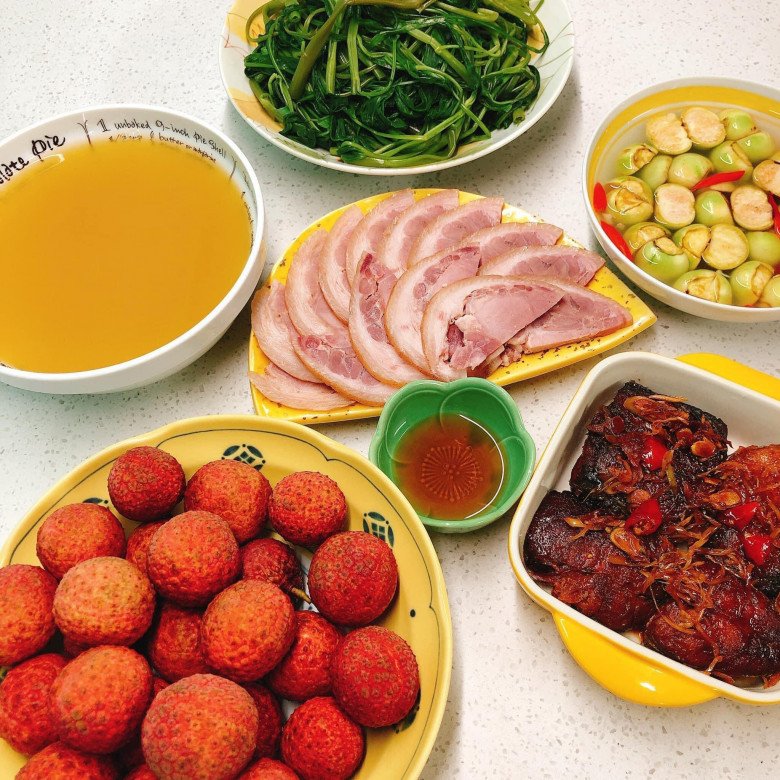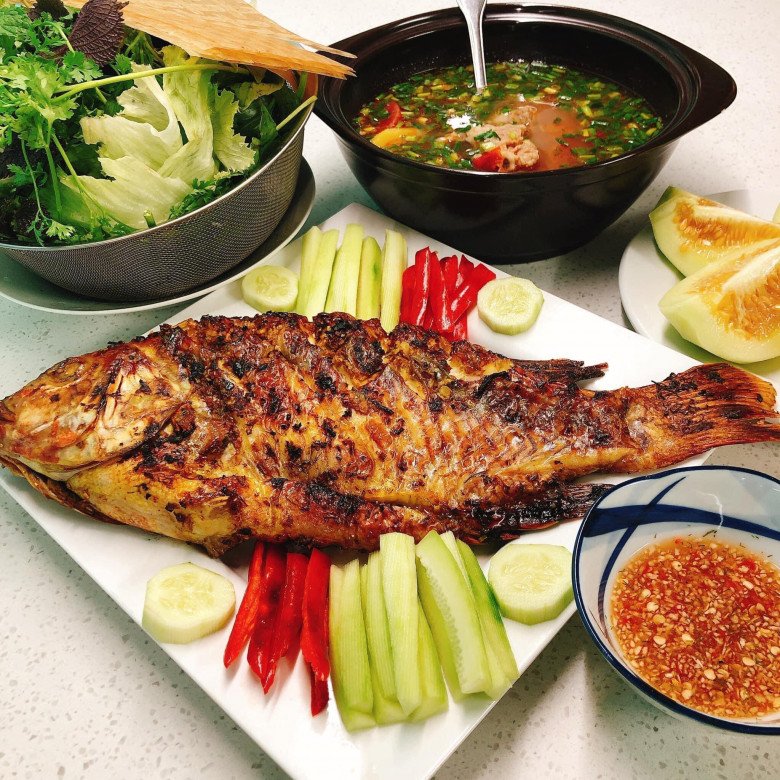 "The dishes I cook are usually seasonal, to ensure that the ingredients are available, fresh, cheap, and also suitable for the mood of the eater. In the summer, we eat cool food, and in the winter we eat warm food such as stews and stews. Also, when someone in the house is sick, I also try to cook in a way that is suitable for my health. Cough, cold, flu, I enhance the dishes with garlic spices, If you have a sore throat, stews and soups are easy to eat… that's all." Thuy said.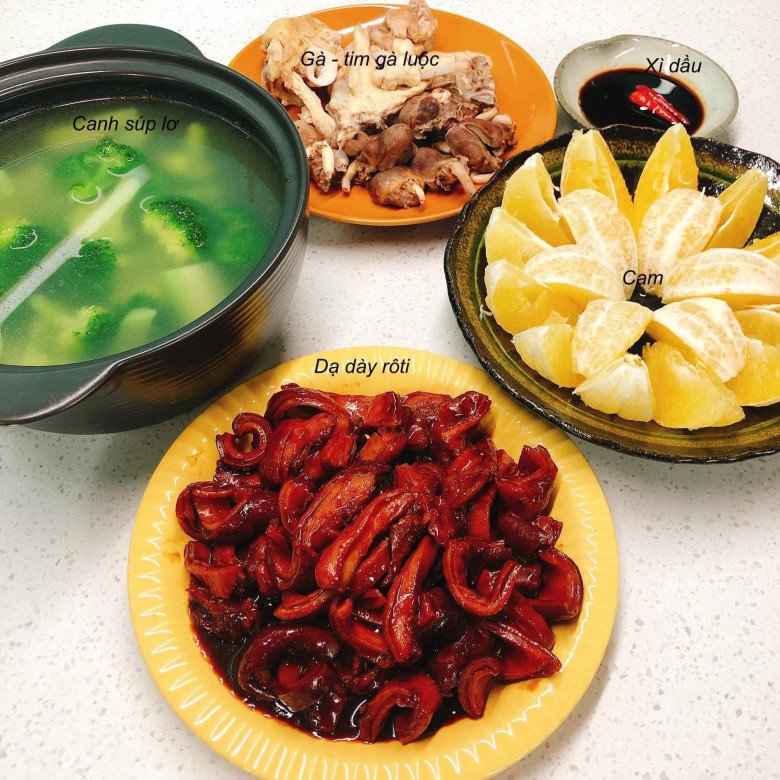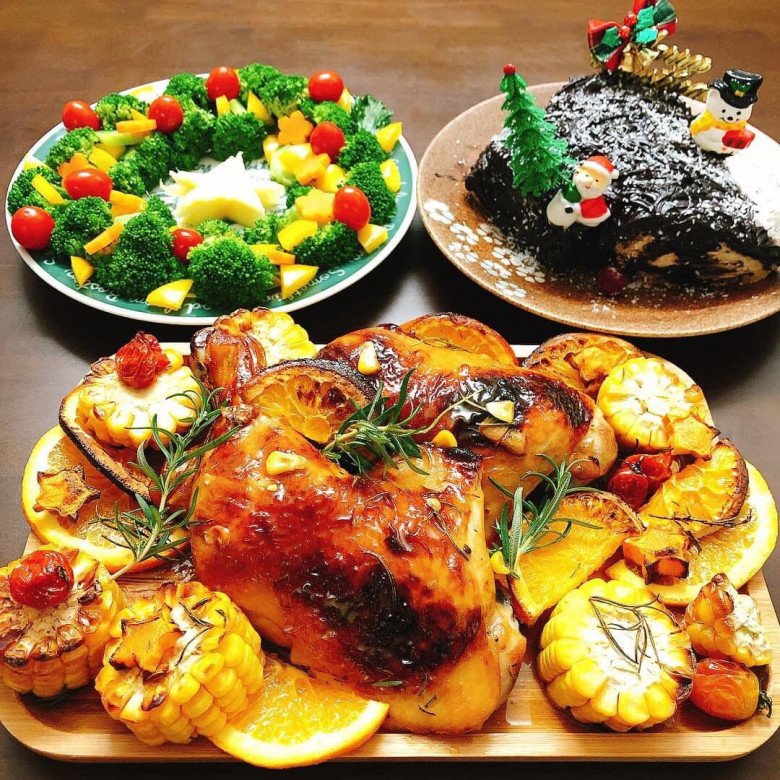 The mother also always tries to change the menu constantly, so that the whole family can eat more deliciously. To do this, 8X will alternate normal meals with vermicelli, pho, porridge, fried rice, mixed rice with vegetables, soups… In addition, meat, fish, shrimp, crab… I also or processed differently. For example, deep-fried meat dipped in garlic sauce, fish with tamarind sauce, grilled shrimp with cheese… To change the taste from the usual way of cooking, Ms. Thuy often uses spices from countries such as Korea, Thailand, and China. These spices are easy to buy at the supermarket and also very easy to cook.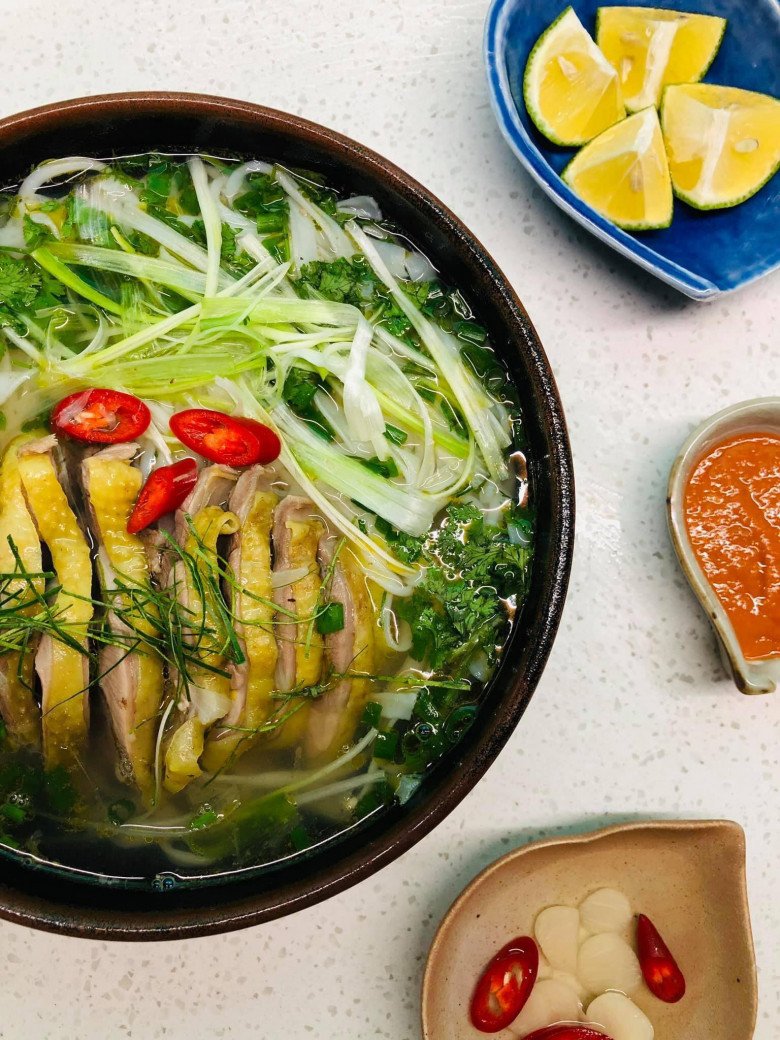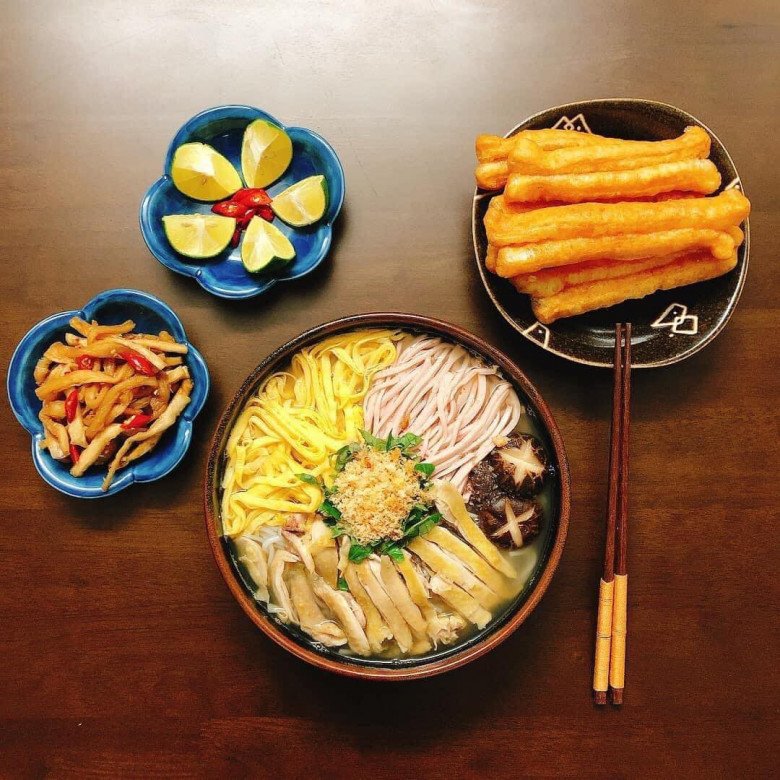 In addition to family meals, on holidays and New Year's Eve, Ms. Thuy also likes to make traditional cakes such as banh chung, vegetarian floating cakes, pillow cakes, sweet-faced donuts, shaken donuts, etc. such as grapefruit tea, corn tea, all kinds of jellies. She can also cook European dishes such as pizza, cream soup, German-style pork leg stew… Some other dishes like Thai hot pot, Thai mango sticky rice; Korean dishes such as kimchi soup, kimbap, mixed vermicelli, mixed rice…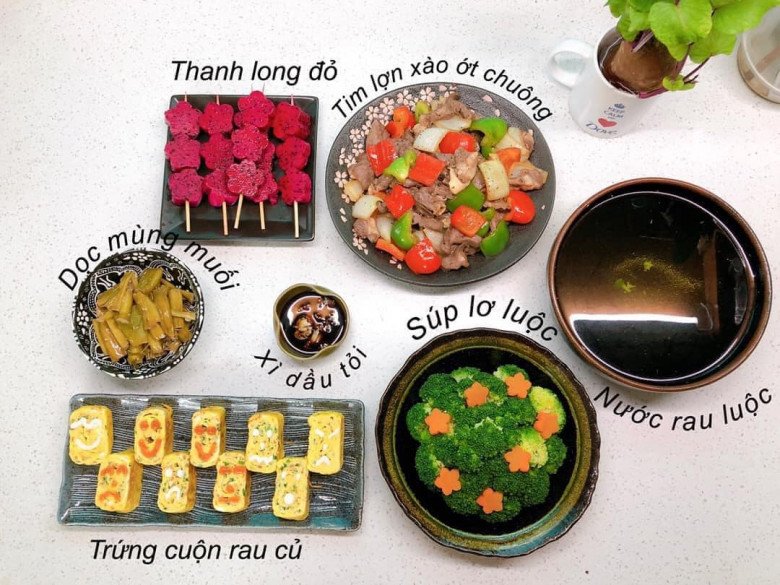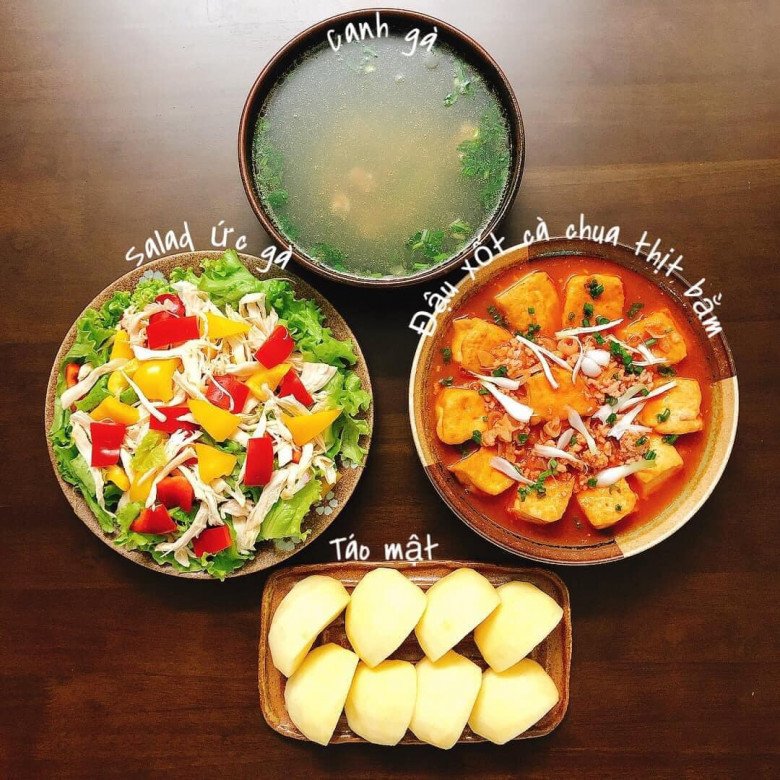 Thanks to her diligence, delicious cooking, and neat and tidy presentation, everyone who enjoys her dishes is very happy, excited and often praises. My daughter is always "the best mother's cooked rice". Thuy confided, that is the saying she likes to hear the most from her children.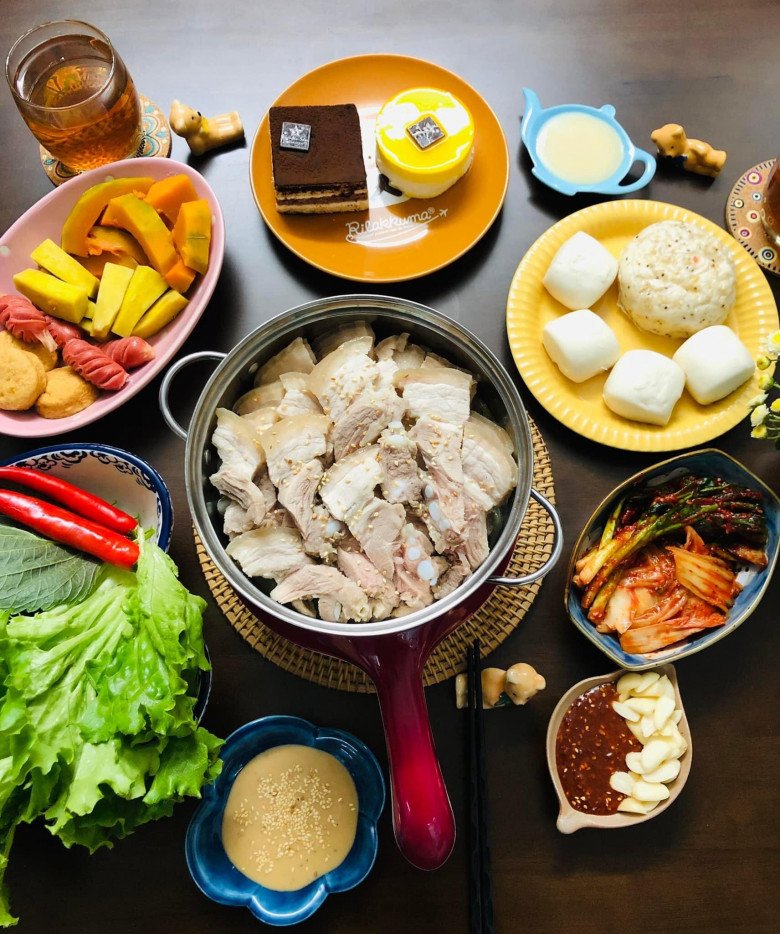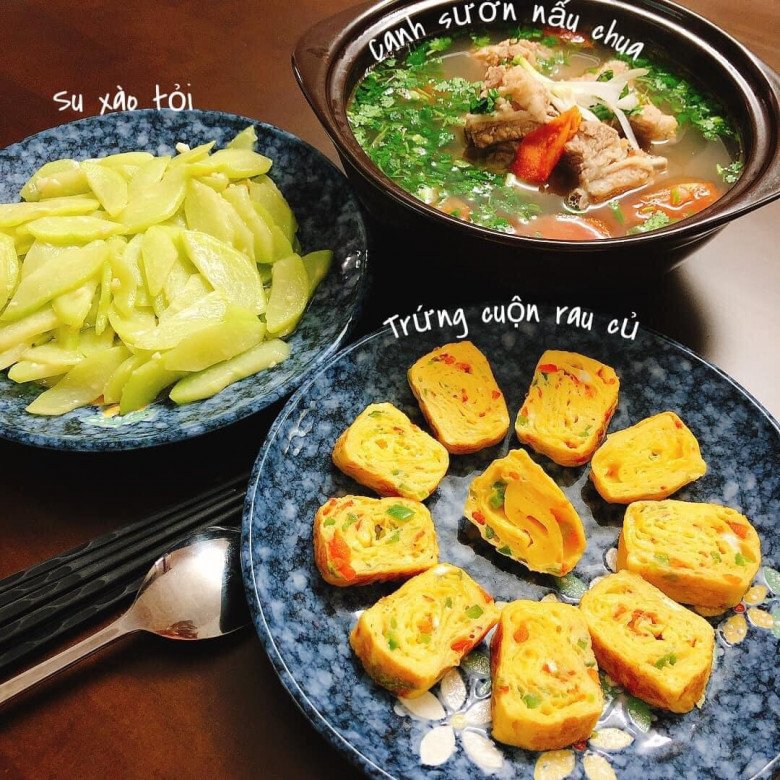 When sharing her dishes and trays of rice on social networks, Thuy was praised by the sisters. "The top of the top, my friend, it's so clever", "so attractive", "Looking at the tray of rice, you know how great the chef is", "so delicious, sister, good at doing it"… It is the rain of praise from the netizens for her.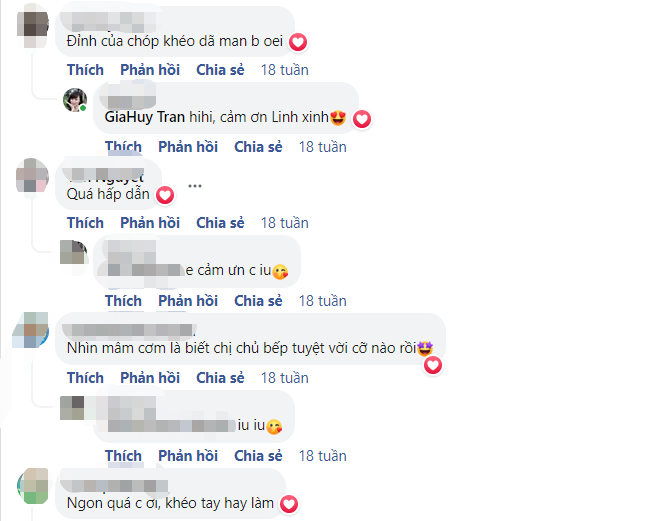 Netizens give a lot of praise for the meals Bich Thuy cooks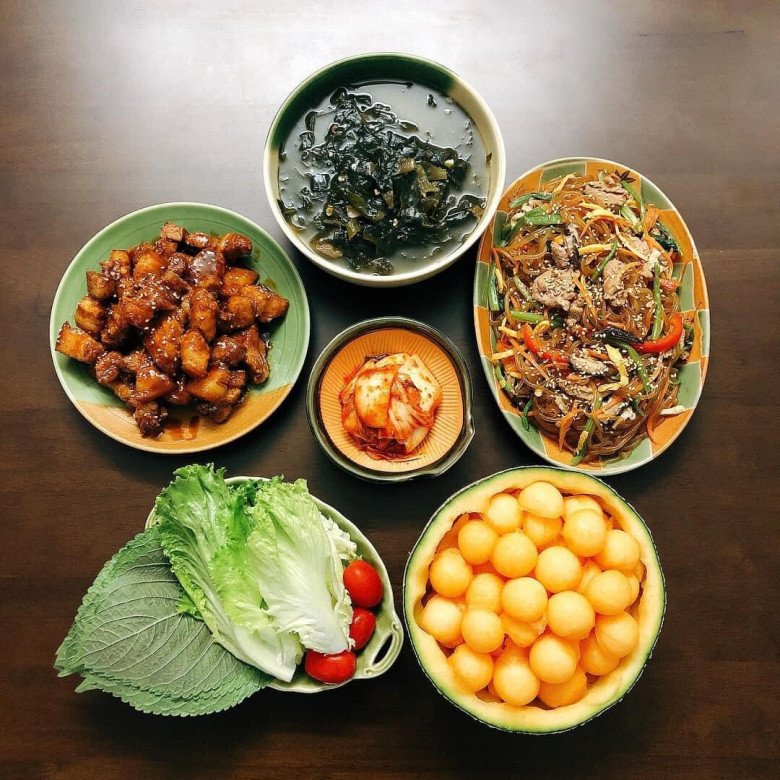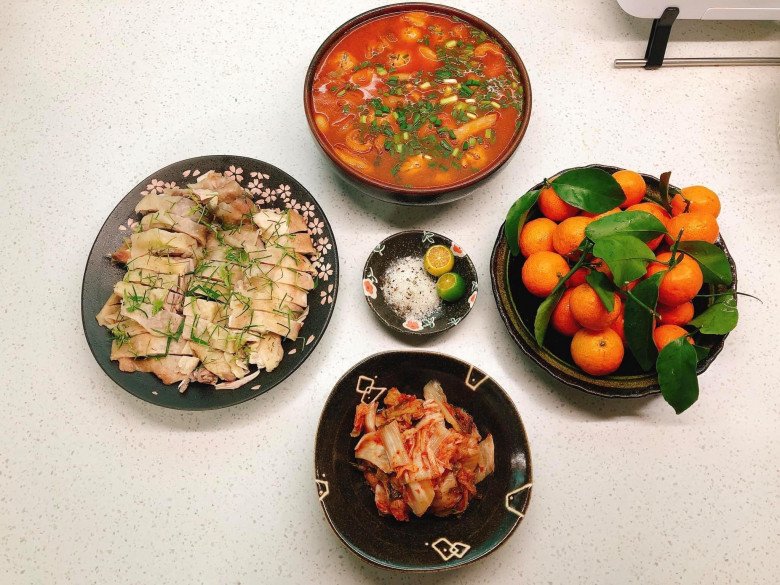 For Ms. Thuy, a family meal is a thread that connects everyone together; It is a happy time in a busy day. Certainly, meals at home will always be the warmest memories with her children until they grow up.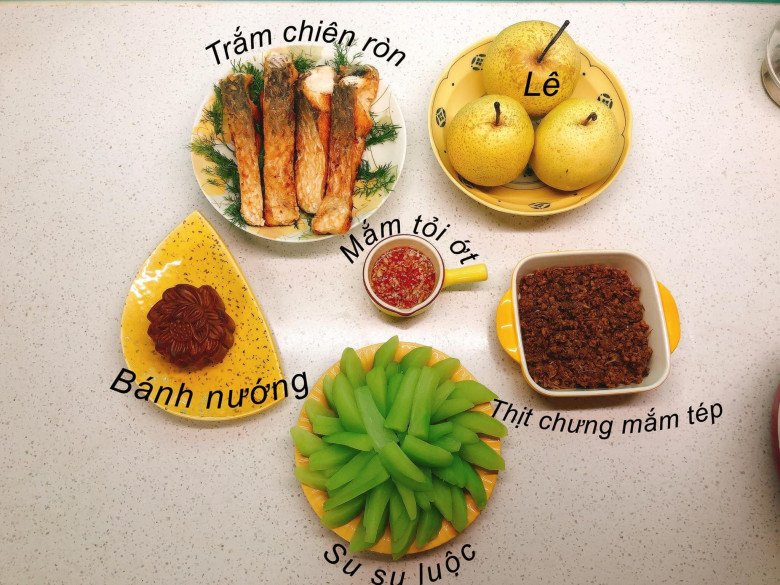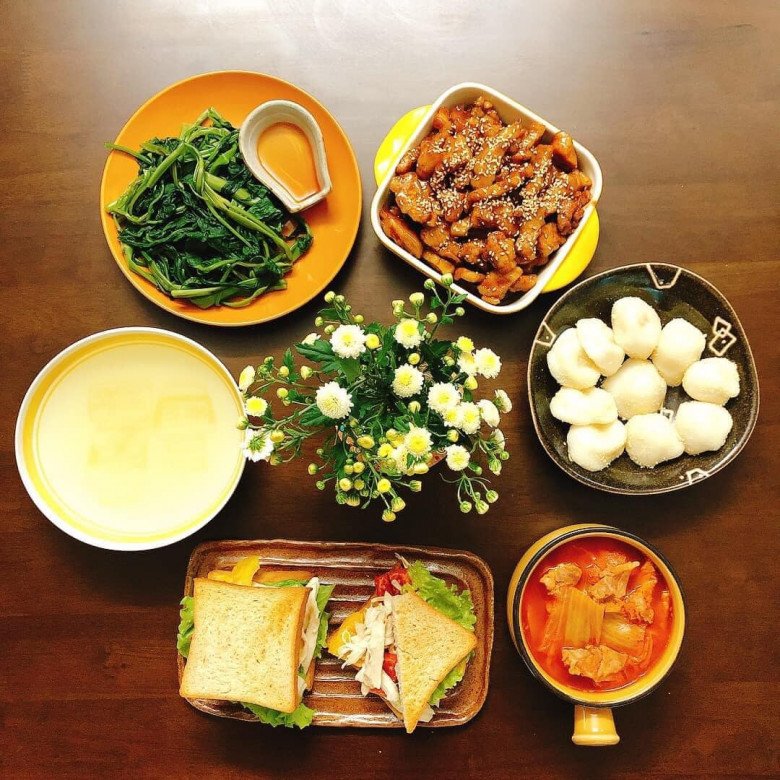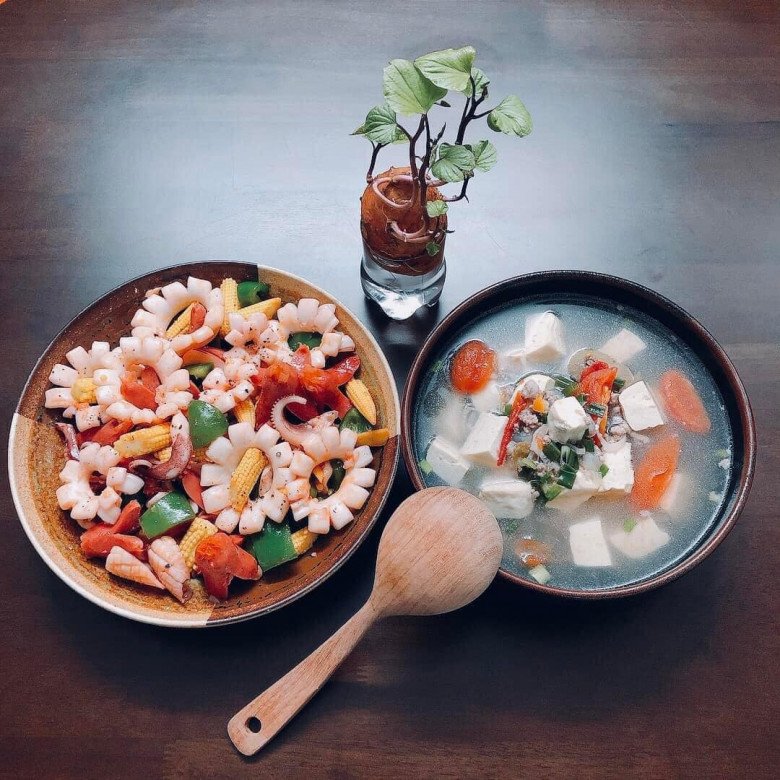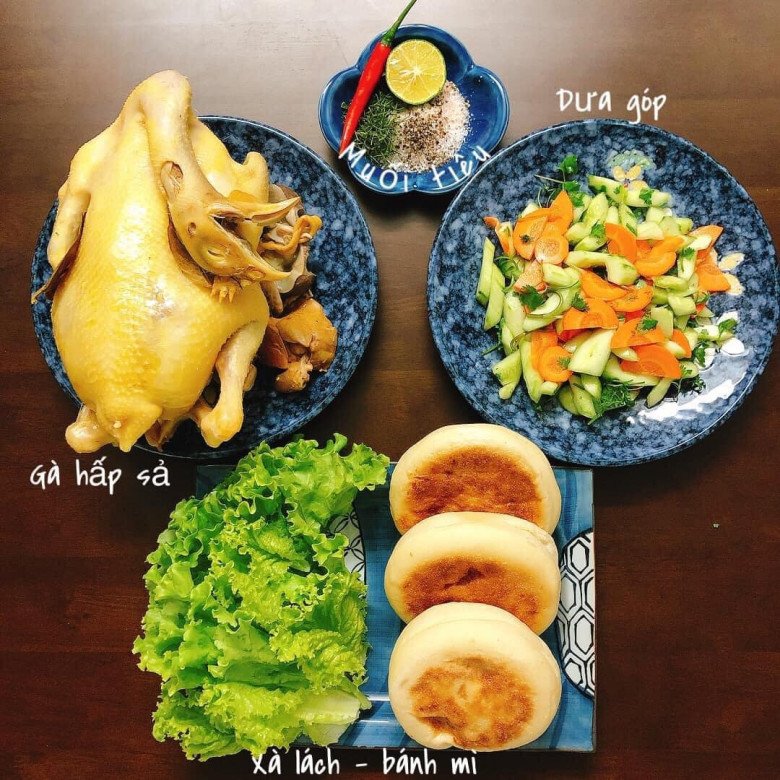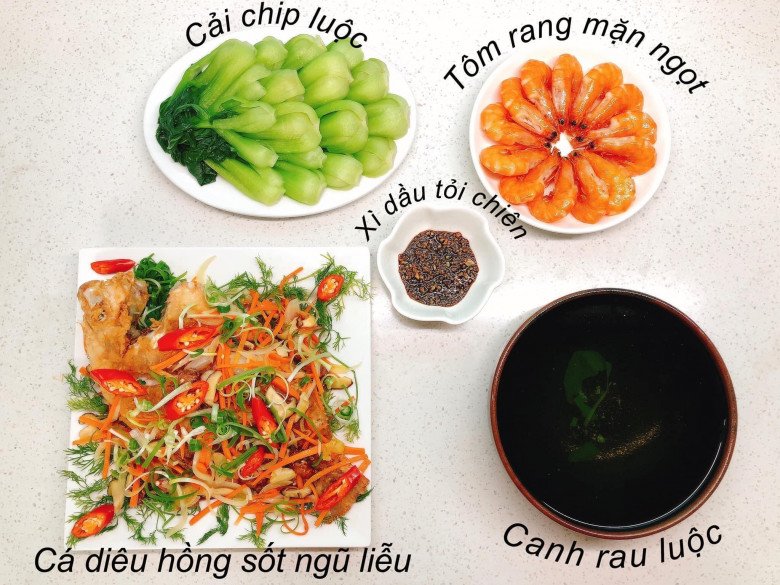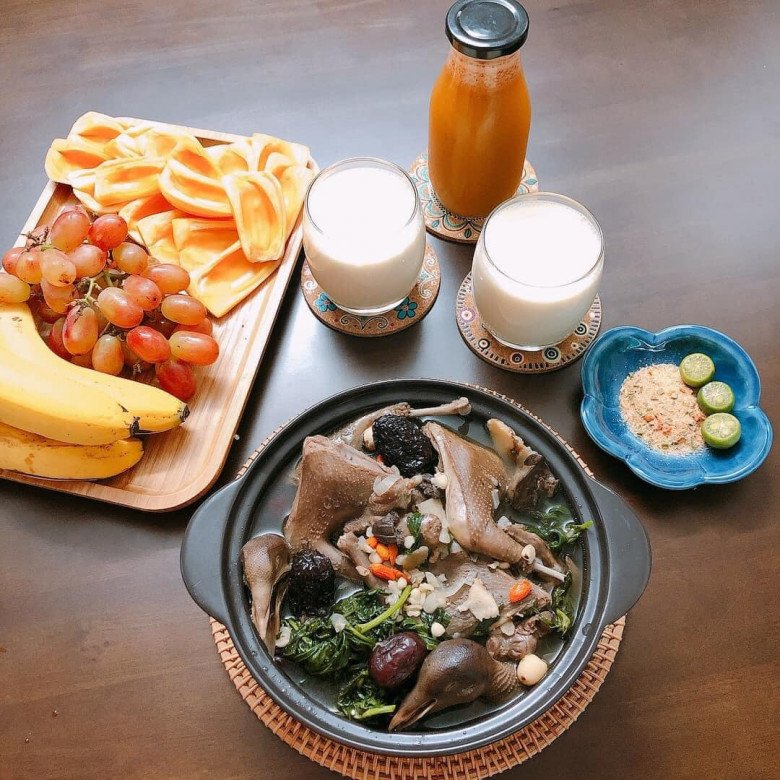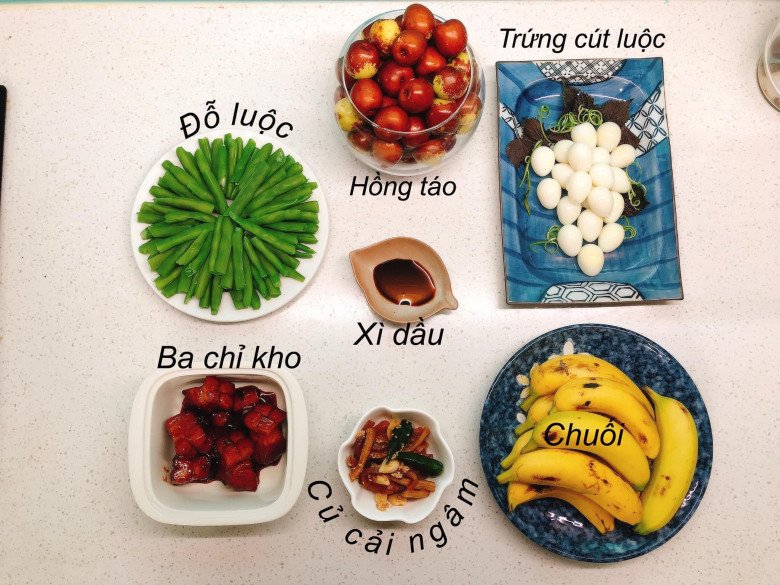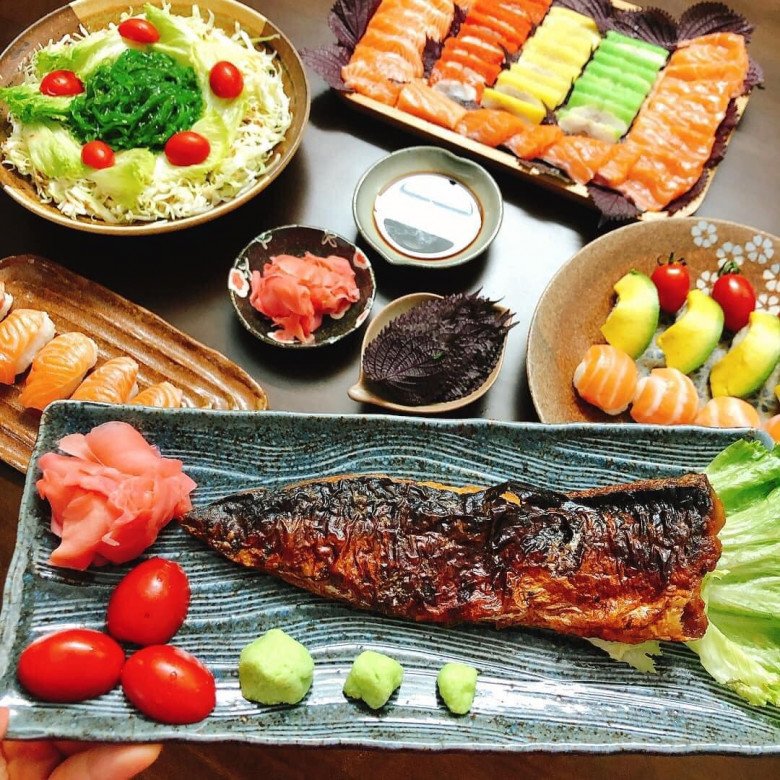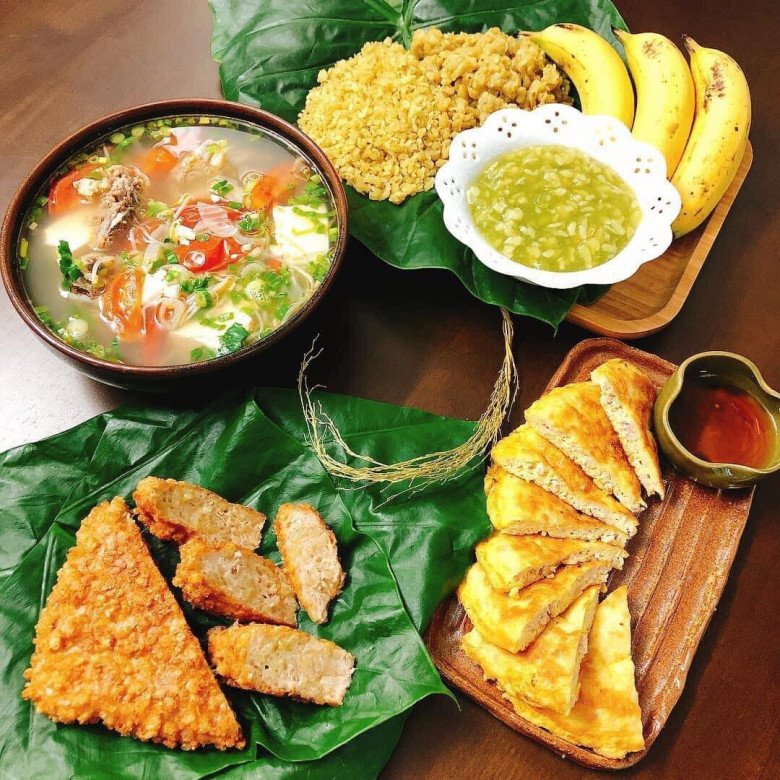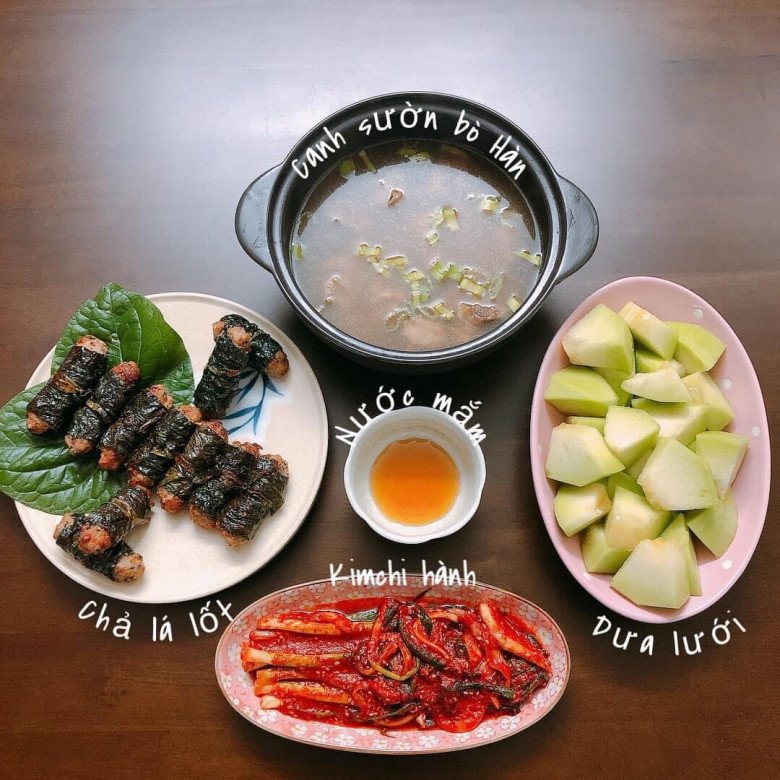 You are reading the article
8X shows off delicious home cooked rice, I praise my mother for the best cooking, netizens say the top of the top

at
Blogtuan.info
– Source:
Eva.vn
– Read the original article
here